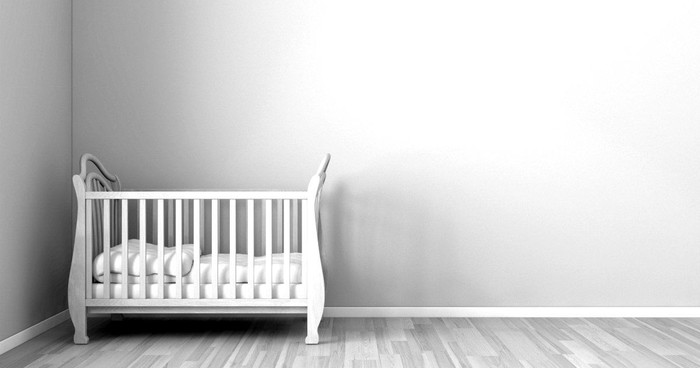 To all my friends who long with all their hearts to be mamas-- here's why I'm celebrating you today.
It's almost here, this day that carries so much weight. For all that is celebrated and beautiful about motherhood, today I wish I could spend the day celebrating the beautiful women in my life who are not, technically, mothers, but who long with all their hearts to be a mama.
For you, precious women without children, without that title of mom...my heart breaks a little for you as I think about what you might be facing this day, again. I don't know the why in your story. I only know that the plans of God far outweigh my comprehension and yours, and some glorious day we'll know it was all and only and always for good and out of love.
I want you to know that your life is filled with purpose, even if your home is not filled with children. That you are not less His daughter, or less His delight, or less His masterpiece because you don't have babies.
I really just want you to know...carrying a child in your womb is only one of the ways to cradle life.
I see you pregnant with grace, filled with life and radiant. I see you, pouring yourself out in countless acts of mercy to children you may never see again. Loving the little ones who look into your eyes and see Jesus.
I see you birthing joy out of suffering. I see your trembling smile as you rejoice over another pregnancy announcement and your heart breaks again for what you don't have. I see you brave, and I see you smiling even through the tears, and I see Jesus, again.
I see you open your home to cradle lost souls and rock the hurts of ungrateful people. I see you giving without end from whatever you have, and even, sometimes, what you don't have. I see you cheerful through the poverty of disappointment and broken dreams. I see Jesus in you.
I see you living unselfish, living out the truth, living obedient in the hard, and it shames me.
I'm ashamed of my own complaining, my own whining, my own selfishness, when you would give your right arm for my life. When you deserve, so much more than I ever could, this life of motherhood. Who am I? I can't go down that road, because there's no answers. You're not unworthy, and I'm not worthy, and we're just going to have to trust God's Father-hands that made and love us both. The Father-heart that pens our stories with equal tenderness.
I am humbled by you. I am awed by you. By the beauty of grace in you. By your gentleness. I am a better woman, a better wife, a better mother, for knowing you. Oh, I learn so much about mothering from you, so much about loving well. So much about resilience and joy and patience through suffering.
I want to be like you. I want to step over the barrier (who put it there anyway?) that separates the married from the unmarried, the mother from the childless, and just be your sister in Christ. I want my children to look up to you and learn from you, because there are so many things that you can teach them that I cannot.
If you only knew how much I want to learn from you.
A bountiful harvest of grace is what I see in your life. It comes in so many ways, and slips in, humble and unnoticed. Yes, this day is about motherhood, but it's God's grace...to each of us...that defines a life.
It's easy sometimes, to make life about the haves and the don't haves – what you have, or they don't have, or I have and you don't – but as believers in Jesus, we are marked by something completely different. His grace. I remind you as I remind myself that we none of us deserve any of it, but He gives anyway. He gives grace to the humble, and it's gorgeous on you.
I see it all over you, pouring from your heart, the unmerited favor of grace, spilling life all around you. Nurturing. Tirelessly, unselfishly, endlessly, quietly, serving.
I see you, and I see Jesus in you, and it's stunningly, awesomely beautiful.
A mother gives life in the delivery room, but you...you give it over and over and over and over. Laying down your life for His way. Laying down your dreams, your plans, your wants, for His best. None of it is wasted. John 12:24 reminds us that the death of what's precious gives life to more than we can imagine, and I hope you know that your impact is not crippled by this "not yet" or "not ever."
Jesus uses you to give life to others.
You've given it to me. You've given it to countless others. One day in glory, your eyes will fill with tears of joy when you see that Isaiah 54:1-2 was about you, and you're going to be shocked by the number of people who look at you as a spiritual mother. Only heaven knows the reach of your impact.
If that's not the essence of motherhood, I don't know what is.
Let's celebrate…together…the life-giving grace of Jesus.
Welcome to the mama club...mama of many.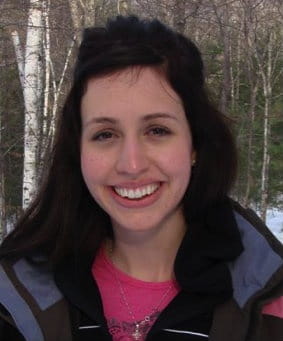 Saved by grace alone, Kelly Canfield is a stay at home wife, homeschooling mom, and recovering perfectionist. She is a passionate Jesus-lover, married to her best friend and hero, Joe. Together they are raising 3 lively children (ages 5, 2, and almost 1). She enjoys strong coffee, great books, and quiet time (a rare commodity.) At nap time you can find her over atwww.searchingformyeden.com, where she blogs about the trials and triumphs of marriage, motherhood, and following Jesus. Her first eBook,Tired: Living Fully Engaged Through The Weary Season is coming out soon.
---
---