Gospel-training happens best in that space between over-sheltered and over-exposed kids. Here are some questions my husband and I have considered and continue to revisit as we seek to train our kids.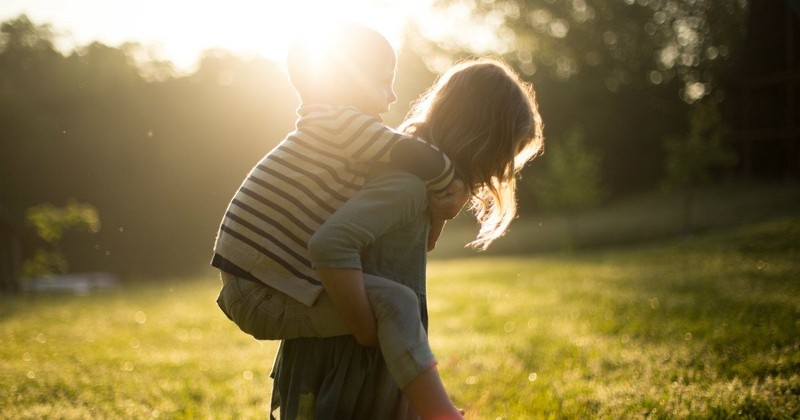 "Train up a child in the way he should go; even when he is old he will not depart from it." Proverbs 22:6
Sometimes my husband and I sit on our porch and remark how living in this neighborhood eliminates the need for a TV. It's that kind of a place. Our house is settled among a few apartment buildings filled with families from around the world who come to reunite with family and get work at one of the local meat-processing plants. It's a dead-end street, so kids race bikes and run free and splash in the street gutters that never drain well.
Raising our kids here means never having the typical white-picket fence experience of the American family. We call our house a Neighborhood Center, part of the ministry my husband and I founded. People often ask about what it's like to raise kids while living at a neighborhood center. They ask about boundaries and how we ensure family time and what kinds of things my kids learn and how I protect them.
Friends, it makes me wonder. Maybe we should be having more conversations about training our kids rather than "raising them right" or even nurturing them. Because the truth is, they are future adults who, by God's grace, need to function and lead and minister as global, kingdom citizens. And, the Gospel that our kids come to understand and internalize as youth needs to be strong enough and rich enough and deep enough to sustain them as adults.
Gospel-training happens best in that space between over-sheltered and over-exposed kids. There's no formula for how to arrive or function there; it's a daily surrender and reflection, in my experience. Here are some questions my husband and I have considered and continue to revisit as we seek to train our kids.
1. Does our world revolve around our children?
In other words, could my children be getting the impression that we exist for them and their good life? Take a look at where money is spent, what's posted on social media, how schedule is arranged, why certain activities are agreed to/not. Is it all centered around our children? If so, it's likely that our children are being trained to believe "I am the center of the universe" and this belief will become a hurdle for a future adult who God calls to self-sacrifice.
2. Do our children see us loving our neighbors?
As our children see us building relationships, we model for them how Christians are called to love people - on our block, in our city, the vulnerable, and the broken. This helps train them to take Jesus at His words, to obey for the sake of the Gospel, and to see how the words of the Bible are made visible in everyday life.
3. Does being a Christian mean more to our children than church attendance or Sunday school?
Being a Christian is a life we live everyday because of our belief in Jesus, not only a service or classroom we attend. If we stopped going to church, would our children still have reason to believe we're Christians? This is part of training them to be disciples that follow Jesus, act like Him, talk like Him, and love like Him through each day of the week.
4. Are we bringing our children into community with people who need grace and love?
Our children must come to grasp the need for the Gospel. That may not be felt through layers of insulation or amidst carefully chosen influences. Training our kids means giving them opportunities to develop empathy, reasons for prayer, and to choose love in messy relationships with people who are desperate for it. It also means show them how community can function, because of Jesus, despite brokenness and differences.
5. Are our children seeing that the Gospel includes all people everywhere - or just people who look like our family, who make about the same amount of money, who have the same educational status, and who talk like our family?
Boundaries are tricky; they keep things out, but then again, they keep things out. Like good things. Sheltering our children from certain kinds of people limits their understanding of our God who created all people and whose Gospel is to reach every nation. We must take a good look at the people we've put around our children. Are we training them to embrace this foundational truth of the Bible - that God loves all people?
6. Do our children see us inconvenienced for the sake of the Gospel?
If our Christian life is kept tidy in a box, our kids may be missing the parts about sacrifice and surrender, key elements of Scripture embodied by Jesus Christ. Based on how they see us interacting with people and serving God, will they have an idea of what it means to lay down our lives? Are they being given opportunities to sacrifice, in small or big ways, for His kingdom?
7. Do our children see that we, as parents, admit we are broken and in need of Jesus, and do they see us asking for forgiveness when necessary?
The truth of the Gospel can be made visible in our lives, as we let our children see us in an authentic way - as souls who need a Savior. We model the humility we pray to eventually see in them as adults when we make mistakes and seek forgiveness today. This trains our kids to accept His divine forgiveness as well as how to lead honest lives free of pretense.
Certainly, training our children is a high calling. It calls us to live a life that shows faith in action in the everyday. May our kids see us real and in need of Jesus and a step or two outside our comfort zone, as God leads. And, may they see us welcoming God's training of us, even as we seek to train them.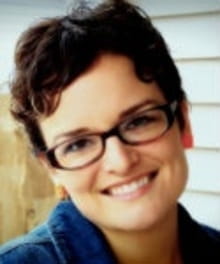 Anne Dahlhauser blogs at Front Porch, Inspired about surrendering everyday living for sacred purposes. She and her husband, Jay, are founders of a ministry called The Bridge, focusing on missional living, training, and intercultural relationships. She holds an MA in Teaching Languages (English and Spanish) and is a lover of words and the Word, culture and communication. Jay and Anne have four young kids, a front door that can't stay closed, and an abundance of messy, holy chaos at their neighborhood center/home in Iowa – of all places.
Comments
---
---