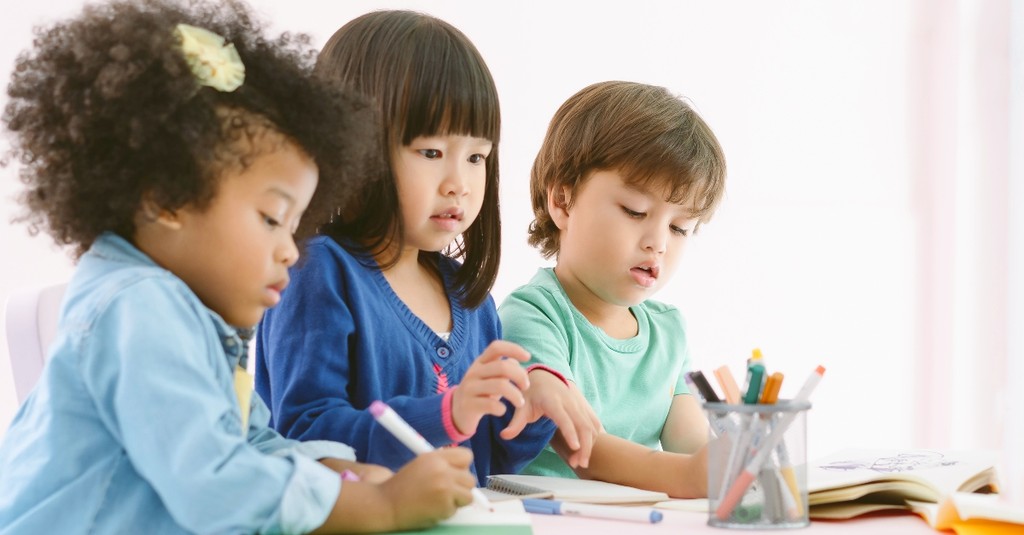 Does your child startle easily, loathe loud noises, and squint at bright lights? Are they strongly empathetic and highly intuitive? Do they thrive in quiet play and hesitate to try new things? Are they more prone to meltdowns and complaining? These are some of the traits of highly sensitive children. Unfortunately, these kids are often misunderstood and even mishandled by people around them. Highly sensitive children (HSC) possess a highly perceptive nervous system. As such, they pick up physical, emotional, and social stimuli more strongly and process them more intensely than others.
According to Psychology Today, 15-20% of people across the globe are highly sensitive. Other traits of HSC include a low pain tolerance, crying and worrying easily, getting easily overwhelmed, hypersensitivity to certain (rough) fabric textures/clothes tags, fear of punishment, sensitivity to smells, inquisitiveness, and appearing shy/introverted.
In addition, most HSC have a smart sense of humor and may knock your socks off with conversations way above their age. They also tend to be gifted both intellectually and creatively. These kids remind me of my mom's luxurious dinnerware set, which she handles with extra care. Though highly gifted, loving, and empathetic, these kids are wrapped up in fragile personalities. Here are six tips to help them thrive:
Photo Credit: ©iStock/Getty Images Plus/zGel
Slide 1 of 3
1. Don't Try to Change Them
Before it dawned on me that my daughter was highly sensitive, I would work myself into a lather whenever she cried for what I considered flimsy reasons. I often asked her to "toughen up," taking the liberty to point out that we lived in a ruthless world peppered with oodles of disappointments. At that point, I didn't realize that she sensed disappointment more intensely and could not grasp her emotions. It didn't matter how trivial the matter seemed to everyone else—it was a big deal to her.
Accepting your child's heightened sensitivity is the first step towards helping them thrive. Besides, being highly sensitive is not a flaw but a temperament like any other. Perhaps you are a happy-go-lucky sanguine who is often the life of the party. How would you feel if people constantly poked holes at your personality? We are sure you would be gutted. In the same way, parents of HSC should not seek to change them because they are wonderful just as they are. Besides, attempting to change them will only make them feel rejected.
2. Affirm, Re-assure, and Encourage Them
Highly sensitive kids are often labeled as being too sensitive, too timid, always crying, or always whining. As such, they are prone to self-doubt and may often feel as though they are not enough. They also tend to be people pleasers and constantly examine the actions of those around them to identify whether they are loved and accepted. They, therefore, need plenty of encouragement to keep them going, especially from parents/guardians.
Ensure you hug your highly sensitive child daily. Lavish encouraging words like I love you, I am proud of you, you are brilliant, I enjoy your company, you are kind, you are brave, you are beautiful/handsome, etc. Be careful not to contradict your words with your actions. Treat them exactly how you have labeled them.
Slide 2 of 3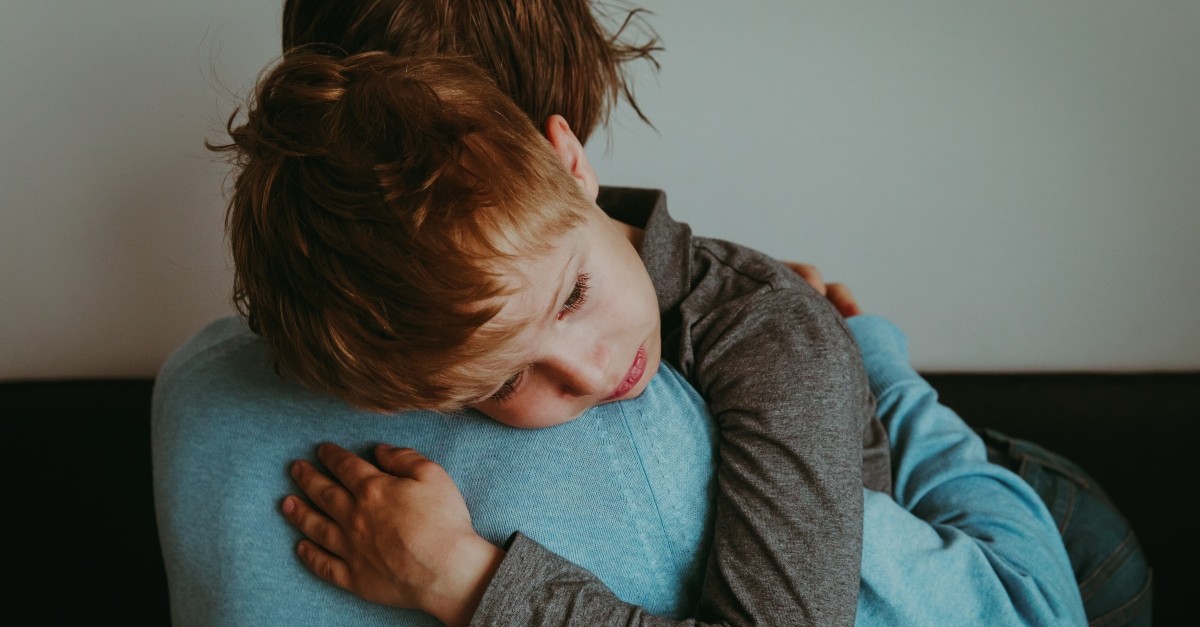 3. Nurture Their Gifts
"For this reason, I remind you to fan into flame the gift of God, which is in you through the laying on of my hands." (2 Timothy 1:6, NIV).
Because of their heightened sensitivity, HSC ooze with various extraordinary gifts and abilities. First off, they are very empathetic and heartwarming. They love fiercely and care deeply for their family and friends. They are also able to nurture deep friendships from when they are young.
Additionally, since they are more in tune with nature and can interpret things more deeply, they understand how stuff works more accurately, thereby exhibiting exceptional abilities. They are also highly intuitive and may double up as perfectionists. The likes of Abraham Lincoln, Martin Luther King Jr., Albert Einstein, and Eleanor Roosevelt, among other gifted people, are said to have been highly sensitive.
Do not, therefore, turn a blind eye to your highly sensitive child's extraordinary abilities. Fan their gifts and talents into a searing hot flame. Sign them up for classes, get them a coach, and offer them opportunities to harness their gifts.
4. Don't Overstimulate Them
My daughter scampered for safety as her teacher prepared to set off the party popper. She then covered her ears with her hands and shut her eyes tight. She loathed loud noises. On the other hand, her classmates were leaping in sheer joy, eagerly waiting for the pop sound and, of course, waiting to lay their hands on the colorful confetti. The very thing causing them untold ecstasy was a source of aggravation for my highly sensitive daughter.
Many HSC are ticked off by loud noises and bright lights. Their feathers get ruffled when there is a buzz of activity around them. They thrive in quiet environments, structure, predictability, and schedules. As such, avoid dragging them into activities and places that will throw them for a loop. Allow them to choose activities that they are comfortable with. When overstimulated, allow your child some downtime where they can indulge in calming activities such as molding with play dough, sand play, reading, blowing bubbles, drawing, and painting, among others.
Photo Credit: ©Getty Images/Nadezhda1906
Slide 3 of 3
5. Discipline Them Gently
"A gentle answer turns away wrath, but a harsh word stirs up anger." (Proverbs 15:1, NIV).
HSC are generally very well-mannered. They love steering clear of trouble and will do everything they can to abide by the rules. When they err, they break out in a cold sweat, afraid to face the consequences of their actions. As such, parents need to discipline them a bit more gently and show them empathy.
For example, avoid using a harsh tone while reprimanding them. Remember, they are already beating themselves up for their mistakes. Avoid leaving them alone when they are having meltdowns. They may feel abandoned and ashamed of their fragile nature. These children also possess a very high sense of justice. Ensure that you do not blame them for mistakes that were made by others. Discipline them gently but firmly.
6. Point Them to Jesus
"And He said to me, 'My grace is sufficient for you, for My strength is made perfect in weakness.' Therefore most gladly I will rather boast in my infirmities, that the power of Christ may rest upon me. Therefore I take pleasure in infirmities, in reproaches, in needs, in persecutions, in distresses, for Christ's sake. For when I am weak, then I am strong." (2 Corinthians 12: 9-10, NKJV).
It was in his moment of weakness that Paul sensed the power of Christ resting upon him. He, therefore, made up his mind not to boast about his strengths but his weaknesses. One of the best gifts you can offer your highly sensitive child is to point them to Jesus, their source of strength. Because of their heightened sensitivity, they may often feel weak and unable to take things in their stride like other kids.
They may not like that they easily get overwhelmed, cry easily, are risk averse, and have a low tolerance to physical pain. They may wonder why God didn't give them stronger hearts. Remind your child that in their weakness, God's strength is demonstrated. Teach them to talk to Jesus when they feel overwhelmed and inadequate. Teach them that God is close to the brokenhearted and saves those who are crushed in Spirit (Psalm 34:18). Teach them to flip around their shortcomings to moments of prayer and communion with God.
Originally published Thursday, 13 October 2022.