We all pray for our children. But is there ever a time when you run out of ways to pray for them, or you're just not sure what to pray? Here are 31 prayers you can pray for your children. These are short prayers you can pray when you only have a few minutes, or you can use them as a starting point to longer periods of prayer. You can pray these in the order below, but feel free to rearrange them or vary them in whatever order you choose. Our prayers for our children are never wasted and never in vain – praise God that he hears us and delights to show his steadfast love to generation upon generation in the family of believers!
Day 1 – Pray they would develop humility.

"Humble yourselves before the Lord, and he will lift you up." James 4:10
Lord, humble my kids. Let tough circumstances humble them so they will stay connected to you. Do not let the sin of pride rule their hearts but rather allow bad things to happen so they may cry out to you.
Day 2 – Pray they would treat others as they want to be treated.
"So in everything, do to others what you would have them do to you, for this sums up the Law and the Prophets." Matthew 7:12
Lord, help them to treat others the way they want to be treated. If they want to be loved and shown kindness, then teach them to be loving and kind to others. Help them know that when they are showing others who Christ is.
Day 3 - Pray they would learn to speak the truth in love.

"Instead, speaking the truth in love, we will grow to become in every respect the mature body of him who is the head, that is, Christ." Ephesians 4:15
Lord, help my kids to learn how to speak hard truths to others. Help them to worry less about what others think and more about the spiritual growth of others. May they be blessed with people in their lives who are bold enough to speak the same hard truths to them.
Day 4 - Pray they would obey their parents.
"Children, obey your parents in everything, for this pleases the Lord." Colossians 3:20
Father, help my children understand that being a parent means giving them consequences so they can learn and grow up to be independent, successful children. Help them to obey even when it would be easier to rebel. Let this be a lesson not only to obey their parents but all authority.
Day 5 – Pray your children would build up and not tear down with their words.
"Do not let any unwholesome talk come out of your mouths, but only what is helpful for building others up according to their needs, that it may benefit those who listen." Ephesians 4:29
Lord, help my kids speak words that breathe life into others' souls. Help them be an example of Jesus through their positive words and when appropriate, silence. Let them not use their words to inflate their egos but rather pierce others' souls so they can grow into mature Christians.
Day 6 - Pray they would lean on God in faith and trust, and not themselves.
"Trust in the Lord with all your heart and lean not on your own understanding;in all your ways submit to him and he will make your paths straight." Proverbs 3:5-6
Lord, help my children lean on you even when it doesn't seem to make sense. Help them to resist the temptation to make their own way. Let them follow you no matter how difficult it may seem.
Day 7 - Pray your kids would live with purpose.
"For I know the plans I have for you," declares the Lord, 'plans to prosper you and not to harm you, plans to give you hope and a future." Jeremiah 29:11
Father, help them discover the plan in your life. When life hasn't gone the way they think, help them to trust you have a greater plan for their lives. Let them walk in your footsteps to follow your guidance as that plan unfolds.
Day 8 - Pray they would sharpen others as they are sharpened.

"As iron sharpens iron, so one person sharpens another." Proverbs 27:17
Lord, help them find mature people in their lives that can sharpen them and show them what it means to be mature in the faith. Conversely, let them invest in those younger in the faith and sharpen them so that in turn those younger may grow up in the faith as well. Let them see the beauty of a mentoring relationship from both sides.
Day 9 - Pray your children would be a light in a dark world.
"Don't let anyone look down on you because you are young, but set an example for the believers in speech, in conduct, in love, in faith and in purity." 1 Timothy 4:12
Lord, help them find their place in the Kingdom by setting an example. Let them know that their actions are just as important as their words when people see them. Allow them to understand that when people see them, they see Jesus.
Day 10 – Pray that God would order their steps for them.
"The Lord makes firm the steps of the one who delights in him." Psalm 37:23
Lord, help my children know that you have a plan and purpose for every day of their lives. Remind them that you know the number of hairs on their head. When times get tough, let them know it is all a part of your grand plan for their lives.
Day 11- Pray your children would live for God's love and approval and not the approval of man.
"See what great love the Father has lavished on us, that we should be called children of God! And that is what we are!" 1 John 1:3
Lord, let them live every day knowing that they are your children. Help them to understand that they are heirs to your throne and that you give them to access to every good gift. Let them bask in your deep love for them.
Day 12- Pray they would be generous in spirit.
 "Each of you should give what you have decided in your heart to give, not reluctantly or under compulsion, for God loves a cheerful giver." 2 Corinthians 9:7
Lord, let them give of their possessions freely to others. Let them give freely because they trust that you give freely too. Let them give to others with a grateful heart so that they can trust you will always provide for them when they need it. Let them decide in their heart to give above and beyond what is required.
Day 13- Pray your children would forgive freely.
"But if you do not forgive others their sins, your Father will not forgive your sins." Matthew 6:15
Lord, help my children to not harbor bitterness and resentment in their hearts. Let them forgive freely, quick to let things go. Let them live in the freedom you promised by forgiving, knowing your death made the way for their sins to be forgiven.
Day 14 - Pray for God to heal our nation and to use them as change-agents to usher in the Kingdom.
"[I]f my people, who are called by my name, will humble themselves and pray and seek my face and turn from their wicked ways, then I will hear from heaven, and I will forgive their sin and will heal their land." 2 Chronicles 7:14.
Lord, humble our people. Let our kids not see our example of arguing and complaining about how bad the world is but rather act in love and obedience to your word. Let us put our faces before you so it is not in our own strength but yours that our land cam be healed.
Day 15 – Pray you would not to exasperate your children.
"Fathers, do not exasperate your children; instead, bring them up in the training and instruction of the Lord." Ephesians 6:4
Lord, help me not to bring my kids pain or confusion but let me lead them clearly. Let me train and instruct even if it is against what the world tells them. Let me cling to your word and not the negative words I may say from time to time.
Day 16 - Pray your children would abide in God
"I am the vine; you are the branches. If you remain in me and I in you, you will bear much fruit; apart from me you can do nothing." John 15:5
Father, let my kids abide in you. Like fruit that is attached to a vine, let them get their spiritual water and food from you. Remind them that all the accomplishments in the world come from you and not of their own efforts.
Day 17- Pray your kids would develop deep, faithful friendships with believers and that they would befriend and lead unbelievers to God.
"Do not be misled: 'Bad company corrupts good character." 1 Corinthians 15:33
Father, I pray you would bless them with godly people with whom they can walk through life. Don't let them get caught up in the wrong crowd. Allow their good character to shine through so that all people can become good company.
Day 18- Pray they would shine like stars in a dark world.
"Do everything without grumbling or arguing, so that you may become blameless and pure children of God without fault in a warped and crooked generation." Then you will shine among them like stars in the sky." Philippians 2:12.
Lord, let my children shine like stars. Although small, stars can give off a great light, illuminating even the darkest sky. In that way, I pray my kids would illuminate the dark world everywhere they go.
Day 19-  Pray God would equip you to teach your children God's love and law.  
"Start children off on the way they should go, and even when they are old they will not turn from it." Proverbs 22:6
Lord, help me to know how to instruct my kids to know your law and your loving grace. Let me know when to give them what they want and when to say no. Let me be their first example of Jesus so they have a good example to emulate.
Day 20 - Pray God would make them an instrument of peace.
"Blessed are the peacemakers, for they will be called children of God." Matthew 5:9
Father, let my children be instruments of peace. Where there is hatred, let them sow love. When the occasion calls for anger, let them experience your joy and contentment.
Day 21- Pray they would have a heart for sharing their faith.
"But in your hearts revere Christ as Lord. Always be prepared to give an answer to everyone who asks you to give the reason for the hope that you have…" 1 Peter 3:15
Lord, it is not easy to know how to speak to those who are living a life in disbelief of you. Help my kids to always recall your word in a way that is not preachy but in a way that invites people to you.
Day 22- Pray your children would be joyful.
"Consider it pure joy, my brothers and sisters, whenever you face trials of many kinds…" James 1:2
Lord, let my kids display a supernatural joy in times when circumstances are at their worst. Help them maintain that joy be reminding them that you are always with them and they are not alone. Let them know it is ok to be sad or angry, but it is not ok to dwell in it. Let them lean on the church community so they can share in the joy together.
Day 23- Pray they would treat their bodies as a temple to you.
"Do you not know that your bodies are temples of the Holy Spirit, who is in you, whom you have received from God? You are not your own; you were bought at a price." 1 Corinthians 6:19
Father, help my children to honor their bodies so they may live long, good years on earth. Help them fill their bodies with good food and exercise, resisting junk, so they can live every day pain-free and able to spread the good news about you.
Day 24- Pray your kids' hearts would be shaped and filled by God  
"But we have this treasure in jars of clay to show that this all-surpassing power is from God and not from us." 2 Corinthians 4:17.
Lord, help my kids never believe they are done following you. Let their hearts remain moldable and shapeable so they can always follow your direction. Let their clay never become too hard that it is stuck one way but be willing to be shaped through the trials in life.
Day 25- Pray they would have wisdom to discern God's truth from the world's lies.
"For those who are led by the Spirit of God are the children of God." Romans 8:14.
Lord, let my kids follow the quiet whispers of your spirit rather than the shouts of the world. Let them discern your words rather than the competing words and lies of the enemy. Remind them they are your children and let them walk in it every day.
Day 26- Pray they would always feel joy and freedom to come to God in prayer.
Luke 18:16 says, "Let the little children come to me, and do not hinder them, for the kingdom of God belongs to such as these."
Let my kids always come to you. Let them see you as a loving Father rather than a harsh disciplinarian. Let them see me as the same in their lives.
Day 27- Pray your kids would use their gifts and talents for the Lord. Pray they would see their blessings as a means to bless others.  
"We have here only five loaves of bread and two fish," they answered. 'Bring them here to me.' Matthew 14:17-18.
Father, shape my kids' hearts to bring you whatever talents, gifts and offerings they have no matter how small over to you. Let them witness a miracle as you take what they have and multiply it in abundance. Let them use what they are given for your glory.
Day 28 - Pray they would learn at an early age to tame their tongues and to have gracious words for all.
"Let your conversation be always full of grace, seasoned with salt, so that you may know how to answer everyone." Colossians 4:6
Lord, would you season my kids' conversations. Let them be gracious when condemnation is expected. Let them be positive when negativity reigns. Let their words turn others towards you rather than repel them from you.
Day 29 - Pray they would be lights to the world.
"You are the light of the world. A town built on a hill cannot be hidden." Matthew 5:14
Father, please let my kids be a guiding light. Let their light shine so that even on a hill people can see you through them. Let them not hide their light but instead let it battle the evil one.
Day 30- Pray your children would have shameless boldness to believe and declare God's truth and to ask God for what they need.
"I tell you, even though he will not get up and give you the bread because of friendship, yet because of your shameless audacity he will surely get up and give you as much as you need." Luke 11:8
Lord, grant my children boldness to keep asking for what they want from you. Let them keep knocking on the door so that you will have compassion and open the door. May you grant them their requests according to your will, saying no when it will spare them for a path to destruction.
Day 31- Pray they would have eyes to see more of what you are doing in their lives and in the world.
"Jesus gave them this answer: 'Very truly I tell you, the Son can do nothing by himself; he can do only what he sees his Father doing, because whatever the Father does the Son also does.'" John 5:19
Father, let my kids be aware of where you are and what you are doing in their lives and in the world around them. Let them see you clearly so they can repeat your example. Let them know they only can do what you have done in your power.
Image Credit: @Thinkstock/Sasiistock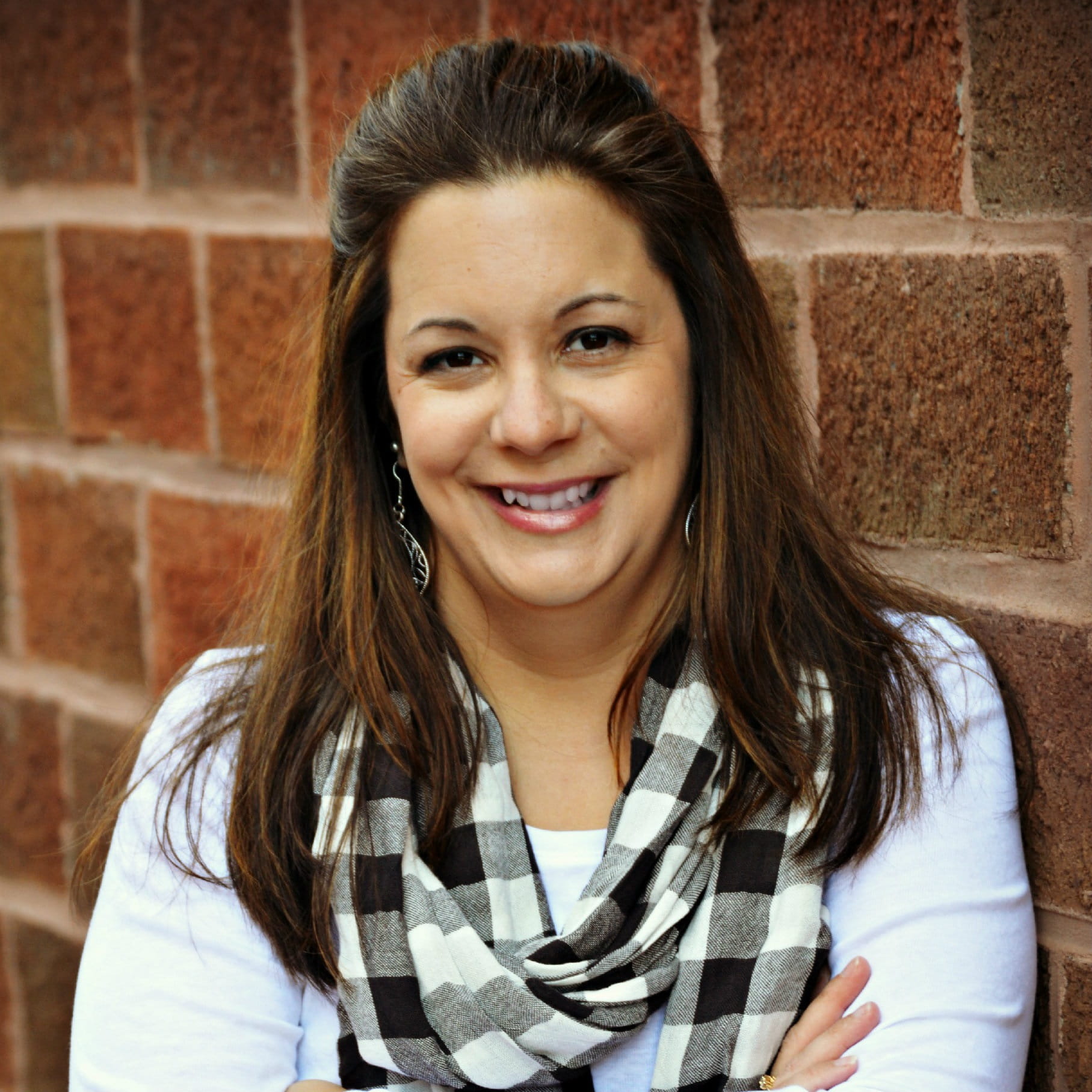 Michelle S. Lazurek is an award-winning author, speaker, pastor's wife and mother. Winner of the Golden Scroll Children's Book of the Year, the Enduring Light Silver Medal and the Maxwell Award, she is a member of the Christian Author's Network and the Advanced Writers and Speakers Association. She is also an associate literary agent with Wordwise Media Services. For more information, please visit her website at michellelazurek.com.