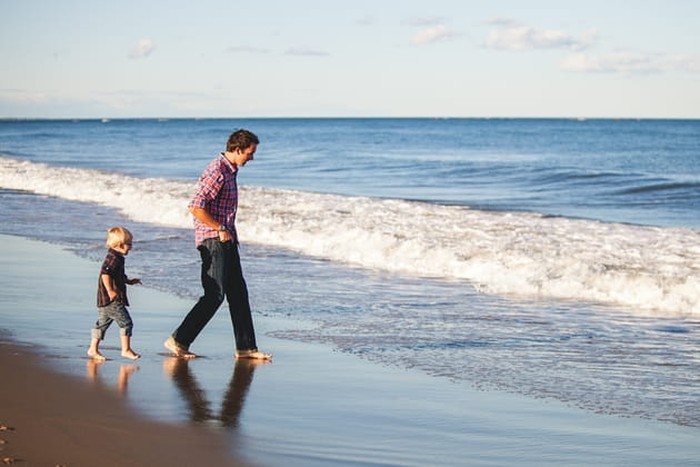 When Father's Day is painful and hurts, here are 2 things to remember.
Father's Day comes with a lot of pressure. And I don't just mean for the dads.
There's so much pressure to celebrate "the best ever" and "#1" and "world's greatest" dads. There's so much anxiety tied up in finding the perfect gift, the just-right card, planning the best party in their honor. Don't get me wrong, I'm all for appreciating and recognizing those whom we or our children call "dad", but what about the not-pretty parts? The imperfect and unrefined and not photo shopped? The un-magical reality?
Can we have realist eyes and still be thankful?
Is it okay to be grateful for a pretty good dad? For a fairly good husband? And what if you had a bad childhood or a terrible father? What then? Is Father's Day a wash simply because of circumstances? Confetti and streamers and grill master tee shirts aside, I want to know if there is anything left for those whose hearts are breaking from betrayal, abuse, or simply the absence of their father. What happens when the spell is shattered?
We live in a fallen world, and oh, how hard and far we've fallen. Sin infects even the best of relationships, and no family is immune. No dad is perfect, even the ones who try their hardest. Sin pulls stronger than gravity on all of us. And sadly, many fathers have either abdicated their role altogether, or exploited those they were given to protect. I find it horribly disappointing that in a perfect world, with no prior bad examples, sin still infected the choices of the first people on the planet. We've been tripping over evil ever since, hearts bruised and hands emptied by relationships that feel as hollow as a fist full of wind.
Deep disappointment in deep relationships leaves deep wounds. It just does. If you have been deeply hurt by your father, you can give yourself a pass on trying to veneer over the not-good parts of your dad. He is who he is, not who you might wish him to be. It is okay to not imagine away his imperfections. It is okay to recognize the ways you have been wounded. It is not truthful or healing to pretend otherwise. And let's be crystal clear on this: you are worth healing. And so is your father.
We are all sinners, one drop of mercy away from shriveling into dust. How desperately we all need the unmerited favor of God. We are born gasping for grace, and we quest our days hungering for perfection that we will never receive in this lifetime. Disappointment can choke, betrayal can stab, and not enough can leave us hanging half way down a cliff of disappointment. Oh, we humans are a hot mess.
Can God salvage anything out of the shambles? Can He make sense of the tangled wreckage of relationships derailed and distorted? Oh, can He ever!
There is a two-fold remedy that we must imbibe. It must be taken daily to keep the toxins of what has been done to us and what we have done from utterly consuming our souls. Yes, God has a cure for the tension we experience in difficult relationships.
Firstly, the command to honor your earthly parents still applies. (This is not necessarily the same thing as being in relationship with them.) If your father is dead, or you are not in contact with him, it is not too late to obey this vital command. You can honor him:
· by not speaking unnecessarily about his faults.
· by refusing to fixate on his sin. Forgiveness is not only possible through Jesus, it is necessary.
· by freeing him of your continued expectations (for good or bad.)
· by speaking the truth in love (whether speaking to him or about him.)
· by refusing to let any generational sin continue. It stops here, and it stops now.
Secondly, we must devour this truth with all the soul-hunger that cries out for the ideal dad: in all this, we already have a perfect Father. There is a Father who will never reject you, never abandon you, never discard you. There is a Father who will never walk out on you. Never exploit or abuse you. Never ignore or overlook or demean or belittle you. He is not impatient with you. He sees every bit of you. He loves every part of you. He desires your good more than you do. And He chose you long before you ever chose Him.
Do you know what it is to be perfectly loved? Because you are. God the Father loves you, perfectly, completely, and everlastingly. Even a good dad is a poor picture of the perfect Father who loves us everlastingly. And a bad father? A bad father is as accurate a reflection of God the Father as a broken circus mirror resembles the person standing in front of it. In other words: the resemblance is distorted, cracked, and not even recognizable. God is not your earthly dad's mistakes. He just isn't. If we want to experience healing in our hearts this Father's Day (and forever), we need to let this sink in deep.
Even if you have a good Dad and a good husband, like I am blessed to have...you can take the burden of all your expectations and needs and let it fall on shoulders far more capable than theirs. They weight we put on them can be ridiculous. The needs are real, but where we put them is misplaced. Only Jesus can handle all of it.
What I'm saying is, we can let Dad off the hook.
So when you're shopping for the perfect gift this year, just remember: Dad doesn't want another baseball cap or tie he'll never wear. Your husband doesn't need another plaster-cast handprint trivet. Let's give them something they can use this year: the gift of freedom. Freedom from unreasonable expectations. Freedom from the bag of bitterness we so quickly sling around their necks. Freedom from wishing they were different. Freedom to be seen as they are.
And while we're at it, let's accept the gift they give to us: pointing us to Jesus. That's the gift every father gives, whether they are present and engaged, or absent, or even abusive. We don't need perfect dads. But we all desperately need a perfect Savior, a perfect Heavenly Father, a perfect love to hold us close and never let us go. And we have that. This light, this Jesus that shines like a beacon in the shadows...He's yours to keep, and you're His, and He will never let go.
Every hurt that pushes us from human arms into God's, every disappointment that tips our faces heavenward is an invitation to find healing and comfort in Jesus.
That is a magic that won't evaporate in the face of darkness.
No matter what.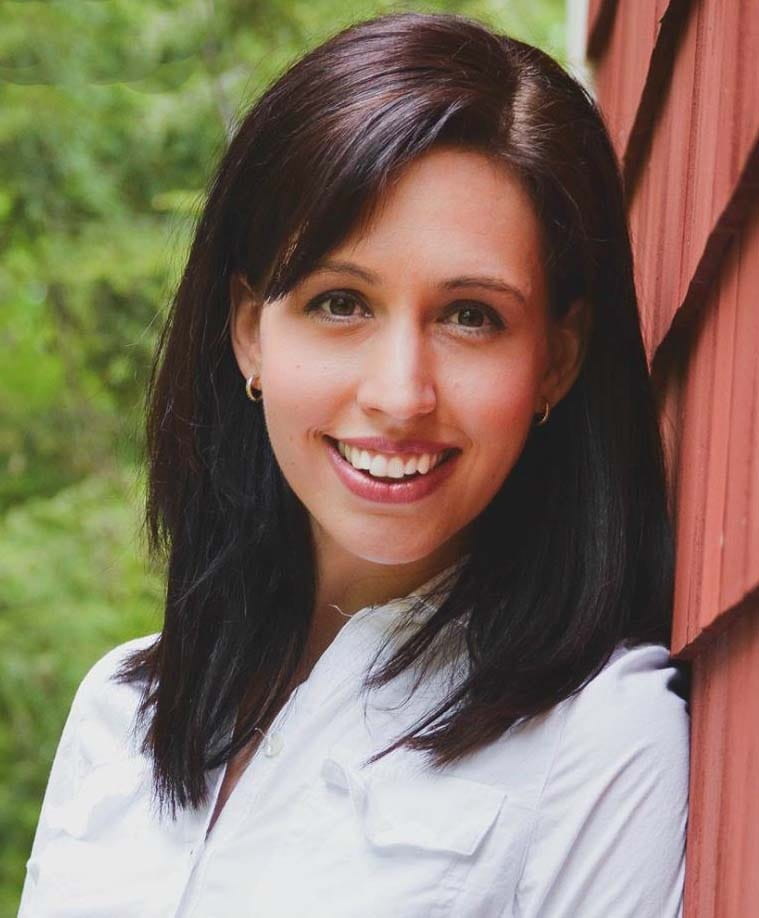 Saved by grace alone, Kelly Canfield is a stay at home wife, homeschooling mom, and recovering perfectionist. She is a passionate Jesus-lover, married to her best friend and hero, Joe. Together they are raising 3 lively children (ages 5, 2, and almost 1). She enjoys strong coffee, great books, and quiet time (a rare commodity.) At nap time you can find her over at www.searchingformyeden.com, where she blogs about the trials and triumphs of marriage, motherhood, and following Jesus. Her first eBook,Tired: Living Fully Engaged Through The Weary Season is coming out soon.
---
---