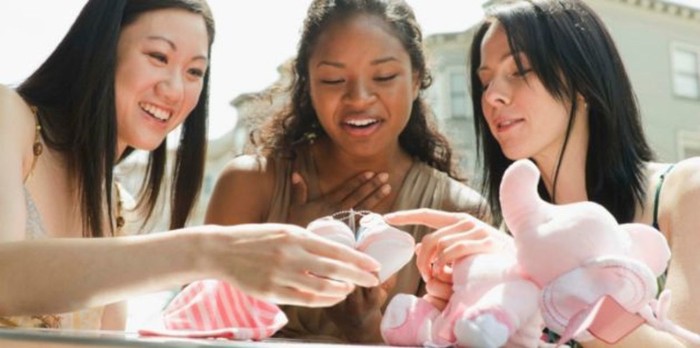 If you have the pleasure, and great responsibility, of caring for a new mama, I'd like to share some special gifts you might not find on her registry, but I guarantee they are 10 unique gifts she actually needs.
Ah. New motherhood. It's a beautifully blessed (and terribly terrifying) time. New moms are inundated with hopes… and hormones. It's a wonderful (crazy) time and made even more wonderful by the love and support of others.
If you have the pleasure, and great responsibility, of caring for a new mama, I'd like to share some special gifts you might not find on her registry, but I guarantee they are 10 unique gifts she ACTUALLY needs…
1) Timesaving Beauty
On day she could take her sweet time getting ready for the day, the next she'll barely have time to apply deodorant, let alone take a shower. Most new moms don't think about it much before baby, but after baby's arrival, time saving beauty products can really make a brand new mom feel like a brand new woman!
It's amazing the difference a clean face can make. For those greasy-faced, crusty-eyed mornings, try one of these facial wipe recommendations from BellaSugar (all for under $10) or TotalBeauty (all for under $20). And the best thing about these wipes? Mom gets a fresh clean face with one hand and holds baby with the other!
If she does get two hands free for a few minutes, mama could use a little freshening up. A quick wipe down with Playtex Sport Body Wipes, super fast application of BB Cream, lip/cheek stain, concealer (for those sleep-deprived dark circles), and mascara. A couple more minutes? She can even apply a self-tanning lotion, since she won't be seeing the sun for a while. She'll feel and look fresher than she's been since, well, since before she became a mama.
2) The Sweet Smell of Motherhood
New motherhood stinks. Literally. Those dirty diapers sure don't smell like roses! Get the new mom in your life some supplies to clear the air! Try Febreze Air Effects Odor Eliminator Spray or "Set & Refresh" to get rid of the most stubborn scents.
Did you know certain scents can brighten your mood? For example, lavender can be very calming and citrus, eucalyptus or mint can boost your energy. These are great scents for lotions, body washes, sprays or candles to give to the new mom. Better yet, check out Badger Balm's line of aromatherapy balms. Applied at the wrists, temples, and/or forehead, and your new mama will be surrounded by sweet soothing scents to for her body and mind. These balms really do work, and mama will feel pampered and loved as she breathes in your thoughtful gift.
3) Midnight Mom-couragement
The middle of the night is one of the roughest times for a new mama. What do you do at midnight when baby is screaming? At 1 a.m. when she has her 100th diaper blow out?
Schedule encouraging text messages for your new mama to receive in the wee hours with apps like NEXT messaging or Text Ahead. Send an encouraging quote, inside joke, bible verse, or just a simple, "I'm praying for you!"
You can also write her notes ahead of time that she can read at all hours of the night and day. Fill a post-it note pad with encouraging, inspirational, or funny quips from friends and family. Make a garland of letters and notes that she can put up in the nursery. Make her a quilt of prayers and well-wishes from loved ones like this one. Fill a jar with notes of love and support. No matter what method you choose, your words of affirmation will meet her in her loneliest moments and fuel her for the battle of solitary midnight (or midday) motherhood.
4) Lists, Lists, Lists
With a brand new baby, there's a lot of time spent holding and rocking and nursing and bottle-feeding… in silence. While precious and special, it can also be mind-numbingly boring. In those moments, your new mama needs a list!
A playlist on iTunes or Spotify. Worship songs, dance songs, hip-hop classics. Songs to give her courage and joy. Songs to bring back memories and make her laugh and sing and shake her booty.
A must-watch list. Get her a subscription to Netflix or Hulu and add movies, TV shows, and documentaries to her cue. Or, bring over all your favorite DVDs for hours of entertainment.
A reading list. Bring a stack of books for her to cruise through while nursing. Buy her an Amazon.com gift card and make a list of recommended books for her to choose from. Make sure you choose movies and books that have nothing to do with parenthood. Suggest titles that will provide a fun, positive distraction and add some variety when one day seems to blend into the next.
5) Her favorite…
Sometimes we just need a special treat. A favorite mug filled with a favorite beverage can be a major mood lifter. A favorite lip gloss paired with a favorite perfume or other favorite accessory can make you feel fancy and super stylish. A favorite dessert or snack to indulge in after a long hard day can be just what a mama needs to make it to bedtime. Get her a little collection of favorite things, so she can pamper herself when she needs it most.
6) A little "pick me up"
When you are running errands, you can bet your new mama could use something while you are out. Make a habit of texting or calling when you are going out to see what you can pick up or drop off. You can use an app like Out of Milk to sync shopping lists. She can add to the list whenever it's convenient, and you always know what she needs when she needs it.
You can also pick HER up. Take her out for some alone time. Take her on a walk or to an exercise class. Take her to the beach or to pick up some coffee. Whether its 15 minutes or 2 hours, go get her, and get her out of the house. Many moms won't do it for themselves. Be a bossy friend and force her to take a breather.
7) Cozy AND pretty
Brand new mamas spend a lot of time at home and in bed. Why not brighten her day with something cozy AND pretty? Get her a stylish and comfy pajama set. Make it nice and roomy for that post-partum body, but in a soft and luxurious fabric, making it more like a high-end spa treatment than a sterile hospital gown. Check out the offerings at Target, Gap, or H&M for cute, bedtime styles on a budget.
8) Food, glorious food
Of course, freezer meals are a fantastic gift for any new mom. But eventually, they all get eaten and friends and family stop dropping by with their freezer feasts. Keep the blessings rolling in with a collection of delivery and drive-thru menus near her home. When mom is tired and starving, she can look through the menus and make a quick order, or run a pick-up a quick meal without even getting the kids out of the car! Even better, include a Visa gift card with the menus and maps!
9) Hair care for the haggard
Nothing can ruin a perfectly good mood like a bad hair day, and new mamas rarely have time to rectify the situation. Instead of walking around the house all day, knowing something crazy is going on atop her noggin, a new mama could really use some time saving tools for those haggard hair disasters.
If she has time to sneak in a shower, but no time to dry and style, she can speed things up with a microfiber hair towel or microfiber brush. Combine this with a quick blow dry spray like Free Shape from KMS California, and her hair will be dry and styled in no time.
When a shower isn't an option, the new mama can still clean up while staying dry. A dry shampoo can work wonders, and there are even dry conditioners to add some moisture and shine. Get her a cute hair accessory like a hair wrap to add some style to her greasy bedhead.
10) Clean-up her act
Motherhood is a dirty business. Help the new mama keep up with the poop and the spit up with a quick and easy cleaning supplies. Shout Wipes and Tide Pens are a must for the new mama's diaper bag. No reason to have that cute outfit ruined on the way to church with projectile spit up! Hand sanitizers, hand sanitizing lotion, and disinfection wipes are super useful for cleaning your hands and other surfaces after all those blow outs, spills and spit ups. Giant containers for at home use and tiny refillable bottles for on-the-go. Trust me. She'll thank you later.
11) Wrap it all up in…. prayer!
Nothing is more important for the new mama than a peaceful spirit. Of course, that peace comes from the One whose peace surpasses understanding. When her hormones are raging and she hasn't slept in weeks, she needs Him to guide her and love her like no one else can. Pray for her, fervently. Pray for her emotional, mental and spiritual well-being. Set a schedule to lift her up once a day in the beginning and then once per week for the entire first year. Try using an app like Let's Pray, which allows you to write down prayer requests, set a schedule, and even e-mail or text notes of encouragement as you are praying!
But don't stop there. Be the hands and feet of Christ far beyond the newborn phase. Check in on her for weeks and months to come. Post-partum depression is serious and can strike anytime in the first year, or beyond. Make sure she isn't alone in her struggle.
What do you think, mamas? Would these gifts have blessed YOU in the beginning? Any other ideas that moms may not put on their registry?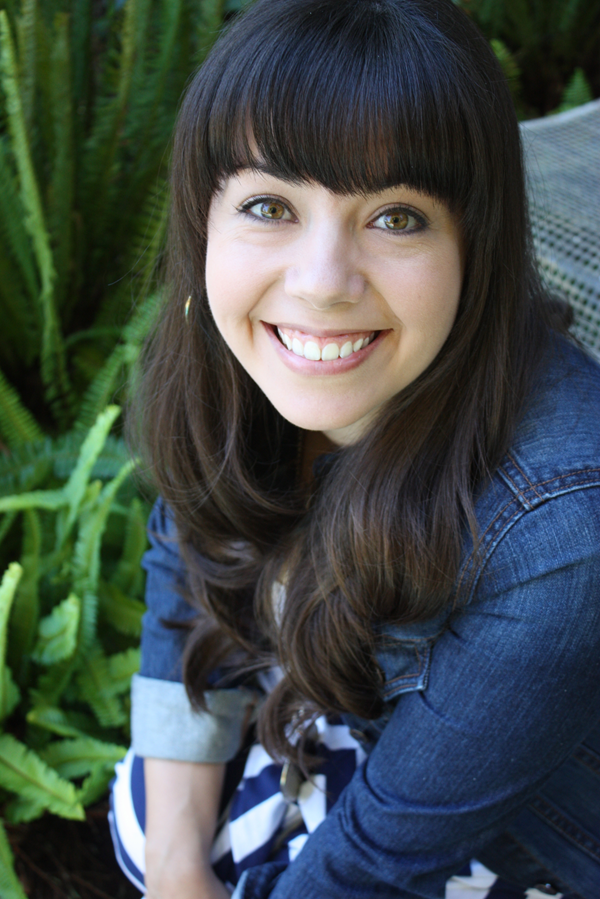 Hi there! I'm Marie Osborne, a blogger, wife, & stay-at-home mom who loves Jesus & laughs often (rather loudly, usually at myself). But more importantly, I'm here in the trenches right beside you, candidly sharing my sinner's journey, running after Jesus, stubbornly committed to my marriage, battling my sin nature as I strive for grace-filled motherhood, and daily wrapping myself in His mercy, comfort and love. Find me on Facebook, Twitter, Instagram and Pinterest to be encouraged, challenged, and laugh together. Visit my website to read more!
---
---