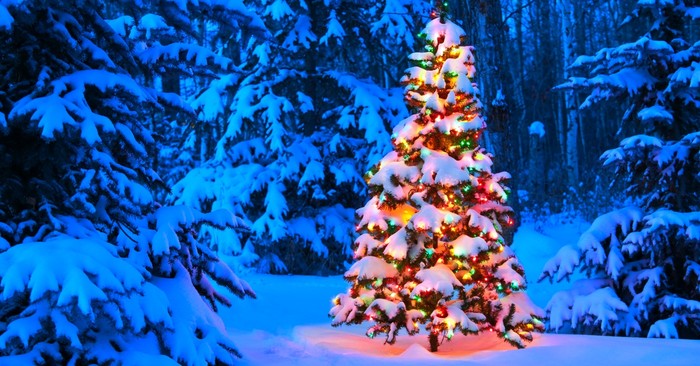 What is the hopeful message in the hymn "In the Bleak Midwinter," and why do so many people cherish this hymn? It is exactly that: the Son of God rose above our human condition and struggles to point the way to heaven and bring hope forevermore.
In spite of its joyous message and emphasis on festive gatherings, Christmas can be a painful, distressing time for many people. The National Alliance on Mental Illness has found that 64% of people living with a mental illness reported their conditions worsened during the holidays, and an American Psychological Association survey found 38% of people experienced increased stress levels, which contributes to depression and anxiety.
It's also a time of less sunlight in the Northern Hemisphere, with the darkest time of year occurring at the Winter Solstice, approximately December 21 — something that, for many, can contribute to natural feelings of sadness.
All of this, combined with family dysfunction, the chaos of gift shopping, a looming recession, and grief over lost loved ones, can make Christmastime feel decidedly lonely, isolating, and depressing for some people.
Perhaps that is why a hymn, "In the Bleak Midwinter," is so beloved.
Penned in 1872 by English poet Christina Rossetti and set to music in the early 20th century, its haunting lyrics focus less on the happiness of the holiday but rather on the dreary, stark, and unforgiving landscape of the winter.
Yet out of this dark and difficult experience came our glorious Savior, Jesus Christ, born in meager circumstances but reigning forever in God's kingdom.
What is the hopeful message in the hymn "In the Bleak Midwinter," and why do so many people cherish this hymn? It is exactly that: the Son of God rose above our human condition that struggles to point the way to heaven and bring hope forevermore.
What Is 'In the Bleak Midwinter' About?
The hymn is about a miserable midwinter long ago with frigid and unwelcoming weather —frosty wind, land "hard as iron," frozen water, and a plethora of snow. Yet this was what the Lord God Almighty Jesus Christ was born into, the hymn says.
In spite of these humble and difficult circumstances, he had only a manger of hay and the worshipful kiss and milk of his mother for comfort, yet it was enough for him.
The hymn closes by noting Christ is worshipped by angels and archangels, cherubim and seraphim, and others can bring him gifts, but what can I — "poor am I am" — give him? I can give him what I can: my heart.
Who Wrote it and How Did it Become Popular?
Rossetti was in her early forties when she published the poem, then titled "A Christmas Carol," in the January 1872 issue of Scribner's Monthly, an English literary publication. It was later published in a collection, Goblin Market, The Prince's Progress, and Other Poems (1875).
The daughter of a poet, Rossetti wrote romantic, children, and devotional poems. She also wrote what would become the words to another well-known Christmas hymn, "Love Came Down at Christmas."
Rossetti died in 1894, and after her death, in 1906, composer Gustav Holst set Rossetti's words to music for his hymn, "In the Bleak Midwinter." Three years later, in 1909, composer Harold Darke did the same. You can listen to Holst's version here and Darke's version here.
What Is the Hopeful Message in This Hymn?
In spite of the unforgiving and desolate description of winter, the hymn is poignant, inspiring, and extraordinarily hopeful. There are several hopeful messages within the lyrics:
1. Our struggles are temporary. Winter is hard, but it only lasts a season. Similarly, our trials in life — poverty, pain, illness, and more — do not last forever. Christians are blessed with the gift of eternal life because of the sacrifice of Jesus, and our earthly life is far shorter than eternity.
As the Apostle Peter reminds us, "And the God of all grace, who called you to his eternal glory in Christ, after you have suffered a little while, will himself restore you and make you strong, firm and steadfast" (1 Peter 5:10). Our struggles are indeed temporary.
2. Jesus shared our human suffering. Although Jesus is part of the Triune God, he was born a man into humble circumstances, lived in the flesh, was tempted, and died an excruciating death on the cross.
He can relate to the hardships we go through because he also experienced them. And because of him, when we die, our time is not over. Rather, only our earthly shells die, but our souls have eternal life with him in heaven.
3. We can have joy even in difficulty. Happiness is fleeting, but joy — hope in Christ, a peace that comes from knowing our future is secure — can be a permanent part of our lives no matter what we experience. Even in their prison cells, the Apostles Paul and Silas sang hymns to the Lord (Acts 16:25).
Even as he was being stoned to death, martyred Apostle Stephen was filled with the Holy Spirit and saw God in heaven with Jesus at his right hand (Acts 7:55-56). We can do the same in spite of our own "bleak midwinter."
4. Simple things can be a beautiful comfort. It was a cold and unwelcoming climate, but Christ, the infant, had a manger of hay and his mother's tender care, simple pleasures in the midst of hardship.
For him, the hymn says, these were "enough." We, too, can learn to be content in our hardships by understanding and appreciating our blessings.
As the Apostle Paul writes in Philippians 4:6-7, "Do not be anxious about anything, but in every situation, by prayer and petition, with thanksgiving, present your requests to God. And the peace of God, which transcends all understanding, will guard your hearts and your minds in Christ Jesus."
5. God is glorious! Even when things are hard, look around — what a mighty God we serve! Though right there with Jesus in the "bleak midwinter," she focused on what she could do: worship him with a kiss. That is what we can and should do as well.
6. All gifts are worthy. We are called to love and honor God with whatever we can offer. In the hymn, the narrator couldn't give lambs or the gifts of the Wise Men, but the narrator could give her heart.
Remember what Jesus said about the gift of the poor widow, who put only two small coins into the temple treasury?
"Calling his disciples to him, Jesus said, 'Truly I tell you, this poor widow has put more into the treasury than all the others. They all gave out of their wealth; but she, out of her poverty, put in everything—all she had to live on'" (Mark 12:43-44).
What Does This Mean?
Even if you are more a fan of lighthearted and festive Christmas songs like "Hark! The Herald Angels Sing" or "Deck the Halls," meditating on the peaceful and soulful themes of "In the Bleak Midwinter" can be an excellent way to reflect on the gift of Jesus this Christmas.
Life is not always happy, even for those who are blessed with the peace of Christ. We live in a fallen world, and struggles happen to all of us. We lose loved ones, sometimes far too early in our measure, and are plagued with pain, oppression, hardship, and more.
As Romans 8:18 says, "I consider that our present sufferings are not worth comparing with the glory that will be revealed in us."
That is the joy of Christ. Praise be to God, and merry Christmas.
For further reading:
What Is the Significance of the Christmas Hymn 'Good King Wenceslas'?
What Can We Learn from Old Christmas Hymns?
What Is the Purpose of Singing Hymns?
Photo Credit: ©iStock/Getty Images Plus/1carson2
---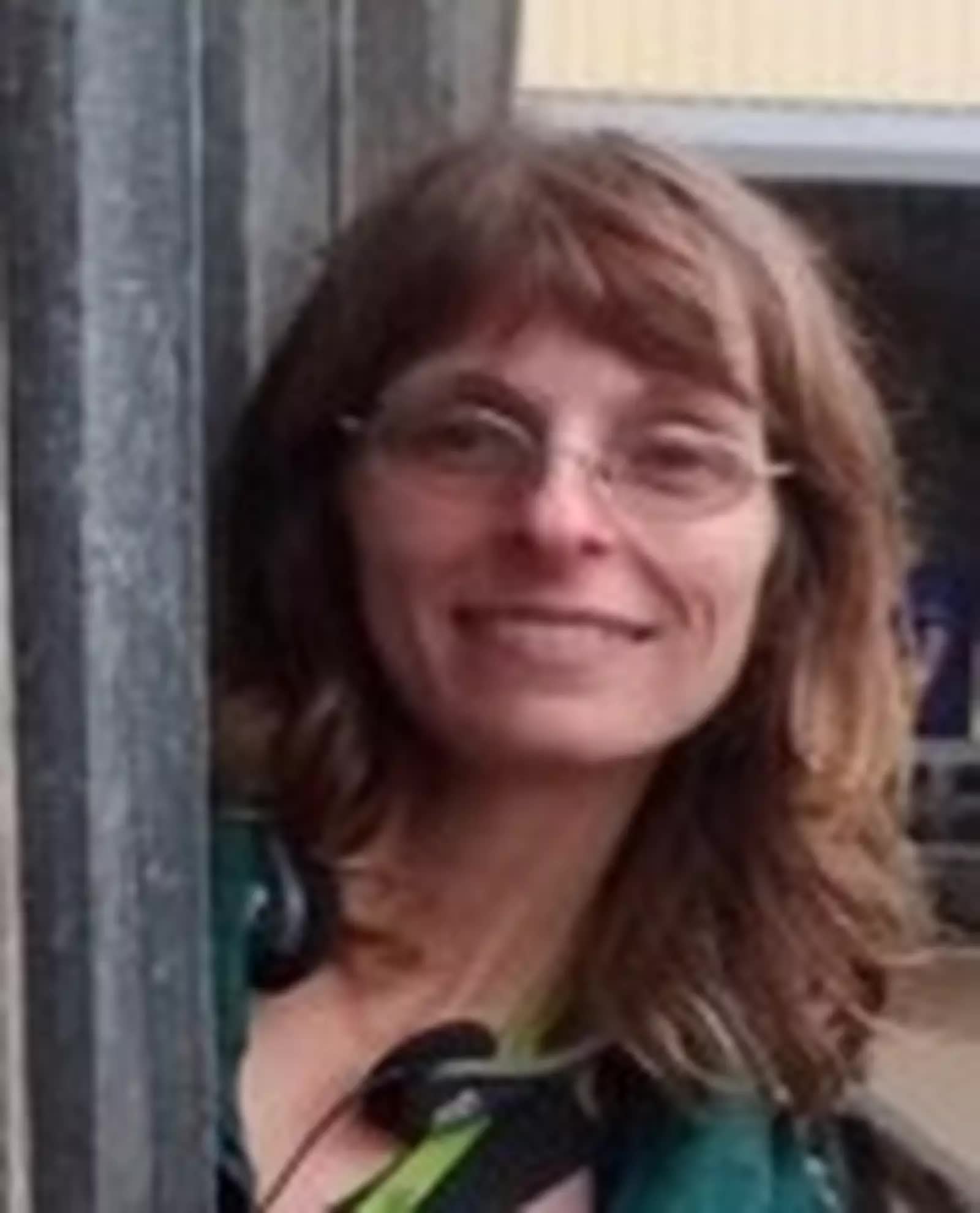 Candice Lucey is a freelance writer from British Columbia, Canada, where she lives with her family. Find out more about her here.
---
---