What Happened When the Giver of Life Gave Up His Own?
What would it have been like to stand before the cross next to the Roman centurion and others who witnessed Jesus take His last breath? What would it have been like to see them quake with awe and say, "Truly, this was the Son of God!" (Matthew 27:54)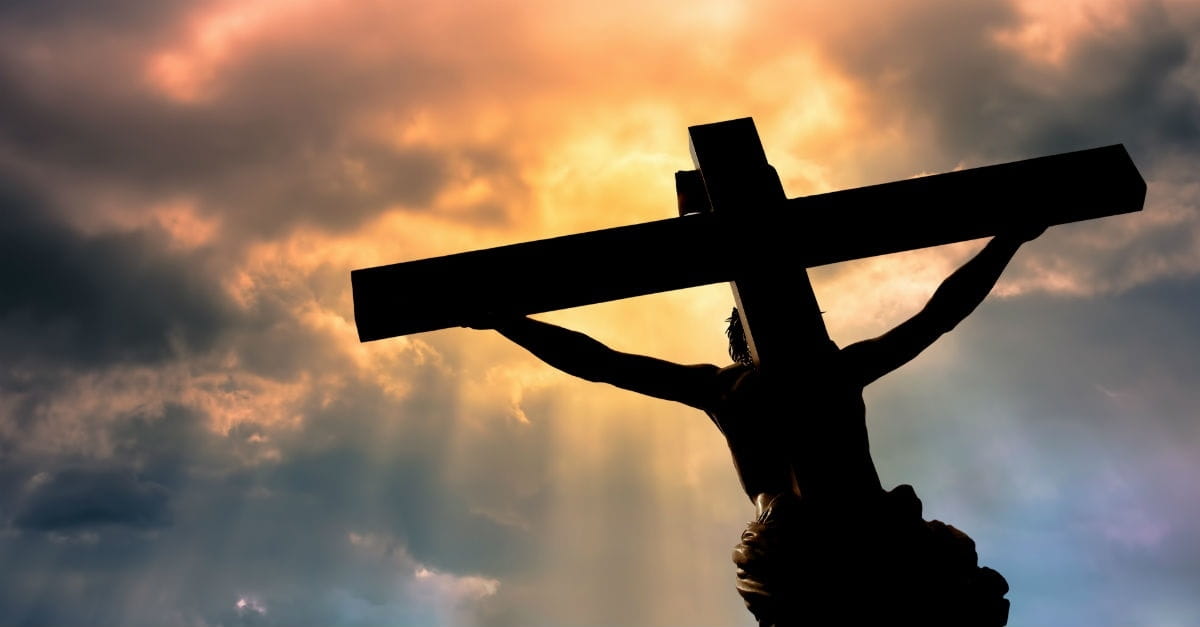 The events at Jesus' crucifixion would have terrified me. When Jesus, the Giver of Life, died on the cross, a supernatural event intersected with the natural world. The people gathered around the cross witnessed extraordinary phenomena that pointed to the spiritual significance of the death of Jesus the Messiah. All of Jerusalem must have trembled at these signs: darkness that lasted 3 hours, an earthquake, opened tombs, dead people rising, and the temple curtain split in two.
What would it have been like to stand before the cross next to the Roman centurion and others who witnessed Jesus take His last breath? What would it have been like to see them quake with awe and say, "Truly, this was the Son of God!" (Matthew 27:54)
Let's take a look at what happened in the physical and spiritual realms when Jesus gave up His life. The phenomena that occurred in the natural world signaled the importance of this extraordinary death, as if God wanted onlookers to understand its eternal significance. The spiritual realities behind these events point to what Jesus' death means for us today. You can read for yourself about Jesus' last moments in Matthew 27:45-56.
Photo Credit: © Getty Images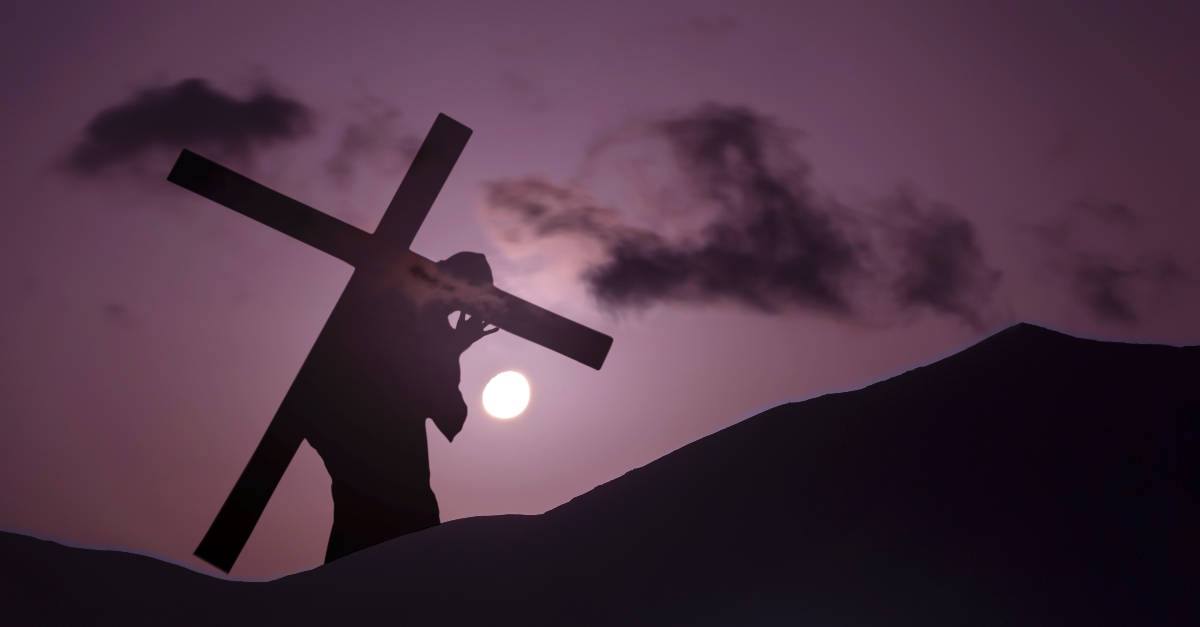 When Jesus Gave Up His Life, He Became Our Sin Offering
Scripture indicates that the crucifixion began at 9 am (the third hour, by Roman reckoning), but at 12 noon (the sixth hour), deep darkness covered the land until 3 pm (the ninth hour). Bible scholars say that during that time, Jesus actually took on the sin of the world while he hung on the cross. The apostle Peter describes it with these words: "He himself bore our sins in his body on the tree" (1 Peter 2:24).
While Jesus took on our sins, He experienced separation from God for the first time ever. Jesus had existed in perfect union with the Father since before time began, yet our Holy God, who cannot look on sin, turned His back on His Son while Jesus hung on the cross.
At 3:00 pm, Jesus cried out, "My God, My God, why have you forsaken me?" (Matthew 27:46) He was quoting Psalm 22, a Messianic Psalm written 800 years earlier. When we look at this Psalm today, we understand it pointed to Jesus, the Messiah whose hands and feet would be pierced (Psalm 22:16). Reading this Psalm helps us imagine what Jesus might have felt as He suffered on the cross for our sins.
Before He died, John reports that Jesus cried, "It is finished!" (John 19:30) Jesus completed the rescue that God had planned since man sinned in the Garden of Eden. The Old Testament system of animal sacrifice to atone for sin ended when Jesus, the perfect Lamb of God, laid down His life as the ultimate sacrifice for every sin (John 1:29).
Friend, Jesus paid for every sin you and I have ever committed or will commit before we die.
Photo Credit: © Getty Images/mbolina
When Jesus Laid Down His Life, We Gained 3 Gifts: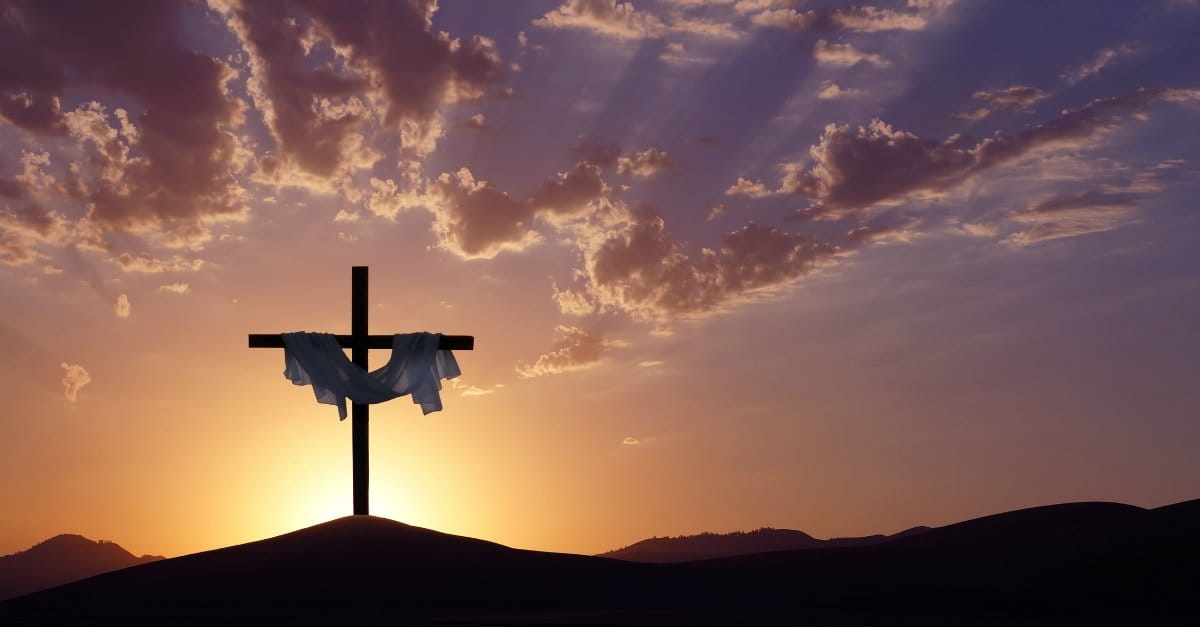 1. We gained salvation.
The very name "Jesus" means "God saves," and this name was so important to Jesus' mission that God sent an angel to tell Joseph and Mary His name before He was even born. Because of His great love for us, God sent a Savior to "save his people from their sins" (Matthew 1:21).
Through His sacrifice on the cross, Jesus saved us from the punishment for our sin: eternal death and separation from God. All we have to do to receive salvation is to confess that Jesus is Lord and believe God raised Him from the dead. Scripture gives us the assurance that all who call on His name will be saved. (Romans 10:9,13)
I'm ashamed to admit I often take this beautiful gift of salvation for granted. I forget about the costly sacrifice that Jesus made for me on the cross, and I imagine sometimes you do too. Let's thank Him today for dying to give us the gift of salvation.
Photo Credit: © Getty Images/mbolina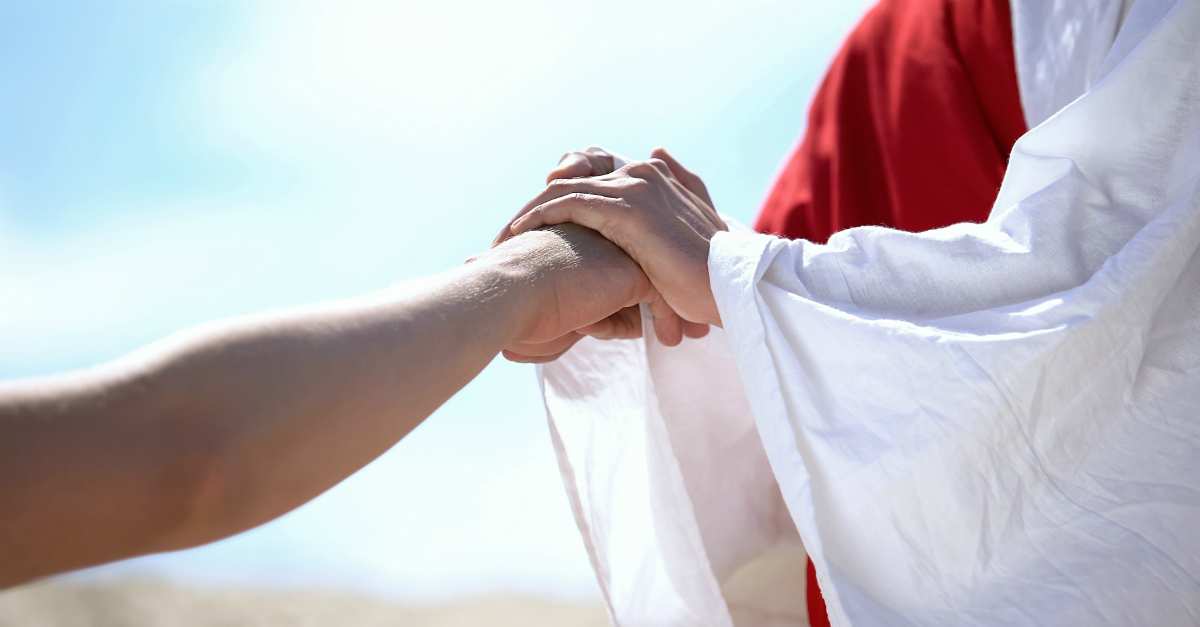 2. We gained eternal life.
The powerful forces at work when Jesus died were reflected in the natural world when an earthquake shook Jerusalem, splitting rocks and opening tombs. Some of the saints "who had fallen asleep were raised," and after Jesus' resurrection, they appeared to many people in Jerusalem (Matthew 27:51b-53).
Can you imagine what it would have been like to see dead people rise up out of their tombs?
Yet one day, we too will rise from death to a new resurrected life. 1 Thessalonians 5:16,17 tells us when Jesus comes again, "the dead in Christ will rise first. Then we who are alive…will be caught up together with them to meet the Lord in the air, and so we will always be with the Lord." We will spend eternity with God. Through the death of one perfect man, we have eternal life.
No matter what is happening in our lives today, nothing can steal the gift of eternal security we have in God. When we feel discouraged by today's difficulties, let's remember we have an amazing future to look forward to.
Photo Credit: ©Getty Images/Motortion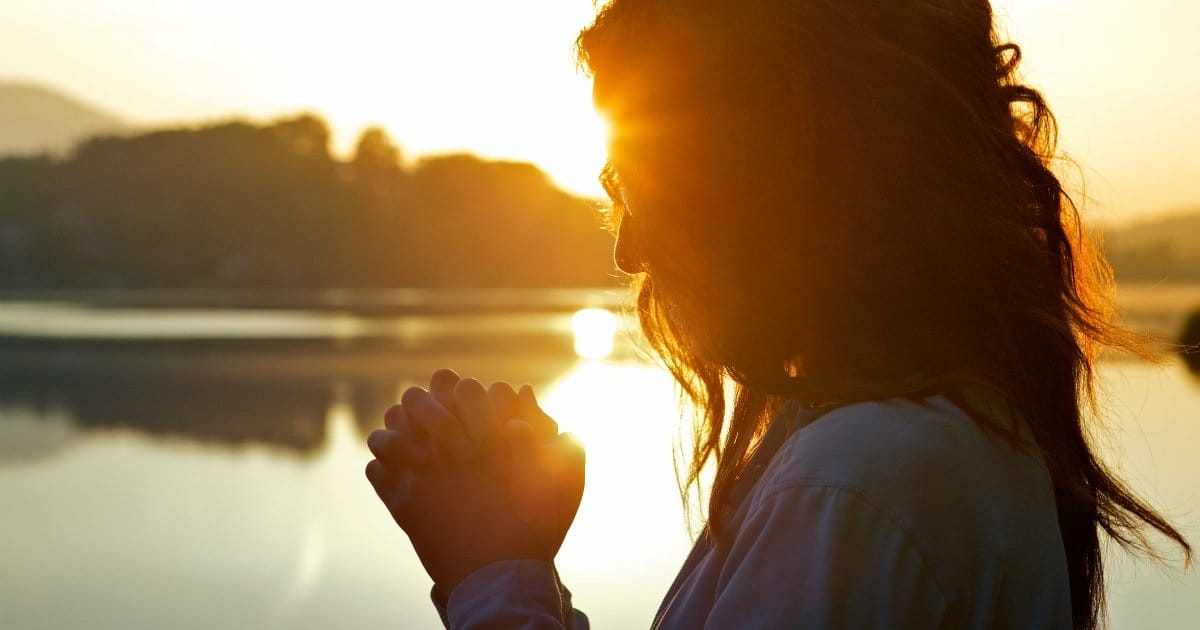 3. We gained access to God the Father.
At the moment of Jesus' death, one more amazing thing happened in Jerusalem. The temple curtain was ripped from top to bottom. This curtain separated the most holy place, where God's Spirit dwelled, from the rest of the temple. Only priests had access to this inner sanctuary once a year when they sacrificed a lamb for sin.
Some scholars believe the fact that the tall sanctuary curtain was torn from top to bottom signified that God himself had ripped it. No man had done it from below. The torn curtain pointed to a new reality: By His death, Jesus, the Lamb of God, opened a way for us to enter into God's presence.
Friend, when we believe in Jesus and put our faith in Him, He cleanses us from sin and opens the way for us to enter God's presence. Let's take advantage of that privilege by drawing near to God today. Hebrews 4:16 encourages us, "Let us then approach God's throne of grace with confidence, so that we may receive mercy and find grace to help us in our time of need."
Darkness, an earthquake, opened graves, and the temple curtain torn in two pointed to the eternal significance of Jesus' death. Although we were not there to witness for ourselves these supernatural signs, we can take time during this Easter season to read the Gospel reports. Let's recall what Jesus did for us at the cross. Let's remember the Giver of life gave up His life so that we might gain salvation, eternal life, and access to God's presence. How about drawing near to Jesus today and whispering a prayer to thank Him for giving His life for you?
Photo Credit: © Getty Images/jjneff
Betsy de Cruz writes and speaks to help overwhelmed women take small steps to invite more of God's presence and power into their lives. Connect with Betsy and get a free Quiet Time Renewal Guide at FaithSpillingOver.com. Her book More of God is a distracted woman's guide to more meaningful quiet times. Betsy and her husband José live in Arlington, Texas and love hanging with their two young adult children.
Comments