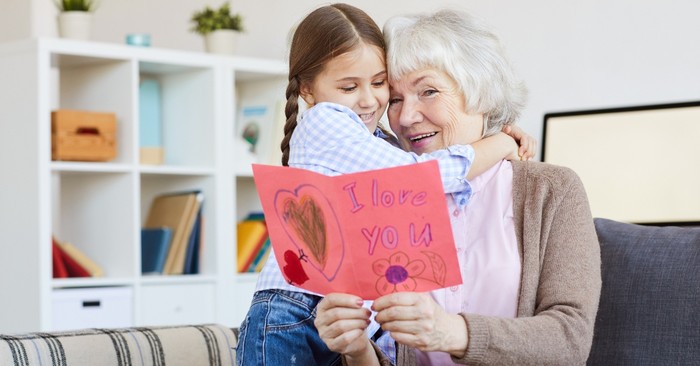 I'm planning to create memories with my family, offering a huge dose of love and an extra helping of simplicity, trying not to hold on too tightly to unrealistic expectations that will only cause more stress.
It's almost Valentine's Day. Can you feel it? Love is in the air! The children have been asked to provide treats and goodies for school parties, and those cute little red and pink bags will soon be filled with "love letters." Your friends are ready to hang out and share the love, and your hubby has that special sparkle in his eye.
I can almost smell the aroma of heart-shaped cookies covered with sprinkles and popcorn as my heartthrob and I snuggle on the couch to flip on our favorite romance movie (or shall I say my favorite; he watches it because he "loves" me). I'll get weepy when Noah says, "So it's not gonna be easy. It's going to be really hard; we're gonna have to work at this every day, but I want to do that because I want you. I want all of you, forever, every day. You and me... every day." Yep, like most hopeless romantics, The Notebook hits my heart every time.
Do you have any special plans? Is a date night included, or a special fun evening with the family? Maybe you have friends coming over, or the grandparents take part. Or… maybe you are a little like me, and by the time the day arrives, you realize you forgot to run to the store to get those chocolate-covered strawberries everyone in your family likes, and you've misplaced your honey's card. The one you spend time pouring your heart over. Ugh.
Ok, friend, as "sweet" as Valentine's Day can be, we can put a lot of pressure on ourselves to make this holiday special. We see it as hubbies rush around the store looking for those perfect flowers and chocolates, and moms strive to make sure all the treats and special notes are tucked away in their little one's lunchboxes or tote bags. Everyone is searching for just the right cards, gifts, and words to make their loved ones feel, well… loved! All while running completely ragged.
I don't know about you, but the thought of it all makes me feel slightly overwhelmed. It's as if we all have these visions of how we want the day will go, but sometimes the day falls flat, or it leaves us feeling flustered and even disappointed when it falls short of our expectations.
So, this year I am staying off Pinterest (and social media—there is no need to compare our love story with others) and will be approaching this holiday with a light heart. I'm planning to create memories with my family, offering a huge dose of love and an extra helping of simplicity, trying not to hold on too tightly to unrealistic expectations that will only cause more stress.
Are you in need of that, too, this year? Well then, here are ten simple ways to make Valentine's Day simply sweet. Pick what would work best for your family and start creating some super sweet memories with your favorite people. Absolutely no pressure required. Are you ready?
Stuff Small Mailboxes
Our family has been setting out these tiny mailboxes and filling them up for years. I picked them up at a craft store when our two oldest were barely old enough to write, but they still drew pictures and created cards to stuff inside. The little mailboxes sit out on our coffee table along with construction paper and pens to create sweet love letters the week leading up to Valentine's Day. Then, that evening, we open them up as a family.
Create Dinner Together
Another tradition we like to take part in is creating a meal together. It's fun to decide as a family what we want for our "special dinner." Everyone takes part in pulling it all together. We even set the table with our fine china for a nice touch, per the girls' request. It's one of the only times it actually gets used—ha! The last few years, this dinnertime has been extra special because, with teens, this season in our lives is often crazy as we are dividing up and going in opposite directions and grabbing dinner on the run. So this is a sweet time to reconnect.
Have a Movie Night
Does your family have a favorite movie you all enjoy? Pop some popcorn, snuggle up, and get cozy, then let the sweet memories begin. Need some cute Valentine's Day movies that the whole family will love? Check these out: Be My Valentine, Charlie Brown, The Princess Bride, Frozen, Enchanted, Princess Diaries, or A Cinderella Story.
Leave Little Love Letters
This may take a little pre-planning, but it is such a super sweet idea that my friend told me she does with her children. Take construction paper and cut out hearts, then write sweet love notes on them and tape one a day leading up to Valentine's Day on your child's bedroom door. By the time Valentine's rolls around, they will have a collection of these sweet little notes to remind them how much they are loved!
Bake a Special Treat
Who doesn't like a tasty treat on Valentine's Day? I mean, do calories really count on that day anyways? I certainly don't think so. So, if sweets are your thing, gather your crew and make a big cookie cake, brownies, sugar cookies, or what have you—the sky's the limit. Search for a fun recipe online or whip out the cookbooks and bake something up. Then the best part—everyone gets to grab a fork (or spoon, depending on what you make) and dig in! No manners required!
Serve Others
Valentine's is all about love and loving others. Get your crew together and find a way to serve in your community and spread love in an area that needs it. Some ways you can do that is to create cards as a family and deliver them to a local hospital or retirement home. You can also bake cookies and deliver them to neighbors or donate books to a little library around town. Come together as a family and think of ways you can spread the love and serve others.
Make a Charcuterie Tray
Meat, cheese, crackers, olives, fruit, and dips…yes, please! If Valentine's is a busy day for you and your family, and you need something a little more low-key, try your hand at putting together a yummy tray. Then gather around and snack on it as you all share about your day.
Go Crazy for a Game Night
Who's up for a game? Whether you are competitive or not, get your game on and let the good times roll. Literally. Unless you're playing cards, of course. Then let the cards fly as they may. Some of our favorite family games include Taco, Cat, Goat, Cheese, Pizza and Throw, Throw Burrito. Get ready for some fun and laughter, and bring on the competition!
Do a Scavenger Heart Hunt
Take cut-out hearts and place them around the house, like an egg hunt, but as a "heart" hunt. For a little extra sweetness, write Bible verses on the hearts. This can make for a great discussion on what love is and how God views love. Some Scriptures to share include: 1 Corinthians 13:4-7, Romans 12:9, Psalm 18, Proverbs 10:2, 1 Corinthians 13:13, John 15:13, and the infamous John 3:16.
Share Your Love Story
Believe it or not, our children love to hear about great love stories, especially about their parents! So, share yours with them. Tell them about how you met, how you fell in love, and about your wedding day. Share photos or watch a video, but as you share, watch their little hearts swoon. Be sure to savor that precious moment with your spouse too.
Have a simply sweet Valentine's Day with your precious family and create some memories that they can tuck in their hearts and remember how much they are dearly loved!
Photo Credit: ©Getty Images/Seventy Four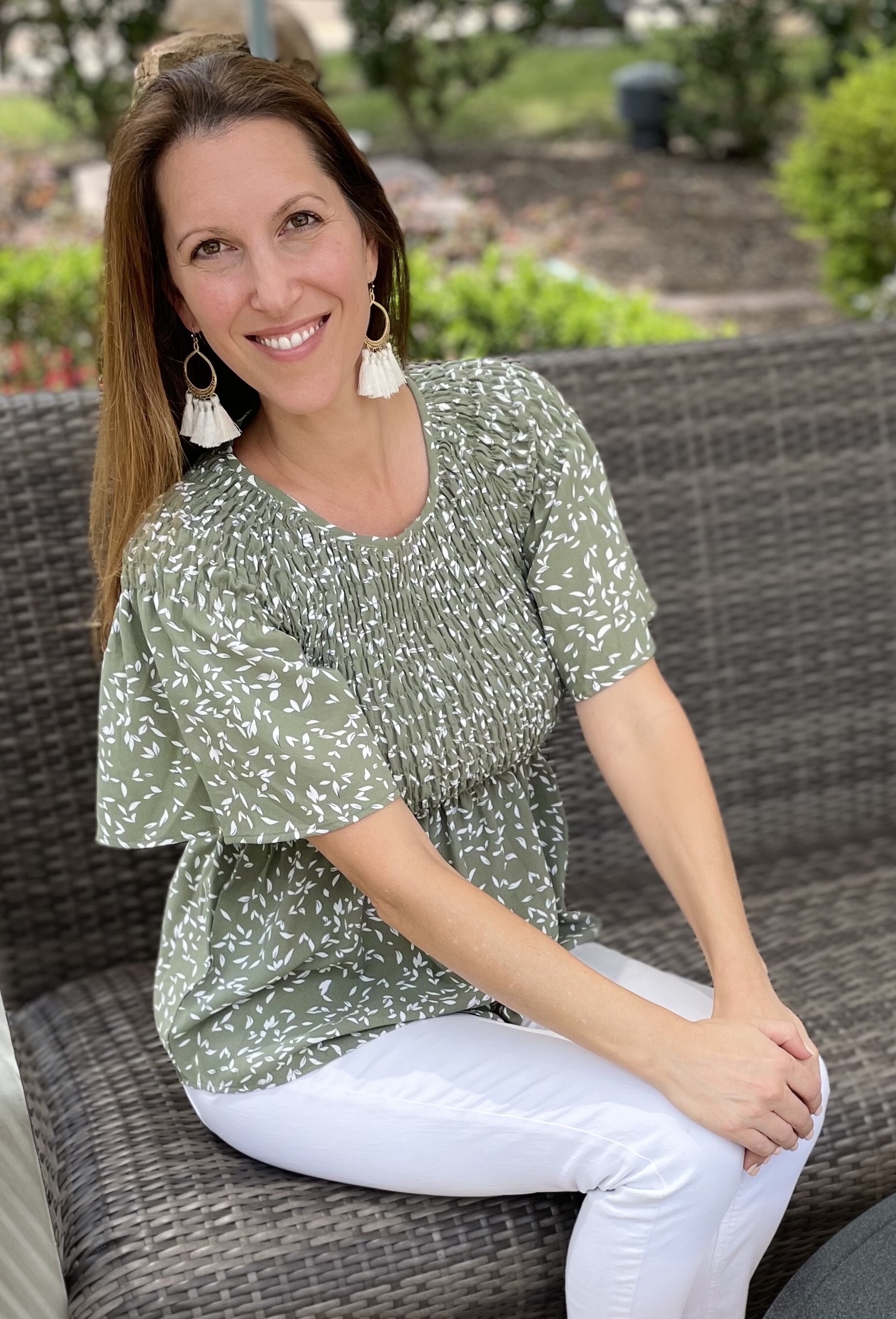 Alicia Searl is a devotional author, blogger, and speaker that is passionate about pouring out her heart and pointing ladies of all ages back to Jesus. She has an education background and master's in literacy. Her favorite people call her Mom, which is why much of her time is spent cheering them on at a softball game or dance class. She is married to her heartthrob (a tall, spiky-haired blond) who can whip up a mean latte. She sips that goodness while writing her heart on a page while her puppy licks her feet. Visit her website at aliciasearl.com and connect with her on Instagram and Facebook.
---
---