Christmas Bible Verses for you to rejoice in the gift of Jesus and share with family and friends!
The Nativity story is one of the most famous and important parts of the Bible. Every year Christians gather together to celebrate the gift of Jesus and the joy of being with family. Discover important Bible Verses about Christmas in this collection of scripture quotes. Find Bible verses relating to the birth of Jesus, the meaning of his arrival on Earth, and the significance of Christmas! Also discover scriptures to read and pray with during your Advent Candle Lightings.
We wish you a merry Christmas and a joyful New Year!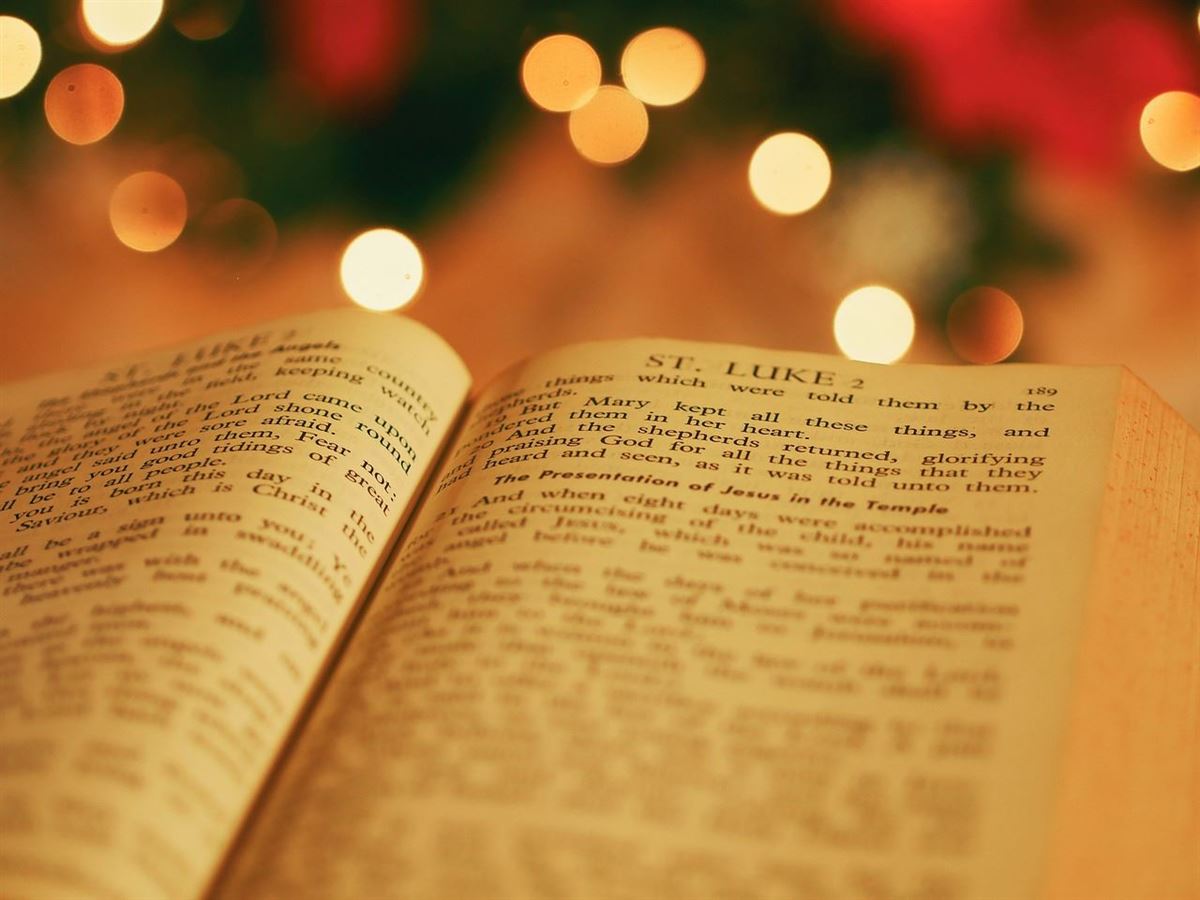 Christmas Bible Verses: Gospel of Luke
And you will have joy and gladness, and many will rejoice at his birth,
And the angel answered her, "The Holy Spirit will come upon you, and the power of the Most High will overshadow you; therefore the child to be born will be called holy—the Son of God.
And in the same region there were shepherds out in the field, keeping watch over their flock by night.
And the angel said to them, "Fear not, for behold, I bring you good news of great joy that will be for all the people. For unto you is born this day in the city of David a Savior, who is Christ the Lord. And this will be a sign for you: you will find a baby wrapped in swaddling cloths and lying in a manger." And suddenly there was with the angel a multitude of the heavenly host praising God and saying, "Glory to God in the highest, and on earth peace among those with whom he is pleased!"
Give, and it will be given to you. Good measure, pressed down, shaken together, running over, will be put into your lap. For with the measure you use it will be measured back to you."
And he answered, "You shall love the Lord your God with all your heart and with all your soul and with all your strength and with all your mind, and your neighbor as yourself."
Sell your possessions, and give to the needy. Provide yourselves with moneybags that do not grow old, with a treasure in the heavens that does not fail, where no thief approaches and no moth destroys. For where your treasure is, there will your heart be also.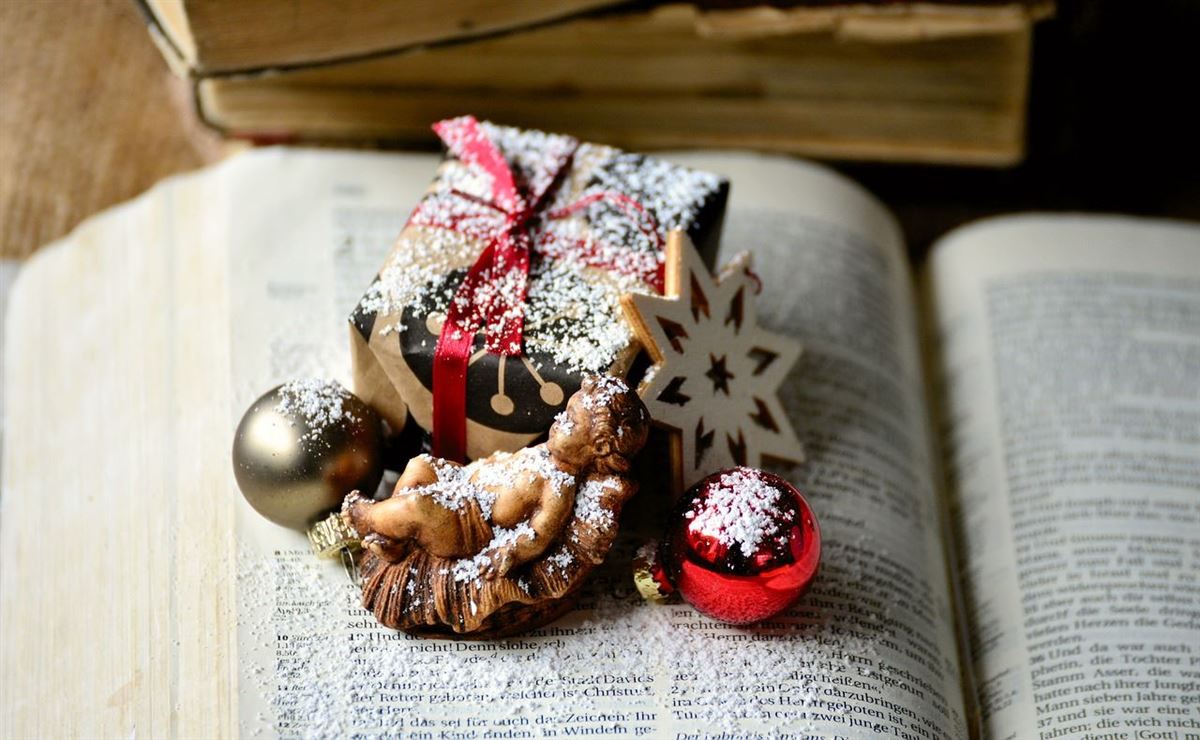 Christmas Bible Verses: Gospel of Matthew
The Magi Visit the Messiah
1 After Jesus was born in Bethlehem in Judea, during the time of King Herod, Magi from the east came to Jerusalem 2 and asked, "Where is the one who has been born king of the Jews? We saw his star when it rose and have come to worship him." 3 When King Herod heard this he was disturbed, and all Jerusalem with him. 4 When he had called together all the people's chief priests and teachers of the law, he asked them where the Messiah was to be born. 5 "In Bethlehem in Judea," they replied, "for this is what the prophet has written: 6 " 'But you, Bethlehem, in the land of Judah, are by no means least among the rulers of Judah; for out of you will come a ruler who will shepherd my people Israel.' " 7 Then Herod called the Magi secretly and found out from them the exact time the star had appeared. 8 He sent them to Bethlehem and said, "Go and search carefully for the child. As soon as you find him, report to me, so that I too may go and worship him." 9 After they had heard the king, they went on their way, and the star they had seen when it rose went ahead of them until it stopped over the place where the child was. 10 When they saw the star, they were overjoyed. 11 On coming to the house, they saw the child with his mother Mary, and they bowed down and worshiped him. Then they opened their treasures and presented him with gifts of gold, frankincense and myrrh. 12 And having been warned in a dream not to go back to Herod, they returned to their country by another route.
Joseph Accepts Jesus as His Son
18 This is how the birth of Jesus the Messiah came about : His mother Mary was pledged to be married to Joseph, but before they came together, she was found to be pregnant through the Holy Spirit. 19 Because Joseph her husband was faithful to the law, and yet did not want to expose her to public disgrace, he had in mind to divorce her quietly. 20 But after he had considered this, an angel of the Lord appeared to him in a dream and said, "Joseph son of David, do not be afraid to take Mary home as your wife, because what is conceived in her is from the Holy Spirit. 21 She will give birth to a son, and you are to give him the name Jesus, because he will save his people from their sins." 22 All this took place to fulfill what the Lord had said through the prophet: 23 "The virgin will conceive and give birth to a son, and they will call him Immanuel" (which means "God with us"). 24 When Joseph woke up, he did what the angel of the Lord had commanded him and took Mary home as his wife. 25 But he did not consummate their marriage until she gave birth to a son. And he gave him the name Jesus.
"Do not lay up for yourselves treasures on earth, where moth and rust destroy and where thieves break in and steal, but lay up for yourselves treasures in heaven, where neither moth nor rust destroys and where thieves do not break in and steal. For where your treasure is, there your heart will be also.
But seek first the kingdom of God and his righteousness, and all these things will be added to you.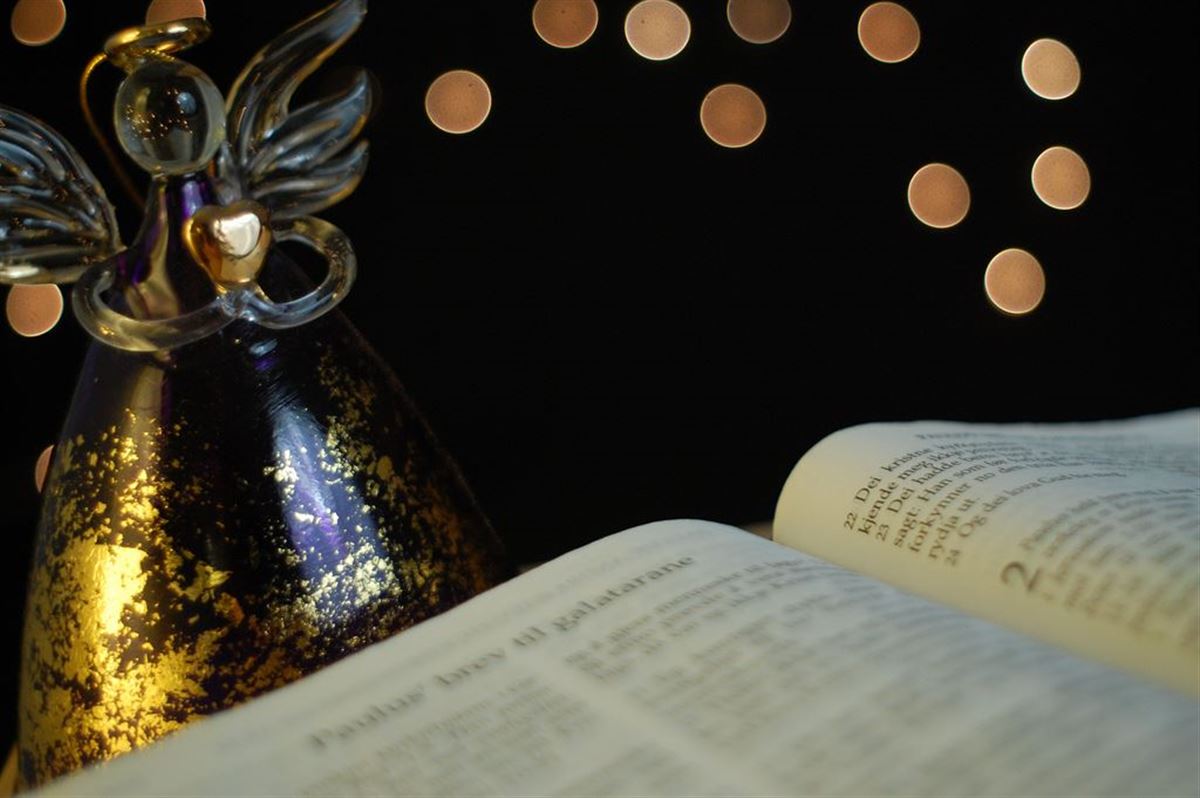 Bible Verses about Christmas
For to us a child is born, to us a son is given; and the government shall be upon his shoulder, and his name shall be called Wonderful Counselor, Mighty God, Everlasting Father, Prince of Peace.
"For God so loved the world, that he gave his only Son, that whoever believes in him should not perish but have eternal life.
And the Word became flesh and dwelt among us, and we have seen his glory, glory as of the only Son from the Father, full of grace and truth.
In all things I have shown you that by working hard in this way we must help the weak and remember the words of the Lord Jesus, how he himself said, 'It is more blessed to give than to receive.'"
Therefore the Lord himself will give you a sign. Behold, the virgin shall conceive and bear a son, and shall call his name Immanuel.
Every good gift and every perfect gift is from above, coming down from the Father of lights with whom there is no variation or shadow due to change.
But you, O Bethlehem Ephrathah, who are too little to be among the clans of Judah, from you shall come forth for me one who is to be ruler in Israel, whose coming forth is from of old, from ancient days.
Rejoice greatly, O daughter of Zion! Shout aloud, O daughter of Jerusalem! Behold, your king is coming to you; righteous and having salvation is he, humble and mounted on a donkey, on a colt, the foal of a donkey.
For the wages of sin is death, but the free gift of God is eternal life in Christ Jesus our Lord.
---
This article is part of our larger Christmas and Advent resource library centered around the events leading up to the birth of Jesus Christ. We hope these articles help you understand the meaning and story behind important Christian holidays and dates and encourage you as you take time to reflect on all that God has done for us through his son Jesus Christ!
What is Christmas? Understanding History, Origin and Traditions
Christmas Eve History and Traditions
The History of Santa Claus: Origin of St. Nicholas & Christmas Traditions
When Was Jesus Born? History of December 25th
Where Was Jesus Born? 5 Things to Know about Bethlehem
The Birth of Jesus: Bible Story and Scripture Verses
Why Gold, Frankincense, and Myrrh Were Given to Baby Jesus
What is Advent: Definition & Meaning Behind Christmas Tradition
Advent Wreath & Candles - Understanding the History, Meaning, and Tradition
The History and Meaning of the Advent Calendar
Christmas Bible Verses & Scripture Story
Christmas Prayers
---