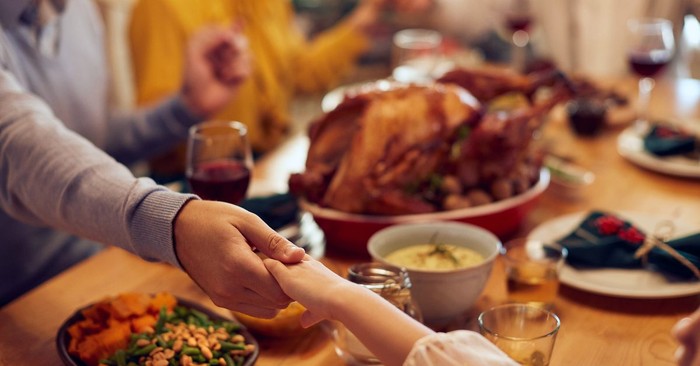 Don't allow the distractions of the holiday season to pull your heart away from the recognition of your desperate need for Christ. He came. He lived. He died. And He rose again—for you.
We often approach the Thanksgiving holiday with a list of to-dos: grocery items to purchase, invitations to send out, table settings to coordinate, etc. But do we add practicing a heart of thankfulness to the list?
Let's consider six things we should be grateful for this Thanksgiving holiday:
1. Trials
It seems a little backward at Thanksgiving to be grateful for trials, but the Bible actually suggests we do this very thing. James 1:2-4 (ESV) says, "Count it all joy, my brothers, when you meet trials of various kinds, for you know that the testing of your faith produces steadfastness. And let steadfastness have its full effect, that you may be perfect and complete, lacking in nothing."
It's not so much the trial itself we're supposed to fake-smile through and pretend like we're excited about; rather, it's the benefit the trial will bring us that is worthy of celebration. When we go through hard seasons, we're inevitably drawn closer to the Lord. We remember how much we need Him. We pray more often and usually with deeper focus and intentionality. Our priorities begin to shift. When we have a real problem on our hands, we're not as prone to get lost in the details of the little inconveniences of our day. Frizzy hair, "feeling fat," and unvacuumed carpets fall to the wayside when we have real trials in our lives, and our energy is spent on more Kingdom-minded efforts. James 1 tells us we will eventually, through the unpleasant process of walking through trials, lack in nothing—which fits right in line with our Thanksgiving mindset of abundance. This Thanksgiving, let's remember to be grateful for the hard seasons in our lives. They are never wasted.
2. Happiness
Giving thanks for being happy feels a little obvious, but sometimes, we need the reminder to step back and give praise that we're doing well. When we're in trials, it's much more natural to go to God in prayer and study the Word. But in seasons of fullness and ease, we're more likely to grow apathetic. We start to take the harvest for granted without remembering the hard work of the sowing and planting. The Bible tells us that every good thing in our world comes from the Lord.
James 1:17 (ESV): "Every good gift and every perfect gift is from above, coming down from the Father of lights, with whom there is no variation or shadow due to change."
Don't be guilty of being like the nine lepers who were healed and went on their way—rather, be like the one who came back to Jesus with a heart of gratitude. This holiday season, as you're gathered around with family and friends, take a deep breath and offer a sacrifice of praise to the Lord for the happiness He has brought to your life.
3. Adoption
There's something so special about being chosen. That beauty is reflected in the adoptions we see today that match children with families here on earth, and it's only a small snapshot of the bigger picture of our being adopted into the family of God. In Ephesians 1:4b-6 (ESV), we read, "In love he predestined us for adoption to himself as sons through Jesus Christ, according to the purpose of his will, to the praise of his glorious grace, with which he has blessed us in the Beloved."
Before the foundations of time, God chose us. Because of Christ, we have a relationship with God. Not a distant, removed, "you better get your act together first" type of relationship, but a true sonship. Romans 8:15 (ESV) says, "For you did not receive the spirit of slavery to fall back into fear, but you have received the Spirit of adoption as sons, by whom we cry, 'Abba! Father!' We can boldly approach the throne." (Hebrews 4:16) also mentions, "because we are heirs with Christ. As believers, we've been adopted into God's family and have access to Him and His blessings just as a son has an inheritance on earth. This Thanksgiving, be grateful for your standing with the Father through Jesus."
4. New Covenant
The more I study the Old Testament, the more grateful I become. The law was truly impossible to fulfill. I think about living my life today, chained to animal sacrifices, to blood offerings, to the heavy burden of earning, striving, working—never to be enough…and my heart sighs. But God! But the Gospel! Because Christ came to fulfill the law, we can be free from the burden of it. Under the New Covenant, we are heirs with Christ. We don't have to be perfect because we're covered under the One Who was and Who is. In this season of gratitude, remember what you are saved from. There's no good news in the Gospel without first fully recognizing the bad news of our sin, depraved hearts, and hopelessness without Christ. Glory to God!
5. Kindness
We're quick to point out when someone hurts us, offends us, or talks down to us. We almost seem to find joy in the shock of a depraved humanity. "Guess what so-and-so just did to me?" or "I can't believe that so-and-so just said that!" Reveling in the awe of someone else's sin always distracts us from our own. But are we as quick to appreciate kindness when we see it? Are you as likely to take note or tell someone else about the nice thing someone did or said to you? This holiday season, be grateful for kindness. Be grateful for the generosity of strangers, that smile from a fellow mom in the drug store, that person who let you go ahead of them in line at carpool. That friend who texted and checked in with you after a long week and, in that same breath of gratitude, look for opportunities to be kind to someone else.
6. Salvation
There's no greater gift to recognize in a holiday season than the gift of salvation. Without the message of the Gospel, there would be no reason to celebrate anything, ever. All would be lost. If God had not become man and solved the problem of the sin that separated us, we would have no hope. But because of Christ, the God-man, coming and living a perfect life on earth and paying the ultimate price with His life on the cross, absorbing the full wrath of God as a substitute payment for our sins, we can rejoice. Because He rose from the dead, we are born again into life, never to be separated from God again. Praise the Lamb! This Thanksgiving, as you enjoy pumpkin pie, football games, and the crisp autumn air, remember to pray and thank the Lord for saving you. Don't allow the distractions of the holiday season to pull your heart away from the recognition of your desperate need for Christ. He came. He lived. He died. And He rose again—for you.
Photo Credit: ©©iStock/Getty Images Plus/Drazen Zigic
---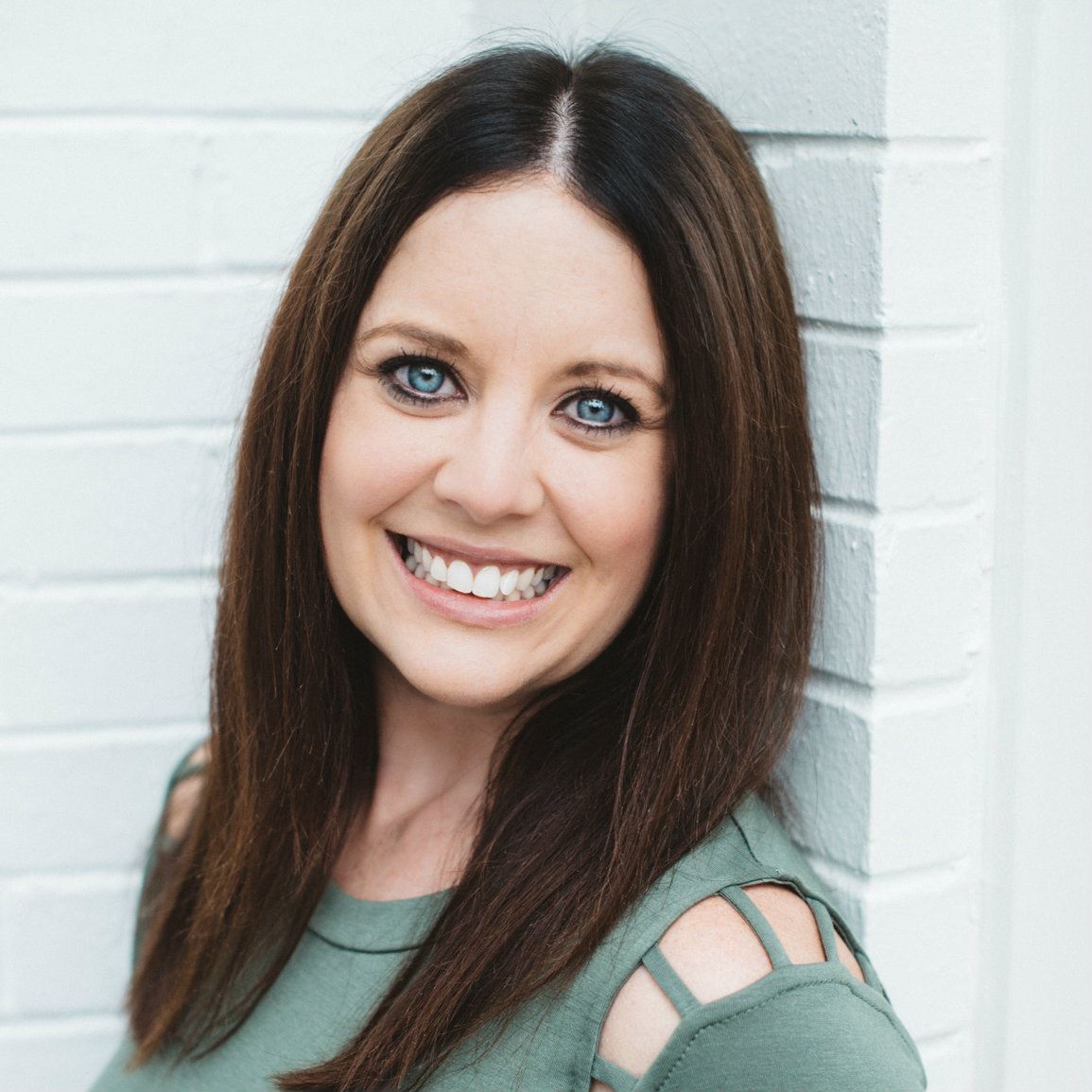 Betsy St. Amant Haddox is the author of over twenty romance novels and novellas. She resides in north Louisiana with her hubby, two daughters, an impressive stash of coffee mugs, and one furry Schnauzer-toddler. Betsy has a B.A. in Communications and a deep-rooted passion for seeing women restored to truth. When she's not composing her next book or trying to prove unicorns are real, Betsy can be found somewhere in the vicinity of an iced coffee. She is a regular contributor to iBelieve.com and offers author coaching and editorial services via Storyside LLC.
---
---