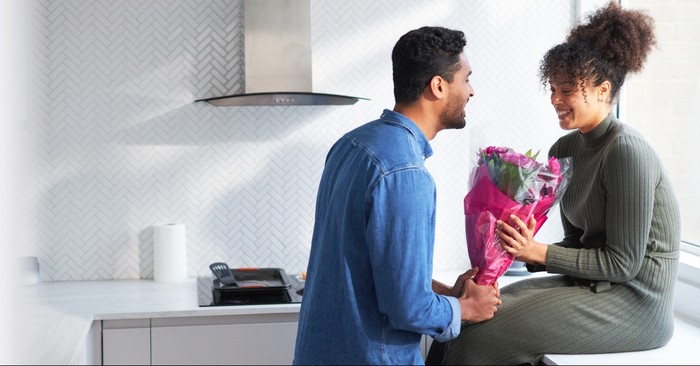 Showing you love someone doesn't have to be expensive or routine. Valentine's Day can be a great way to show each other love in a way that deepens the bond between you. With a little creativity, you can make your Valentine's Day extra special and spend a fun day or evening together.
Valentine's Day is the one day of the year when couples demonstrate love in tangible ways to their spouse or significant other. Whether you and your loved one have been together for just a few months or for many years, it is easy to run out of creative ideas to celebrate that special day. Some couples keep it simple, like going out to dinner or getting a box of chocolates or flowers. Other couples spare no expense and treat themselves to expensive excursions or experience new adventures. But with the rising cost of inflation, it might be easy to skip the day altogether to keep more money in your wallet. But showing you love someone doesn't have to be expensive or routine. Valentine's Day can be a great way to show each other love in a way that deepens the bond between you. With a little creativity, you can make your Valentine's Day extra special and spend a fun day or evening together. Here are six great Valentine's Day date night ideas:
1. A Walk in the Park
If you are looking for an inexpensive way to spend the day together, research and find a park where the two of you can walk hand in hand. Make a game of it and see if you can notice different sights and marvel at the different scenes you see at this new park. Some parks have rose gardens or gazebos where you can sit and enjoy the scenery. Sit in silence and listen to the birds chirp, the wind below, or other nature sounds. Or you can chat about your relationship and recall happy memories from your time together. However you choose to do it, walking in the park can be an easy and inexpensive way to show someone you care, enjoy a new place you've never been before, and marvel at God's creation like never before.
2. A Home Spa Day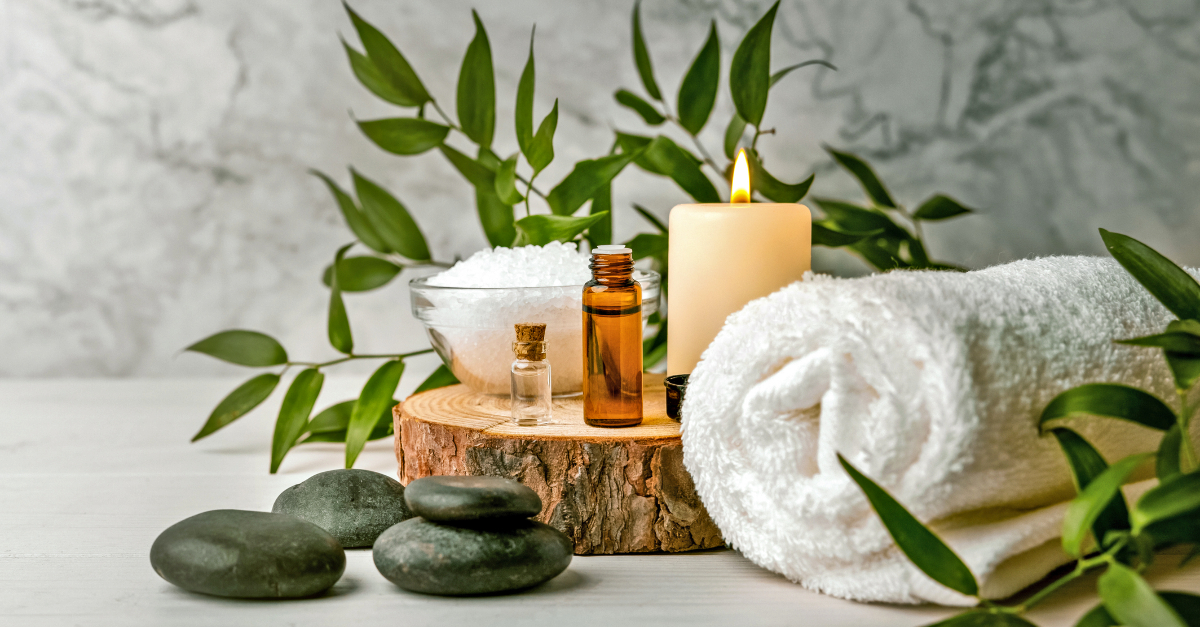 Photo credit: ©Getty/ronstik
If you enjoy relaxation but don't have the means this year, treat each other to a spa day at home. Set up different stations within the rooms of your apartment or home. Give each other a couple's massage or treat each other to homemade facials. Research and find recipes online for homemade mud masks or other facial masks that will cleanse the skin and relax the body. You can give each other manicures or pedicures as well. Many beauty stores offer these products at low or discounted prices. You can create great memories at home without busting your budget.
If you have the means, treat each other to a couple's massage at a spa or try float therapy. Some wellness centers have sensory deprivation tanks where you float in 200 pounds of magnesium-filled water. The magnesium is absorbed through the skin and is a great way to get an extra dose of an element your body needs. All lights and sounds are off, creating a silent, dark environment. Use the time in the tank to pray or listen for God's voice. It is a great environment to practice the spiritual disciplines of silence and solitude while giving your body the wellness it needs.
3. Dinner with Friends
Many couples choose to go out to dinner to celebrate their special day. While there's nothing wrong with this, it can become routine if you go to the same restaurant or choose the same activity as you have on other day nights. Make this one special and invite your friends to come along. Ask each friend couple to host a portion of a dinner. This can be similar to some progressive dinner churches do, except it involves your friends and other couples. One couple can host salad, one couple can host the entree, and one can finish with dessert and beverages. This can be a great way to keep costs down and enjoy a taste of your friends' cooking (or, if they don't like to cook, their favorite restaurant choices.) This also helps you get to know your friends better and understand their likes and preferences more.
4. Carriage Ride
Some towns offer carriage rides where couples can ride around the town in a carriage pulled by a horse. By participating in this, you as a couple can feel like royalty as you sit and view your city or town from a different perspective. These rides are short and can be incorporated in between other activities. However, this ride does require you to sign a waiver releasing the company of any liability in case of injury or harm due to the ride. Once you sign the waiver, climb aboard the carriage, sit back and enjoy the sights like never before! A ride like this can be a bit pricey, so consider if your budget allows this. But it will be a one once in a lifetime experience to be able to feel like a Prince or Princess riding in a carriage, even just for a few moments.
5. Classic Movie Night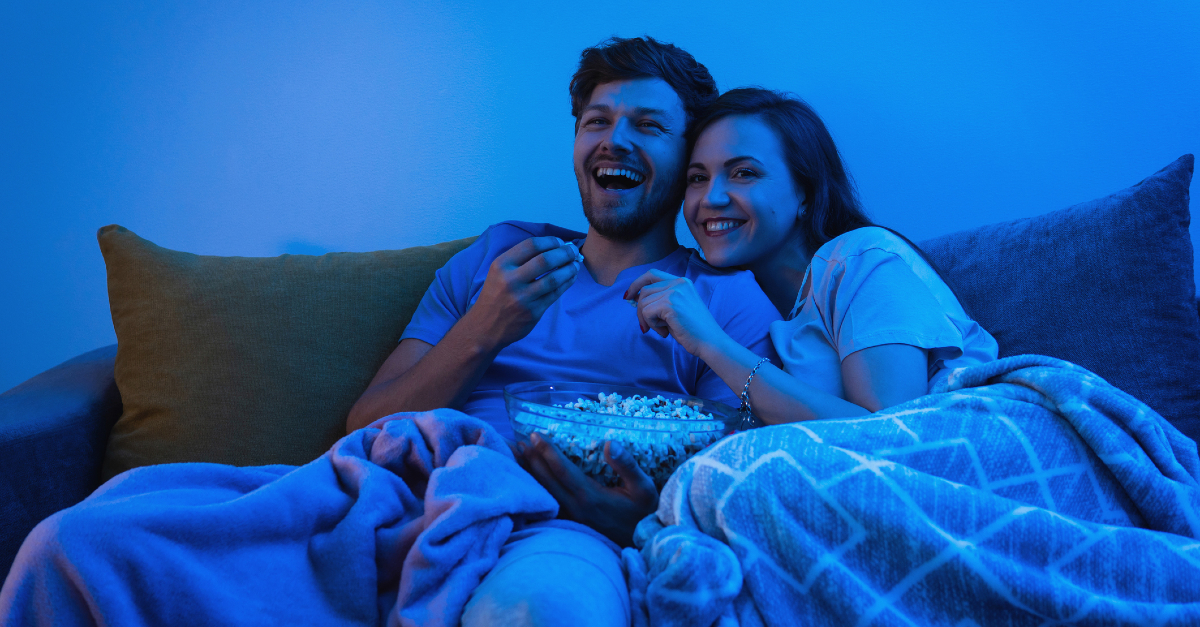 Photo credit: ©GettyImages/Jun
Some of the best romantic comedies are those from the beginning of this Millennium or even from decades ago. Do some research and some of the classic movies you and your significant other have never seen. Stay home, pop some popcorn and make your night a classic movie night. Or see if a smaller theater in your area broadcasts some of these films. If neither of these is an option, try a movie in a different genre you don't necessarily watch. You can try a foreign film together or an independent film. Be sure to check movie review sites to be sure the content is suitable for your comfort level. Discuss the content at the movie's end. Discuss what you liked and disliked about it and if it's a genre you would ever consider watching again. You may be surprised to discover a new entertainment genre that you and your significant other enjoy.
6. Fondue Night
While fondue might be new for some people, it's a great way to enjoy appetizers before a main meal or even make it the main meal. Experiment with different choices for dipping. You can make bread, use crackers or use different types of fruit. You can choose to use different types of cheeses or melt some chocolate: the choice is yours! You can even invite some friends, who can bring their favorites to dip. Purchase a board game you'd like to try, or get a box of conversation starters. Some companies create cards with questions on them of varying levels of intimacy. You can choose to ask your significant other these questions, or you can share the night with friends. Laugh at people's answers and make it fun. You may be surprised at some people's responses. It is a great way to get to know each other more deeply and have fun eating your favorite finger foods at the same time.
Valentine's Day is when you want to express love to the people you are closest with. But the price can be a barrier if a budget does not allow for an extensive experience. You can choose to make your memories at home using the suggestions above or brainstorm with your significant other regarding ways to make Valentine's Day special, creative, unique, and relatively inexpensive.
Photo Credit: ©iStock/Getty Images Plus/SouthWorks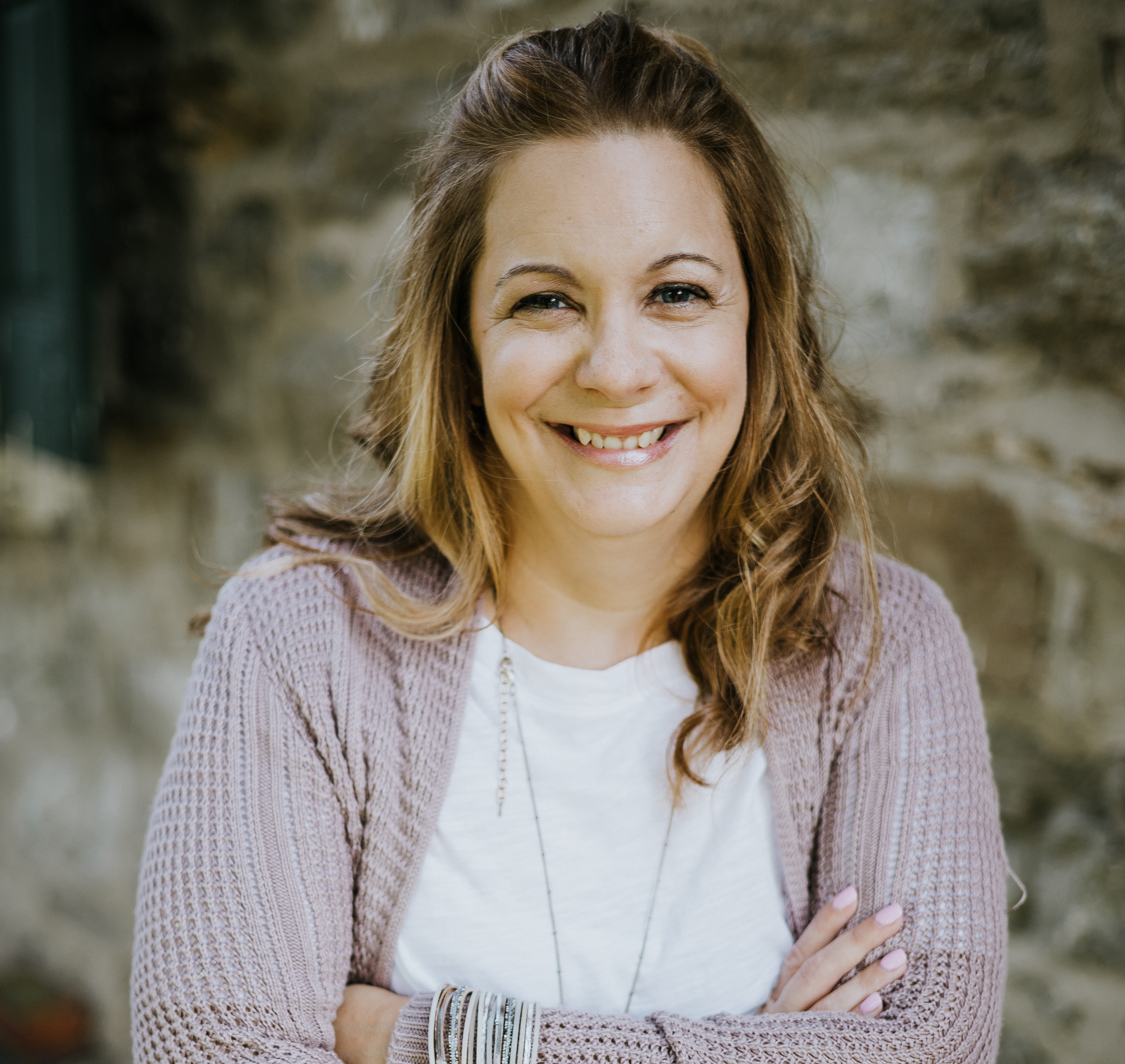 Michelle S. Lazurek is a multi-genre award-winning author, speaker, pastor's wife, and mother. She is a literary agent for Wordwise Media Services and a certified writing coach. Her new children's book Who God Wants Me to Be encourages girls to discover God's plan for their careers. When not working, she enjoys sipping a Starbucks latte, collecting 80s memorabilia, and spending time with her family and her crazy dog. For more info, please visit her website www.michellelazurek.com.
---
---