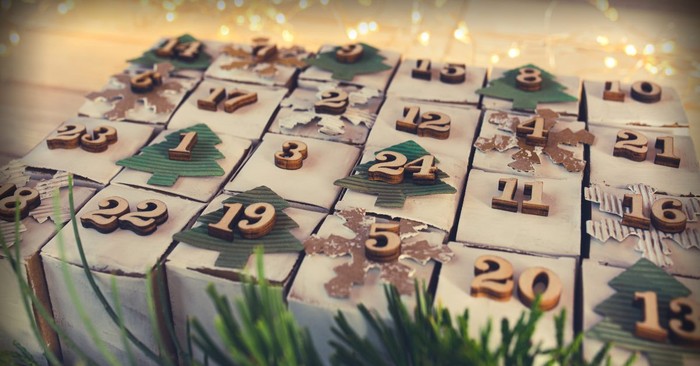 Plus
Today's commercialized world demands that Christmas be less holly and more hustle, less jolly and more juggling. But for the Christian, something in our heart stirs us to believe this is a season to slow down and find a deeper spiritual rhythm.
Whether you are new to practicing Advent or it's a religious tradition from childhood, we all long for an intimate way to celebrate Christ's coming. Today's commercialized world demands that Christmas be less holly and more hustle, less jolly and more juggling. But for the Christian, something in our heart stirs us to believe this is a season to slow down and find a deeper spiritual rhythm.
How is this possible in a world where we are surrounded by phones, computers, billboards, and televisions vying for our festive attention—reminding us to preorder the sugar-cured ham, nudging us to buy a gift for the coworker we barely know, convincing us if we don't send out Christmas cards the world will assume the family has something to hide, etc.?
The answer is simple but demanding: we commit to knowing over the noise. We make a deliberate choice to study God's Word, analyze the characters who welcomed His coming, and rediscover that silent nights were meant for us all. Peace on earth was never a fleeting promise; it was meant to endure, but it relies on us saying no to the noise and buzzing demands of bots and salesmen vying for that Christmas bonus.
I challenge you to be deliberate in choosing the knowing today. Don't put it off. Don't wait until you've scrounged for the last stocking stuffer. Let's commit to shunning the noise today. And if you need a tangible way to go all in, I encourage you to check out these four Christian influencers who offer intimate, fun, and time-manageable Advent celebrations:
1. Hannah Brencher
Hannah Brencher is a Christian author and speaker who got her start by writing love letters to strangers on the subways of New York City. Her raw, authentic love for strangers launched her international movement: The World Needs More Love Letter. Today, she uses this vulnerable, authentic way of words to touch the hearts of believers and non-believers.
Perhaps that's what I love about Hannah Brencher. She speaks God's truth in such an honest, vulnerable way that even the most challenging parts of the Gospel offer luster and hope to the nonbeliever. After reading all three of her best-selling books, I can attest that she has a heart for God that welcomes them to God's table just as they are. Her yearly Advent newsletter is no different.
She writes a new Advent study each year, which keeps me signing up for new content year after year. In newsletter form, you receive Advent emails that offer rich theological studies, nativity scene perspectives, and modern-time stories that allow you to feel like part of a millennia-old event. Her writing style is inviting, relatable, and challenging. She encourages you to find healthy rhythms and routines that set your heart in motion to pursue the Baby in a manger.
If you are the designated hostess for this year's Christmas sweater party or the small group Christmas cotillion and thinking, "There's no way I have time to add anything to my schedule," I encourage you to think again. Her advent readings are 2-3 minutes tops but leave you with deep thoughts to wrestle with, celebrate, and ponder all day long.
Ready to commit to a meaningful Advent study this year? Click here to sign up for Hannah Brencher's Advent study. While you're at it, follow her on Instagram for daily encouragement.
2. The Daily Grace Co.
Last year, I found myself in a Bible study rut. I didn't feel inspired to dig into any particular book of Scripture. No word studies or character dissections jumped out at me. Reading my Bible was quickly becoming something I had to do, settling for flipping the Bible open, seeing where the pages land, reading a few verses here or there, then calling it good.
So much for "studying," you know?
Through Instagram, I stumbled on The Daily Grace Co. This Christian influencer platform provides a variety of Bible studies for tackling specific books of the Bible, certain historical times of the Bible, certain fruits of the Spirit, and even the beauty and birth of hymns. For only twenty dollars, I took a gamble and ordered two of their devotionals: one on the study of old hymns (volume 1) and another on the book of Habakkuk.
I quickly rediscovered my passion for searching for peace and purpose in Scripture. Their daily readings, journal reflections, and fascinating historical and theological insights provide a 4D picture of the lives of early believers who did big, bold, beautiful things for the gospel. And let me say, their Advent offerings are no different.
The Daily Grace Co. has an Advent bundle that includes an Advent devotional book for him and her (great for couples' devotional time), Advent cards to tape on your bathroom or mail to friends, an Advent board book for the kiddos, a beautiful Advent ornament set inspired by the devotionals, and an Advent prayer journal. While you can buy each of these separately, I encourage you to take advantage of their 50% off sale and receive the entire bundle for only fifty-eight dollars. What a deal!
To stay connected with The Daily Grace Co., follow them on Instagram.
3. Lysa Terkeurst and Proverbs31 Ministries
Most of us know Lysa Terkeurst. Her books—Unspoken, It's Not Supposed to Be This Way, Forgiving What You Can't Forget, and Good Boundaries and Goodbyes—challenge readers to a deeper level of honesty and vulnerability with God. She offers transparency and full exposure to her struggles of being sexually abused as a child, facing the challenges of an unfaithful husband, and any hardship in between. Lysa's honesty makes her trustworthy, and readers can easily relate to her spiritual wrestles, the hard questions she has for God, and the hopeful solutions she finds amid the bleak, gray spaces of life.
In short, she's real. And in today's world masked with filters and engineered finesse, we're craving any sign or source of unwavering truth.
Lysa's ministry, Proverbs31 Ministries, offers a plethora of books and devotionals to spur on your intimacy with God. Still, this Christmas season, I challenge you to check out two Advent resources they provide:
This Advent study guide provides not only studies and reflections but daily prayer prompts you can implement into your prayer routine this holiday. Often, we are at a loss for words to pray, whether in seasons of weariness or delight and wonder, but the prayer prompts found in this Advent study are the perfect way to find fresh words of praise to offer to the King of Kings.
2. The Sweetest Story Ever Told Interactive Kit
If you're a fan of whipping up festive dishes, this is the Advent study for you! The kit comes with eight 5x7 cards that walk bakers through the five cookie cutters in the kit, which point to a different part of the Nativity story. The angel, star, tree, heart, and bell have a deep, spiritual story to tell while you gather the kiddos to bake delicious cookies for the Christmas season.
Extra perks? This kit includes several cookie recipes and twenty gift tags to share your sweet treats with family and friends!
Wanna stay updated on Lysa and her ministry? Follow along here.
4. Well-Watered Women Co.
Similar to The Daily Grace Co., Well-Watered Women Co. offers a variety of Christian resources for the woman looking to add richness to her daily walk with Christ. (And if you're a floral kind of gal, you'll love their aesthetic!)
This year, Well-Watered Women Co. launches a gorgeous Advent study titled Life & Light to All He Brings. It's a 5-week study that emphasizes the themes of light and life woven into the entire story of Christ's birth. It's a fresh, hopeful study to offer peace and grounding amid today's wild, friction-filled world.
Do you want to know what I love most about this Advent study? It takes you through January 1st, allowing you to meet the new year with a fresh, promise-filled perspective.
For more information on Well-Watered Women Co., check them out online.
Photo Credit: ©iStock/Getty Images Plus/Muenz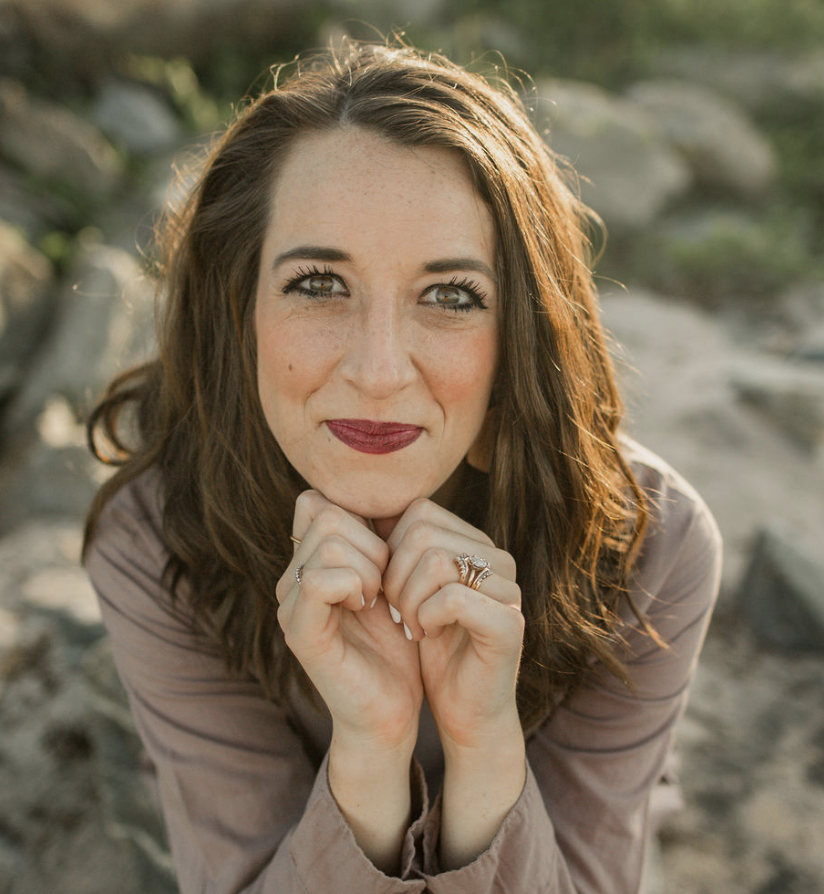 Peyton Garland is an author and coffee shop hopper who loves helping others find beauty from ashes despite OCD, burned bridges, and perfectionism. Follow her on Instagram @peytonmgarland and check out her latest book, Tired, Hungry, & Kinda Faithful, Where Exhaustion and Exile Meet God, to discover how your cup can overflow, even in dry seasons.
---
---