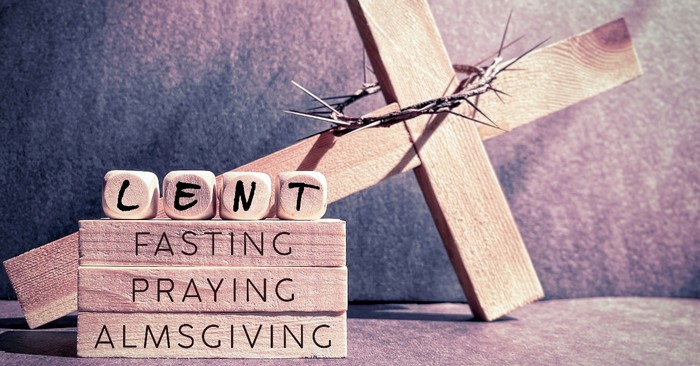 Lent gives us an opportunity to consider our spiritual lives and refocus on our Savior. These Lent Bible verses can be a part of that process, helping us meditate on the season's message.
Lent starts with Ash Wednesday and continues through Holy Saturday, giving us an opportunity to consider our spiritual lives. It may be a serious time with all the fasting and praying, but Lent can bring rich rewards as it helps us refocus on our Savior. These Lent Bible verses can be a part of that process, helping us meditate on the season's message.
Bible Passages to Read During Lent
These four passages are longer stories or sections that speak to Lent's themes: fasting, praying, and submitting oneself to spiritual disciplines that are hard but beneficial They are great to read or meditate on during morning devotions.
"I put on sackcloth and humbled myself with fasting. When my prayers returned to me unanswered, I went about mourning as though for my friend or brother. I bowed my head in grief as though weeping for my mother. But when I stumbled, they gathered in glee; assailants gathered against me without my knowledge. They slandered me without ceasing. Like the ungodly they maliciously mocked; they gnashed their teeth at me. How long, Lord, will you look on? Rescue me from their ravages, my precious life from these lions. I will give you thanks in the great assembly; among the throngs I will praise you. Do not let those gloat over me who are my enemies without cause; do not let those who hate me without reason maliciously wink the eye.They do not speak peaceably, but devise false accusations against those who live quietly in the land. They sneer at me and say, "Aha! Aha! With our own eyes we have seen it." LORD, you have seen this; do not be silent. Do not be far from me, Lord. Awake, and rise to my defense! Contend for me, my God and Lord. Vindicate me in your righteousness, LORD my God; do not let them gloat over me. Do not let them think, 'Aha, just what we wanted!' or say, 'We have swallowed him up.' May all who gloat over my distress be put to shame and confusion; may all who exalt themselves over me be clothed with shame and disgrace. May those who delight in my vindication shout for joy and gladness; may they always say, 'The LORD be exalted, who delights in the well-being of his servant.' My tongue will proclaim your righteousness, your praises all day long." Psalm 35:13-27
"Then Jesus was led by the Spirit into the wilderness to be tempted by the devil. After fasting forty days and forty nights, he was hungry. The tempter came to him and said, "If you are the Son of God, tell these stones to become bread.' Jesus answered, 'It is written: "Man shall not live on bread alone, but on every word that comes from the mouth of God."' Then the devil took him to the holy city and had him stand on the highest point of the temple. 'If you are the Son of God,' he said, 'throw yourself down. For it is written: "He will command his angels concerning you, and they will lift you up in their hands, so that you will not strike your foot against a stone."' Jesus answered him, 'It is also written: "Do not put the Lord your God to the test."' Again, the devil took him to a very high mountain and showed him all the kingdoms of the world and their splendor. 'All this I will give you,' he said, 'if you will bow down and worship me.' Jesus said to him, 'Away from me, Satan! For it is written: "Worship the Lord your God, and serve him only."' Then the devil left him, and angels came and attended him." Matthew 4:1-11
"When you fast, do not look somber as the hypocrites do, for they disfigure their faces to show others they are fasting. Truly I tell you, they have received their reward in full. But when you fast, put oil on your head and wash your face, so that it will not be obvious to others that you are fasting, but only to your Father, who is unseen; and your Father, who sees what is done in secret, will reward you." Matthew 6:16-18
"Everyone who competes in the games goes into strict training. They do it to get a crown that will not last, but we do it to get a crown that will last forever. Therefore I do not run like someone running aimlessly; I do not fight like a boxer beating the air. No, I strike a blow to my body and make it my slave so that after I have preached to others, I myself will not be disqualified for the prize." 1 Corinthians 9:25-27
Bible Verses to Read at Lent
These shorter Bible verses reference prayer, fasting, repentance, and God's coming deliverance—all valuable things to remember during Lent. They are shorter, which makes them ideal for memorizing or reading aloud.
"Have mercy on me, O God, according to your unfailing love; according to your great compassion blot out my transgressions. Wash away all my iniquity and cleanse me from my sin." Psalm 51:1-2
"Put to death, therefore, whatever belongs to your earthly nature: sexual immorality, impurity, lust, evil desires and greed, which is idolatry." Colossians 3:5
"Blessed is the one whose transgressions are forgiven, whose sins are covered. Blessed is the one whose sin the LORD does not count against them and in whose spirit is no deceit." Psalm 32:1-2
"'Even now,' declares the LORD, 'return to me with all your heart, with fasting and weeping and mourning.' Rend your heart and not your garments. Return to the LORD your God, for he is gracious and compassionate, slow to anger and abounding in love, and he relents from sending calamity." Joel 2:12-13
"But as for me, I watch in hope for the LORD, I wait for God my Savior; my God will hear me." Micah 7:7
"Be joyful in hope, patient in affliction, faithful in prayer." Romans 12:12
"Yes, my soul, find rest in God; my hope comes from him." Psalm 62:5
"Humble yourselves, therefore, under God's mighty hand, that he may lift you up in due time. Cast all your anxiety on him because he cares for you." 1 Peter 5:6-7
"We wait in hope for the LORD; he is our help and our shield. In him our hearts rejoice, for we trust in his holy name." Psalm 33:20-21
"But if a wicked person turns away from all the sins they have committed and keeps all my decrees and does what is just and right, that person will surely live; they will not die." Ezekiel 18:21
"Whoever dwells in the shelter of the Most High will rest in the shadow of the Almighty.I will say of the LORD, 'He is my refuge and my fortress, my God, in whom I trust.'" Psalm 91:1-2
"For where your treasure is, there your heart will be also." Matthew 6:21
"My ears had heard of you but now my eyes have seen you. Therefore I despise myself and repent in dust and ashes." Job 42:5-6
"Then the LORD called to the man clothed in linen who had the writing kit at his side and said to him, "Go throughout the city of Jerusalem and put a mark on the foreheads of those who grieve and lament over all the detestable things that are done in it." Ezekiel 9:3b-4
"Save me, O God, for the waters have come up to my neck." Psalm 69:1
"The Lord is good to those whose hope is in him, to the one who seeks him; it is good to wait quietly for the salvation of the LORD." Lamentations 3:25-26
"Wait for the LORD; be strong and take heart and wait for the LORD." Psalm 27:14
"So we fasted and petitioned our God about this, and he answered our prayer." Ezra 8:23
"Then you will call on me and come and pray to me, and I will listen to you." Jeremiah 29:12
"For the wages of sin is death, but the gift of God is eternal life in Christ Jesus our Lord." Romans 6:23
"Repent, then, and turn to God, so that your sins may be wiped out, that times of refreshing may come from the Lord." Acts 3:19
"Look to the LORD and his strength; seek his face always." 1 Chronicles 16:11
"This is the confidence we have in approaching God: that if we ask anything according to his will, he hears us." 1 John 5:14
"The LORD is close to the brokenhearted and saves those who are crushed in spirit." Psalm 34:18
"Praise be to the God and Father of our Lord Jesus Christ, the Father of compassion and the God of all comfort, who comforts us in all our troubles, so that we can comfort those in any trouble with the comfort we ourselves receive from God." 2 Corinthians 1:3-4
"'He will wipe every tear from their eyes. There will be no more death,' or mourning or crying or pain, for the old order of things has passed away." Revelation 21:4
Further Reading:
20 Powerful Lent Bible Verses to Use for Reflection and Renewal
50 Ash Wednesday Scriptures to Prepare Us for Lent
Powerful Lent Bible Verses - Scriptures to Encourage Your Lenten Fast
Photo Credit: ©iStock/Getty Images Plus/FREDERICA ABAN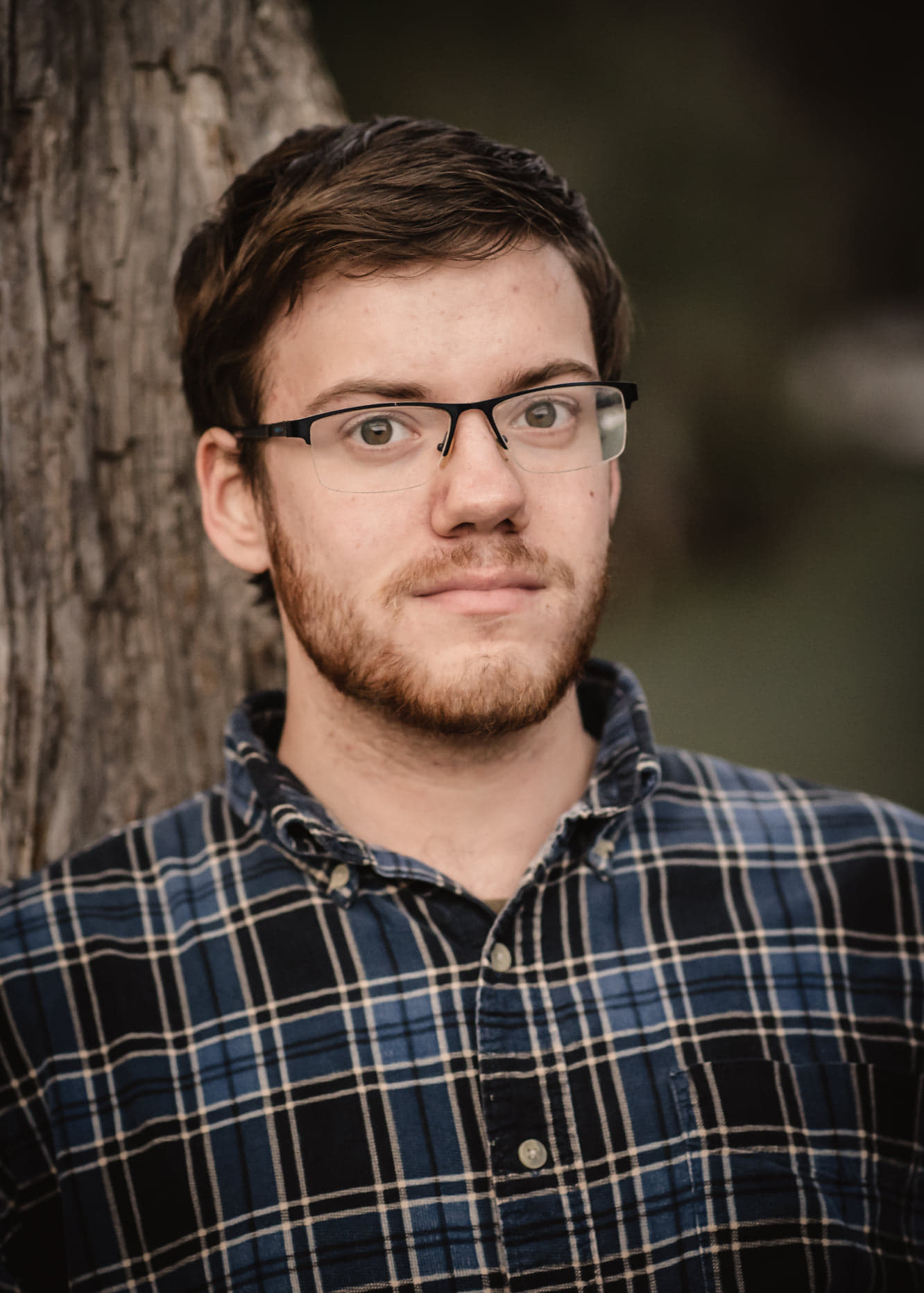 G. Connor Salter is a writer and editor, with a Bachelor of Science in Professional Writing from Taylor University. In 2020, he won First Prize for Best Feature Story in a regional contest by the Colorado Press Association Network. He has contributed over 1,000 articles to various publications, including interviews for Christian Communicator and book reviews for The Evangelical Church Library Association. Find out more about his work here.
---
Discover additional articles on the meaning of Holy Week and Easter on iBelieve.com. Learn more about the last days of Jesus Christ, from His triumphal entry into Jerusalem, His betrayal and crucifixion on the cross, to His glorious resurrection as prophecied in scripture. Rejoice in the Lord for He is risen!
A Prayer for Palm Sunday: Blessed is He!
8 Prayers to Pray Each Day of Holy Week
What Was the Last Supper and Why Do We Remember it Now?
An Easter Prayer for Sunday Morning
40+ Easter Bible Verses to Celebrate the Resurrection Story
At Easter, the Son of God took on the world's sin and defeated the devil, death, and the grave. How is it, then, that history's most glorious moment is surrounded by fearful fishermen, despised tax collectors, marginalized women, feeble politicians, and traitorous friends?
In The Characters of Easter, you'll become acquainted with the unlikely collection of ordinary people who witnessed the miracle of Christ's death and resurrection. This FREE podcast provides a fresh approach to the Lenten season and can be used as a devotional or study for both individuals and groups.
---
---