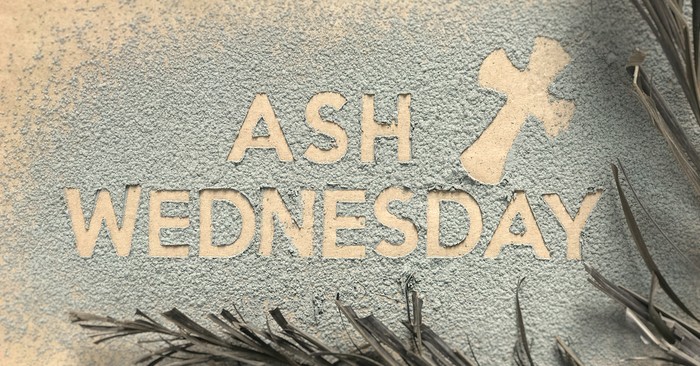 Ash Wednesday marks the first day of Lent and the countdown to Easter Sunday. The season brings particular Scriptures to mind, verses that help us meditate on the season's themes.
Use our Holy Week Prayer and Scripture Guide to lead you through the Lenten Season!
5 Scriptures about Ashes
On Ash Wednesday, many Christians put ashes on their foreheads as a sign of repentance. It also helps us remember our mortality and where we came from.
"Then the Lord God formed a man from the dust of the ground and breathed into his nostrils the breath of life, and the man became a living being." Genesis 2:7
"For he knows how we are formed, he remembers that we are dust." Psalm 103:14
"By the sweat of your brow you will eat your food until you return to the ground, since from it you were taken; for dust you are and to dust you will return." Genesis 3:19
"All go to the same place; all come from dust, and to dust all return." Ecclesiastes 3:20
"Now the glory of the God of Israel went up from above the cherubim, where it had been, and moved to the threshold of the temple. Then the LORD called to the man clothed in linen who had the writing kit at his side and said to him, 'Go throughout the city of Jerusalem and put a mark on the foreheads of those who grieve and lament over all the detestable things that are done in it.'" Ezekiel 9:3-4
5 Scriptures about Sin
Ash Wednesday is not only about remembering our mortality. It is also about remembering we are sinful human beings, unable to save ourselves. It was because of our condition that Jesus had to save us.
"For all have sinned and fall short of the glory of God." Romans 3:23
"If we claim to be without sin, we deceive ourselves and the truth is not in us. If we confess our sins, he is faithful and just and will forgive us our sins and purify us from all unrighteousness. If we claim we have not sinned, we make him out to be a liar and his word is not in us." 1 John 1:8-10
"Put to death, therefore, whatever belongs to your earthly nature: sexual immorality, impurity, lust, evil desires and greed, which is idolatry. 6 Because of these, the wrath of God is coming." Colossians 3:5-6
"For the wages of sin is death, but the gift of God is eternal life in Christ Jesus our Lord." Romans 6:23
"The acts of the flesh are obvious: sexual immorality, impurity and debauchery; idolatry and witchcraft; hatred, discord, jealousy, fits of rage, selfish ambition, dissensions, factions and envy; drunkenness, orgies, and the like. I warn you, as I did before, that those who live like this will not inherit the kingdom of God." Galatians 5:19-21
5 Scriptures about Repentance
Ash Wednesday begins the season of Lent with an emphasis on repenting from our sins. In the days leading up to Jesus' crucifixion, we repent of the sins that Jesus died to wipe away.
"Repent, then, and turn to God, so that your sins may be wiped out, that times of refreshing may come from the Lord." Acts 3:19
"Come near to God and he will come near to you. Wash your hands, you sinners, and purify your hearts, you double-minded." James 4:8
"In the past God overlooked such ignorance, but now he commands all people everywhere to repent." Acts 17:30
"Produce fruit in keeping with repentance." Matthew 3:8
"Those whom I love I rebuke and discipline. So be earnest and repent." Revelation 3:19
5 Scriptures about Confession
Whether we belong to denominations that encourage us to confess sins to a priest or directly confess our sins to God and to whomever we have offended, we remember that the Bible emphasizes confession. We are to not only repent of our sins but also confess them.
"Therefore confess your sins to each other and pray for each other so that you may be healed. The prayer of a righteous person is powerful and effective." James 5:16
"If we confess our sins, he is faithful and just and will forgive us our sins and purify us from all unrighteousness." 1 John 1:9
"Whoever conceals their sins does not prosper, but the one who confesses and renounces them finds mercy." Proverbs 28:13
"Then I acknowledged my sin to you and did not cover up my iniquity. I said, 'I will confess my transgressions to the LORD.' And you forgave the guilt of my sin." Psalm 32:5
"When anyone becomes aware that they are guilty in any of these matters, they must confess in what way they have sinned." Leviticus 5:5
5 Scriptures about Forgiveness
As we repent of our sins and wisely decide if it's the right time to confess those sins to people we have offended, there are also opportunities for forgiveness.
"Bear with each other and forgive one another if any of you has a grievance against someone. Forgive as the Lord forgave you." Colossians 3:13
"Do not judge, and you will not be judged. Do not condemn, and you will not be condemned. Forgive, and you will be forgiven." Luke 6:37
"Get rid of all bitterness, rage and anger, brawling and slander, along with every form of malice. Be kind and compassionate to one another, forgiving each other, just as in Christ God forgave you." Ephesians 4:31-32
"For if you forgive other people when they sin against you, your heavenly Father will also forgive you." Matthew 6:14
"Then Peter came to Jesus and asked, 'Lord, how many times shall I forgive my brother or sister who sins against me? Up to seven times?' Jesus answered, 'I tell you, not seven times, but seventy-seven times.'" Matthew 18:21-22
5 Scriptures about Prayer
Because Ash Wednesday is a time for introspection and fasting, it is also a time where we pray more. As we pray, we become closer to God.
"So I turned to the Lord God and pleaded with him in prayer and petition, in fasting, and in sackcloth and ashes." Daniel 9:3
"This is the confidence we have in approaching God: that if we ask anything according to his will, he hears us." 1 John 5:14
"Look to the LORD and his strength; seek his face always." 1 Chronicles 16:11
"I pray that the eyes of your heart may be enlightened in order that you may know the hope to which he has called you, the riches of his glorious inheritance in his holy people." Ecclesiastes 1:18
"Then you will call on me and come and pray to me, and I will listen to you." Jeremiah 29:12
5 Scriptures about Fasting
Traditionally, people fast from food during the Lent season, but fasting is more fundamental. In fasting, we give up something and focus that time on prayer (for strength, for confession, any number of reasons). The Bible reminds us that we should not be arrogant about our fasting, but it is a good activity that we should practice.
"And when you fast, do not look gloomy like the hypocrites, for they disfigure their faces that their fasting may be seen by others. Truly, I say to you, they have received their reward. But when you fast, anoint your head and wash your face, that your fasting may not be seen by others but by your Father who is in secret. And your Father who sees in secret will reward you." Matthew 6:16-18
"Is this the kind of fast I have chosen, only a day for people to humble themselves? Is it only for bowing one's head like a reed and for lying in sackcloth and ashes? Is that what you call a fast, a day acceptable to the Lord?" Isaiah 58:5
"Even now," declares the Lord, "return to me with all your heart, with fasting and weeping and mourning." Joel 2:12
"Jesus, full of the Holy Spirit, left the Jordan and was led by the Spirit into the wilderness, where for forty days he was tempted by the devil. He ate nothing during those days, and at the end of them he was hungry. The devil said to him, 'If you are the Son of God, tell this stone to become bread.' Jesus answered, 'It is written: "Man shall not live on bread alone."'" Luke 4:1-4
"So we fasted and petitioned our God about this, and he answered our prayer." Ezra 8:23
5 Scriptures about Mourning
An inevitable part of Ash Wednesday is mourning our sinful condition as we consider our sins and repent. The Bible affirms that while we need to avoid despair (Psalm 27:14), we should mourn humanity's tragic condition and the sins we experience.
"Blessed are those who mourn, for they will be comforted." Matthew 5:4
"The LORD is close to the brokenhearted and saves those who are crushed in spirit." Psalm 34:18
"Praise be to the God and Father of our Lord Jesus Christ, the Father of compassion and the God of all comfort, who comforts us in all our troubles, so that we can comfort those in any trouble with the comfort we ourselves receive from God." 2 Corinthians 1:3-4
"Jesus wept." John 11:35
"'He will wipe every tear from their eyes. There will be no more death or mourning or crying or pain, for the old order of things has passed away." Revelation 21:4
5 Scriptures about Community
While Ash Wednesday emphasizes spiritual activities that are very inward and individual (repentance, fasting, etc.), it is a holiday that Christians observe together.
"I appeal to you, brothers and sisters, in the name of our Lord Jesus Christ, that all of you agree with one another in what you say and that there be no divisions among you, but that you be perfectly united in mind and thought." 1 Corinthians 1:10
"And we urge you, brothers and sisters, warn those who are idle and disruptive, encourage the disheartened, help the weak, be patient with everyone." 1 Thessalonians 5:14
"Carry each other's burdens, and in this way you will fulfill the law of Christ." Galatians 6:2
"As iron sharpens iron, so one person sharpens another." Proverbs 27:17
"For where two or three gather in my name, there am I with them." Matthew 18:20
5 Scriptures about Celebration
Ash Wednesday is a somber time, but it is a somber time leading up to celebrating Jesus' gift of salvation.
"Rejoice with those who rejoice; mourn with those who mourn." Romans 12:15
"A time to weep and a time to laugh, a time to mourn and a time to dance." Ecclesiastes 3:4
"Rejoice in the Lord always. I will say it again: Rejoice!" Philippians 4:4
"So whether you eat or drink or whatever you do, do it all for the glory of God." 1 Corinthians 10:31
"I tell you that in the same way there will be more rejoicing in heaven over one sinner who repents than over ninety-nine righteous persons who do not need to repent." Luke 15:7
Photo Credit: ©GettyImages/Coompia77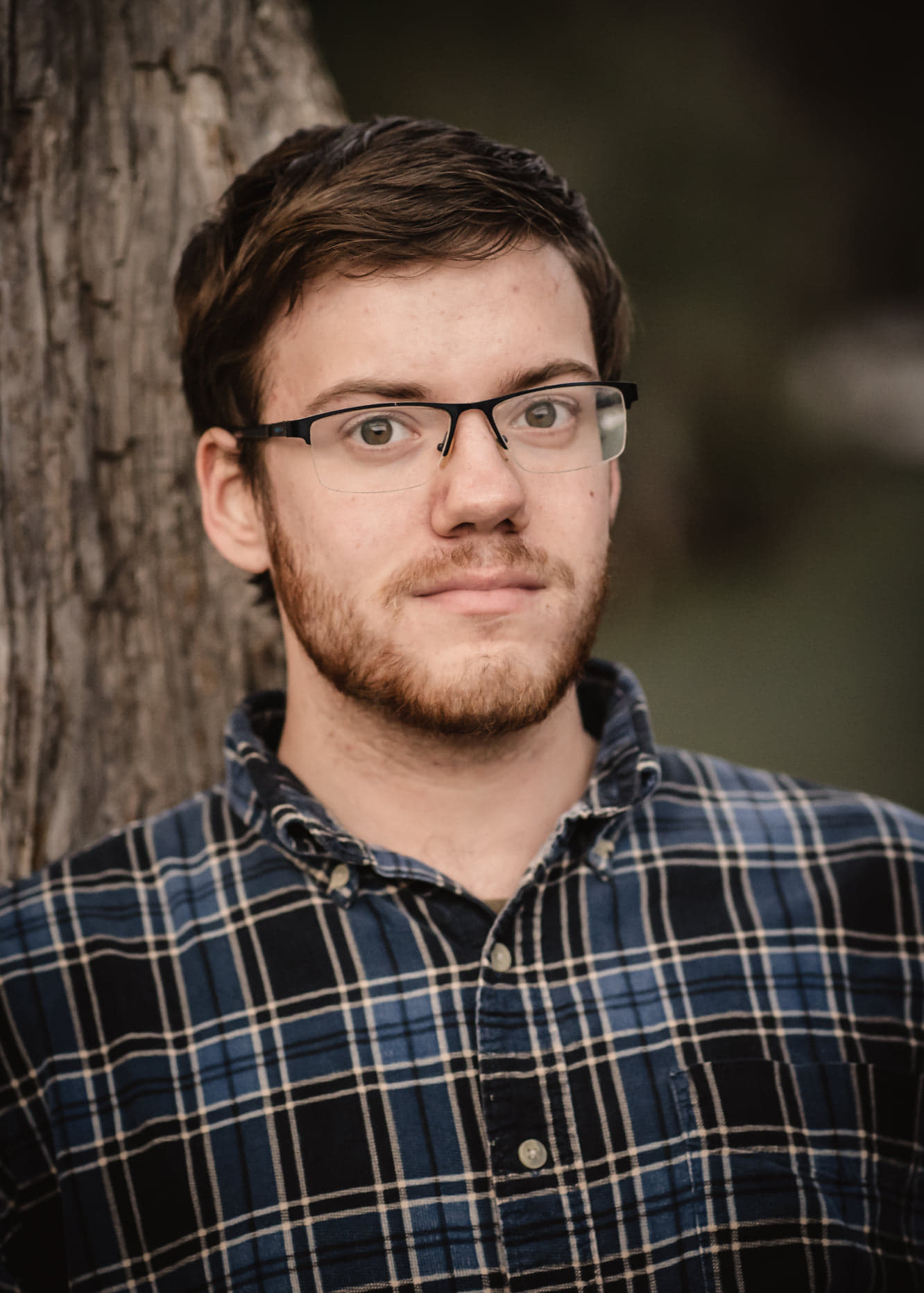 G. Connor Salter is a writer and editor, with a Bachelor of Science in Professional Writing from Taylor University. In 2020, he won First Prize for Best Feature Story in a regional contest by the Colorado Press Association Network. He has contributed over 1,200 articles to various publications, including interviews for Christian Communicator and book reviews for The Evangelical Church Library Association. Find out more about his work here.
---
Discover additional articles on the meaning of Holy Week and Easter on iBelieve.com. Learn more about the last days of Jesus Christ, from His triumphal entry into Jerusalem, His betrayal and crucifixion on the cross, to His glorious resurrection as prophecied in scripture. Rejoice in the Lord for He is risen!
A Prayer for Palm Sunday: Blessed is He!
8 Prayers to Pray Each Day of Holy Week
What Was the Last Supper and Why Do We Remember it Now?
An Easter Prayer for Sunday Morning
40+ Easter Bible Verses to Celebrate the Resurrection Story
The views and opinions expressed in this podcast are those of the speakers and do not necessarily reflect the views or positions of Salem Web Network and Salem Media Group.
Related video:
Christ's resurrection is extremely powerful. Through Jesus' resurrection, we are taught many powerful lessons. While in actuality, one could write an entire book on lessons from Christ's resurrection, today we will discuss four of the most powerful lessons from Jesus' resurrection. If you want to learn more about the resurrection and its power, this article is for you: 4 Powerful Lessons from Christ's Resurrection
Stock Footage & Music Soundstripe.com, Getty Images
---
---