10 Actually Meaningful Gifts to Give This Year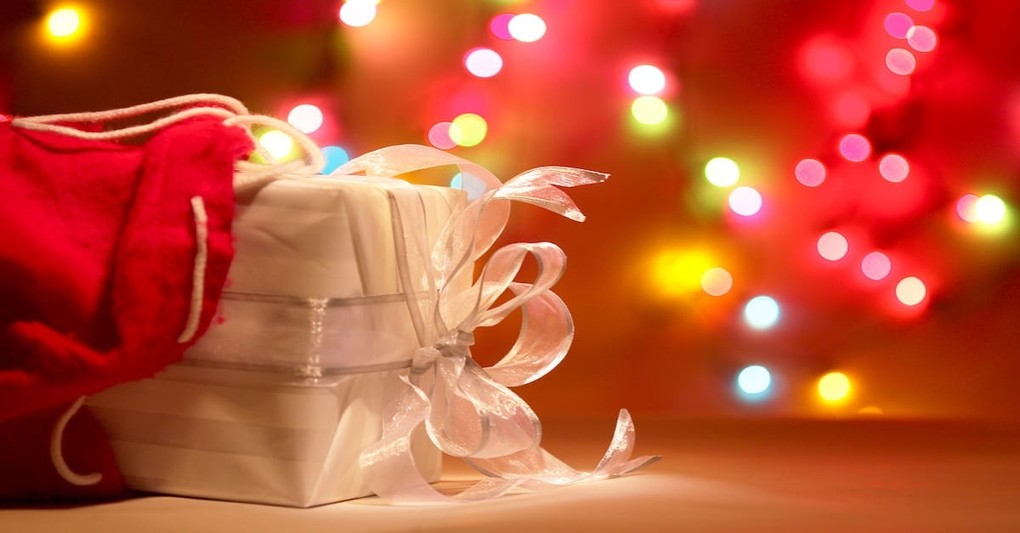 By Charlotte Van Werven, Writer for Jesus' Economy
Christmas is nearly here, and now is the time to wrap up that last minute Christmas shopping. Sometimes we wait so long to figure out which gifts we'll give because it can be difficult to find something that is both useful and sincere. Add consumerism to the mix, and Christmas is even more confusing—with retail commercials throwing us messages of what our family and friends supposedly need to make them truly happy.
But Christmas isn't about stuff; it's about Jesus. And the reason we give gifts at Christmas is because we remember the precious gift we were given. So this Christmas, don't give gifts out of necessity, but give gifts because you're grateful for the people in your life and you want to bless them with something special.
Here are ten heartfelt and practical gifts you can give your family and friends this Christmas.
Photo courtesy: ©Thinkstock
1. Shop Fair Trade Instead of the Dollar Section

Slide 1 of 10

Did you know that many major retail chains do not pay fair wages to the people who make their products? These workers are forced into systems of poverty in which their families have little chance of improvement. But there's an alternative.

If a product is fair trade, that means it was created ethically, and the people who worked on any step of the process were paid fairly for their work. When people are paid fairly, they can more easily provide for their families, and everyone has a chance at a better future. Shopping fair trade is a great way to fight poverty.

I volunteer for the organization Jesus' Economy, which has changed my perspective on what I buy and how I give. The JesusEconomy.org Fair Trade Shop features hundreds of beautiful and practical fair trade products from scarves and belts to tote bags and wallets to Christmas ornaments and other holiday decorations. Jesus' Economy, a fair trade organization, plants churches and creates jobs in the developing world, in an effort to end global poverty and bring hope to the world. This Christmas, refuse to settle for less, and be responsible with where you buy your gifts.

Photo courtesy: Jesus Economy

2. Get an Actual Print for Your Real Life BFF

Slide 2 of 10

Everything is digital nowadays, but that doesn't mean people don't appreciate having a few old school prints to keep their memories close by. For your best friend you could frame your favorite photo of the two of you, and even write a nice note on the back. For your mom, you could put together a little scrapbook or photo album of you and your siblings throughout the years.

This is a gift with thought that will really move someone.

Photo courtesy: ©Unsplash

3. Buy Coffee with Dignity

Slide 3 of 10

Who doesn't like coffee? Well, some people don't … But you probably have a parent, aunt, or friend who would love a bag of coffee beans for Christmas. You can find direct trade coffee at many coffee shops, and this coffee is not only delicious, but is also ethical—it honors farmers and the environment.

If you're looking for something great to pair with that coffee, consider a fair trade product from Guatemala or Rwanda.

Photo courtesy: ©Unsplash

4. Don't Be Afraid to Get Thrifty

Slide 4 of 10

If you don't have much money to spend this holiday season and you want to get something economical but ethically aware, consider browsing your local thrift and vintage shops. You can find plenty of useful or quirky knick knacks, all at a decent price. Some of them can even be spruced up to look modern or be personalized with a little DIY effort.

Thrifted items also have character and a story. Thrift shops help reduce waste, benefit the environment, and adds something unique to Christmas.

Photo courtesy: ©Unsplash

5. You Can Donate in Someone's Honor

Slide 5 of 10

6. Give the Ever-Practical, Always Useful Item

Slide 6 of 10

Consider giving a t-shirt! Dads can be really hard to shop for, but I've never known a dad who doesn't wear t-shirts. T-shirts are a practical and fun gift—and you can be more creative than you think! You can find a shirt with a funny saying, a shirt with a nice design, or even find a shirt sold by an organization your dad supports. You can also buy a solid tee and look for ways to jazz it up yourself whether it's with fabric markers or a printout and bleach spray.

Look for a t-shirt that's also environmentally friendly and fairly traded, and make an all-around solid purchase. For example, Jesus' Economy makes their shirts in Kampala, Uganda, creating jobs for impoverished people in the process.

Photo courtesy: Jesus Economy

7. Sometimes the Thought Really Does Count

Slide 7 of 10

Handmade gifts can often be the most special ones. You can knit a scarf, draw a picture, paint a plate, or even make a batch of cookies (because really, who doesn't like gifts that are delicious and can be eaten?).

But maybe you want to give someone something handmade, but just don't have the talent (don't worry, not everyone is crafty); or maybe you just don't have the time (we're all busy people). Consider getting hand-painted or hand-crafted greeting cards or handwoven baskets. You can also look to your friends who might run a small business making things and give them a little extra boost this Christmas.

Photo courtesy: ©Unsplash

8. Give a Journal that Says Something

Slide 8 of 10

Most people take notes or journal every single day. If they don't have a sticky note in front of them, they might write on a napkin or even on their hand. So why not give a journal this Christmas? Find a journal that fits the personality of whoever you're giving it to, or even buy a plain one and personalize it just for them.

One of my favorite journals is one my cousins gave me for Christmas a few years ago. They put a few pictures of us in the front cover and even wrote a little note to me. When I use that journal, I am reminded to pray for them and thank God for the gift of family.

Photo courtesy: Jesus Economy

9. Go Unique with Upcycled Jewelry

Slide 9 of 10

A lot of high-end jewelry is made with gems that were mined by people who don't get paid a fair wage. Why not think about fair trade jewelry that uses recycled elements and ensures that everyone is paid fairly? I'm not talking about expensive jewelry here; lots of fair trade jewelry is actually really economical.

For example, you could buy your mom, sister, or spouse a beautiful fair trade necklace or set of earrings handmade by artisans, using recycled material. It will be more special and will leave a better impact on the world. It will create jobs and be good for the environment.

Photo courtesy: Jesus Economy

10. A Gift Card that Is More than a Gift Card

Slide 10 of 10

Giving someone a gift card can feel like taking the easy way out, but sometimes it can be just what that person needs or wants. Gift cards are particularly helpful to college students and other people who don't have extra cash. Gift cards allow someone to save the money for later, for when they need to buy something and wouldn't otherwise be able to afford it. In this regard, gift cards to stores that sell regular products and groceries can be a great gift.

You can also give a gift card that supports a cause. For example, a JesusEconomy.org gift card can be applied to anything in the fair trade shop or it can be used to donate to a cause. The recipient can choose a fair trade product they love or apply it toward a fund they're passionate about, such as clean water, church planting, or empowering women.

Whatever you do this season in terms of gift giving, think ethical and think sustainable. Bless someone and better our world in the process. And remember, you don't have to spend much to do something that is really meaningful.

Charlotte Van Werven writes and volunteers for Jesus' Economy, an innovative non-profit creating jobs and churches in the developing world. At JesusEconomy.org, people can shop fair trade and give directly to a cause they're passionate about, such as bringing the gospel to unreached people groups, providing clean water, or empowering women.

Photo courtesy: ©Unsplash