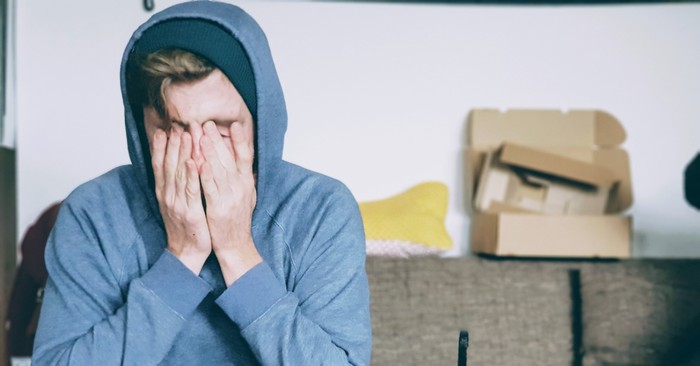 Emotions are running high for ALL of us as we adjust to being quarantined. Here are some encouraging words and tips for how to navigate this time with grace.
Cooped up, confined, irritable, and on edge…all appropriate descriptions of the emotions encompassing families at such a time as this. And you know what? It's okay. This stay-at-home season is requiring more grace than ever before. As moms and dads are suddenly carrying the responsibility of educating their kids at home, and as kids are out of their routines and out of touch with their friends, we need a whole lotta grace for one another.
Now is the time to remember the words of Ephesians 4:2-3. "Be completely humble and gentle; be patient, bearing with one another in love. Make every effort to keep the unity of the Spirit through the bond of peace."
And as we try our best to practice being humble, gentle, patient, and forbearing, we also need to realize that there are going to be good days and bad days during this season of quarantine. From youngest to oldest, family members need to be given permission to feel all the feels, talk about their emotions, and ultimately find grace from those they love.
If your family is going through a few serious adjustments right now, here are 7 reasons why everyone is emotionally on edge, and why that's okay.
1. Routines Are Upended
Because our routines have suddenly been upended without warning, families are finding themselves in a state of flux. And when life isn't stabilized by healthy routines, people get edgy.
According to this post, "Routines help family members know who should do what, when, and how often."
Unfortunately, it doesn't look like we'll be able to go back to our normal routines for quite some time. Therefore, it's important to establish new, temporary ones. First, commit your new schedule—or lack thereof—to the Lord. Your unique circumstances are no surprise to Him. Ask Him to help your family navigate this season well.
Then consider these tips for implementing a quarantine routine that every family member can follow:
Set your alarm. Even if you allow the family to sleep in a bit later than usual, set an alarm and try to keep some semblance of your morning routine. This will help maintain a sense of order and regularity within the family unit and hopefully take some of the emotional edge off.
Start with a healthy breakfast. Surprisingly, the grocery store shelves aren't lacking in sugary breakfast treats such as pop tarts and donuts. However, allowing kids to start their day with a non-nutritional breakfast is a good way to promote irritability and a lack of motivation later in the day.
Find a few quick and easy breakfast options that will give everyone in the family the best start to their day.
Implement a work-first habit. Enforce a work-first habit that includes homework, chores, and outdoor projects. Then, once the work is done, families can enjoy other activities without leaving the important things undone. Parents will be a lot less edgy when they feel a sense of accomplishment each day.
Institute a quiet time. After all the work is done, and kids are played out, require some personal downtime where everyone finds a quiet spot to read, nap, or work on creative projects. This regular quiet time will become a lifesaver for many worn-out moms and dads who feel on edge.
Insist on outdoor activities. While it is super tempting to allow lots of extra T.V. and media time during this quarantine, encourage the family to spend time outside. Get out the bikes, skateboards, and scooters. Plant a garden, set up a badminton net, and find plenty of activities to do outside.
Maintain bedtime routines. If everyone is in the habit of staying up past their bedtime, there is bound to be some edginess that goes around. Try to maintain bedtime routines, including Bible devotions, teeth brushing, prayers, and lights out.
At the end of the day, everyone is adjusting to new routines and expectations. It's okay to feel on edge and frustrated at the new normal. Try to support each other, take time for personal space, and ultimately establish a working routine for the whole family.
2. Social Contact Is Restricted
Coffee dates with friends, playground fun, and almost all social contact has been heavily restricted.
This can be terribly difficult, even for the most introverted person in the family. Feeling emotionally on edge due to a lack of social contact is to be expected. That's why we need to make the most of our time with each other and fill in some gaps.
Here are a few interactive ideas to help ease social distancing:
Start a new family tradition. This can be as simple as playing a round of Uno to see who does the dinner dishes, to something more elaborate such as implementing an hour of worship before bed. Meaningful connection, that everyone enjoys, will help take the edge off of kids and parents alike.
Enjoy lots of FaceTime. Ramp up the amount of FaceTime or Zoom meetings with friends and family. With everyone at home, it's easier to schedule regular get-togethers online. Nothing takes the edge off quicker than seeing the face of a loved one smiling back at you!
Settle sibling squabbles. Siblings who aren't used to being around each other all the time are going to find themselves especially edgy during this time of quarantine. Help your kids get along better by respecting personal space, giving them creative outlets, and insisting on kindness as much as possible.
This article suggests, "Every night at dinner, have each person find at least one specific thing to "appreciate" about each other person."
Keep in mind that we were created to live in community. It's perfectly normal to feel disconcerted about social distancing. Be extra thankful through this quarantine for the family members you do have around you. After all, you are in this together!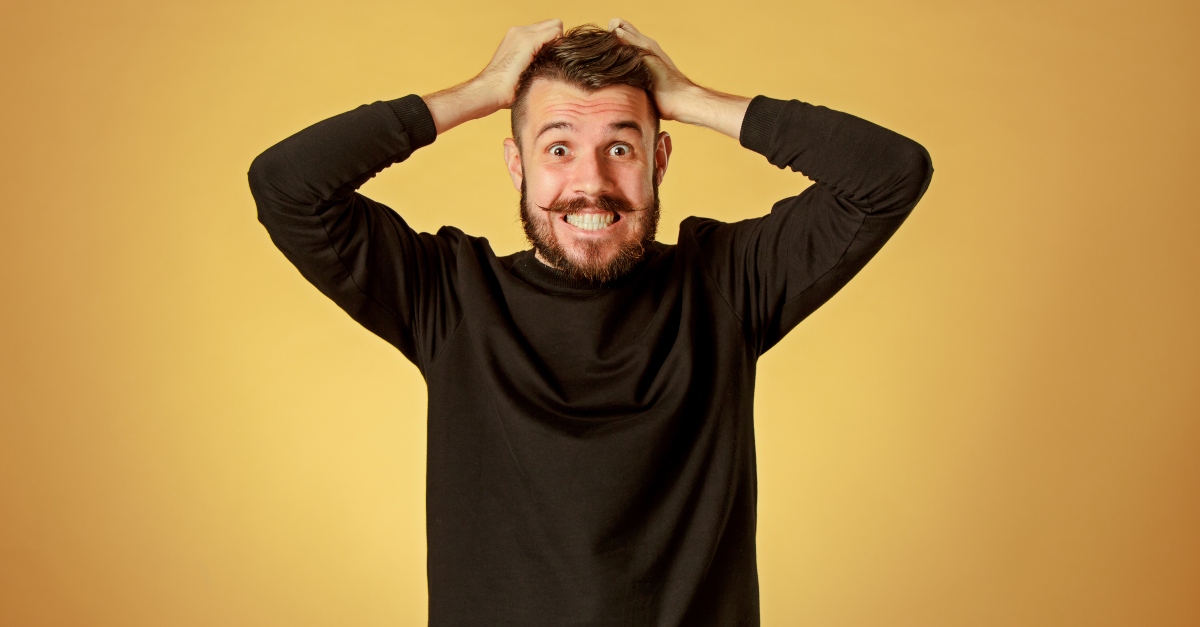 Photo Credit: ©Getty Images/master1305
3. Financial Security Is Threatened.
Whenever financial security is threatened, tensions are bound to rise. After all, the bills need to get paid! Unfortunately, financial stress can easily be passed onto kids without parents even realizing it. But instead of avoiding the subject, or trying to shield your children from reality, it would be better to have an open and honest conversation about money.
Here is a helpful article on how to be honest with your children about your financial situation. In it, the writer shares this advice: "Let your child know the facts that they are old enough to understand. For example, say, 'I am not going to work right now, so we will have less money. Because of this, some changes will have to be made.'
Glossing over or not addressing changes in your family's life or lifestyle is confusing. Instead, share what you can and reassure your child that you are doing everything in your power to make sure they are okay."
Last, but certainly not least, seek God for financial peace. Rely on Him to be your Jehovah-Jireh in the midst of this financial instability. He will not only comfort you, He will lead you in the way you should go. He's got this. He's got you.
4. Roles Have Changed
Parents who used to head to the workplace every morning are now working from home. Kids who used to be in school for seven hours a day are now doing school at the kitchen table. Roles have changed during this quarantine and it has everyone on edge.
Have a family meeting about the different roles everyone is required to implement. Be honest about the change in responsibilities that make you feel frustrated. Then, pray together as a family asking God to help you settle into your new roles for this season.
Pray for grace and peace, patience and kindness. Most of all, ask the Lord to help you be gracious towards one another as each of you adjust to the unfamiliar.
5. Plans Are Canceled
Not only have sport's events and concerts been canceled, weddings and family vacations have been postponed. These are disappointing times for everyone!
Soften the edge of disappointment by encouraging one another that "this too shall pass." Try to see this unprecedented time as a season to refocus and recenter. Instead of dwelling on what should have been, talk about the plans you'll make once the quarantine is over.
Mostly, allow family members to work through their disappointment honestly and openly. Now is not the time to stuff emotions down or make people feel guilty for being on edge. Instead, it's a time to thank God in all circumstances and support one another through legitimate feelings of disappointment.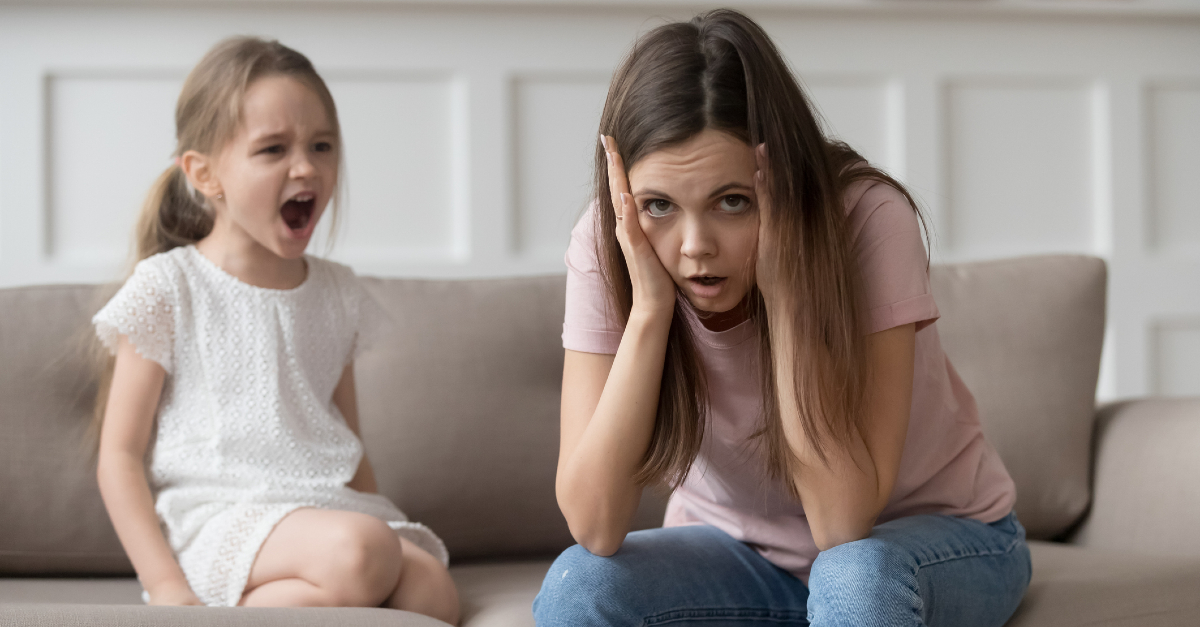 Photo Credit: ©GettyImages/fizkes
6. Anxieties Are High
Everyone is handling this time of quarantine in their own way. Some feel numb to the situation, while others are experiencing bouts of fear and anxiety. For family members who are on edge, keep in mind that it's a normal reaction to the uncertainty around them.
One of the best ways to handle heightened anxieties is to incorporate more prayer and comforting Scriptures into your day. Play uplifting worship music, start a prayer journal, post Scriptures around the house, and listen to Christian podcasts.
God is with you in the midst of your fears and anxieties. You can trust Him in this season. While everything feels uncertain to you, nothing is uncertain to your Father in heaven. Now is the perfect time to lean into the Lord and teach your kids to do the same.
7. Unknowns Are Still Ahead
Perhaps nothing puts people on edge more than the unknown. Just take a look at what the stock market has done over the last few weeks! Uncertainty brings a sense of panic, irrationality, and jump-to-conclusion behaviors.
While there are still many unknowns ahead, be assured that God knows the beginning from the end. He is the Alpha and Omega. He sees the big picture of all eternity. While being on edge is a normal part of this stay-at-home order, it doesn't have to consume you.
Give yourself some grace, your family members some grace, and hand all of your unknowns to God. He knows just what to do with them!
Photo Credit: ©Unsplash/Christian Erfurt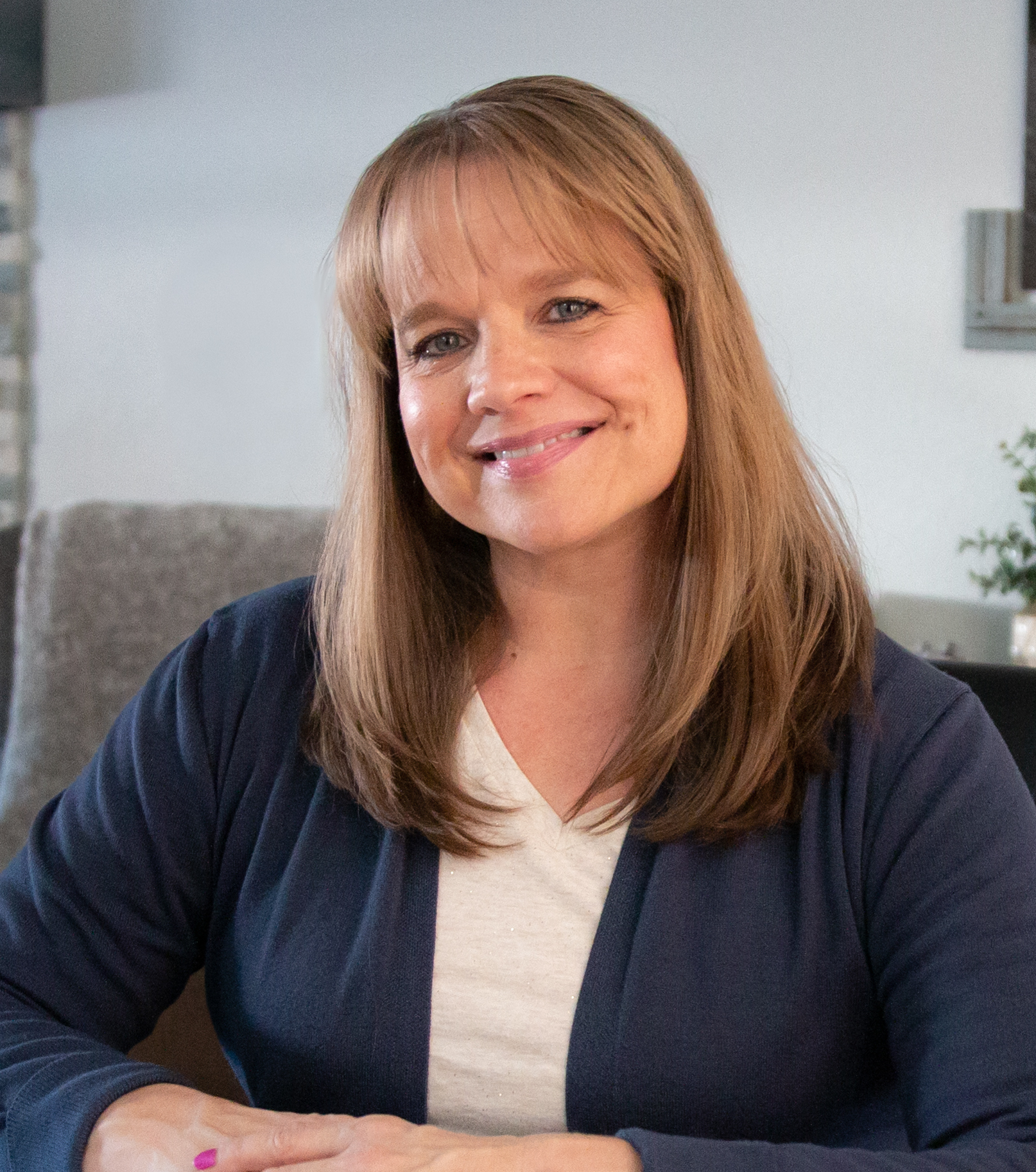 Jennifer Waddle is the author of several books, including Prayer WORRIER: Turning Every Worry into Powerful Prayer, and is a regular contributor for LifeWay, Crosswalk, Abide, and Christians Care International. Jennifer's online ministry is EncouragementMama.com where you can find her books and sign up for her weekly post, Discouragement Doesn't Win. She resides with her family near the foothills of the Rocky Mountains—her favorite place on earth.
---
---