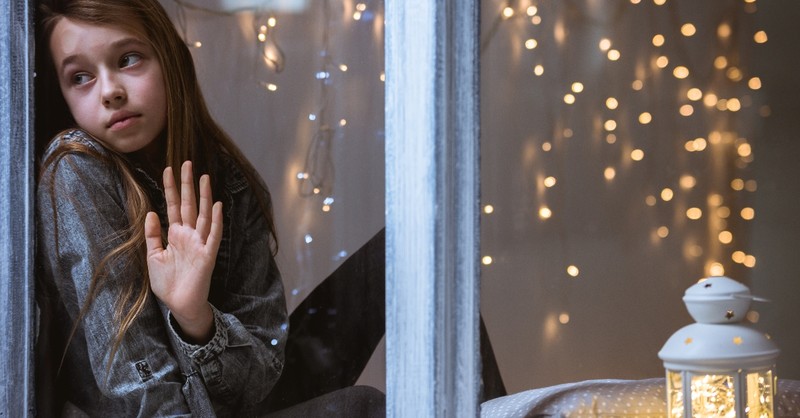 When Christmas Doesn't Feel Very Merry
Anna Kettle

iBelieve Contributing Writer
Christmas is meant to be 'the most wonderful time of the year' but it can throw up all kinds of mixed emotions when you're facing some any kind of heartache over the festive season.
Three years ago my husband and I experienced the first of several pregnancy losses over the Christmas period. Losing a baby at any time is incredibly painful, but during Christmas it felt particularly cruel because when everyone else around us was feeling excited, we just couldn't summon up any joy. And even now, three years on from that loss, the Christmas season still feels a bit bittersweet to me because the fun and festivities continue to intertwine with those memories.
Are you approaching this Christmas with a quiet but nagging sense of dread deep in your soul for any reason too? Maybe your sadness isn't over facing yet another passing year with empty arms like me. But perhaps it's the first Christmas you've had to face since a loved one passed away, following a relationship breakdown or divorce, in the aftermath of a devastating diagnosis, or something else you're expecting to be hard. Life can disappoint us in a million different ways, can't it?
Hard things happen to people every day of the year of course, but when they happen over Christmas time, it can feel especially jarring and difficult to navigate through. For many others, being surrounded by festive cheer can serve to just highlight an existing hardship, challenge or area of lack if their lives.
So how do you cope with Christmas when it doesn't feel very merry? For a time I honestly had no idea, and some days I just wanted to curl up and stay in bed. But it was Christmas, and we had parties to attend, presents to buy, and family to host… so I just put on a brave face, some good make up, a false smile, and muddled through all the festivities as best as I knew how to.
But now I finally understand where grief and pain fits into the Christmas story. It's not something that we just have to pretend isn't there, or hide away until after the New Year begins for fear of 'spoiling' Christmas for everyone else.
The truth is that there has to be some space for not everything being okay at Christmas too. Because isn't that the whole point of the incarnation story that we celebrate? God took on flesh and entered into our world as a baby boy precisely because things were going far from okay.
We need to make space somewhere in our Christmas customs and traditions for acknowledging our sadness, as well as our joys.
Photo Credit: © Getty Images/Katarzyna Bialasiewicz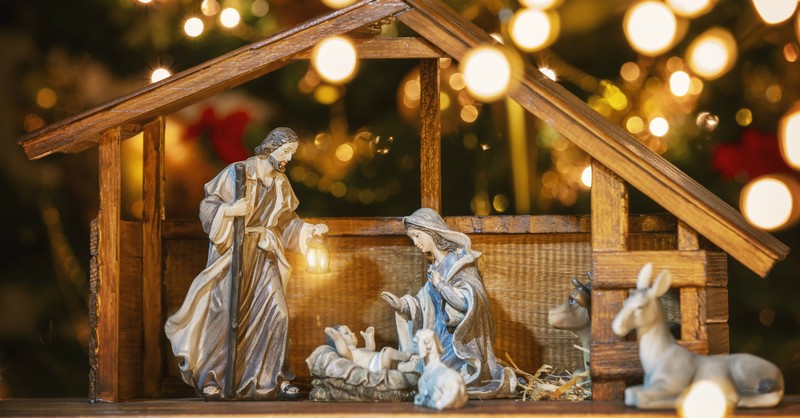 The God Who Is with Us
"A virgin will have a baby boy, and he will be called Emmanuel," which means "God is with us." (Matthew 1:23)
At the very core of the Christmas story, beyond all the presents and angels and shepherds and stars, is the simple yet life-changing message that He is Emmanuel, meaning God with us.
Just beyond those nativity scenes with a baby in a manger is the greatest evidence we could ever ask for that God isn't far off, distant or disinterested in our lives. He cared enough to actually come and live amongst us.
He is the God who doesn't just empathize with our pain and brokenness, but rather as the ultimate act of solidarity, He chose to fully immerse himself in our humanity to experience all of it too.
So now whenever my pain tempts me to question or doubt God's love for me, the Christmas story is my firmest assurance that He does. And whenever I am tempted to give my own or someone else's pain a wide birth over Christmas, I am reminded that this is exactly why we celebrate the birth of our Savior at all.
The truth is that the answer to all of our pain and sickness and sorrow and disappointment is wrapped up in that very first Christmas story. What a gift!
So let's all commit to creating space for acknowledging our sadness as well as our joys, somewhere in our Christmas customs and traditions this year—both for our own sakes and for others around us too.
Photo Credit: © Getty Images/manaemedia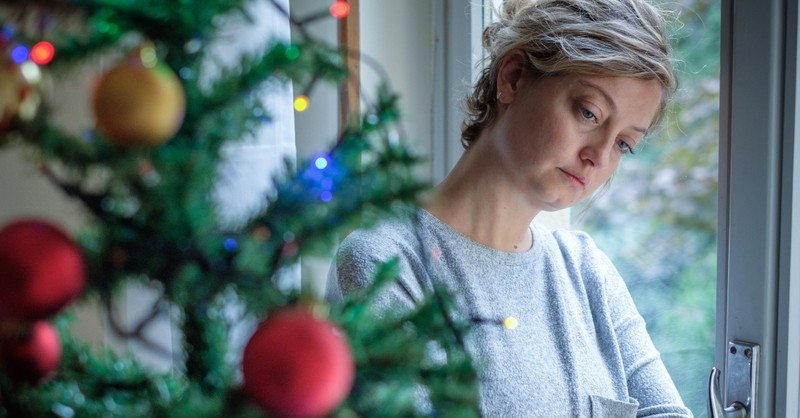 6 Simple Christmas Survival Tips
If you are struggling for any reason this advent season, don't allow the festive build up to become an extra stress or burden, or to leave you feeling even worse.
Instead, decide to get proactive by making a plan to survive—and perhaps unexpectedly start to thrive—this Christmas season. Below are a few tips that I have found helpful, to help get you started:
1. Don't Struggle Alone
"Two are better than one." (Ecclesiastes 4:9)
If you're feeling anxious about the coming festive season, make sure that you share this with some trusted friends or family members. Don't be tempted to push all your emotions down and just wear a brave face all Christmas for the sake of others around you. Chances are that all those pent up emotions will only come out sideways. Instead, let people know that you are struggling so that they can look out for you. God made us to be in relationship with others for mutual support and encouragement.
2. Give Yourself Grace
"But He gives more grace." (James 4:6)
December can be such a busy time of the year, with endless preparations, parties and gatherings. But remember that it's really okay to sit some things out if you're not feeling up to it all. I'm not advocating hiding away for the whole of Christmas, but do consider your capacity and be realistic about what you can handle. Your family and friends will understand if you sit some things out if they know that you're struggling, so be kind to yourself and give yourself grace, remembering that He also offers you an abundance of grace.
Photo Credit: © Getty Images/tommaso79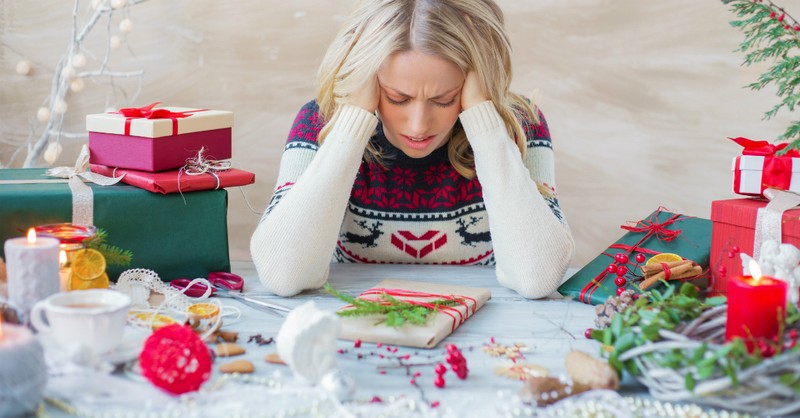 3. Make Space for Your Sadness
"Blessed are those who mourn, for they will be comforted." (Matthews 5:4)
We have so many Christmas customs and traditions that focus around celebration and joy, but why not consider creating a way to honor the sadness in your present circumstances this Christmas too? Instead of seeing your pain as something that ruins Christmas, try to recognize it as something to embrace; Jesus came to give us hope for tomorrow, but He also came because of the pain that exists in our today.
You could try a simple practice like writing about your feelings or expressing them in a prayer, or you may want to adopt a more commemorative activity too. For example, I have a Christmas tree decoration that I hang for each of the babies I have lost. It's a small way to acknowledge my brokenness and continued need for God's healing amidst all of the beauty of the season. But find whatever works for you!
4. Practice Gratitude
"Be thankful in all circumstances, for this is God's will for you." (1 Thessalonians 5:8)
The festive season can easily serve as a highlighter of the wide, gaping split between the 'haves' and 'have nots,' those who are mourning and rejoicing. So if you find yourself wishing you were on the other side of that divide this year, why not decide to focus on cultivating an attitude of gratitude? I'm not suggesting that you should feel grateful for your lack or for your pain, but it might help to focus on what IS good in your life in spite of those hard things. You might just find it helps to lift your mood!
Photo Credit: © Getty Images/Grinvalds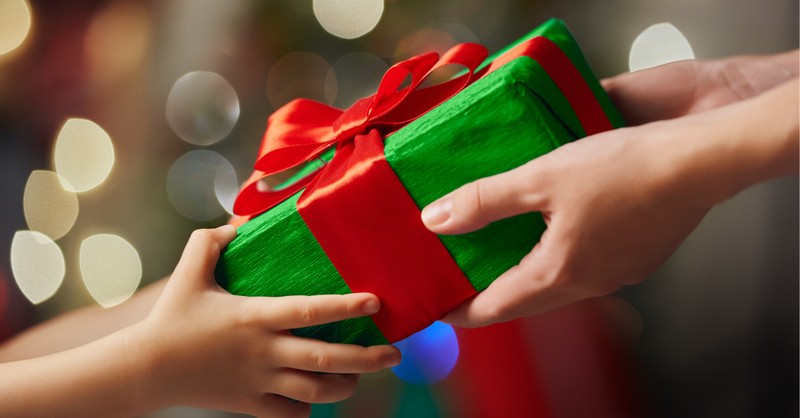 5. Choose Generosity
"A generous person will prosper; whoever refreshes others will be refreshed" (Proverbs 11:25)
It's the season of giving, but when you already face a lack in your life it's so easy to compare your situation to those whose lives look fuller. In reality they may not be, so don't get burdened down with comparison. It will only steal away more of your joy. Instead, try to focus on finding small and large ways to be generous to others—not just with gifts, but also with your time, your possessions, and your words. Pray blessings on people too. Because one of the very best ways to fill our own hearts back up is when we choose to live generously in this way.
6. Prioritize Rest and Self-Care
"Come to me, all you who are weary and burdened, and I will give you rest" (Matthew 11:28)
Rest is important for all of us, but it's extra important when you're already finding life difficult. So make sure that you build in some slower, quieter moments and lots of good self-care into the month. That could be as simple as making the choice to get plenty of sleep, to have a bath and an early night, to do some yoga, to read a good book, go for a run, or whatever else it is that helps you to unwind and relax. Pace yourself and pay extra attention to how you are feeling. Daily reflection and journaling can really help to do this. But most of all, make sure you're regularly pausing to spend time with God.
Photo Credit: © Getty Images/Choreograph
---
---