When our worlds begin to crumble, we may forget that our value is not found in our doing, but in who we are.
When I was little girl, I walked out into the ocean with my dad, clinging to his hand and jumping up with the start of each wave to keep my head above water. He tugged on my arm and lifted me over the crest, holding me safely in every roll of the sea. And then I slipped, wiggling out in confident independence and finding myself submerged at his feet. The wave passed, I resurfaced, and as soon as my lungs filled with new air, another one hit, tumbling me back down. A strong arm reached into the water and lifted me to his shoulder, carrying me back to the beach.
This morning started with the hard kick of a wave. I guess I should known to wait and check my email after breakfast, rather than sitting in bed, rubbing the sleep out of my eyes. In that early morning haze, I found a message waiting in my inbox that turned out to be a game-changer – and not the good kind. Before my feet hit the floor, my heart and mind were run over by a train…and I still needed to brush my teeth, feed my kids, and find clothes that were relatively clean. Each time my legs strengthened and lifted me above the water, another blow was waiting to strike. Wave after wave, from sunrise to sundown.
We've all had those days when it seems that someone decided, before we woke up, that life would collapse at each step. Things break, plans fail, meals burn, relationships unravel, and it seems that nothing is working. With each new hit, feeling the burn of water in our lungs and crying for a break, we might begin to question if the collection of mishaps is actually a reflection on our individual value, believing there is truth in the words thrown at our hearts by the enemy. And as we're tossed around, we might lose sight of the One waiting to lift us up again.
Whispers of lies float around us...
"You're a failure."
"You're alone."
"You aren't loved."
"You aren't lovable."
"You aren't worthy."
"You aren't able."
Each word is poison for our souls, yet feels so true in midst of chaos.
In The Art of Being: Reflections on the Beauty and the Risk of Embracing Who We Are (Constance Rhodes), singer-songwriter Sara Groves describes the love she had for her son when he was born. She explains that she loved him immeasurably, yet he had accomplished nothing. She loved him simply because he existed. She loved him for his being, not his doing – a beautiful picture of the Father's love for us.
When our worlds begin to crumble, we may forget that our value is not found in our doing. We are not loved by God because of what we can offer Him. We are not needed in this world because we can speak, write, cook, clean, or raise children. We are needed because God made each one of us in His image. We bear a holy reflection of the living God; a mark that cannot be taken away.
"Because of the Lord's great love, we are not consumed, for his compassions never fail. They are new every morning; great is your faithfulness." (Lamentations 3:22-23)
Oh, the sweet promise of hope in this verse. On days like today, it is salve for my soul.
But then I slow down, and I think about how little peace I've felt today. How empty my tank is tonight. The trouble comes when we focus in on two little lines, rather than stepping back to see the context within which they were written. In verses 24-26, the writer goes on to say…
"I say to myself, 'The Lord is my portion; therefore I will wait for him.' The Lord is good to those whose hope is in him, to the one who seeks him; it is good to wait quietly for the salvation of the Lord."
This is a call to action. Wait for him. Place your hope in him. Seek him. Wait quietly for his hand to pull you up out of the water. Action words.
We want the peace of God. We cry out for the compassions that never fail. We proclaim that we won't be consumed, but do we turn to the One who can lift us out of the water? Or do we continue to drown and insist that we can save ourselves?
Do we rise up after the first wave and pray before we speak? When we hear the whispers of the enemy's lies, do we respond with truth? Do we quiet our minds long enough to receive messages that might change us? Do we take the broken pieces of hearts and run to his word?
The peace of God is not thrown on us like flyers distributed in the mail. It is graciously poured over us as we humbly seek His face. When we draw near to his heart, we are met with overwhelming compassion.
So on those days, when life delivers one blow after another, pause. Pray. Remember that the fierce love of the Father will not allow you to be consumed; and reach your hand above the waves to be lifted by the One who made you, who loves you simply because you exist, and who longs to hold you in your darkest hours.
"He is good to those who hope is in him, to the one who seeks him." (Lamentations 3:25)
Related Posts:
When Fear Rains Down
When Life Throws You Curve Balls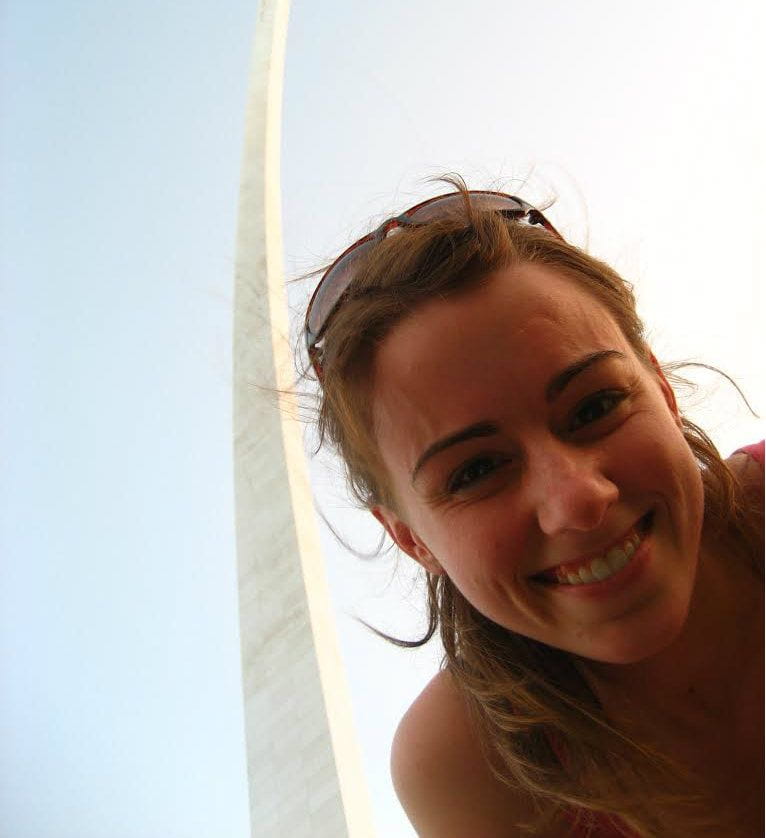 Cara Joyner is a freelance writer and stay-at-home-mom living on the East Coast with her husband and two sons. After years of working in student ministry, she has come home to raise her boys and begin tackling grad school. She loves hanging out with college students, watching Parenthood and eating chocolate like it's one of the food groups. In addition to iBelieve, Cara is a contributing writer at RELEVANT and Today's Christian Woman. She writes about faith, marriage, motherhood and intentional living at www.carajoyner.com. She can also be found on Twitter and Facebook.
---
---