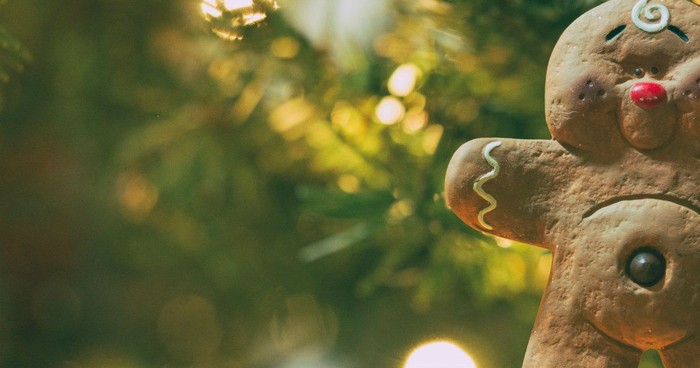 Struggling to get in the Christmas spirit this year? Whether this is your first year without a loved one or you're just tired of all the trimmings and want to get back to the heart of the season- this is for you.
My brain feels like twice baked zucchini.
(Is that even a thing?) I'm really just so tired, and the very act of winding up for the holidays is making me feel like curling into a tinsel-coated ball on my un-vacuumed couch. Anybody else?
Don't get me wrong, I adore Christmas. (I'm not REALLY over it.) I love Advent. Thanksgiving? A lovely holiday. I'll keep it. But when did mid-November through the first week of January start to feel like a cross between a marathon and an obstacle course? I just don't have it in me.
The cleaning. The decorating. The baking. The gift shopping. The wrapping. The numerous meaningful and sweet and enjoyable traditions. The card printing, bag stuffing, box filling...it feels like emptying to me. I start a Christmas list and I just want to crumple it up.
It is simply. Too. Much. Now in the policy of full disclosure, you have to know that it is all on me. I do this to myself each year after well-meaning year. I unpack my expectations long before the Christmas boxes get pulled out of storage, and they get piled on top of the gargantuan stack of everyday expectations. Somewhere between gingerbread houses and stocking hanging, I lose the joy of it all. It's buried somewhere along with the missing pink Advent candle. (That one went MIA a while ago. If you see it, send it over, will you?)
Can I have Thanksgiving and Christmas without all the trimmings?
These traditions and rituals and all the cute yarn and jingle bell crafts are wonderful and well-meaning, and they really are special to so many people. I'm not the Grinch of Pipe Cleaner Angels, believe me. But I'm already barely keeping up with clean socks and addition facts and not serving chicken nuggets too often. Pile on activities, lots of gifts (which adds up to serious cha-ching), all the time to make/wrap said gifts, parties, crafts (inevitably involving copious amounts of loose glitter and thus clean up for weeks), and then some "good mom" activities involving elves, trolls, or shepherds on the move...and I just can't.
How about Jesus? Can I just have Jesus and my people and a few great traditions that keep us all circling back to Jesus?
I want less stuff. Less doing. More couch flopping and less sparkly presents. Simpler, less over the top amazing. I want to see candid selfies on social media (anyone?), and I want to expect less and enjoy more. I want to find joy in Pinterest, not condemnation that I should be making cowgirl hat cupcakes using gumdrops and Pringles. Yeehaw. I am beginning to wonder why it is that I am so convinced that more is better! More is greater!
Because more doesn't feel like better and it doesn't even feel that great. It just feels kind of like...more to do. More on the list. More ways I'm not doing and being enough.
Are you as tired of not enough as I am?
I want to see my children's eyes reflecting the sparkle of the Christmas lights, and I want to enjoy that very moment. I want to not be so worried about all the other stuff. If we're going with more, I want more paper plates and more time for sock sliding competitions. I want more crazy giggling and pillow fort building and less fretting about the mess (even if it involves glitter. Please, Holy Spirit, work in me.)
How about more time meditating on one simple verse throughout the day? Some more awe of Jesus and what He did for all of us. Maybe I'm the only one feeling like I'm going to explode before the holidays even officially begin, but I am fed up to here with swallowing down the overwhelm like it's my daily medicine and I should just take it.
No.
Just, no.
If a shoddy back street stable and a handful of hay was enough to welcome the King of Kings to this earth two millennia ago, I'm going to guess that He's okay with something simple from me, too.
Simple is okay, right? It doesn't all have to be so over-the-top amazing, friends.
Grace, peace, and more only of Jesus,
- Kelly
Image Credit: Unsplash.com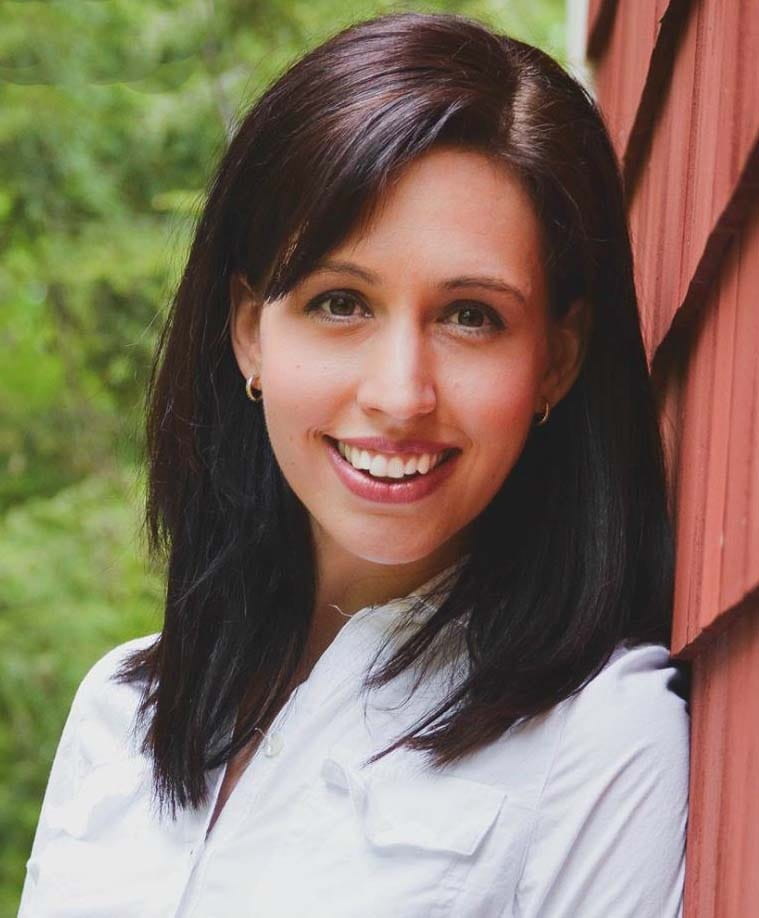 Saved by grace alone, Kelly Canfield is a stay at home wife, homeschooling mom, and recovering perfectionist. She is a passionate Jesus-lover, married to her best friend and hero, Joe. Together they are raising 3 lively children (ages 5, 2, and almost 1). She enjoys strong coffee, great books, and quiet time (a rare commodity.) At nap time you can find her over at www.searchingformyeden.com, where she blogs about the trials and triumphs of marriage, motherhood, and following Jesus. Her first eBook,Tired: Living Fully Engaged Through The Weary Season is coming out soon.
---
---