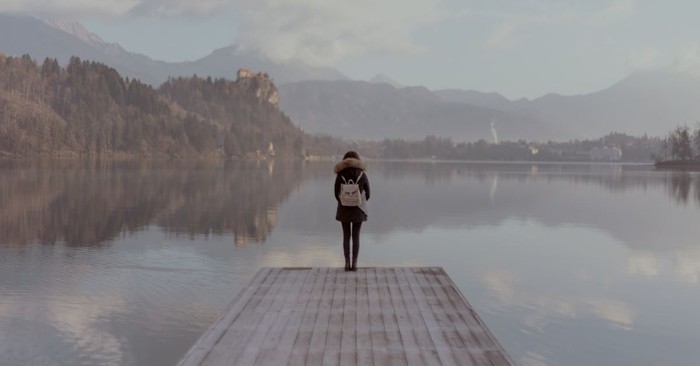 What comes to mind at the mention of a "gentle and quiet spirit?" Do you imagine strength or weakness? An opinionated voice or a doormat? Bold or mild? When I hear these words, it feels like I don't measure up. I forget to think before I speak and say things "like it is." I have opinions and I share them. To me, the world is more black and white than gray. So how do I fit into this celebrated phrase? It's a little like squeezing into a too small pair of shoes and trying to walk five miles. Pretty soon we kick those shoes off and do what feels right.
Our society places a great deal of emphasis on outward appearance and actions. But internal transformation creates consistency in outward behavior. Gentleness and quietness are character traits that we develop over time. It's difficult to measure heart growth, so emphasis gets placed on behaviors. But when this happens, we run the risk of misinterpreting the Bible, and personal preferences and convictions rule the day rather than God's word.
1 Peter 3:4 is one such verse. It states, "but let your adorning be the hidden person of the heart with the imperishable beauty of a gentle and quiet spirit, which in God's sight is very precious." We must examine this verse within the biblical and historical context. God's word is living and active, applicable to our everyday lives.
So what does it mean to have a gentle and quiet spirit, and how do we apply it to our lives? 
Photo Credit: Unsplash/Jessica F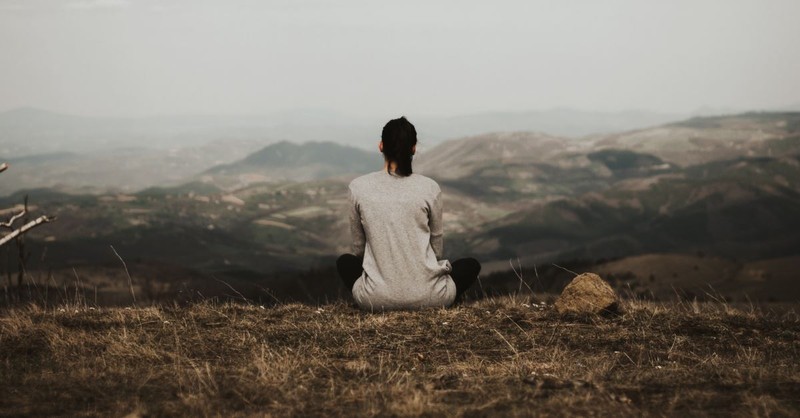 Society's Understanding of Gentle And Quiet
Our society clamors with voices and opinions. It stands up to injustice and fights for human rights. Everyone has a voice and they're using it with a megaphone. To be quiet is to get run over with opinion. To be quiet is to be weak. There's an underlying assumption that noise generates response. And it appears to be so. Anger seems to be the norm. It sounds like opposing teams yelling insults from the sidelines of the field. Or like the Israelites and Philistines until David defeated Goliath. We equate noise with strength and quiet with weakness.
Gentleness appears to be missing as well in our society. Impatient people drive fast and engage in road rage. The clerk in the store receives a tongue lashing for taking too long to respond to a customer. The customer turns to demands to get what they want. A parent lashes out at their child for failing a class or missing the goal. It seems as though gentleness means doormat. And we certainly can't let anyone walk all over us, right?
Photo Credit: Unsplash/Milan Popovic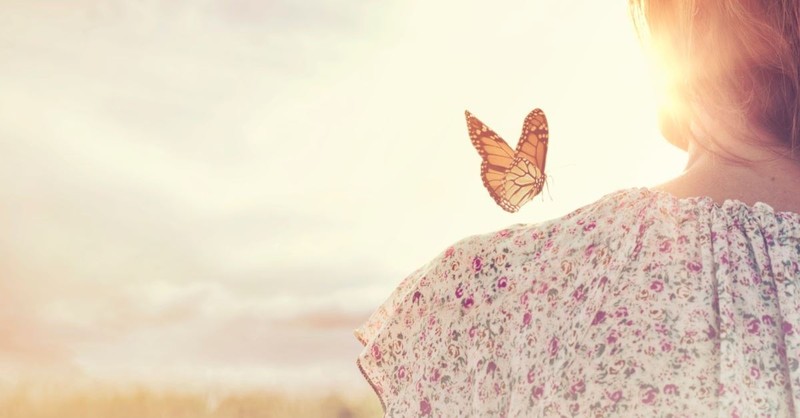 The Church Culture's Definition of Gentle and Quiet
The church has a tendency to focus on outward behavior. And this isn't because they don't care about the inward hearts of men and women. It's a residue leftover from our lives before Christ.
The Israelites were slaves for four hundred years. And that slave mentality became a part of the fibers of their culture. Have you ever tried to get the mud out of your clothes? When a stain gets treated immediately, the garment looks like new. But when the stain "sets," it becomes part of the garment. That's the way it was with the Israelites. The slave mentality became part of their culture.
Before Christ, our lives were pretty self-absorbed, so we covered it with "good" behavior. This is the residue that lingers after we become Christ-followers. We tend towards acting right, but letting our hearts remain unchanged. Because outward behavior is a source of measurement of life's change, churches present a one-dimensional view of women when they focus on a list of do's and don't's. The truth is that gentle and quiet are a state of the spirit of a woman, not a list of behaviors.
Photo Credit: GettyImages/fcscafeine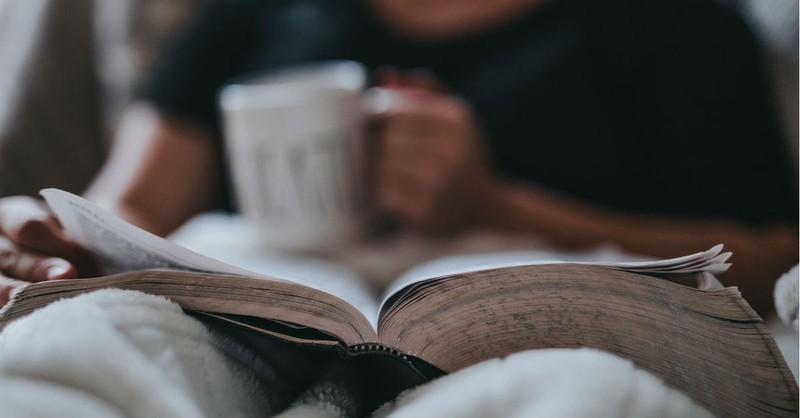 God's Definition of a Gentle and Quiet Spirit
To understand this phrase, we must look at its biblical and cultural context. Roman women competed with one another in the area of fashion. They placed great emphasis on elaborate hairstyles, jewelry, and clothing. They expended their energies on their outward appearance and neglected their inner self. It's like an immaculate house exterior, but inside holds rotting stairs and layers of dust.
Peter is stating in 1 Peter 3:4 that a quiet and gentle spirit is unfading and precious to God. He's not saying that women can't wear jewelry and fashionable clothing or speak up. He's referring to the spirit of a woman, not her body. Neither is he referring to a woman's voice, personality or behavior. It's the state of her spirit that affects her behavior. So let's dive into what it means to be gentle and quiet.
The derivative of the Hebrew word for quiet comes from three words: shaqat, sha'ar, and nachath. These words convey the following meanings: undisturbed, at ease, and set on. The Greek word, hesuchazo, indicates action as one refrains from meddlesome behavior. It also is the study to be quiet (biblestudytools.com).
The Old Testament defines gentleness through word pictures. Some of the word pictures used to describe gentleness are: streams of water, the willingness to yield, the ability to lead, and humility. We can define gentleness as a sensitive disposition and kindness prompted by love. We see this demonstrated in the New Testament in Jesus' character and actions as well as in the charge to cultivate gentleness as a fruit of the spirit.
Photo Credit: Unsplash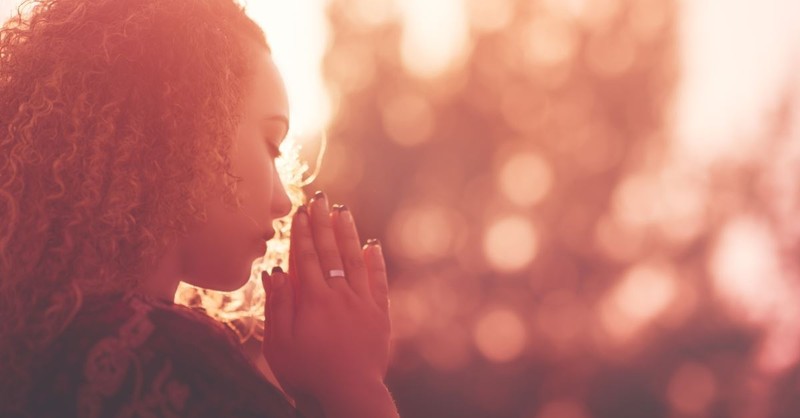 How Do We Apply Gentle and Quiet to Our Spirits?
First of all, it has nothing to do with personality. The most loud, boisterous person can have the most gentle and quiet spirit. The most gentle personality can have the most turbulent spirit. We cultivate these traits over time and as we develop them, our behaviors reflect what's in our spirit.
Are we peaceful when things don't go the way we want? Do we respond in a rage or with trust? These types of behavior changes take place from a heart that's at ease and set on God.
Gentleness is power under control. When I picture gentleness, I see Jesus. I see him calming the wild storm, healing the sick, and loving all. This is the kind of gentleness I want. The kind that changes lives and hearts.
A gentle word can calm the harshest response. That is power under control for the tongue is a raging fire that destroys hopes and dreams in an instant. To be gentle is not saying what we want to say, no matter how much we want to say it, or how true it is. Gentleness is knowing when to speak and when to stay silent and being okay with both.
Photo Credit: Getty Images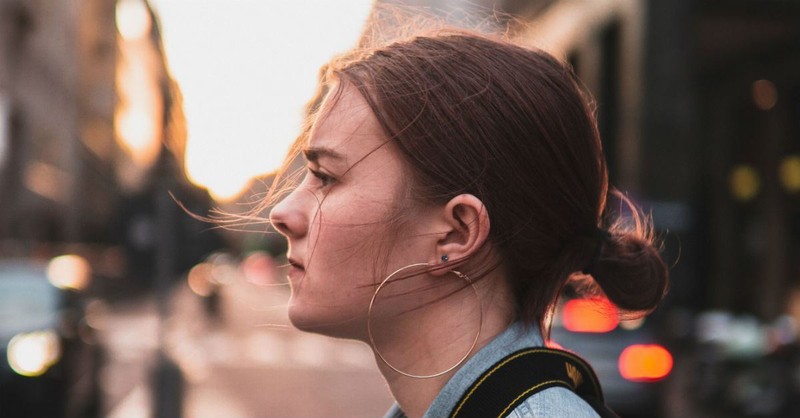 "Gentle and Quiet" Is a Spirit at Peace
Quietness refers to the state of our spirit. Is our spirit tossed back and forth by the wind and waves of our circumstances? Or is it steady, knowing it's connected to God, who is immovable, firm, a rock, and refuge?
These are not characteristics one is born with. They are also not something that grows without cultivating. Cultivating involves feeding our hearts with the solid food found in the Bible. We cultivate gentleness and quietness when we practice them. First in our everyday lives and then in the storms that blow through.
We practice these traits as we interact with people in our lives. Each day holds situations where we need to offer a gentle word. They also contain mishaps that reveal if our spirits are quiet, aka, still and at peace. It's practicing the small ways that prepare us for the big storms along with regular time spent in God's word.
The storms of life help to root these two traits in our life. They give gentleness and quietness a chance to dig deep roots into the very fiber of our being. It's during these storms that we grow in our trust in the Lord. And as we trust him more, we're able to have that undisturbed and controlled spirit. God himself makes it possible to navigate through life's difficulties with a gentle and quiet spirit.
But the storms of life come along and we struggle to find our footing. Our hearts rage and fuss within us. We wrestle for peace and trust, questioning whether our hearts remember the power of gentle and the trust of quiet when life slams us on every side. But each time we choose a gentle and quiet stance for our spirit, those roots dive deeper into our lives.
Let's cultivate a quiet and gentle spirit. Let's allow God to work in our lives through the trials instead of resisting him. These trials give us opportunities to exercise a gentle and quiet spirit. The best version of yourself comes through as you allow your inner transformation.
Photo Credit: Unsplash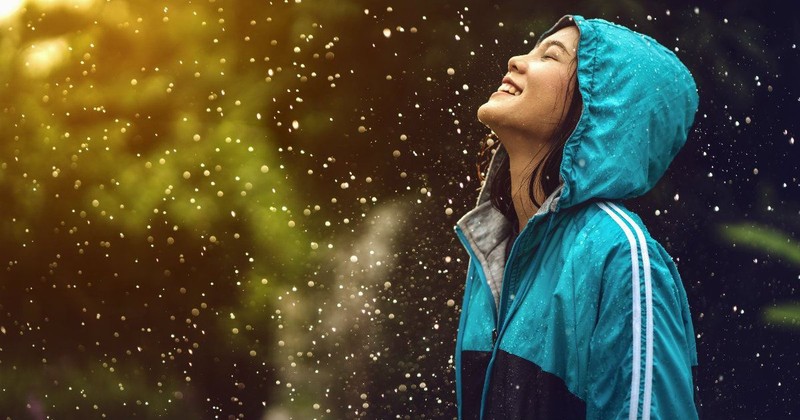 "Gentle and Quiet" Is a Surrendered Spirit
This transformation takes place when one surrenders oneself to God over and over again. We need to bring our disrupted spirits to the Lord and ask for his help. We cannot do it on our own. But we must choose to want it and when we want it, we grow in it.
Let's cultivate that quiet and gentle spirit. If we're loud and boisterous, then let our spirits be calm, undisturbed, and controlled. If we're quiet and unassuming, then let our spirits be power-filled to change our environment.
God loves us with an everlasting love. He doesn't call us to something and then leave us to flop around like a fish out of water. He calls us to gentleness and quietness of spirit and then holds our hands as we grow into it. We fail, but our failures don't mean that God gives up on us. We succeed as we yield to God moving in our lives. And those successes reveal our total dependence on God for a spirit that's at rest and still before him.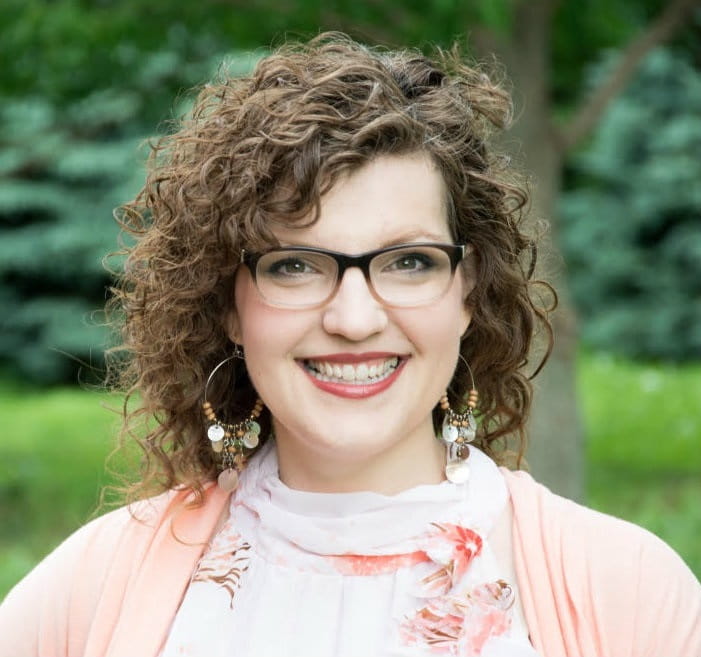 Jessica Van Roekel is a woman on the journey to wholeness through brokenness. She believes that through Christ your personal histories don't have to define your present or determine your future. Her greatest desire is to see you live this "God-life" with all the power and grace that God provides. Jessica lives in a rural community with her husband and four children. She leads worship on Sundays, but seeks to be a worshiper every day. You can connect with her at www.welcomegrace.com  and on Facebook: www.facebook.com/yourJessicaVanRoekel
Photo Credit: Thinkstock/Torwai

 

 

 

 
Originally published Monday, 03 June 2019.
---
---