10 Journaling Prompts for Inner Healing
So much impacts our souls on a regular basis. Without regularly maintaining the landscape of our hearts, we will become dull to the beauty of God, to this world He created for us to live in, and to the people He's placed in it. Here are 10 journal prompts for you to use to help you do some housekeeping in your heart.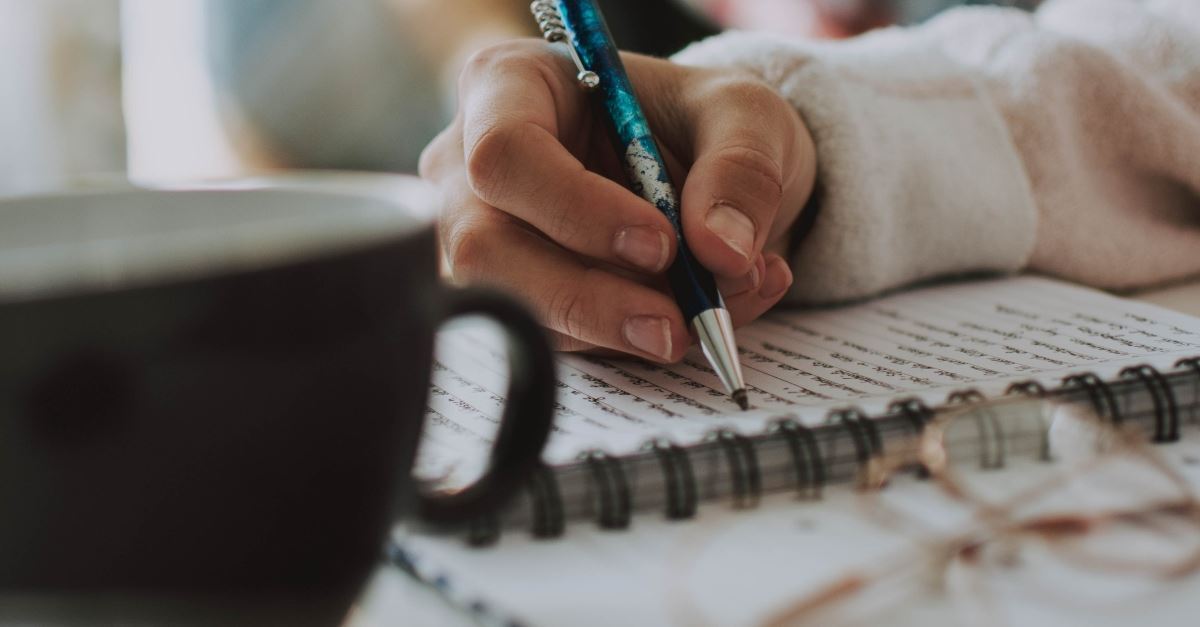 So much impacts our souls on a regular basis. We live moment by moment, weaving in and out of old and new seasons. We are constantly being shaped by our relationships, our experiences, and our walk with the Lord.
Without regularly maintaining the landscape of our hearts, we will become dull to the beauty of God, to this world He created for us to live in, and to the people He's placed in it. We need to take the time to pause, reflect, and allow the Holy Spirit to show us the condition of our hearts.
Here are 10 journal prompts for you to use to help you do some housekeeping in your heart.
Journal Prompts for Healing From Past Wounds
1. Get to the Root

The Lord wants His children to bear good fruit. When we aren't healed from past experiences, we leave room for ungodly fruit to grow in our lives. A key to inner healing is uncovering the bad seeds, which have become bad roots, in our souls.

Take time to sit with the Lord, pen in hand, and ask the Holy Spirit to show you the bad fruit in your life (Matthew 3:10, Matthew 15:13). List them out one by one. Then, ask Him to reveal to you the seed that was planted in order for those fruit to grow. Once He shows you, you can use the following Scriptures to uproot the bad seeds that were planted. Then allow His word to plant good, Godly seeds (see Galatians 5:22) in their place.
2. God Works Everything For Your Good

I love Romans 8:28. It is our reminder that no matter what our past experiences are, God is fully able to turn those things around for our benefit. God will take your brokenness and shame, and use it for good in your life!

In your prayer time, ask the Lord how He wants to use what you've gone through to benefit both you and those around you. Journal His response and commit His goodness over those situations to your spirit.This will allow you to begin to associate the negative experiences with positive, God-glorifying outcomes.
3. There's Healing Power In Forgiveness

There's a popular saying that goes, "Forgiveness isn't for them (the one who hurt you) as much as it is for you." You know what? The saying is true! Forgiveness is major in the eyes of God because of its power. Forgiveness brings us into a place where mercy and grace abound.

Scripture tells usthat if we do not forgive others, our Father in Heaven will not forgive us (Matthew 6:14-15). God holds forgiveness in such high regard that He says he will hold forgiveness from us if we do not forgive others! Wow. God wants us to be like Christ! As followers of Christ, and as ones who have the Spirit of Jesus Christ within us, forgiveness is part of our love-walk as Believers. Forgiveness will allow healing to grow, develop, and flourish in our inner man.

Journal any people and situations you have not forgiven.Write down why you haven't forgiven them. Then, using the Word of God and the help of the Holy Spirit, begin forgiving each of those instances in your life. Repent to God for not abiding by His word by being unforgiving in your heart, declare your forgiveness, and then accept God's grace and mercy for you in this area, in Jesus' name.
4. God Keeps His Word

God is not a man that He should lie. I believe that when it comes to dealing with difficult situations from our past, it can be hard for us to understand God's role in it all. We can have questions like, "God where were you when (blank) was happening to me?" or "Lord, how could you allow me, the person whom you say you love."

Journal God's promises, taking time to pray them back to Him as you meditate on your understanding of them and their meaning for your life. Read over these verses, choosing the ones that stand out to you, or challenge your faith in any particular way.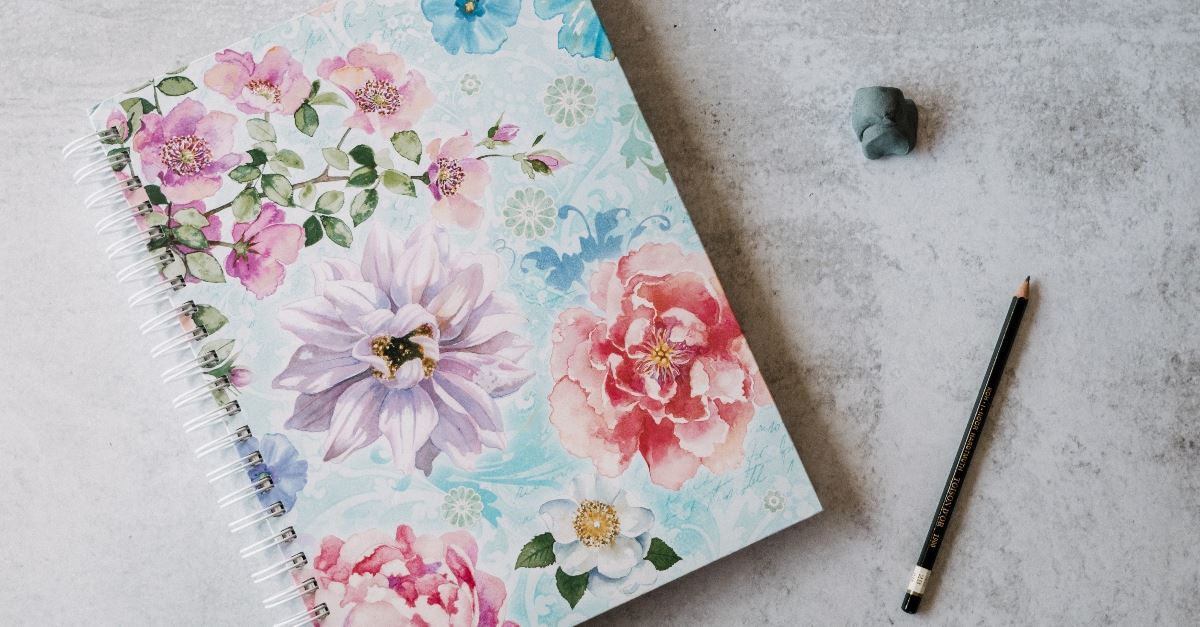 Photo Credit: Unsplash/Ashley Edwards
Journal Prompts for Healing From Present Afflictions
1. Have You Checked Your Filters Lately?

We all have filters God has given us to help us sort and understand the world around us. When we deal with afflictions, it's important that we check the condition of our filters. A filter, by definition, is something that removes, blocks, or separates out certain elements. We have an internal filter, the Holy Spirit, and we also have external filters, which are our 'gates': our eyes, ears, nose, mouth, and sense of touch.

When we tend to the voice of the Holy Spirit, and when we watch what we allow to come in through our gates, allowing only those things which glorify God, we will effectively guard our hearts. Scripture tells us that we should guard our hearts with all diligence because out of them will flow the issues of life (Proverbs 4:23).

Take time to journal out your five "filters." Then jot down the condition of each filter. Write down the shows you watch regularly, the people you talk to and have conversations with, the music and podcasts you listen to, the books you read, etc. What is the nature of those things? Are they Godly in nature? Do they build you up and encourage you in the things of God? You want more of the latter to fill your life. Those things will help you guard your heart and walk in healing through whatever storm you may be currently facing.
2. Boundaries Aren't the Enemy. They Are Your Friend!

Sometimes, when we are going through a traumatic experience, we can disregard the healing power of boundaries in our lives. However, boundaries with others will aid the health in your soul.

What boundaries do you have in place in this season so that you can walk your healing out with as little distractions as possible?

Write the boundaries that currently exist in your life down on paper. If you don't have any boundaries, think of and write down what opportunities and people you need to start saying "no" to, so that you can put yourself in the best position for healing to take place.
3. Growing Through the Thick

There are some experiences we simply cannot take shortcuts through, and oftentimes, these can be some of the hardest seasons of our lives. A death, a job less, an infidelity, etc. When these situations grip our lives, God's intent for us isn't to give way to the pressures and pain of our circumstances. He wants us to grow through the thick of what we're dealing with.

My friend, where you are now isn't where you'll remain! God Almighty has His hand on your life, and as much as He loves the person you are right now, He wants you to grow and become more of a gracious, loving, and whole person. He is doing a good work in you that He will be faithful to complete (Philippians 1:6).

So, write down, in list-style, some of the ways you are being stretched in this season. What things are requiring your growth. Then, write down how you are responding to those things. How are you handling the season you're in? Are you allowing yourself to process and grow through the experience? Are you giving yourself the space to feel and understand what God is doing in your life right now?
4. You Get to Choose Your Thoughts

Our healing has much to do with our beliefs. And since our beliefs are tied to how we think, our healing is dependent on the thoughts we allow or disallow. Scripture tells us we should think thoughts that are "true, honorable, right, pure, lovely, and admirable" (Philippians 4:8).

When we meditate on the things which bring God glory, we are effectively telling God that not only are our actions meant to glorify him, but our thought-life as well! You get to decide if you are going to let an ungodly thought take root in your mind and heart. You have the choice, with every thought that enters your mind, to take that thought captive and cast it down according to 2 Corinthians 10:5.

Write your thoughts concerning the season your in down in your journal, then check those thoughts against the Word of God. If your thoughts are not in alignment with the Word of God, it has to go! Take those thoughts captive and make them submit to Christ. Find scriptures that directly challenge the negative or harmful thought you've been thinking on, and then meditate on those instead. Doing this will help you progress in your inner-healing.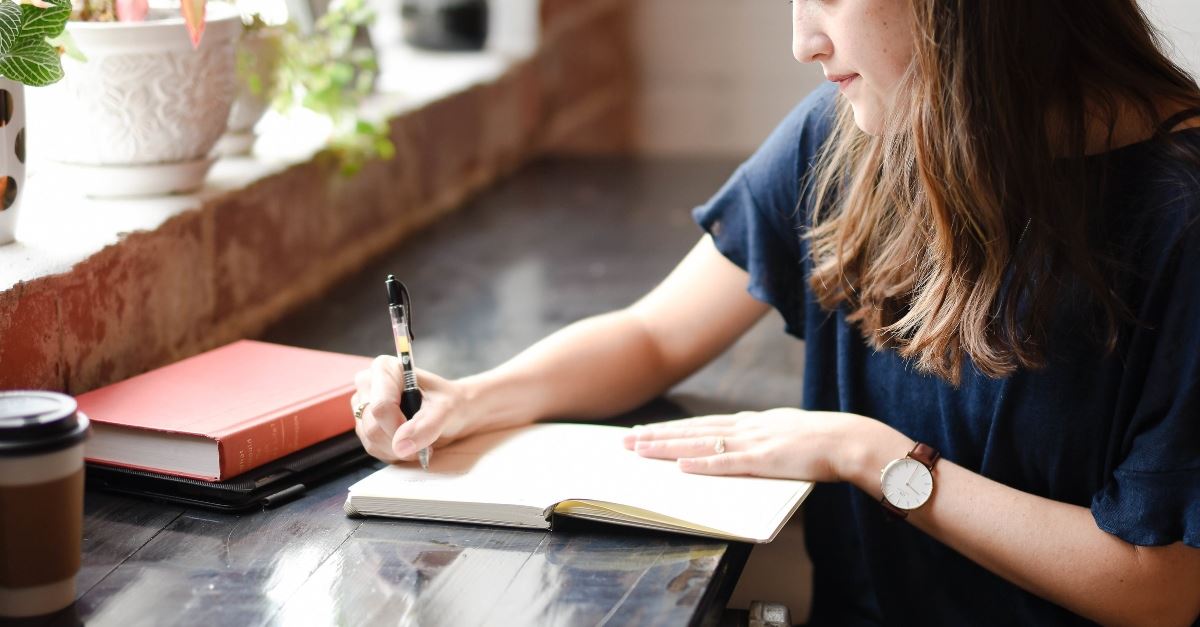 Photo Credit: Unsplash/Hannah Olinger
Journal Prompts for Healing From Fear and Anxiety of Future Moments
1. Reject the Spirit of Fear

We do not have to allow fear and anxiety to rule in our lives. We carry authority through Christ Jesus over all the snakes and scorpions that attempt to come into our lives and rob us of the very freedoms He died for us to have. Healing in our inner man is a process and it is very much future focused as it is past and present. If we aren't mindful, we can allow things that haven't even happened yet to block our current healing.

For instance, we can believe the lie that whatever happened to us before will happen to us again. Scripture tells us that God has not given us a spirit of fear, but a spirit of power, love, and a sound mind (2 Timothy 1:7).

In your quiet time, journal out your current experiences with fear. Is fear something you feel often when you think about your healing process in a certain area? What elicits or triggers the fear to rise up in you? Write those things down and then speak 2 Timothy 1:7 over yourself in that area. You are victorious through Christ Jesus because He is victorious over everything, including the things you have yet to walk through. Choose to reject and cast out that spirit of fear, and immerse yourself in His love for you.
2. Have You Come Into Agreement With Anxiety?

The dictionary definition of anxiety is distress or uneasiness of mind caused by fear of danger or misfortune. Did you know that God, the makers of the Heavens and the Earth, is in love with you? Did you know that you are the apple of His eye? That He holds you in the palm of His hand? Often times, the cares of this world and the sheer thought of the bad things that can happen are enough to send us spiraling into anxiety.

But this isn't the Lord's heart for us. Scripture tells us that the yoke Jesus gives us is easy, the burden, light (Matthew 11:28-30). At the heart of our anxiety are distress and uneasiness.

Take time to meditate on the goodness of God. Journal Psalm 23 and rehearse it over your mind every day, multiple times a day.Walking with Jesus means you are walking hand in hand with the Prince of Peace. Give Him your anxieties and take from him the rest that is available for your soul.

I pray these journal prompts bless you and give you the space to pursue healing in your soul with confidence and trust in Jesus, the One who holds everything in your life together.

Amen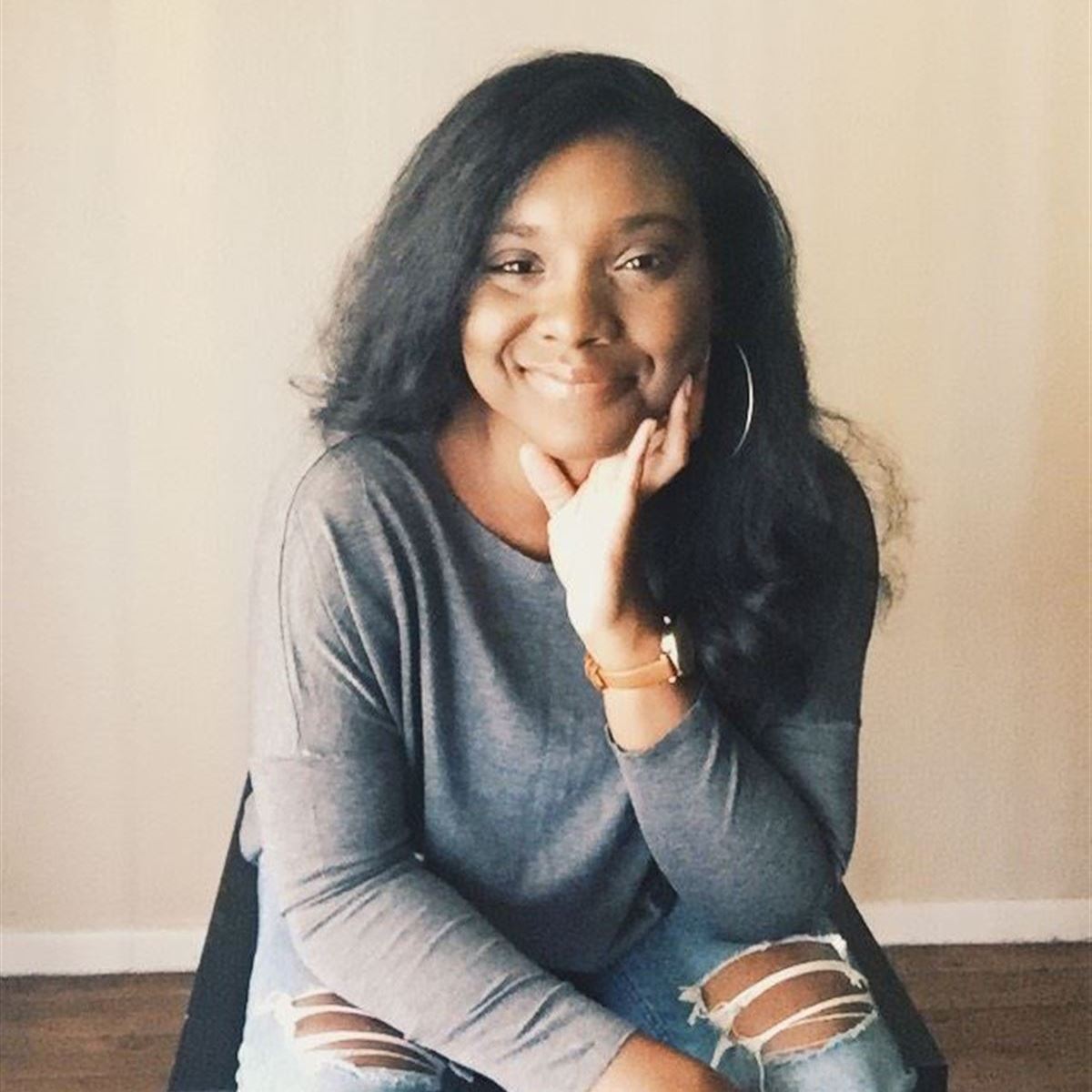 Britnee is a wife, mama, and author. She enjoys reading several books at once, making vegetarian meals from scratch, and strolling around Saturday morning farmer's markets. You can find her blogs, teachings, and her newest eBook, War For Your Covering: A Wife's Guide to Intercessory Prayer, at her website here (www.britbradshaw.com)
Photo Credit: Unsplash/Hannah Olinger
Comments