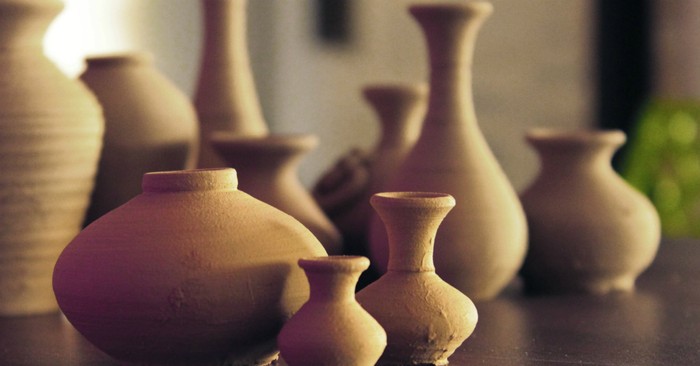 Have you been so caught up in the busyness of your life that you can't stop long enough to pull back and reflect on your current situation and condition in order to help yourself and fill your "pitcher"?
My girls were in elementary and middle school when Ms. Phyllis said something that ruffled my mother-hen feathers. I was married, homeschooling my three girls, planning field trips, teaching in a homeschool co-op, working part-time for my church, running a business from home, cooking, cleaning – all the things – major multitasking. My life was full, and I was loving every minute of it! I had a purpose, and I felt very accomplished and fulfilled. How could seven little words carry such weight? I could not even answer the question our church secretary, Ms. Phyllis, asked me on that ordinary afternoon. I was too filled with the aggravation that she would dare ask me such a thing! Consequently, I didn't even take time to question if I needed to evaluate my life in light of her question. I actually wondered how someone who would dare to ask such a "radical" question could be serving as the church secretary!
My only thought was that I was filling all of these rolls. I was serving and investing in others, which is what every good Christian woman does . . . right?! But another part of me also wondered why I was so bothered by Ms. Phyllis' question.
Have you ever been there? Have you been so caught up in the busyness of your life that you can't stop long enough to pull back and reflect on your current situation and condition in order to help yourself and fill your "pitcher"?
Have you ever been so filled with pride that you know what you're doing and that you have everything under control that you don't think anything in your life needs to be adjusted?
Well, that's where I found myself on this life-changing day when Ms. Phyllis asked this question, "When do you have time for yourself?"
Time for myself? Self-care?! Isn't that selfish?
Doesn't the Bible tell me in Luke 9:23 to deny myself?
"Then Jesus said to all of them, if anyone would come after me, he must deny himself and take up his cross daily and follow me."
Within the Christian community, without even realizing it, we often work so hard not to focus on ourselves or be seen as selfish that we neglect ourselves emotionally, spiritually, and physically. These things are so ingrained in us as believers that we go to extremes to make sure we aren't focusing too much on ourselves.
Unfortunately, we hear various Bible verses about denying ourselves and taking up our cross, and we never take time to study the complete passage. Consequently, we don't understand the context that it was written in or have a correct understanding of what we are supposed to learn. We carry snippets of verses in our thoughts and develop our own meaning and application of those verses to our lives.
To deny myself, according to Luke 9:23, is about saying no to my will, the natural desires of my sinful flesh, and about saying yes to God's will for my life. Denying myself is about discipline and self-control. It does not mean that I cannot do anything to care for my body which is God's temple—for the ultimate goal of bringing honor and glory to God.
Based on my limited biblical understanding and interpretation at the time, I misinterpreted this Bible verse and thought Ms. Phyllis was being "radical" in suggesting that I take time for myself.
I now see that Ms. Phyllis, an older, wiser woman, who had experienced more of life than I had at the time, was trying to help me.
I needed a paradigm shift in my thinking. I needed to change the way I viewed making time for myself. I needed to learn how to fill my "pitcher" so I had something to pour into my family and others in my circle of influence.
Filling Your "Pitcher" Is Caring for Yourself
Self-care or caring for yourself is the practice of taking an active role in preserving or improving your emotional, spiritual, and/or physical health. When you are caring for yourself, you are either maintaining self-care or moving forward, and this is where personal growth happens. Your "pitcher" is being filled.
When your "pitcher" is being filled, you have the ability to think big-picture, can celebrate the beauty of how you were created, able to build stronger relationships, and create a Christ-centered impact. You have peace and can walk in the confidence that is yours as a child of God, and you are better equipped for the storms of life. Although the results of self-care sound amazing, it is not as easy as it sounds. It takes intentionality and purposeful planning.
What Is Self-Soothing?
It's important to know the difference between self-care and self-soothing.
Many times we fall into the habit of self-soothing and call it self-care.
Self-soothing is the practice of comforting yourself with things that distract to avoid difficult emotions, situations, or tasks. When you are comforting yourself or self-soothing, you are staying where you are and not growing or moving forward. It's very easy to develop the habit of self-soothing.
Self-soothing may look like shopping, extra napping, binge-watching movies, and emotional eating—things like cookie dough, ice cream, or other sweets. It can also show up as staying overly busy so you don't have to think about certain things or have time to physically be present.
Self-soothing is about distraction and avoidance. Self-soothing can make you feel good at the moment and increase your endorphins, which are hormones your body releases when it feels pain or stress. Endorphins are released during pleasurable activities to increase your sense of well-being. However, escaping or avoiding never produces peace and will often leave you feeling frustrated.
Self-Care to Fill Your "Pitcher"
Following is a list of possibilities for self-care. There are more ways to fill your "pitcher"—many of which you discover as you learn about yourself and what helps you feel relaxed, refreshed, and recharged.
Practicing gratitude regularly
Scheduling downtime every week
Going to see a counselor/therapist when needed
Journaling what you are feeling
Listening to an encouraging podcast
Listening to uplifting music
Coloring/painting/drawing
Learning something new
Reading the Bible
Memorizing Bible verses
Learning how to dig into God's Word and understand it
Studying Bible verses around a particular topic/word
Learning about your identity in Christ
Creating space for quiet time to hear God
Getting enough sleep
Eating healthy, nutritional meals
Taking nutritional supplements
Moving your body, going for a walk
Connecting with a friend or family member
Increasing your water intake
Laughing
The goal is to find activities that fill you up, nourish your soul, give you energy, and help you grow personally. What activities preserve or improve your emotional, spiritual, and/or physical well-being?
Self-Care or Self-Soothing?
You are the only one who can determine if the activities you are doing are to care for yourself or to comfort yourself. Ask yourself any of these questions to determine if the focus is self-care or self-soothing:
How does this preserve or improve my emotional/spiritual/physical well-being?

What's my motivation behind doing this activity?

What might I be trying to avoid?

How do I feel after engaging in this activity?
Sometimes comforting activities may be self-care for you. The key is to notice and ask yourself the motivation behind what you are doing. Once you become aware of what motivations are coming up for you, you can begin to make small changes to unhealthy habits that are not serving you well.
When filling our "pitchers," we are equipping ourselves to fulfill God's purpose for our lives. Our ability to invest in, serve, and minister to others increases because we now have something to give. We have to remember that we cannot give something to others that we don't have.
Just like Ms. Phyllis asked me, I'm now asking you, "When do you have time for yourself—time to fill your 'pitcher'?"
"For we are God's workmanship, created in Christ Jesus to do good works, which God prepared in advance for us to do." Ephesians 2:10
Photo Credit: ©Unsplash/Oshin Khandelwal
---
---