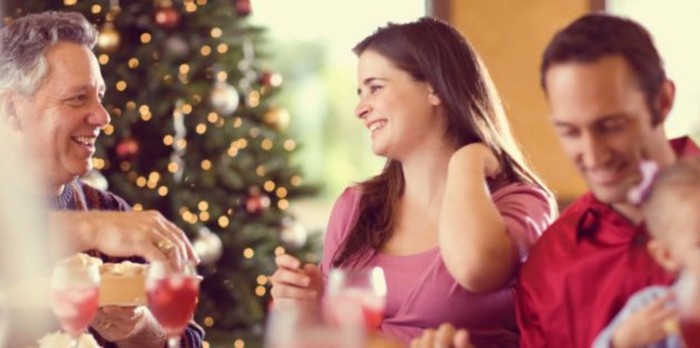 Holiday hospitality isn't about Pinterest-perfect expectations. It's about love and welcome, for any and everyone.
I'm not gonna lie. Pinterest is stressing me lately. All the holiday wreaths and centerpieces and mantel-scapes and place cards and DIY mason jar décor. It's a lot to add to my Christmas To-Do list.
Is this really what holiday hospitality is all about? Table settings and chalkboard signs and intricately decorated desserts?
Over a decade ago, my husband (then boyfriend) invited me to join his family for Christmas. As an only child of a single parent, this was the first time I had ever experienced anything like this. Parents, siblings, aunts, uncles, cousins, grandparents. A beautiful home overflowing with food and laughter and conversation.
On the drive over, I felt awkward and self-conscious. How am I supposed to act? What am I supposed to do? I was sure I would commit some social faux pas and offend someone somehow, or probably just do something weird that made them think I had been raised by wolves.
I remember Grandma Carolyn's welcoming smile and warm demeanor as I entered her home. And family member after family member echoed her kindness and acceptance in their own way. I arrived at the door, empty handed, no hostess gift or dish to share. I wasn't even part of the family, but none of that mattered. Not for a second did I feel anything but loved. Never did I feel judged or questioned or sized-up.
I can't tell you what the centerpieces looked like or what was on the mantel. I know for a fact Grandma has never looked anything up on Pinterest and doesn't take her cues on being a holiday hostess from anyone online. She doesn't need a tutorial on napkin folding because her smile says it all. Her character and genuine Christian hospitality shine through every fiber of her being. Her hospitality is based on the very foundation of our faith: come as you are, all are welcome, all are loved.
A few years later, I had a particularly hectic holiday. I worked all day baking holiday bread to bring as little gifts for everyone. I worried about baking them early but not too early, their cute, crafty wrapping, making special tags, transporting them without ruining all my hard work. The day finally came, and I arrived with darling, delicious loaves in hand. I passed them out to everyone, and they were all surprised and thankful and suitably impressed. And that was it.
I felt pretty special. In fact, I was pretty impressed with myself and pretty pleased with all the praise I had received. But after all that worry and planning and stress and extra work, no one's holiday was exponentially better for my efforts.
Not like that first holiday was for me.
Somewhere along the line I had forgotten what the hospitality of that holiday had meant to me. I had gotten it in my head that I was supposed to DO something for everyone. What that really meant was do something to IMPRESS everyone. Instead, I should have taken a page from Grandma Carolyn's book, from the Good Book, been truly hospitable, and just loved.
Now don't get me wrong, I love a delicious holiday loaf, and I know we can love others through the food we serve and how we keep our home. But as much as I appreciate the efforts of those gifted in entertaining, I have been more deeply impacted by the hospitality of a warm, welcoming heart then a perfectly planned party.
Grandma Carolyn set the bar in her family for holiday hospitality, and everyone has followed suit. I have had the pleasure of observing each holiday over the last 10 years as boyfriends, girlfriends, friends, out-of-towners, visitors and strangers have joined our holiday celebrations. Every time I'm struck not by the Martha Stewart or Pinterest-perfect execution of her holiday feast, but how every newcomer is instantly embraced.
Romans 12:9-21 shares with us how to act out our love as believers and among the instructions is to "practice hospitality" or in the greek, philoxenia, which according to Strong's Concordance means to show love, warmth, friendliness to strangers. That's it. No mention of mason jars or paper crafts or burlap table runners.
I have a toddler and newborn twins, so there ain't much time for crafting and cooking around here. But I can still practice true holiday hospitality. The kind that Grandma Carolyn and her crew showed me all those years ago. Not the kind of "hospitality" we pressure ourselves into imitating, all outward flash and fancy fixin's, but a truly hospitable spirit. The kind the Bible encourages. Warmth, friendliness, love, acceptance. Of new friends, new faces. Maybe it's inviting someone to our family feast. Maybe it's meeting a new mom for coffee, someone in need of a friend. Maybe it's texting and praying for an acquaintance. None of those require a practically perfect party, but they all require the heart of Christ, a heart that thinks of others before myself and shows them the love that He first showed me.
It's hard for me not to get tangled up in internet images that guilt me into believing I'm failing at life because my holiday doesn't match up to some sort of picture perfect expectations. It's so much easier to make impressive recipes and crafts and home décor and bask in everyone's praise (and likes and comments and repins) than it is to be genuinely loving and accepting and interested in others.
There is no earthly praise and glory for loving others. It's pretty hard to capture philoxenia in Pinterest-friendly picture with overlaying text.
But I have a clear portrait of true philoxenia in my mind. For me it's Grandma Carolyn's smile, her laugh, her hug, and, yes, her Persimmon Pudding and Grandpa's favorite Jello Salad. But without her character, her truly hospitable heart, all the rest would be a poor substitute.
I hope and pray that I can set the same example for hospitality in my little family that Grandma lived out in hers. Love, welcome, embrace. Anyone and everyone. And don't forget Grandpa's Jello Salad.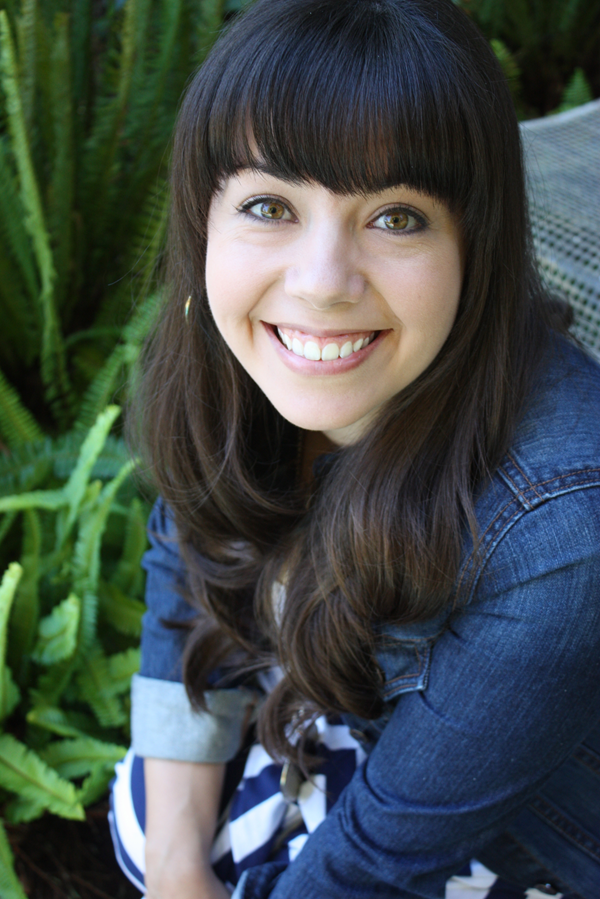 Hi there! I'm Marie Osborne, a blogger, wife, & stay-at-home mom who loves Jesus & laughs often (rather loudly, usually at myself). But more importantly, I'm here in the trenches right beside you, candidly sharing my sinner's journey, running after Jesus, stubbornly committed to my marriage, battling my sin nature as I strive for grace-filled motherhood, and daily wrapping myself in His mercy, comfort and love. Find me on Facebook, Twitter, Instagram and Pinterest to be encouraged, challenged, and laugh together. Visit my website to read more! 
---
---