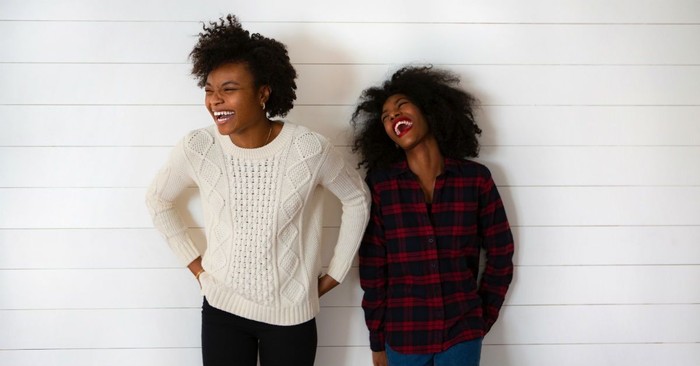 These days, confidence is something many of us can be perceived to have. From a new selfie to an opinionated post on current events, many times what one may perceive as confidence in themselves, another could take as arrogance. So how do we have God-given, healthy confidence without it taking the spotlight away from Christ and onto ourselves? I'd like to guide you through some scriptures I have found to use as guideposts to true confidence, not by the world's standards, but by the Bible's.
Photo Credit: Unsplash/Thought Catalog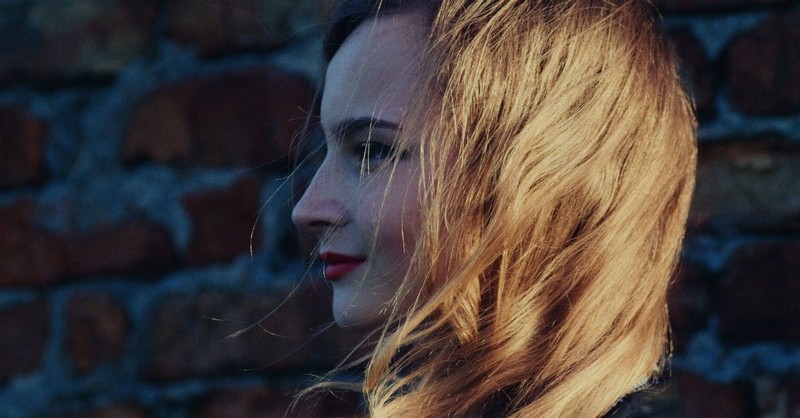 Confidence in making choices.
Choices are everywhere. If you are the least bit indecisive, it can be exhausting to get through one week of choices without feeling overloaded. Every choice and circumstance is different so there may not be a "one choice fits all" option. When we are searching the Bible for wisdom and discernment from the Lord, we can be confident about our choices.
"Be anxious for nothing, but in everything by prayer and supplication, with thanksgiving, let your requests be made known to God; and the peace of God, which surpasses all understanding, will guard your hearts and minds through Christ Jesus." (Philippians 4:6-7)
Your mind can also play tricks on you if you allow your emotions (or other people's opinions) to dictate your actions. And fear of making the wrong choice can lock you into indecision. Choose instead to practice listening for God's voice in your prayer and devotion time so that your confidence and discernment can grow.
"Your ears shall hear a word behind you, saying, "This is the way, walk in it," whenever you turn to the right hand or whenever you turn to the left." (Isaiah 30:21)
Photo Credit: Unsplash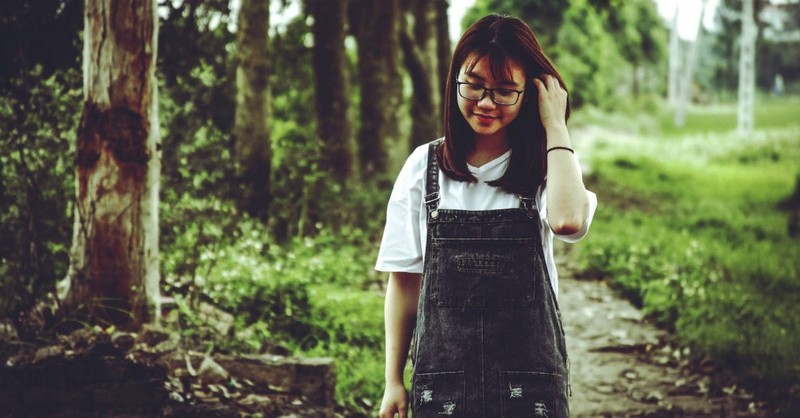 "...these do, and the God of peace will be with you."
Do you have trouble keeping good thoughts in your head? Maybe you tend to worry about decisions you've made or what people will think about you? Let this give you confidence and stillness of mind:
"Finally, brethren, whatever things are true, whatever things are noble, whatever things are just, whatever things are pure, whatever things are lovely, whatever things are of good report, if there is any virtue and if there is anything praiseworthy—meditate on these things. The things which you learned and received and heard and saw in me, these do, and the God of peace will be with you." (Philippians 4:8-9)
Photo Credit: Pexels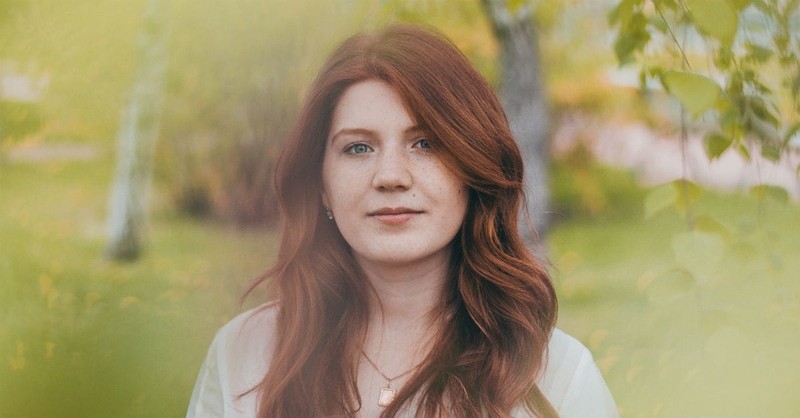 Confidence in handling opposition.
This world can be a cruel place. There is corruption, greed, violence, jealousy, neglect, etc. What are we to do when we are up against the enemy or have to respond to someone that has been ugly to us? Many times I want to just be removed from the situation - delivered - like it says in Psalms, "Deliver me, O my God, out of the hand of the wicked, out of the hand of the unrighteous and cruel man. For You are my hope, O Lord GOD; You are my trust from my youth." (Psalm 71: 4-5).
Has someone spit out a sharp word, given you a cruel look, or acted like you weren't even in the room? I wish I could say that our brothers and sisters in Christ, church family, family members, or friends would never act that way, but the truth is, sometimes that's where it can hurt the most. No one is perfect, and we believers are all saved by His grace. Even in these rough patches, there can be confidence in how we are called to react.
"Blessed are the peacemakers, for they will be called children of God." Matthew 5:9
Photo Credit: Unsplash/Vladislav Nikonov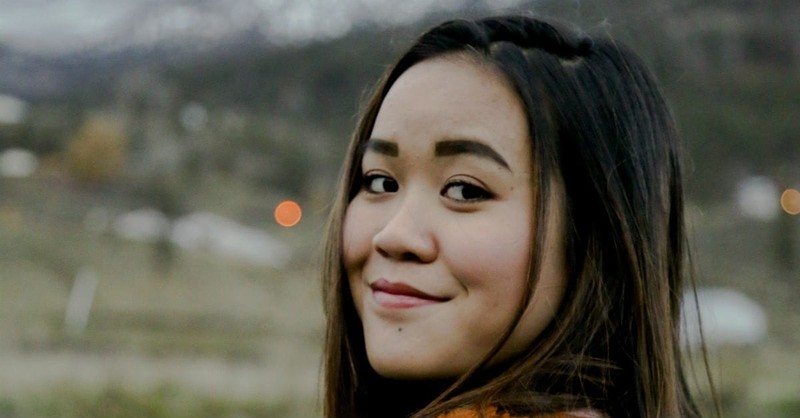 "God can take care of any battle we come across."
Do you know where to go when you feel down or hurt? God is our refuge and strength, and He can take care of any battle we come across. We are called to love God and others. We may be scoffed at or ridiculed, but we are never alone.
"I have become as a wonder to many, but You are my strong refuge. Let my mouth be filled with Your praise and with Your glory all the day." (Psalm 71:7-8)
I'm not the best in confrontations, but I can have confidence that other's words or how they treat me is not what God says about me. Is this easy to do? By no means. But handling a difficult situation with God's grace and confidence can be like a refining fire into Christ-likeness. You will be refined to shine if You let Him show you the way.
"Do all things without complaining and disputing, that you may become blameless and harmless, children of God without fault in the midst of a crooked and perverse generation, among whom you shine as lights in the world." (Philippians 2:14-15)
God can certainly deliver us out of situations, but many times, we are asked to endure it and be a light for someone else. 
Photo Credit: Unsplash/Noemi Macavei Katocz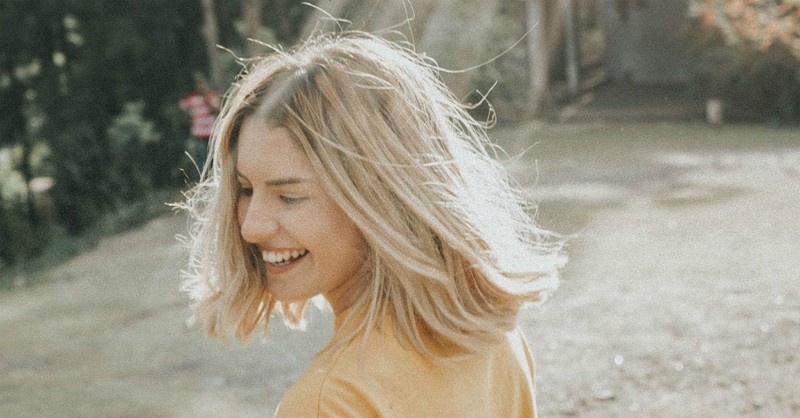 Confidence in facing fear.
Many times I want to protect myself, stand up against someone, or protect myself from harm by expecting the worst. There are times in life where proactively protecting ourselves and speaking up is the only way to survive a situation or make something right. But other times, we can be confident that God is going to make things right, give us functional discernment, and look after us.
"Repay no one evil for evil. Have regard for good things in the sight of all men. If it is possible, as much as depends on you, live peaceably with all men. Beloved, do not avenge yourselves, but rather give place to wrath; for it is written, "Vengeance is Mine, I will repay," says the Lord." (Romans 12:17-19).
This gives me strength and confidence knowing that the God of the universe cares about what others do to me and that He has the final word. Let this verse remind you of how you can stand on the confidence of Christ when in the presence of an enemy:
"And who is he who will harm you if you become followers of what is good? But even if you should suffer for righteousness' sake, you are blessed. "And do not be afraid of their threats, nor be troubled." But sanctify the Lord God in your hearts, and always be ready to give a defense to everyone who asks you a reason for the hope that is in you, with meekness and fear; having a good conscience, that when they defame you as evildoers, those who revile your good conduct in Christ may be ashamed. For it is better, if it is the will of God, to suffer for doing good than for doing evil." (1 Peter 3:13-17)
Photo Credit: Unsplash/Gian Cescon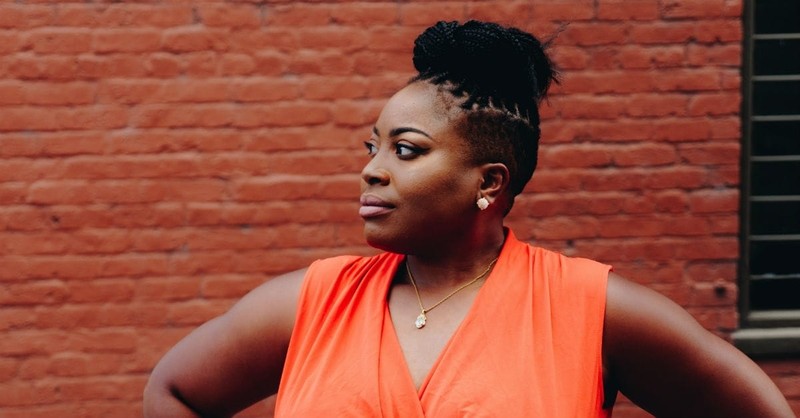 Confidence in our own skin.
What do you see when you look into a mirror? Your scars, white hairs, wrinkles, weight gain, or acne? I won't tell you that our outward appearance can't affect our overall self-confidence. We are only human. What I do know is that loving ourselves through our imperfections is a confidence builder from God.
We need to take care of our bodies because it's the house of the Holy Spirit and we want to live with our loved ones as long as God blesses us. But the glow of our inner beauty, our heart, is what the Bible tells us is most important. Here are a few more verses that instruct us on just how important laying a foundation of confidence from our inner beauty is key:
"Charm is deceitful and beauty is passing, but a woman who fears the Lord, she shall be praised." (Proverbs 31:30).
"Do not let your adornment be merely outward—arranging the hair, wearing gold, or putting on fine apparel— rather let it be the hidden person of the heart, with the incorruptible beauty of a gentle and quiet spirit, which is very precious in the sight of God." (1 Peter 3: 3-4)
Photo Credit: Unsplash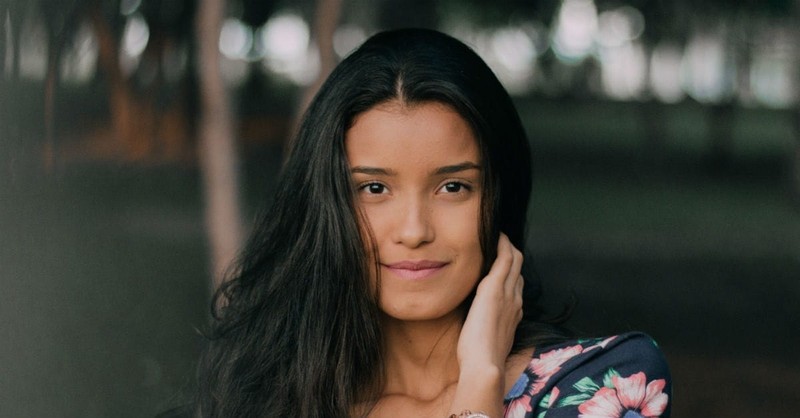 Live in God's gift of confidence.
God knows us, loves us, and is interested in every part of our lives. Don't believe me? Here's proof:
"For You formed my inward parts; You covered me in my mother's womb. I will praise You, for I am fearfully and wonderfully made; Marvelous are Your works, And that my soul knows very well." (Psalm 139:13-14)
The same God that created the heavens and the earth created you, instilled in you His fingerprint of purpose and provision, and wants you to live a life of confidence in His best for you. Whether it's to grow with confidence in your choices, your ability to handle opposition, to kick fear to the side, or to stand proud in your own skin — He wants you to live in confidence!
Photo Credit: Unsplash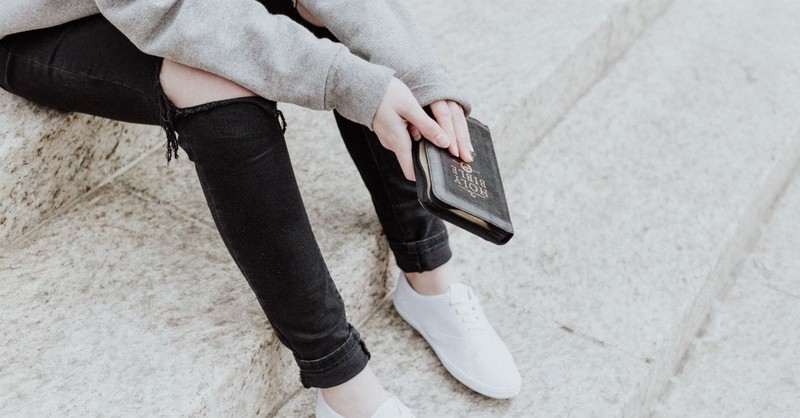 " The Bible is our manual for living such a life."
 The Bible is our manual for living such a life.
"Your word is a lamp to my feet and a light to my path." (Psalm 119:105)
Let's use the Bible's promises and direction to continue moving forward in life with full confidence until that glory filled day we are called home…
"…being confident of this very thing, that He who has begun a good work in you will complete it until the day of Jesus Christ…" (Philippians 1:6)
Mandy Smith is a joyful 30-something single living in GA. She is a full-time Speech-Language Pathologist. Her loves include Jesus, her family and friends, creativity, playing guitar and singing, coffee, laughing, and of course, writing! You can read more of her writing on  her website www.myjoyousheart.com and connect with her on Facebook, Twitter, YouTube and Instagram.
Photo Credit: Unsplash/Priscilla du Preez
Originally published Wednesday, 16 May 2018.
---
---