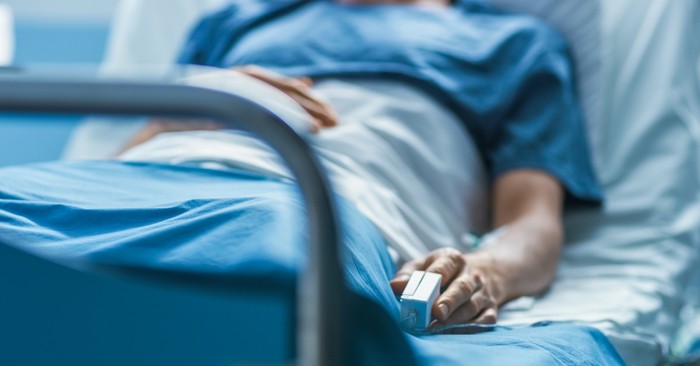 "Heal me, O Lord, and I will be healed; save me and I will be saved, for you are the One I praise." Jeremiah 17:4
As Jesus walked through the streets and entered village after village, the mere touch of His robe became a focal point for people seeking healing—not because the fabric of His robe held special power, but because the Savior of the world was all-powerful to heal.
In many cases of illness today, we utter the same hopeful prayer as the woman in the Bible: "If I only touch his cloak, I will be healed." And while this is a beautiful prayer of faith, there are many times when the Lord does not answer our prayers for physical healing.
Why is this? Sadly, some have been led to believe they lack faith. Others have turned their backs on God for not coming through as they hoped. But at the end of the day, the truth still remains: Sometimes, God chooses not to heal.
If you are struggling to understand why God doesn't always answer prayers for healing, here are 4 Biblical reasons to consider:
Photo Credit: © Getty Images/Gorodenkoff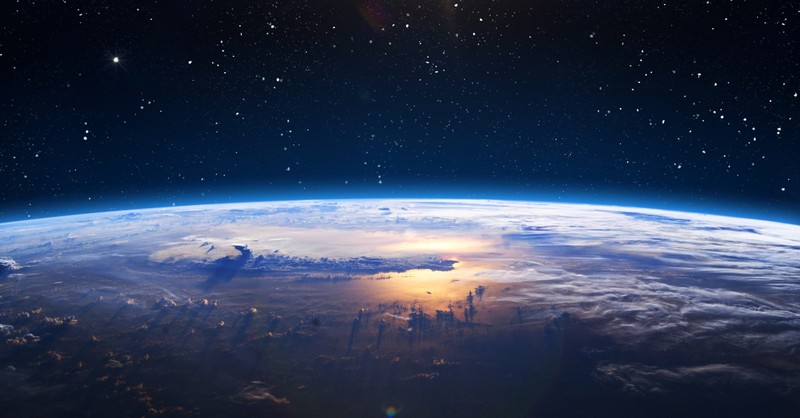 1. He Sees the Beginning from the End
"I make known the end from the beginning, from ancient times, what is still to come. I say, 'My purpose will stand, and I will do all that I please.'" Isaiah 46:10
Our view of life's circumstances, including illness, is confined to the urgency of the here and now. Especially when suffering is involved, our prayers are for immediate comfort and healing—and understandably so.
However, there is a divine purpose for all of creation that is written on a timeline we cannot see. And only God knows the beginning from the end. Our God is the Alpha and Omega. His ways are beyond our ways, and His thoughts far above our thoughts. And as difficult as it may be to understand, God is able to determine whether our physical healing is part of His perfect plan.
The most important thing to keep in mind when God doesn't answer our prayers for healing is that He loves us more than we can comprehend. And it is because of His great love that we can rest in His sovereignty and know that He holds eternity in His hands. Here are three passages to help you rest in the Sovereignty of God:
"He has made everything beautiful in its time. He has also set eternity in the human heart; yet no one can fathom what God has done from beginning to end." (Ecclesiastes 3:11)
"This is what the Lord says—Israel's King and Redeemer, the Lord Almighty:
I am the first and I am the last; apart from me there is no God." (Isaiah 44:6)
"I am the Alpha and the Omega, the First and the Last, the Beginning and the End." (Revelation 22:13)
Photo Credit: © Getty Images/buradaki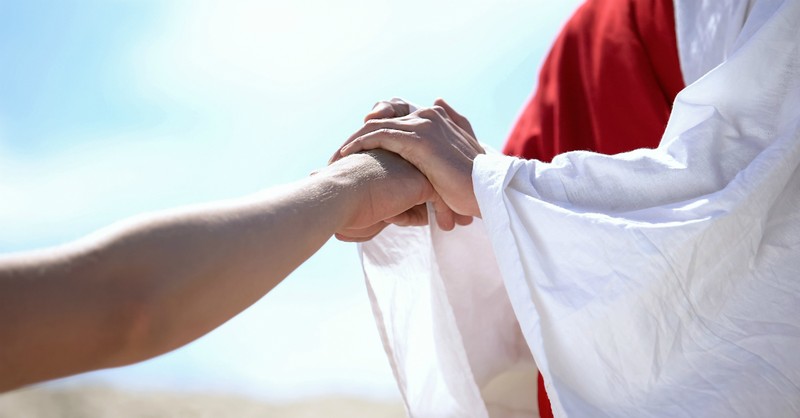 2. He Wants to Save
"If you declare with your mouth, 'Jesus is Lord,' and believe in your heart that God raised him from the dead, you will be saved. For it is with your heart that you believe and are justified, and it is with your mouth that you profess your faith and are saved." (Romans 10:9-10)
The Bible assures us that God saves all who call upon His Son, Jesus, and believe in their hearts that He is Lord. So when He chooses not to heal someone physically, perhaps it's because there are hearts that need to be healed unto salvation.
As difficult as this is for us to comprehend, God will do whatever is necessary to draw people to Himself. We must keep in mind that this is done out of His incomprehensible love for us and desire that all would be saved. While our physical bodies might not be healed, every repentant heart that calls upon the name of Jesus for salvation is healed completely.
Prayer: Heavenly Father, thank You for healing our hearts from sin and death. Thank You for saving us through the sacrifice of Your Son. Help us to remain faithful to You even when we don't understand Your ways. Give us a heavenly perspective so that we can trust that You are the Healer of hearts unto salvation. Even when You choose not to heal our physical bodies, strengthen our faith to believe that You are holy and just. In Jesus' name, amen.
Photo Credit: © Getty Images/motortion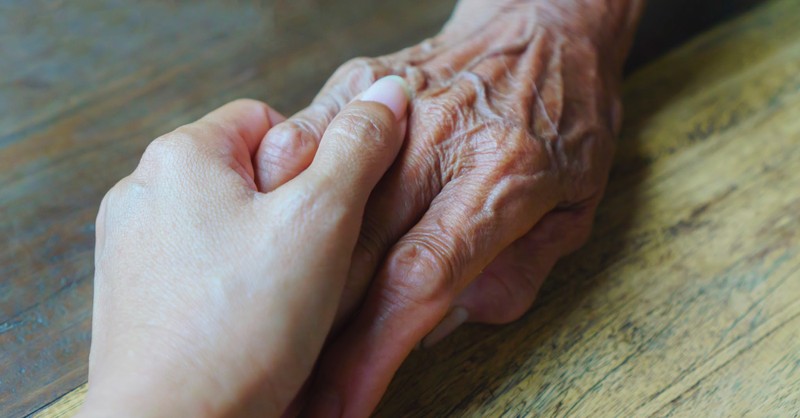 3. Our days are numbered.
The concept that our days are numbered isn't as easy to accept as we might think it is. There are many questions regarding why people die at certain times and in certain ways. For example, questions about young children dying before they even have a chance to live, or questions about people who choose to take their own lives are deeply troubling to us. As we struggle to make sense of life and death, here are a few comforting verses to remember:
"Your eyes saw my unformed body; all the days ordained for me were written in your book before one of them came to be." (Psalm 139:16)
"Since his days are determined, and the number of his months is with you, and you have appointed his limits that he cannot pass, look away from him and leave him alone, that he may enjoy, like a hired hand, his day." (Job 14:5-6)
"Just as people are destined to die once, and after that to face judgment, so Christ was sacrificed once to take away the sins of many; and he will appear a second time, not to bear sin, but to bring salvation to those who are waiting for him." (Hebrews 9:27-28)
Even though we have these truths in front of us, it doesn't always ease the pain of losing a loved one. When God doesn't answer our prayers to heal, we might even feel a sense of betrayal. At times like these, it's imperative that we cling to the goodness of God even when we do not understand. For there will be a day when there are no more tears, no more sickness, and no more pain.
"He will wipe every tear from their eyes. There will be no more death or mourning or crying or pain, for the old order of things has passed away." (Revelation 21:4)
Lord God, thank You for the promise that one day there will be no more death. Help us during this time on earth to keep that eternal view in mind. Remind us again and again that the old order of things will pass away. Comfort us in the midst of loss and help us to see Your goodness in the pain. It is in the holy name of Your Son, Jesus, we pray. Amen.
Photo Credit: © Getty Images/Yaom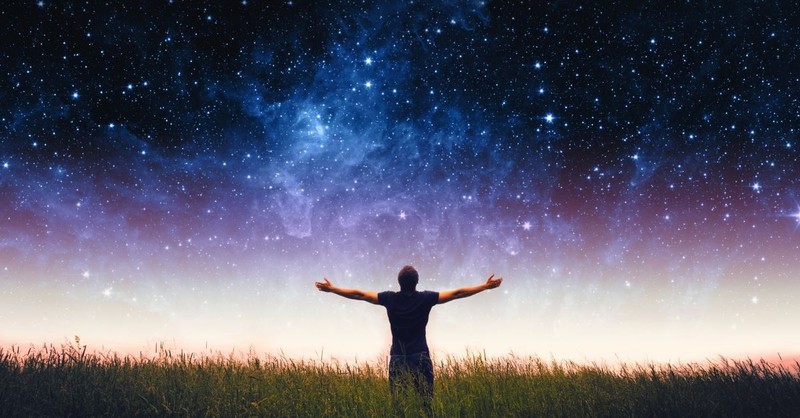 4. His Ways Are Not Our Ways
"For my thoughts are not your thoughts, neither are your ways my ways," declares the Lord. "As the heavens are higher than the earth, so are my ways higher than your ways and my thoughts than your thoughts." (Isaiah 55:8-9)
Is it difficult to trust that God knows best? How many of us, if we're completely honest, have thought that if we were God we would do things differently?
The only way we can even begin to comprehend the Lord's ways is to liken them to parenting. Often, parents make decisions for their children that they do not like or understand. Children then retaliate with why they think it's unfair or wrong. But because parents love their children and only want what is best for them, they stand firm on their decisions even when it doesn't make sense to the child.
Many of life's experiences will only be explained once we get to heaven—if they are explained at all! In the meantime, it's up to us to keep the faith, even when we don't know why God does things the way He does.
As this writer states, "Faith is not confidence that something will happen or even hope that it will happen. It is pure and simple trust that God knows what is best, even when it comes to our own healing."
My friend, God does know what is best for each of us, even when it comes to healing. Please don't allow your limited view to diminish your faith in the One who heals. Keep the words of the woman in Mark chapter five as your prayer of faith. "If I only touch His cloak, I will be healed." Then, trust your sovereign God for the outcome.
Photo Credit: © Getty Images
Originally published Monday, 17 May 2021.
---
---