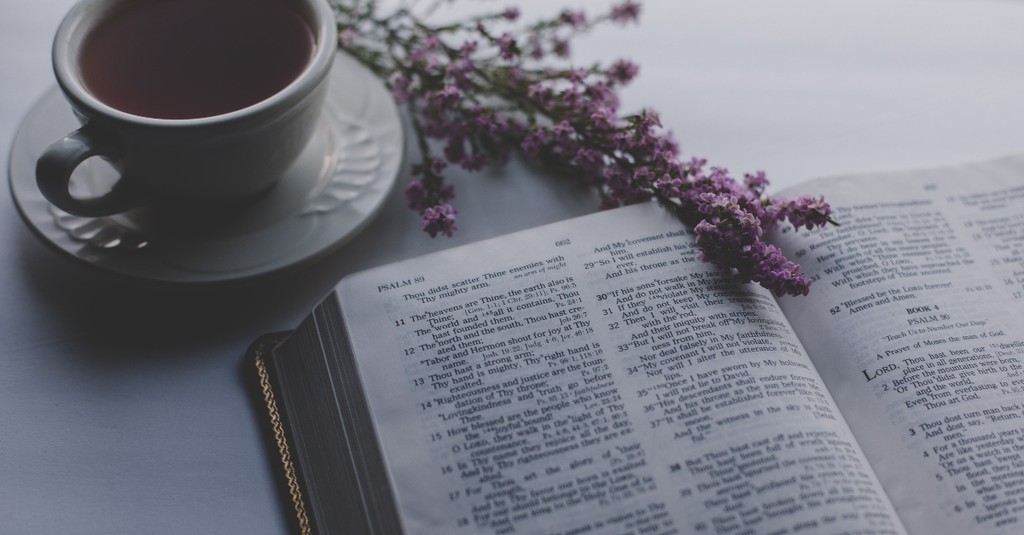 If you were to take a glimpse into my personal bible, and open up to the psalms, you would see pages that are well-worn, tear-stained, and scribbled with notes—there to remind me of the times my heart broke open to the beautiful, timeless word of God.
Are you worried? Are you stressed? I want to share with you some of my favorite passages from the psalms; verses that have spoken so personally to my heart. As you meditate on the truth of these words, they will begin to renew your mind, calming any stress or anxiety as the light of His word begins to saturate your heart and your mind.
Photo Credit: © Unsplash/Carolyn V
Slide 1 of 4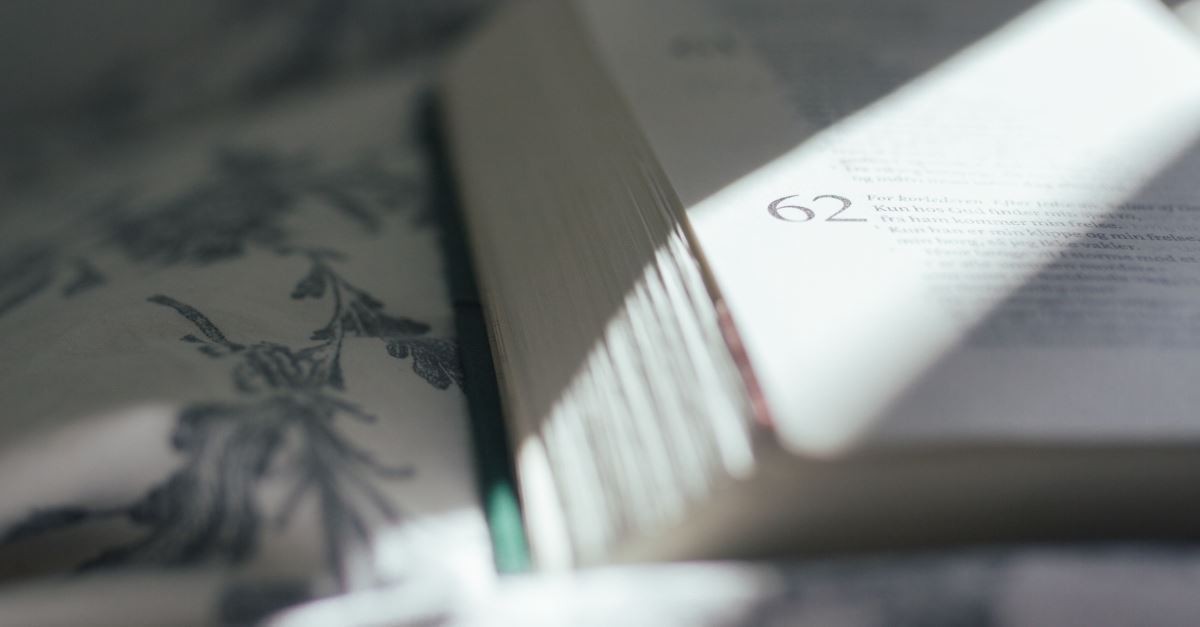 Here Are 20 Psalms to Calm Your Stress and Anxiety:
1. "On the day I called, You answered me; You made me bold and strengthened my soul." (Psalm 138:3 NASB)
When we call out to the Lord, He hears us and strengthens our soul in a way that only He can!
2. "He shall call upon Me, and I will answer him;
I will be with him in trouble;
I will deliver him and honor him.
With long life I will satisfy him,
And show him My salvation." (Psalm 91:15-16 NKJV)
As we face times of trouble, God Almighty is leading us through deliverance, and He's showing us His salvation. We get to experience Him as our Almighty Deliverer. What incredible opportunity for His glory and faithfulness to be seen.
3. "Our God says, 'Calm down, and learn that I am God! All nations on earth will honor me.'" (Psalm 46:10 CEV)
God says to us, "Calm down, and learn that I am God!" He wants us to watch, and to see, and to learn about who He is, as our God, our Mighty Deliverer, the One who is always with us. He longs for us to know Him.
4. "Your enemies make evil plans against you. They think up evil things to do. But they can't succeed." (Psalm 21:11 NIRV)
God has our backs. He says in His word that though our enemy has plans against us, he cannot succeed. We can take great joy and comfort in the victory we have in Jesus!
5. "You prepare a table before me in the presence of my enemies;
You anoint my head with oil;
My cup runs over." (Psalm 23:5 NKJV)
Photo Credit: © Unsplash/Lilian Dibbern
Slide 2 of 4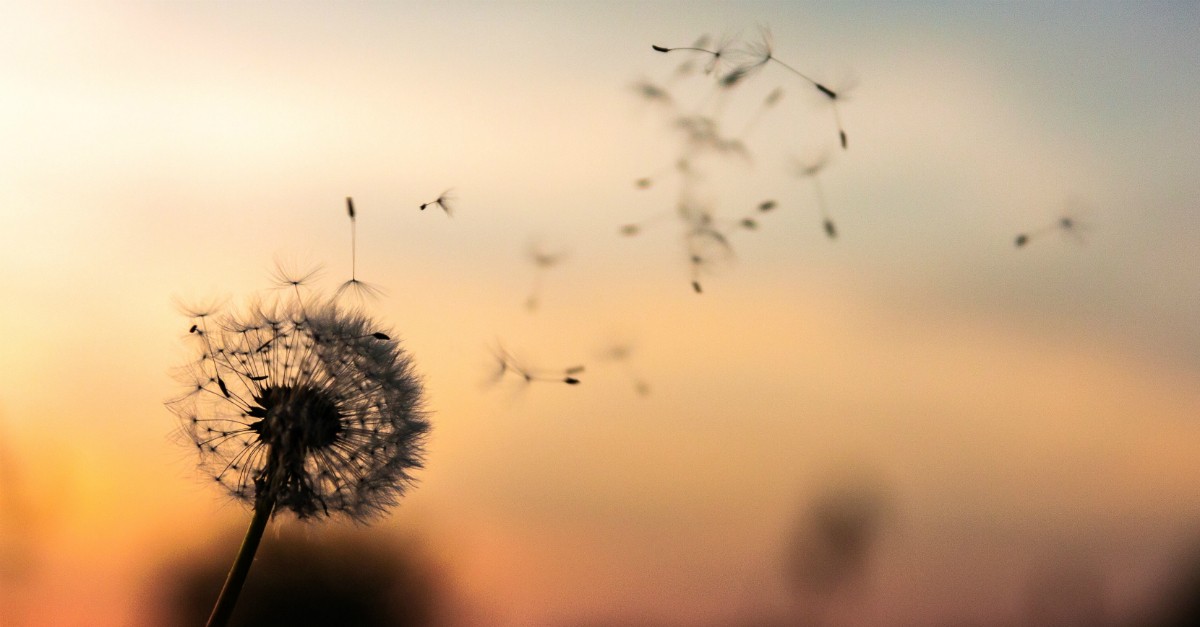 Psalms for Strength and Reassurance
6. "Never envy the wicked! Soon they fade away like grass and disappear. Trust in the Lord instead. Be kind and good to others; then you will live safely here in the land and prosper, feeding in safety. Be delighted with the Lord. Then he will give you all your heart's desires. Commit everything you do to the Lord. Trust him to help you do it, and he will. Your innocence will be clear to everyone. He will vindicate you with the blazing light of justice shining down as from the noonday sun.
Rest in the Lord; wait patiently for him to act. Don't be envious of evil men who prosper. Stop your anger! Turn off your wrath. Don't fret and worry—it only leads to harm. For the wicked shall be destroyed, but those who trust the Lord shall be given every blessing. Only a little while and the wicked shall disappear. You will look for them in vain. But all who humble themselves before the Lord shall be given every blessing and shall have wonderful peace." (Psalm 37:1-22 TLB)
Our Father promises us His peace! No matter what we could ever face, as His children, we are promised His peace.
7. "You are my strong shield, and I trust you completely. You have helped me, and I will celebrate and thank you in song." (Psalm 28:7 Contemporary English Version)
There is power in thankfulness, especially when thankfulness becomes a song within our hearts. A thankful heart is able to look on the bright side and see the light of any situation we may face.
8. "He will not fear bad news; his heart is steadfast, trusting in the LORD." (Psalm 112:7 Berean Study Bible)
Declaration: I will not fear bad news, because my heart is steadfast, and I trust in the Lord!
9. "Create in me a clean heart, O God, and renew a right spirit within me." (Psalm 51:10 ESV)
Prayer: Father God, I ask and pray that You will refresh and renew a right spirit within me, that my heart would be made clean, so that I can think in a way that is in line with Your heart.
10. "The LORD gives strength to his people; the LORD blesses his people with peace." (Psalm 29:11 NIV)
Prayer: Lord, in Your word You promise to give me Your strength, in order to face whatever is before me. You say You'll bless me with Your peace. Thank You for Your peace, God! Help me to walk in Your peace, moment by moment.
Photo Credit: © Unsplash/Dawid Zawila

Slide 3 of 4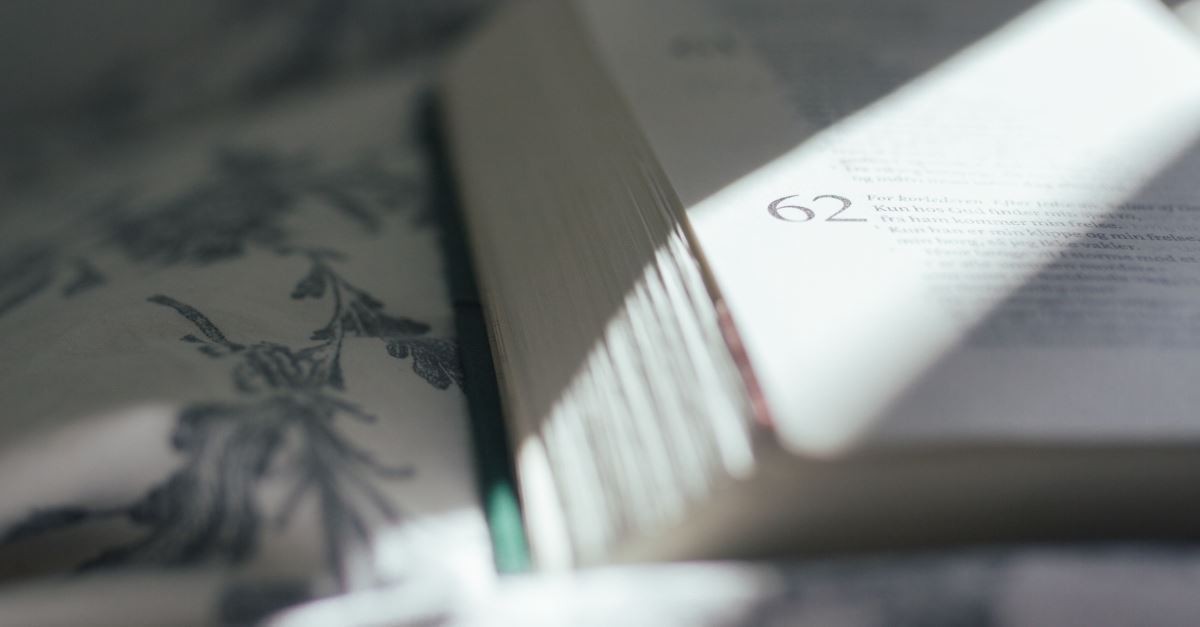 Psalms for Refuge and Safety
11. "I have set the Lord always before me;
Because He is at my right hand I shall not be moved.
Therefore my heart is glad,
And my glory rejoices;
My flesh also will rest in hope." (Psalm 16:8-9 NKJV)
We can rest in hope, because Jesus is our living hope!
12. "You are my hiding place;
You shall preserve me from trouble;
You shall surround me with songs of deliverance. Selah" (Psalm 32:7 NKJV)
Just imagine the Lord singing songs of peace and deliverance over you. Yes, that's real! The word says that He surrounds us with His songs of deliverance. What a beautiful picture. He is for us!
13. "Therefore my spirit is overwhelmed within me;
My heart within me is distressed.
I remember the days of old;
I meditate on all Your works;
I muse on the work of Your hands.
I spread out my hands to You;
My soul longs for You like a thirsty land.
Selah" (Psalm 143:4-6 NKJV)
Remembering His faithfulness in times of trouble will turn a battle into a powerful time of worship—and worship is a weapon!
14. "Uphold my steps in Your paths,
That my footsteps my not slip.
I have called upon You, for You
Will hear me, O God." (Psalm 17:5-6 NKJV)
He hears our every word, and He sees every tearful cry for help! We can have confidence that He hears our hearts, He knows what we're going through. He will be our help in times of trouble.
15. This verse is a powerful declaration:
"I will love You, O Lord, my strength.
The Lord is my rock and my fortress and my deliverer;
My God, my strength, in whom I will trust;
My shield and the horn of my salvation, my stronghold.
I will call upon the Lord, who is worthy to be praised;
So shall I be saved from my enemies." (Psalm 18:1-3 NKJV)
Photo Credit: © Unsplash/Lilian Dibbern
Slide 4 of 4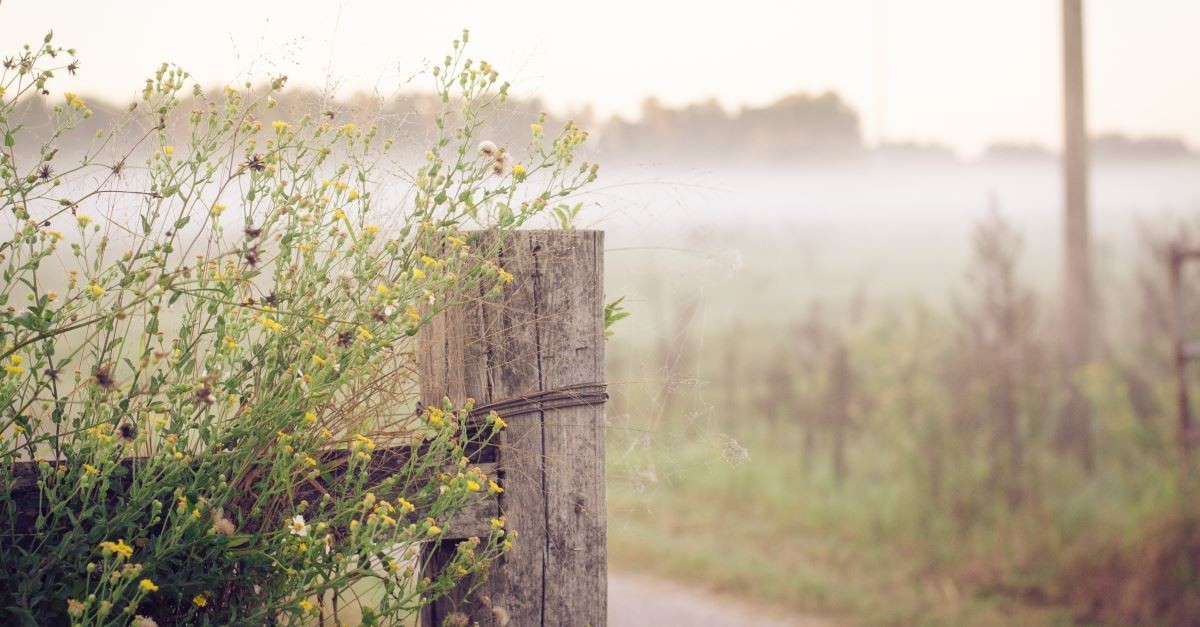 Psalms to Give You Courage and Hope
16. "It is God who arms me with strength,
And makes my way perfect." (Psalm 18:32 NKJV)
It's His strength that carries us through, not our own!
17. "The Lord is my light and my salvation;
Whom shall I fear?
The Lord is the strength of my life;
Of whom shall I be afraid?" (Psalm 27:1 NKJV)
When we see as He sees, through His Word, from His perspective, we can then begin to see that we have absolutely nothing to fear.
18. "But as for me, I trust in You, O Lord;
I say, "You are my God."
My times are in Your hand;
Deliver me from the hand of my enemies,
And from those who persecute me." (Psalm 31:14-15 NKJV)
19. "Wait on the Lord;
Be of good courage,
And He shall strengthen your heart;
Wait, I say, on the Lord!" (Psalm 27:14 NKJV)
Prayer: Give me courage, and confidence in times of waiting, Lord!
20. "Our soul waits for the Lord;
He is our help and our shield.
For our heart shall rejoice in Him,
Because we have trusted in His holy name.
Let Your mercy, O Lord, be upon us,
Just as we hope in You." (Psalm 33:20-22 NKJV)
Prayer: Thank You, Lord, for the truth and for the power of Your Word. Let it sink down into my heart, let it become part of who I am. Let it guide my every step. Your Word is unfailing and You are forever faithful!
---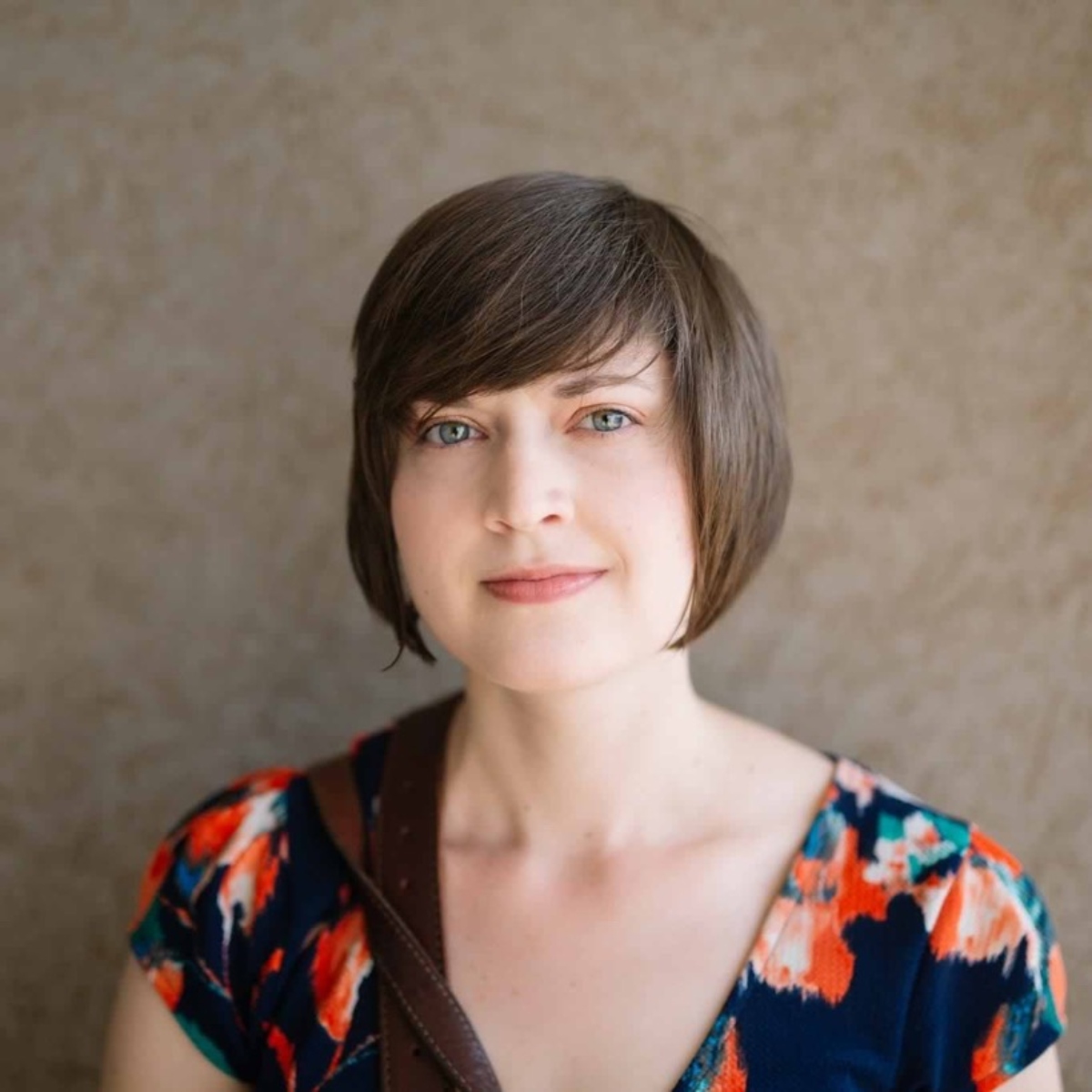 Heather Barr is a simple country girl living in North Carolina alongside her husband, Jason. They have two Blue Heeler pups, two cats, and eight chickens. Heather enjoys photography, spending time in the garden, and curling up with a good book. Heather loves writing about her journey into the Father's heart, as she faces her fears, discovers who she is in Christ, and learns how to live life in the Secret Place of His presence. You can follow her daily journal at Life in the Secret Place, and connect with her on Instagram and Facebook.
Photo Credit: © Unsplash
Originally published Tuesday, 28 April 2020.