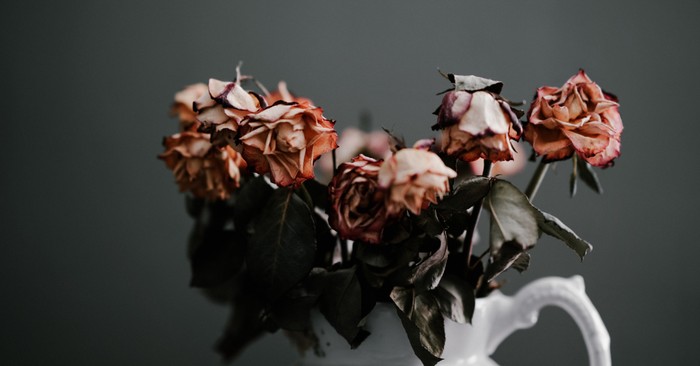 Knowing that we will have troubles is one thing but knowing how to not lose heart during them is another. Let's dive a little deeper together and learn more about how not to lose heart when sorrows grow.
Life is tough. Could that be the understatement of this decade? For some reading this, 2020 and now 2021 are some of the two toughest years they have lived. For others, including myself, we can think of some other years in the past that were full of sadness, confusion, loss, and heartache as well. Truth is, we are all going to experience pain in our lives. We are told of this by Jesus in John 16:33 when he reminded his disciples of the truth, "...In this world you will have trouble. But take heart! I have overcome the world."
Knowing that we will have troubles is one thing but knowing how to not lose heart during them is another. We can study, memorize, and be ready to take on a set-back, but until we are in it and have to apply what we know with how we choose to believe and live through the pain, we never realize how hard it can be. I have been reminded over the past few days that peace is not a product of our external life but a product of living in God's graceful watch. His peace is the only thing that can hold us right-side up when life flips us upside down. Let's dive a little deeper together and learn more about how not to lose heart when sorrows grow.
Look at How Jesus Lived
When I think about learning how to react to people, how to be ok in losing, how to take rejection and love anyway, I think about Jesus. He is the example that will always be the go-to guide on how to not lose heart. He was perfection, God in man's form, and yet He still felt all of the pains, temptations, and loss that we feel today. He wasn't the most popular or most liked person in his town but He was perfect.
"Consider him who endured such opposition from sinners, so that you will not grow weary and lose heart" (Hebrews 12:3). I love this verse because it reminds me that Jesus was real. He was beaten, spit on, denied even by those closest to him, yet he moved forward to complete His Father's will even through death on the cross. In this verse in Mark 14:33-35, we see just how human Jesus was, "He took Peter, James and John along with him, and he began to be deeply distressed and troubled. 'My soul is overwhelmed with sorrow to the point of death,' he said to them. 'Stay here and keep watch.' Going a little farther, he fell to the ground and prayed that if possible the hour might pass from him."
We see how Jesus was scared, even sweating blood! He still felt the emotions we have on a day-to-day basis but He let His faith overrule his fear. We also know that we are no greater than our Savior, so troubles are bound to surface in our lives as well. "Remember what I told you: 'A servant is not greater than his master.' If they persecuted me, they will persecute you also. If they obeyed my teaching, they will obey yours also" (John 15:20). You may say, yes, but He was perfect and He knew the final result...and I would say, don't we also now know the end of the story? We know our God reigns and that one day every knee shall bow and confess Jesus Christ is Lord! It's ok to have emotions, sadness, fear, and heartache, but we must remember the end of our promise has not come yet and we can rest out hearts on that truth!
Stay Connected
We've all felt the sting and loss of connection over the past year. Churches have been closed, online, or the size of the congregation has been restricted. Schools and jobs have been virtual or smaller in size. We've felt a major loss of any sense of belonging and joy missing time with our families and groups of friends due to the virus. While it has been important to be safe, it has been hard to see our days go by with less and less connection.
Something that has helped me to not lose heart over loneliness is being intentional with those that I have been able to stay connected with. Interactions look different, but people's hearts and longings to connect are the same. Whether it's through more phone calls, texting, Face Times, Zooms, or hand written letters, being intentional with connecting is important. We need to remember that goodness is ahead. Sometimes the best way to encourage our own heart is to encourage our friends and family of this truth: "I remain confident of this: I will see the goodness of the Lord in the land of the living. Wait for the Lord; be strong and take heart and wait for the Lord." (Psalms 27:13-24)
In Hebrews 10:24-25 we are encouraged to stay connected, "And let us consider how we may spur one another on toward love and good deeds, not giving up meeting together, as some are in the habit of doing, but encouraging one another—and all the more as you see the Day approaching." I'll admit I haven't been as connected to the amount of people I usually am but it has been really special getting to know a smaller set of people in my life even more intentionally.
Remember What Is True
Being in quarantine as a single person is hard. I won't lie and say that my heart was always full of joy and hope during the day-to-day as this pandemic began. But something that I did try to be intentional about was remembering God's promises to us, remembering that each day is a step closer to good news, and that where I focus my mind is where my heart will follow. As it is stated in Matthew 6:21, "For where your treasure is, there your heart will be also."
When news goes from bad to worse, and my heart wants to give up hope, I have to tell myself to focus on joy and on the things that are good. I have tried to memorize and recite Paul's words in Philippians 4:8 a lot lately and it is helping me to not let my mind wander too far, "Finally, brothers and sisters, whatever is true, whatever is noble, whatever is right, whatever is pure, whatever is lovely, whatever is admirable—if anything is excellent or praiseworthy—think about such things."
We have to remember God's love for us, His plan for His children, and His omnipotence over everything that plagues us. "Therefore we do not lose heart. Though outwardly we are wasting away, yet inwardly we are being renewed day by day" (2 Corinthians 4:16). We can be renewed in body, mind, and soul through His guidance and love. Reading His word daily, meditating on how He has met our needs in the past, and continuously guarding our minds and hearts can help us to not lose heart.
Keep Your Hope Alive
If there is something we can all use a big dose of every day of our lives, it's hope. Without hope of love, the heart depresses. Without hope of a better tomorrow, our outlook becomes defeated. We have to remember to "...hold unswervingly to the hope we profess, for he who promised is faithful" (Hebrews 10:23). If the people you love seem to have lost hope, be the hope cheerleader they need! If you need help becoming hopeful again, remember God's promises to "...strengthen you and help you; I will uphold you with my righteous right hand" (Isaiah 41:10).
Jesus loves me and Jesus loves you. He wants to comfort us in our times of despair, heartache, sorrow, and defeat. He knows the past, the present, and the future. We are not asked to look over our hurts or put a band-aid over them. We have to work through the sorrows that come at us like crashing waves onto a shore. We need to remember that we have a Comforter who is willing and able to hold our hearts with care because He is our "...Comforter in sorrow..." (Jeremiah 8:18) Sometimes there will not be a quick answer to our ache. Sometimes we are just asked to wait, "I wait for the Lord, my whole being waits, and in his word I put my hope" (Psalms 130:5).
Please don't lose heart, my friends. You are not alone and He is willing and able to lead you through whatever sorrows may be at your door tomorrow. Keep the faith! The saints and angels are all cheering us on with Jesus as their conductor! Please remember this: He sees you, He knows what you're facing, and He loves so very much! "I have told you these things, so that in me you may have peace. In this world you will have trouble. But take heart! I have overcome the world" (John 16:33).f
Photo Credit: © Unsplash/Annie Spratt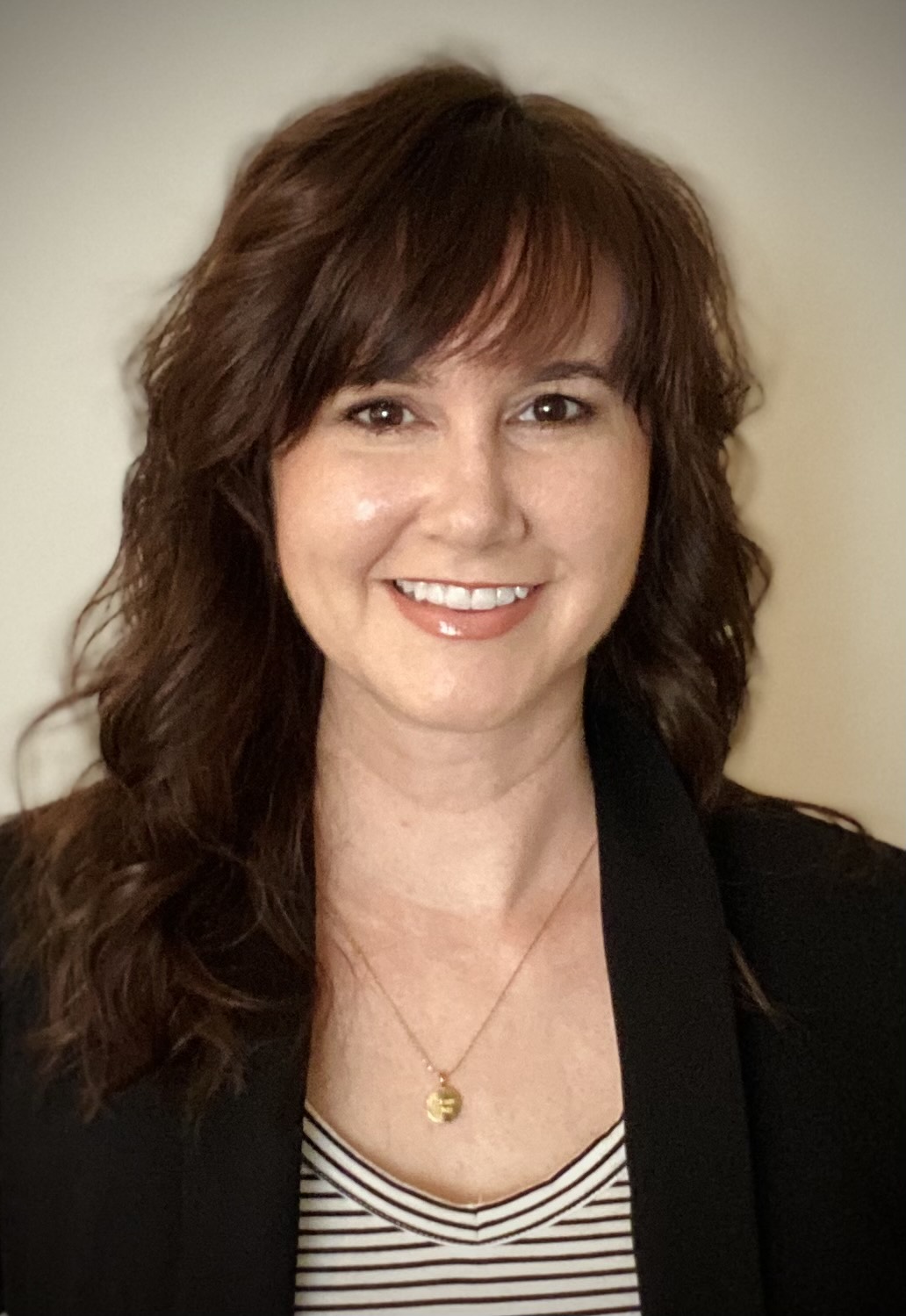 Mandy Smith started her blog, My Joyous Heart, in 2011, began freelance writing in 2013, and is now the proud author of Almost There: A 30 Day Journey Where Tomorrow's Uncertainty Takes a Back Seat to the Promise of Today. Mandy is single, currently working as a full-time speech-language pathologist, and lives in Atlanta, GA. Communication in its many forms has been a major part of Mandy's life thus far personally, professionally, and spiritually. You can read more of her writing at www.myjoyousheart.com and connect with her on Facebook, Instagram, TikTok, Twitter, and YouTube.
---
Want more interaction with the women of iBelieve? Join our fans, writers, and editors at the iBelieve Facebook group, Together in Faith, for more videos, stories, testimonies, prayers and more. Visit here to join the community!
---
---