Have you read the Bible verses and marveled at the mountains singing, the rivers clapping their hands and the bones singing in praise to God? Me too! (see Isaiah 55:12; Psalm 96:12, Psalm 98:8, Psalm 35:10, Psalm 51:8)
All of nature is capable of praising God!
You and I are designed by God to know Him and to rejoice in His magnificence. We are also products of a fallen world and we are living with so many temptations to ignore God, hide from Him and worship the lesser gods. Our free will holds the key that opens the door to our experience of God and the life He brings.
In the last few weeks, Romans 8:6 has come alive to me. It says, "For to set the mind on the flesh is death, but to set the mind on the Spirit is life and peace." This verse perfectly describes the spiritual battle we all face.
The life and death importance of where we focus and who we surrender our will to invites us into a deeper look at our lives. Here are a few questions I'm asking.
Are there physical, mental/emotional and relational deaths occurring in my life as a result of focusing on one of the lesser gods?
Perhaps ….
Death in our bodies could be experienced as stress-related illnesses, allergies, auto-immune and digestion issues, etc. Read more on this here.
Death in our minds could be experienced as depression, anxiety, paranoia, bitterness, envy, rage, narcissism, suicidal thoughts, etc.
Death in our relationships could be codependency, betrayal, quarreling, un-forgiveness, chronic dissatisfaction, condescension, silence, physical and mental abuse, divorce, etc.
How much more life and peace would I experience if I focused more on the One True God, prayed about EVERYTHING, and responded to the Holy Spirit's promptings?
Perhaps …
God's life and peace in our bodies could result in hormone balance, organs working together, tissues healing, uninterrupted sleep, the absence of chronic pain, and an immune system that fights infection instead of own bodies, etc.
God's life and peace in our minds could lead to joy-filled days, self-control that avoids destructive behavior, soundness of mind, confidence, faith and hope.
God's life and peace in our relationships could be revealed as we express patience, kindness, gentleness, humility, forgiveness, laughter, compassion, and pursue unity, intercession, perseverance and more.
I want MORE of all of that! What about you?
So what's it going to take?
Breaking Down Strongholds
Before we receive the amazing grace of life and peace that God offers us, we suffer from spiritual blindness. Our minds can't grasp the reality and goodness of God when the flesh controls us. So we live hunkered down in strongholds of sin. These strongholds seem right to us because we can't see past the walls of our self-protective fortresses.
I'm soooo grateful for the power of God's word to expose our motives. Ten years ago, I cried out to Jesus for help. The help He gave me came in the form of Bible study, biblical counseling and faith-filled friends. This undeserved grace was the beginning of so many breakthroughs and many more to come!
All through His Word, God invites us to set our minds on Him and His kingdom with the promise that everything else we need will be at our disposal. (Colossians 3:2, Matt 6:33, Matt. 7:7)
In order to live on the life and peace side of our strongholds, we have to go to war.
"For though we walk in the flesh, we are not waging war according to the flesh. For the weapons of our warfare are not of the flesh but have divine power to destroy strongholds. We destroy arguments and every lofty opinion raised against the knowledge of God, and take every thought captive to obey Christ" (2 Corinthians 10:3-5).
Have you identified the strongholds in your life? If you aren't sure, just look for the issue(s) that keeps cropping up over and over again in your life. Look for the areas of where you lack peace.
Hiding from God
As I have prayerfully pursued physical and emotional healing, God has revealed my habit of hiding.
I have hidden from confrontation most of my life. I have hidden my acknowledging and expressing my feelings because I didn't trust people to care about them. I've hidden some memories because they seem too painful. All of this hiding is a form of "self-protection." It is one of the ways we allow our minds to be controlled by the flesh. Hiding is a stronghold that leads me (and you) away from God's life and peace.
As I wrote to God in my journal about my habit of hiding, I heard the song lyrics, "You are my hiding place. You always fill my heart with songs of deliverance, whenever I am afraid I will trust in You." And I suddenly I was awake to the truth that God is my refuge and my fortress. My knowledge of God as my refuge suddenly became my new experience of God as my hiding place. Now the door of my heart was open and ready to turn to God for safety instead of choosing my self-protective coping mechanisms.
What just happened in the spiritual realm?
Our merciful God revealed the hiding to me as a result of years of praying, "Heal me Lord, and I will be healed. Save me and I will be saved (Jeremiah 17:14)." Then through prayer, I confessed my lifestyle of fear and hiding (darkness) to God's light. I am no longer resisting God's offer of life and peace. I am no longer choosing to cooperate with the schemes of the devil which lead to physical, mental, relational and spiritual death and destruction.
Stronghold demolished!
What weapons are you using to destroy the arguments and opinions that keep you from experiencing more of God's life and peace?
A Simple and Powerful Prayer
Several months back, I began to call the cowering part of me out of hiding.
I beckoned the captive out of its cell. This is what I wrote in my journal:
Awake!
Awake my heart to the love and life of God in me, for me.  
Arise my wounded and hiding heart. Gaze at the Spirit of life, the answer to every tear, every betrayal, every uncertainty.
Rest my soul in the breeze of the breath of Life within you. Let it soothe your rough edges.
Since this prayer, God has prompted me to invite all of my body, soul, mind and spirit to become a receptor ready to receive God's life and peace. Just as our tongue has taste receptors, we are designed to be life and peace receptors. I want every part of me to be awake to God and ready to receive what He is offering me.
If the mountains can sing and rivers can clap their hands in praise to God, why not all of me and all of you?
Let's speak to each part of our life experience that is not cooperating with God's. Let's call our organs and systems and relationships by name and introduce them to the way of life and peace.
Let's pray this prayer of awakening over those who are not yet able to pray it for themselves. We are intercessors, partners with God's Holy Spirit, in the business of demolishing the strongholds that enslave us and our loved ones.
Can you imagine the great awakening we will all experience?
I believe we will become irresistible magnets drawing the world into a relationship with our One True God!
Besides this you know the time, that the hour has come for you to wake from sleep. For salvation is nearer to us now than when we first believed (Romans 13:11).
Related Video: How to Experience God's Goodness Even in Hard Times
iBelieve.com: How to Experience God's Goodness Even in Hard Times - Sara Hagerty from ibelievedotcom on GodTube.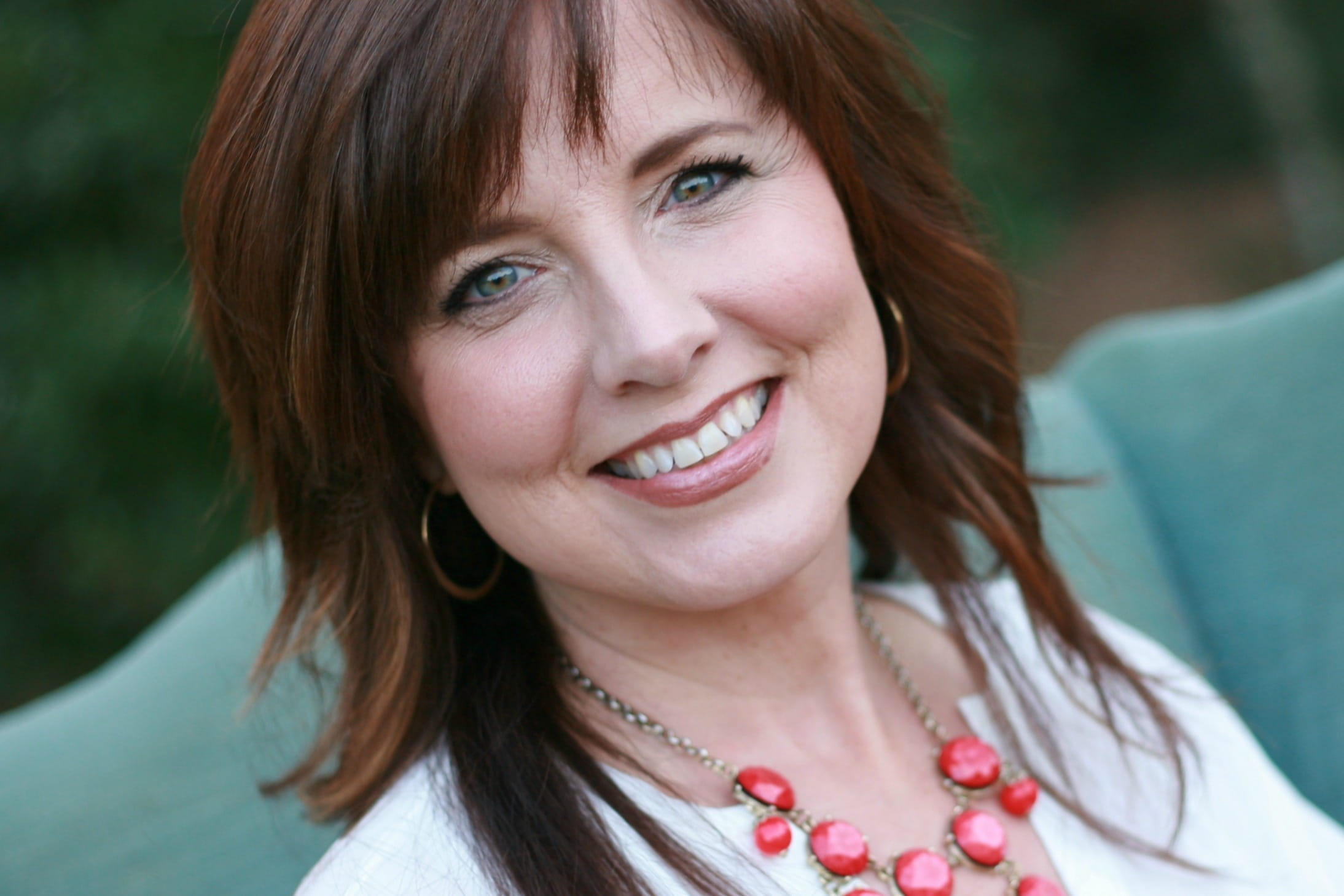 Jennifer O. White is the author of Prayers for New Brides: Putting on God's Armor After the Wedding Dress and Marriage Armor for the Praying Bride. She knows firsthand the power of praying God's Word when fighting for your marriage. Follow her blog at Prayerfully Speaking for prayer inspiration and a renewal of your faith to believe God is able to do more than you can ask or imagine.