Can I Trust Jesus to Secure Me When I Feel Insecure?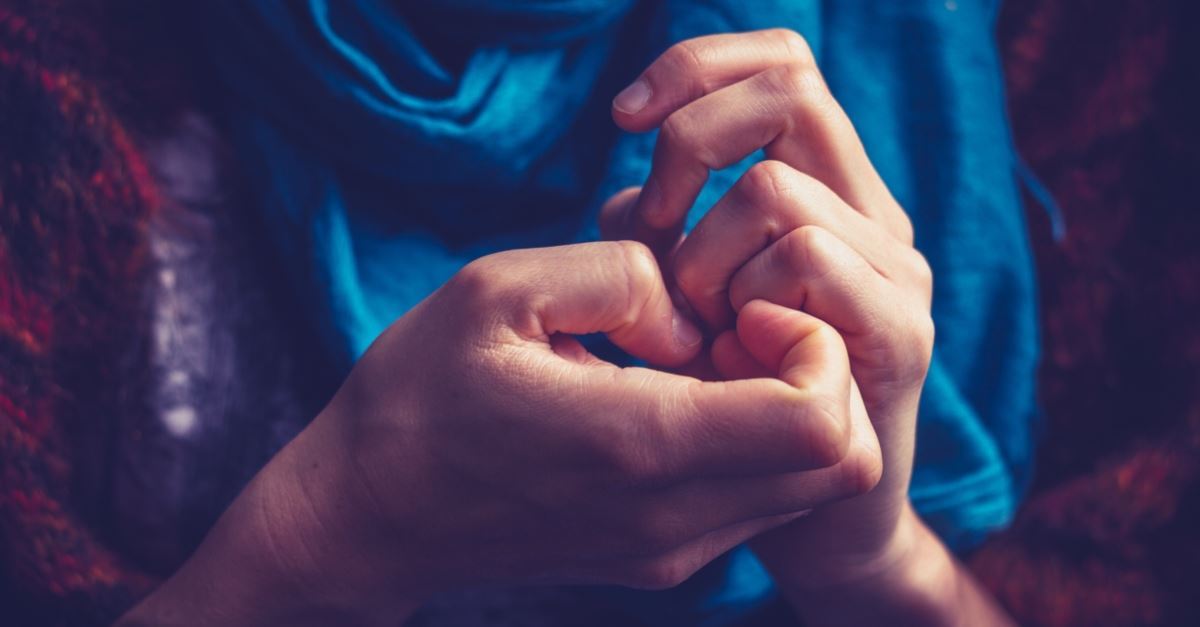 It happened in an instant. I was confident and then I wasn't. A single mistake robbed me of my security in a matter of seconds. Suddenly, I was in a dangerously familiar space all over again.
I felt uncertain of myself and my abilities. I doubted that I had what it took to succeed, and I wanted to quit. I was feeling insecure.
Have you ever been here? Insecurity can reduce us to a weaker version of ourselves. It strips us of our confidence and leaves us scared, timid, and withdrawn from life.
Some of us are more prone to finding ourselves trapped by insecurity's grasp than others, but we will all face it at some point in our lives. When we do, we don't have to be victims, powerless to overcome our mental adversary. We can place our security in Christ.
Two women from the Bible present great examples of someone Christ elevated to a place of honor and security, even when they seemed trapped and exposed in their shame.
Mary Magdalene's Past
Mary Magdalene, one of the most well-known women in the Bible, had every reason to feel insecure. John describes her as a woman from whom seven demons had gone out. One demon is enough cause for alarm, but Mary had been possessed by seven. Can you imagine the stigma associated with this woman?
Everywhere she went people knew of her past. She was the subject of the town's gossip. Imagine the stares, rejection, and isolation she must have experienced. Did she have any friends? Were her family members ashamed to be seen with her? Scripture does not tell us much about what her life was like prior to meeting Jesus.
Like many of us, Mary had a past. As a result of her life before Christ, she acquired a label she didn't want or ask for. She may have just wanted to be known as Mary.
You too may have acquired a label.
Sometimes the sting of labels we were given in our past can reappear in our present, often with debilitating consequences. Although we may rise above our past, labels have a way of making us feel insecure. This may have been the case for Mary.
When she was in the presence of other people, Mary may have wanted to shrink back. She may have felt alone and like she did not fit in. We too may experience this in our bouts with insecurity.
Jesus Frees Her
Then Mary met Jesus and her life changed forever.
"After this, Jesus traveled about from one town and village to another, proclaiming the good news of the kingdom of God. The Twelve were with him, and also some women who had been cured of evil spirits and diseases: Mary (called Magdalene) from whom seven demons had come out. . ."(Luke 8:1-2)
Jesus freed Mary from her evil spirits, and as a result, she became a devout follower of Christ. Scripture tells us that she was helping to support Jesus and his disciples out of her own means. Mary was grateful for what Christ had done in her life and, as a result, she served him faithfully.
What Jesus did in her life did not change her past; she was still the woman with the reputation. But she opted to go with Jesus anyway. Her life had been changed by the one whose opinion mattered most. Mary served Christ without reservation.
The Woman Who Washed Jesus' Feet
"A woman in that town who lived a sinful life learned that Jesus was eating at the Pharisee's house, so she came there with an alabaster jar of perfume. As she stood behind him at his feet weeping, she began to wet his feet with her tears. Then she wiped them with her hair, kissed them and poured perfume on them." (Luke 7:37-38)
Some believe that this woman and Mary Magdalene are the same person, though the information the gospels offer us does not prove or suggest this idea. Whoever she is, this woman courageously pours the expensive jar of perfume on Jesus's feet without inhibition. She did this to lavish love on Him before his ensuing death, and she was criticized for it.
Luke 7:39 says, "When the Pharisee who had invited him saw this, he said to himself, 'If this man were a prophet, he would know who is touching him and what kind of woman she is that she is a sinner.'"
In the midst of worshipping her Lord, she was labeled, judged, and rejected by man. But she did not care. This is because she was accepted by God. He validated her in front of the critical Pharisee and everyone else in attendance.
Jesus Defends and Secures Her
In Luke 7:41-42 Jesus wisely responded with a parable:"Two people owed money to a certain moneylender. One owed him five hundred denarii, and the other fifty. Neither of them had the money to pay him back, so he forgave the debts of both. Now which of them will love him more?"
Simon responded with the obvious answer in Luke 7:43, saying, "I suppose the one who had the bigger debt forgiven."
In that moment Simon may or may not have understood what Jesus did, but I believe this woman was fully aware. She was on her hands and knees at the feet of her Savior. Tears streamed down her face as he publicly validated her and shamed her critic. He elevated her existence by praising her selfless act of love.
In Luke 7:44-47 it says, "Then he turned toward the woman and said to Simon, "Do you see this woman? I came into your house. You did not give me any water for my feet, but she wet my feet with her tears and wiped them with her hair. You did not give me a kiss, but this woman, from the time I entered, has not stopped kissing my feet. You did not put oil on my head, but she has poured perfume on my feet. Therefore, I tell you, her many sins have been forgiven—as her great love has shown. But whoever has been forgiven little loves little."
Christ looked at this nameless and affirmed her. It was as if the Savior of the world declared, "I accept you. I see you. Your life has value!" At a moment where she could have been humiliated, Christ secured her.
Jesus Does the Same for Us
This is what he does for every woman battling insecurity. As we continue to worship our Lord, he secures us. We can pour our praise on God just as this woman poured the expensive jar of perfume on His feet.
Often it is in this time of worship that God exchanges the view we have of ourselves for His view of us. No longer do the labels and failures of our past have the same debilitating impact.
The reality of Christ's acceptance of us offers a sense of security that elevates our existence.
The security He provides is not contingent upon our performance. Security in Christ is solely based on who He is and what He does in the life of mankind.
If you are feeling insecure today, try lavishing praise on God in the midst of your uncertainty. Read through the pages of Scripture and allow God to replace your insecure thoughts with His affirming words.
Choose not to allow your feelings to dictate what you think about yourself. Feelings do not always represent truth. Focus, rather, on embracing who God says you are.
Resist the temptation to believe the lies you feel and choose to trust in the truth of God's word. He looks at you just as he looked at Mary and says, "I accept you! I see you! Your life has value!"
---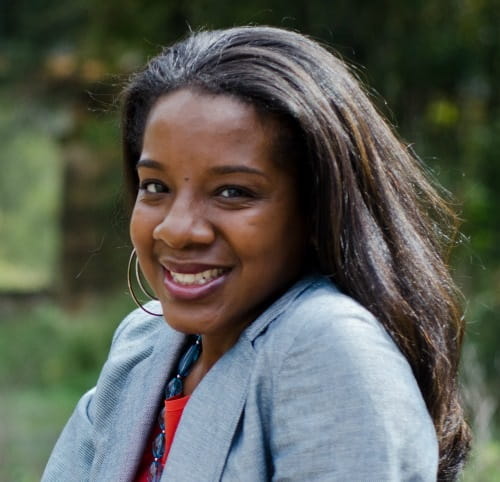 Kia Stephens is a wife and homeschooling mama of two who is passionate about helping women know God as Father. For this reason, she created The Father Swap Blog to be a source of encouragement, healing, and practical wisdom for women dealing with the effects of a physically or emotionally absent father. Each week through practical and biblically sound teaching she encourages women to exchange father wounds for the love of God the Father. For more encouragement download Kia's free ebooks, Hope for the Woman With Father Wounds and Forgiveness Hacks: 5 Strategies to Help You Forgive. Additionally, you can connect with Kia on Facebook, Instagram, Twitter, and Pinterest.
Photo Credit: GettyImages/lolostock