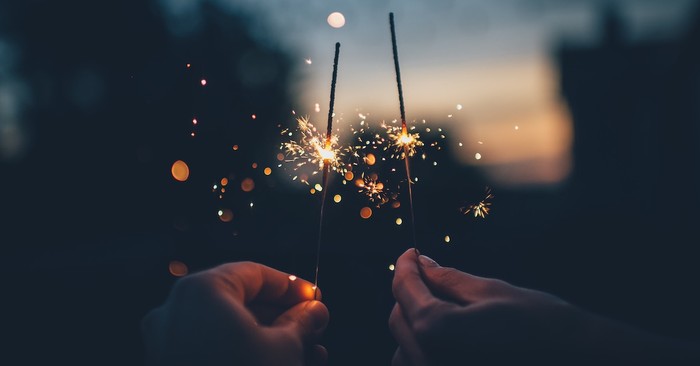 A new year and a new decade invite opportunity for adventure, for memories, and for blessings. The start of a new year blossoms the opportunity to renew your outlook on the blessings you have received in the past, and to look with eager hope to the future that the same God Who has blessed in the past will be faithful to bless in the future.
Isaiah 40:30-31, "Even youths grow tired and weary, and young men stumble and fall; but those who hope in the LORD will renew their strength. They will soar on wings like eagles; they will run and not grow weary, they will walk and not be faint."
2 Cor. 5:17, "Therefore, if anyone is in Christ, the new creation has come: The old has gone, the new is here!"
Psalm 98:1, "Sing to the LORD a new song, for he has done marvelous things; his right hand and his holy arm have worked salvation for him."
Here are seven beautiful blessings for the New Year!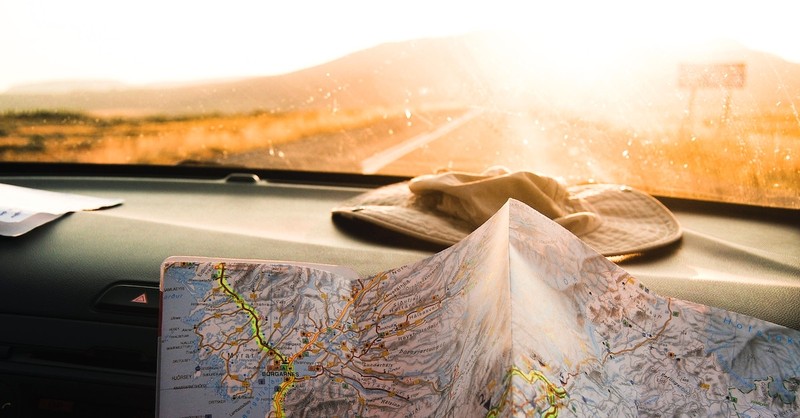 New Year Blessing #1: New Opportunities and Adventures
Photo by Julentto Photography on Unsplash
Isaiah 43:19: "See, I am doing a new thing! Now it springs up; do you not perceive it? I am making a way in the wilderness and streams in the wasteland."
New opportunities and adventures are a blessing to seek God for in this New Year of 2020. A door opening of unexpected or unforeseen favor and blessings make life exciting. Every year invites something new, whether it be an opportunity to serve someone or something in a way you have yet to do. Perhaps a new job or career path will arise, or a journey to a place you have never been before. Often times God works behind the scenes, it may have been in the works for a long time and this is the time for it to be revealed and lived out. Staying close to Him and believing that He will walk with you into these next steps will be a comfort when they call you out of your comfort zone. You never know the miracle God wants to do in your life until you say, "I am willing to go!"
Dear Lord, give me the boldness and strength to go where you ask me to go and to take up the opportunities you present in my life. Holy Spirit guide me each day and give me the tools I need to be a faithful witness no matter where I am or what I'm doing. Amen.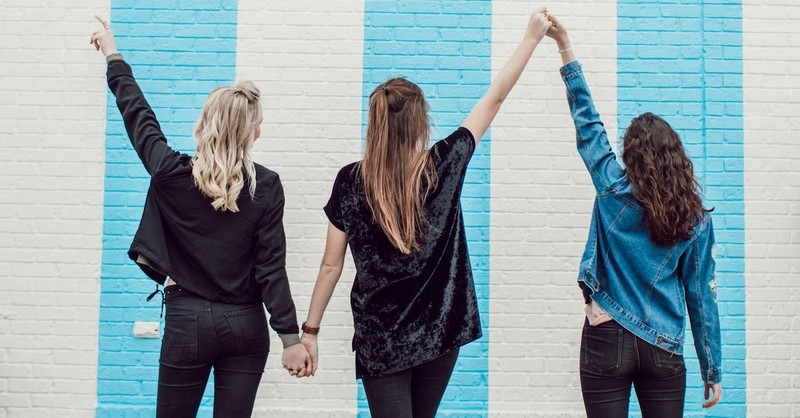 New Year Blessing #2: Relationships
Photo by Katy Anne on Unsplash.com
Romans 12:16: "Live in harmony with one another."
Relationships are one of the greatest joys in life, but at times they may not always be as we would wish. May this new year be a year of stronger and better relationships. May your relationships with old friends be renewed, with common bonds and memories forging into the new decade to invite new memories to be made with people you trust. May relationships with coworkers or bosses be blessed, with opportunity to go further than just the workday, but something deeper of a meaningful and real authenticity unlike you have ever known.
A relationship with a spouse or significant other to enter into a brightness unknown to you. Reminders of how and why your companion is indeed your best teammate in life, and that they too will see your value and express it to you all the more. Perhaps your heart has been longing for some time for such a relationship, and in this season, you will become the person you need to be in order to become the best partner for that long-awaited mate.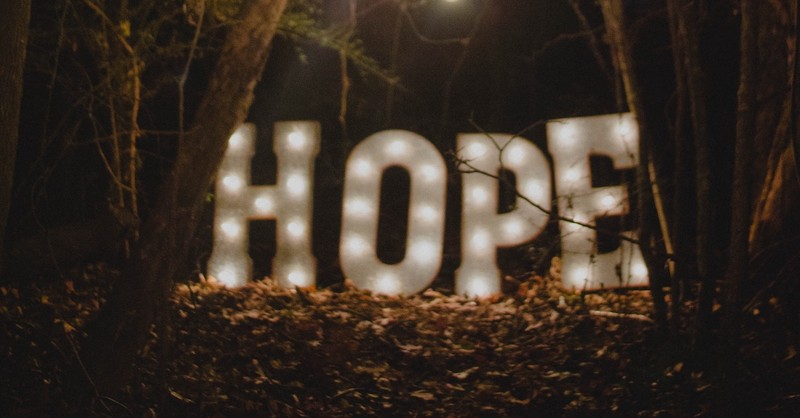 New Year Blessing #3: Renewed Hope
Photo by Ron Smith on Unsplash
Proverbs 13:12: "When hope's dream seems to drag on and on, the delay can be depressing. But when at last your dream comes true, life's sweetness will satisfy your soul."
Hope is a beautiful part of life that indeed helps the soul trudge forward even in the unknown, but at times hope can wane as the days and weeks seem to drag on. May this new year bring forth a new and renewed sense of hope unlike ever before. May the Holy Spirit Himself fill you with the exact inspiration and reminders that your soul needs to believe that the days of waiting are not forever. Knowing that God is faithful to His Word and that He intends the best for your life will help you to endure forward. Coming into a better understanding that times of waiting and hoping are not in vain, but a process is happening in this season. Renew your hope by asking the Lord how you cannot merely get through the process, but to grow through the process. Sweetness and satisfaction await!
New Year Blessing #4: Better Discernment
Photo by Tachina Lee on Unsplash
1 Corinthians 2:14: "But people who aren't spiritual can't receive these truths from God's Spirit. It all sounds foolish to them and they can't understand it, for only those who are spiritual can understand what the Spirit means."
Discernment is a blessing, for through discernment we come to know God better and we have the ability to stand firmer in what He is leading us to do. Discernment comes through the Spirit of God to fulfill understanding. When we ask God to help us come to understand Him better, we are inviting the One Who can move mountains and create seas to help us know which path to take. In the process of discernment, we are able to stand firm that He will finish what He began, and we come to know His heart better in due time.
Truly, the blessing of discernment is coming to know God more intimately and to forge a deeper trust in what He says. It also adds to spiritual maturity, through the action of living out our faith. Living out faith requires diving deeper into the Spirit to know and discern what is right, noble, and true.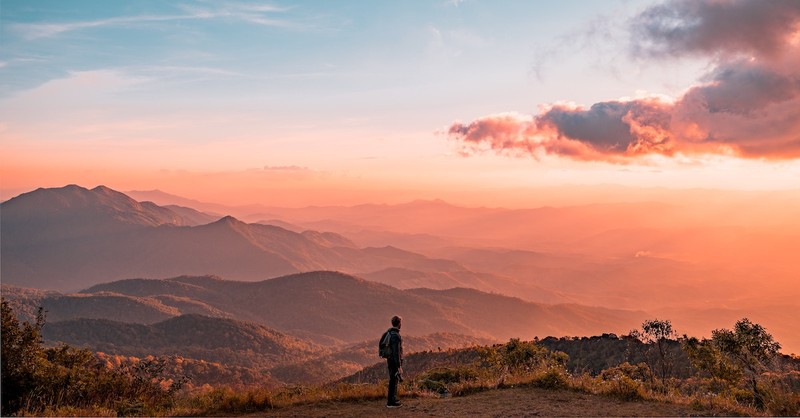 New Year Blessing #5: Peace
Photo by Colton Duke on Unsplash
Philippians 4:7: "And the peace of God, which transcends all understanding, will guard your hearts and your minds in Christ Jesus."
Peace is a gift beyond compare, and a blessing to pray for at all times. Even in the midst of the hardest trials of life, we can hold firm and secure to the peace that surpasses all understanding in God. This is because peace does not require that we know all the angles and sides to the story, but that we know that the One holding the whole World is with us. Peace guards our hearts in the belief that no matter what the outcome may be, we are covered and we are loved. Knowing that He works all things together for good and the glory of the Kingdom, and for our benefit in the end. (Romans 8:28). May 2020 bestow a peace unlike you have ever seen in your life, flowing like a river.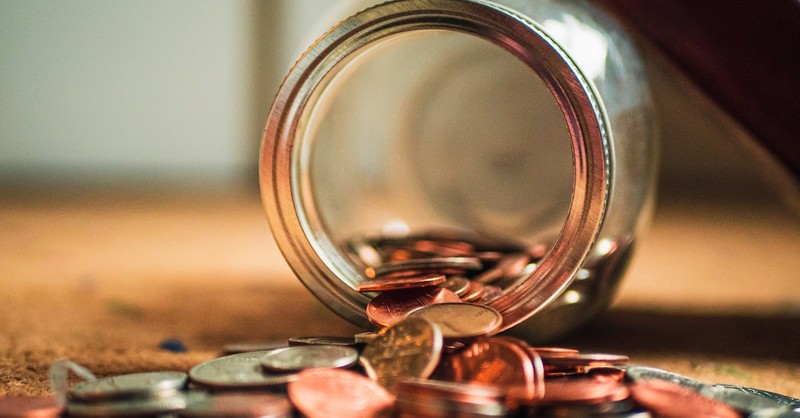 New Year Blessing #6: Finances
Photo by Josh Appel on Unsplash

Malachi 3:10, "Bring the whole tithe into the storehouse, that there may be food in my house. Test me in this," says the Lord Almighty, "and see if I will not throw open the floodgates of heaven and pour out so much blessing that there will not be room enough to store it."
Acts 4:32: "All the believers were united in heart and mind. And they felt that what they owned was not their own, so they shared everything they had."
Although money can often become an idol in life, money does not have to be a trap. Money can be a blessing when used appropriately and in the right manner. May this new year bring opportunity and overflow in abundance in order that you may bless others richly. Using such resources correctly will not only bless those who receive it but bless you in return. For there is greater worth in giving than mere dollars and coins.
Learning that all wealth belongs to the Lord and inquiring of Him how to use it in the correct manner will grow your relationship and trust in God. Know that He loves to be a part of every aspect of your life, so in calling Him into finances there is far more blessing and wealth than just money to be found.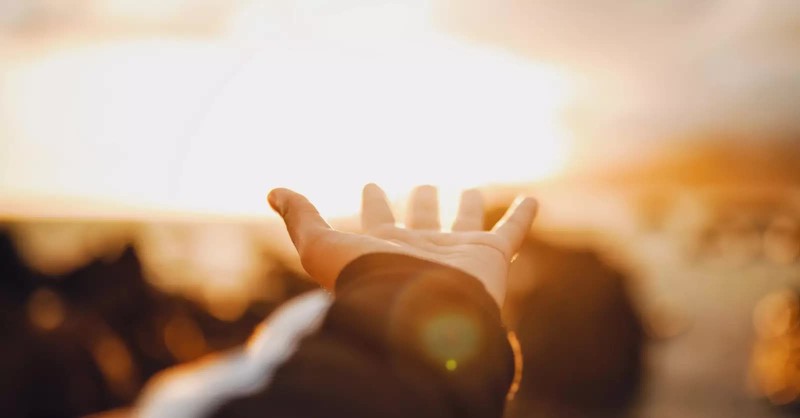 New Year Blessing #7: Deeper Relationship with God
Photo by aachal-Eznmy on Unsplash
James 4:8: "Draw near to God, and he will draw near to you."
Most importantly may 2020 bring the blessing of a deeper relationship with God. Mankind was designed for an intimate relationship with God Himself, and there is no greater joy of the Father than His child eagerly seeking to know His heart. Knowing truly Who God is in all ways is the greatest and highest joy of life. John Piper wisely shared, "He is most glorified when I am most satisfied in Him" and truly the greatest blessing of life is knowing the Father intimately. This must come through knowing Jesus as Lord and Savior and inviting the Holy Spirit to indwell within our own hearts.
This new year, invite God to draw near to you. Fear not if it has been a long period of time since you prayed, even if you have never prayed before. God is not unkind or a rejecting Father, rather, He is a loving Father waiting with open arms to reveal more to you than you could ever ask for or imagine.
A Short but Powerful Prayer for the New Year
Lord,

Today we in complete sincerity welcome You into this new year and new decade of our lives. We know that no good thing comes except by You. We do not seek blessings from a place of pride or selfish ambition, rather, we seek them in order that we may come to know Your heart better and may live an adventurous life blessing the Kingdom. Take us further and deeper than all we could ask for or imagine this year, oh Lord. Bless us beyond what we believe and in the process, instill in us the truth of truths that You are God, and that You love us.

In Jesus name,

Amen
May this new year abundantly bless you, grow your faith, and invoke in you a new sense of hope. There are beautiful memories and discoveries to be made ahead.
Main article image: Photo by Ian Schneider on Unsplash
Originally published Tuesday, 31 December 2019.
---
---