A Prayer For When You Hear Bad News
Britnee Bradshaw

2019

May 13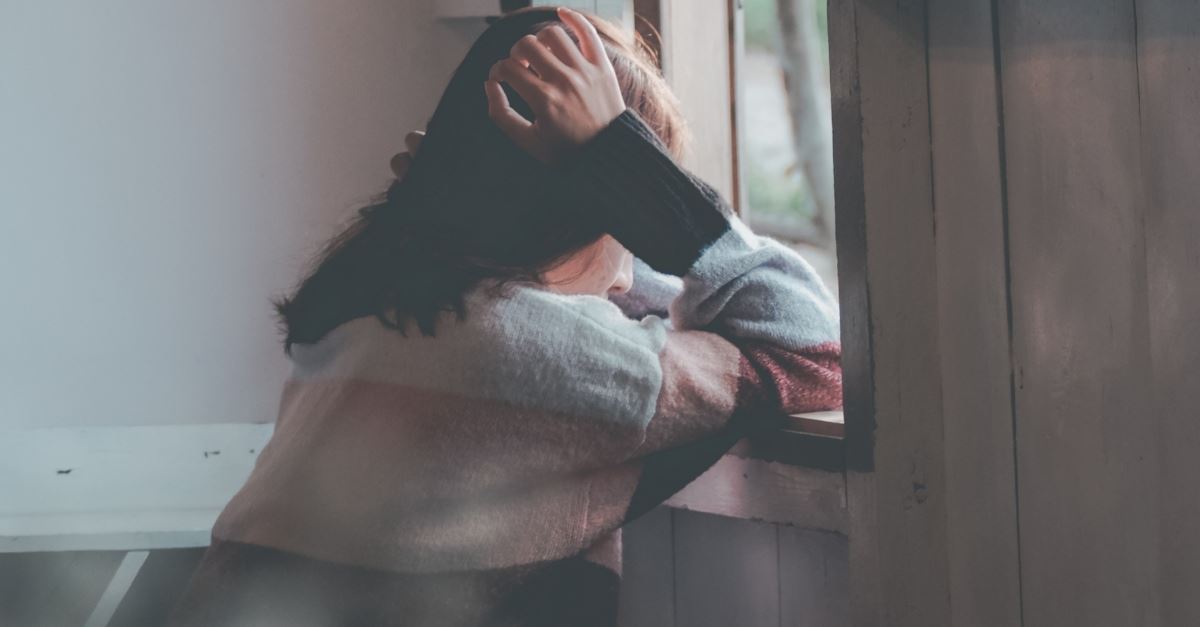 Over the course of my relationship with the Lord, I have learned this very sobering truth:
Walking with God doesn't guarantee an easy life—being a Believer in Jesus Christ doesn't exempt me from bad news.
And to be honest, this truth sort of sucks.
It's not easy receiving bad news, no less so for the people who live by the good news of the gospel.
That phone call in the night, or a confession from a friend--these things grieve the soul and weary the heart.
The Lord tells us that we will experience heartache in this life. John 16:33 (NLT) says this, "I have told you all this so that you may have peace in me. Here on earth, you will have many trials and sorrows. But take heart, because I have overcome the world."
It's a sure thing that we will receive bad news. Living and breathing in this fragile, fallen world means bad news is inevitable. But Jesus offers us an answer of hope for when bad news comes. He tells us that we should take heart because he has overcome this world. He has conquered and he holds the victory.
Jesus offers us peace when we're hurting or dismayed by the situations and people in our lives.
God is Molding and Shaping
So often I wish God would remove the obstacles from my life so I could move forward free and clear.
But if that's what God did, I would never come to know the deeper depths and higher heights of His love, power, and grace for me.
He is Jehovah Rapha, the Lord who heals.
He is Jehovah Jireh, the Lord who provides.
He is Jehovah Shalom, the Lord who is peace.
When I look back at my life, it's been the times when I've received bad news that has shaped the course of my life for the better.
If I wasn't fired from my first job out of college, I never would have questioned my identity in God. I would have settled into working for a paycheck instead of seeking out the gifts He'd given me to serve Him.
If my husband hadn't broken our engagement several weeks before our wedding, it's likely our marriage wouldn't have survived the coming pressures and trials.
If I didn't get that call from my dad telling me my mom was diagnosed with breast cancer, our bond wouldn't have grown to be as tight as it is now.
You see, we only know things in part. Although bad news often knocks the wind clear out of us, God is molding and shaping us through the trials.
God's Been at Work All Along
If we lend ourselves to the process, decide not to cut corners, and walk through the disappointment and pain, we will come out the other side seeing more of what God was doing all along.
No one likes bad news. It's inconvenient, disheartening, and sometimes traumatizing to receive. But I want to give your heart some encouragement: God uses everything for the good of those who love Him and are called according to His purposes (Romans 8:28)!
Below is a prayer you can pray when life hands you something much different than what you were expecting. As you pray, remember to lay your desires at the feet of Jesus. He knows how to bring us comfort in the midst of our circumstances, and He knows how to make the wrong things right.
A Prayer for When You Receive Bad News:
Heavenly Father, I magnify your name. I thank you because your steadfast love endures forever. You are righteous, holy, and your Kingdom knows no end! I thank you, Lord, that my name is written on the palm of your hand, and that you know all of my days before a single one comes to pass, according to your word in Psalm 139:16.
I know that you are a good Father, and that everything you allow to happen to me in this life is to strengthen me and make me more like Christ. I thank you that bad news to me isn't bad news to you! I thank you that although I may be caught off guard by what is happening in my life, you never are.
Please show me your perspective of my circumstances, so that I can see them the way you do. I know that I will not understand everything about what is going on, and perhaps I'm not supposed to. But I do know this, that your Holy Spirit is with me, and that He comforts me, fills me with hope, and surrounds me with your love. I thank you for never leaving me to deal with bad news by myself. Thank you for always walking through the deep places with me. May the way I live my life bring you glory and honor and praise. In Jesus' precious name I pray, amen.
Britnee Bradshaw is a wife, mama, and author. She enjoys reading multiple books at once, making dinner from scratch, and strolling around the Saturday morning farmer's market. You can find her blogs, teachings, and her newest eBook, War For Your Covering: A Wife's Guide to Intercessory Prayer, at her website here (www.britbradshaw.com)

---
This article is part of our Prayers resource meant to inspire and encourage your prayer life when you face uncertain times. Visit our most popular prayers if you are wondering how to pray or what to pray. Remember, the Holy Spirit intercedes for us and God knows your heart even if you can't find the words to pray.
Serenity Prayer
The Lord's Prayer
Irish Blessings & Prayers
Morning Prayers
Good Night Prayers
Prayer for Healing
Prayer for Protection
Photo credit: Pexels