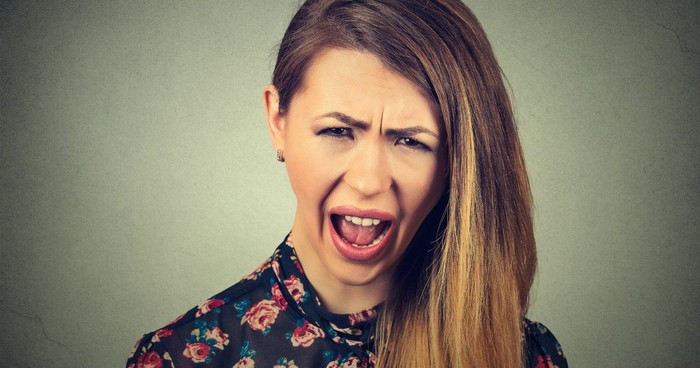 Have you ever stopped in a moment of frustration and considered what was really going on, under the surface? It seems like all our frustrations are caused by one of these 5 reasons. Here's how you can learn to surrender these frustrations and find peace!
For too many years I've been the angry mom, the irritated wife, and the heavily burdened woman.
When built up frustrations came out in spews of harsh words or twisted facial responses indicating heavy irritation, I felt awful inside. I just wanted it gone.
"God, why am I this way?" I wondered. "Why can't I respond like so and so?" In repeated prayers I pleaded, "God, take my anger away from me. Make me calm and patient." Then I grew frustrated with God too, because it didn't just disappear. When I didn't suddenly change into a different kind of person I became more upset and irritated.
There were times when my kids took the brunt of it, or my husband. Much of the time my anger stewed silently in deeper places until something brought it to the surface. Eventually, it all came out quite unpleasantly.
How could this be?
I desired to serve God, but often missed out on experiencing joy in my offering.
I wanted to please God by what I did, but the more I did, the less I felt God was pleased. Instead of delighting in God and resting in the freedom of being loved by my Creator, frustrations reigned.
I still struggle with the impact of built up frustrations, but I am committed to revealing underlying causes. By understanding them and actively working through them, I find an increased ability to deal with a variety of issues.
Are you frustrated too?
Here are five things our frustrations might be telling us. When we figure out why we're frustrated, we can engage with God in a process to see inner transformation, which will produce long-term external results.
1. We aren't getting what we want.
Many frustrations come from simply not getting what we want. Like a child who doesn't get the toy they beg for, we often pout and stew over the thing we don't have. This may include things we want to own, circumstances we want our way, or the way we want others to act. Whatever it is we want, frustration grows when we demand we get it. We want control when things are out of our control.
In order to reduce frustration, we need to honestly evaluate what we want and whether or not we are implementing control to get it.
ASK: What do I want that I'm not getting?
CONSIDER: Am I trying to make things happen to get what I want? Can I let go of what I want?
TRUST: Release control over getting what you think you must have and trust that what God wants is best.
2. We aren't getting what we need.
Each of us has various levels of different emotional and relational needs, such as security, approval, safety, support etc. We were created by a relational God to need each other, and to be the means of providing these needs for each other. When our needs go unmet in this broken world, we might try to take from others in order to fulfill the longing inside of us. However, God never meant for us to take in order to get our needs met.
When others fail their part, or when we fail to do ours, it is painful. It's not a part of God's plan. Yet, God gives us the option to meet the needs of others anyway. Ultimately, our greatest need is God. While His plan includes earthly relationships to care for our basic needs, our needs can only be perfectly fulfilled through our heavenly Father.
ASK: What need do I have which I am not getting? Am I trying to take from others in order to get this need fulfilled?
CONSIDER: How God might desire to fulfill your need supernaturally through Him. How you might meet the needs of others.
TRUST: Trust that God knows your needs and is able to fulfill them.
3. We have unhealthy expectations.
Sometimes we are frustrated because others don't meet our expectations, such as when we expect a child to perform a chore in the way we believe it should be done. When they don't meet our expectations, we get frustrated. We also experience frustration from not having communicated our expectations clearly, or getting agreement from others about what those expectations should be.
In addition, our expectations may need to be lowered in order to see incremental steps towards an end goal, rather than expecting ourselves, or others, to jump from beginning to end. We need to recognize that goals are not the same as expectations.
ASK: Have I communicated my expectations clearly? Do others agree with my expectations? Are my expectations reasonable?
CONSIDER: Reevaluating expectations in light of the needs and wants of others. How an expectation may need to be lowered in order to achieve a goal.
TRUST: God's wisdom to reveal needed adjustments to expectations. God's ability to fulfill what is truly necessary.
4. We have unhealthy boundaries
For some reason I lived most of my life thinking that the way to be a good Christian was to accept what others wanted, regardless of my own convictions and needs. I was tossed to and fro by the whims of others and didn't realize how healthy boundaries were a part of healthy living.
Boundaries help us identify what belongs to us and what belongs to others, such as feelings, desires, thoughts, and behaviors. When we don't have healthy boundaries we either take on other people's attitudes and actions as our responsibility, or we try to put ours onto them. Both are damaging, to the individual and to relationships.
ASK: Am I taking responsibility for something which is not mine? Am I trying to get another person to take on what is my responsibility?
CONSIDER: Study boundaries through the books by Dr. Henry Cloud & Dr. John Townsend. Evaluate possible unhealthy personal boundaries and choose to implement changes to improve them.
TRUST: God's wisdom and plan through healthy boundaries.
5. We have uncared for hurts
Sometimes, we are just plain hurting. This may be from a recent event or something much farther back. Out of our hurt, we tend to react poorly. God's plan is to provide comfort, initiate conviction and to bring about redemption.
ASK: Is there an underlying hurt causing me to act out? Am I reacting out of pain? What is God's plan for my heart?
CONSIDER: Spend time in prayer and talking to God. Ask Him to reveal uncared for hurts. Ask Him to tend to those places, regularly. Invite safe people to care for your hurts. Seek healing.
TRUST: God knows your hurts and cares for them deeply. His desire is to see you healed.
You see, God doesn't simply remove obstacles from our paths. Rather, He teaches us how to work through them and in the process we are refined into His image. He may be working something in and through us that we can't see yet.
God didn't make me a calm and patient person, just like He won't just make you one. He calls us to trust Him through our challenges so our hearts and minds may be changed along the way.
As we are transformed, we will experience frustration less and joy-filled freedom more.
Related Video:
Why am I so angry? - Nicole Unice (iBelieve.com) from ibelievedotcom on GodTube.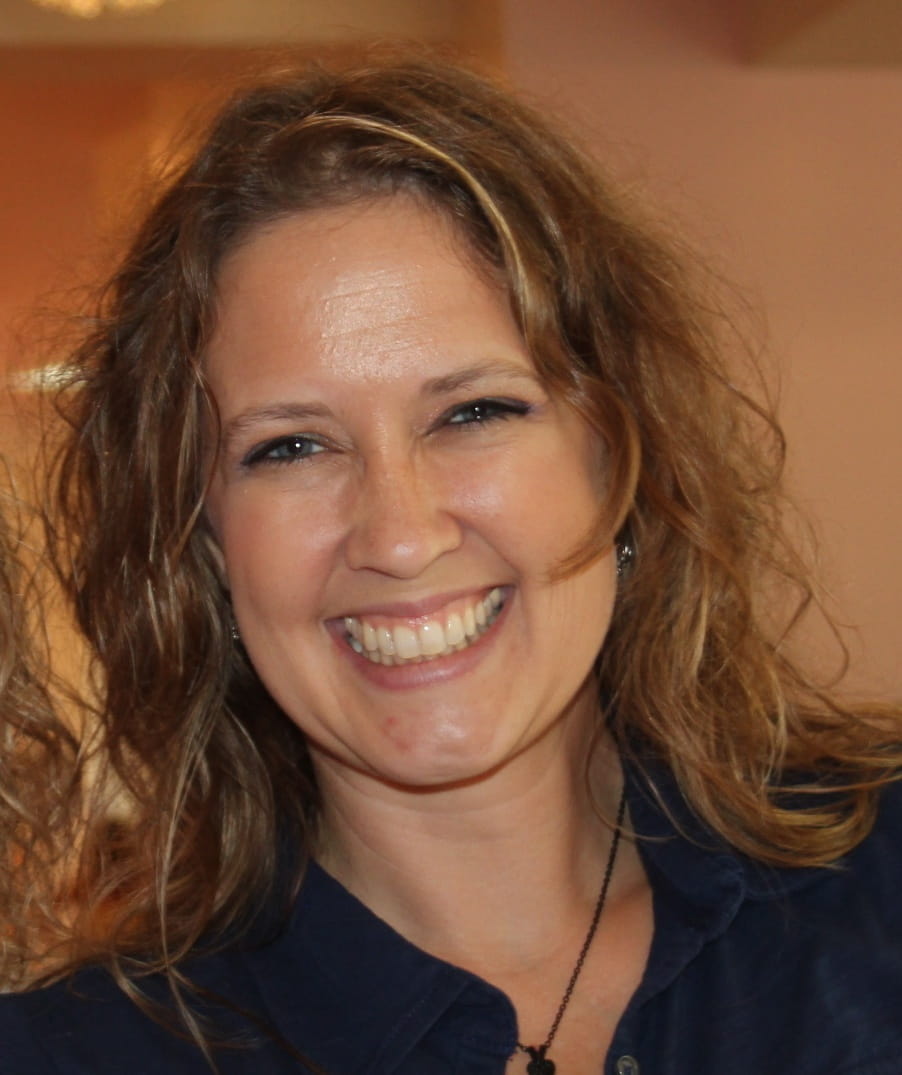 Jolene Underwood has experienced a number of trials in life and knows that many of her readers have too. She writes about real life in need of real faith by inspiring an authentic pursuit of hope beyond the challenges of life. She is a lifter heads and a facilitator of encouragement because she knows the need for emotional care intimately. She writes regularly at joleneunderwood.com and as a contributor for Grace Table. She also offers both spiritual and writing encouragement for writers, speakers and entrepreneurs with her Rise Up Writers community and newsletter.
Join her conversations of encouragement & faith via Twitter/Instagram/Pinterest at @theJoleneU
---
---