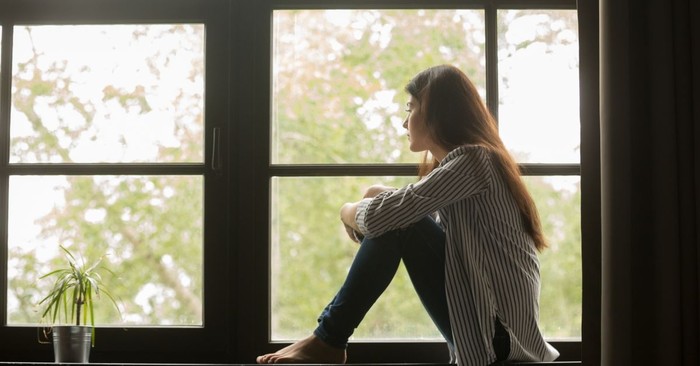 Why doesn't God always heal us in an instant when we ask Him to? Sometimes we ask for only part of what we actually need – only a small part of what He wants to give. Here are 12 truths we can cling to when the healing hasn't come yet:
Why doesn't God always heal us in an instant when we ask Him to? Why does healing sometimes turn into a journey?
I have lived with Type 1 Diabetes for 22 years now. I've been seeking the Lord for healing for many years, but healing is not happening quite like I had expected or hoped it would. I have seen people instantly healed of sickness and disease, and then I have seen many situations where I have honestly thought, "God, what is going on? Where are You in this? You're our Healer! Why isn't this person getting healed?"
I don't know why God works the way He does when it comes to healing. But what I do know is that as I am in the midst of my own journey toward complete healing, what I am finding is that the Lord often likes to dig deeper than we might expect. He has taken me on an adventure beyond my wildest dreams.
Sometimes we ask for only part of what we actually need – only a small part of what He wants to give. We serve a God who wants to give us far beyond what we ask Him for. He's that good. He does things the right way. He sees the whole picture.
So what can we do while we're in the waiting? How can we be encouraged as we endure? Here are 12 truths we can cling to when the healing hasn't come yet:
1. He is good.
"Oh, taste and see that the Lord is good; Blessed is the man who trusts in Him!" (Psalm 34:8 NKJV)

"Oh, how abundant is your goodness, which you have stored up for those who fear you and worked for those who take refuge in you, in the sight of the children of mankind!" (Psalm 31:19 ESV)
2. He tenderly cares for us. He is with us and draws us close to His heart.
"The Lord is close to the brokenheartedand saves those who are crushed in spirit." (Psalm 34:18 NIV)

"A Psalm of David. The Lord is my shepherd; I shall not want. He makes me lie down in green pastures. He leads me beside still waters. He restores my soul. He leads me in paths of righteousness for his name's sake. Even though I walk through the valley of the shadow of death, I will fear no evil, for you are with me; your rod and your staff, they comfort me. You prepare a table before me in the presence of my enemies; you anoint my head with oil; my cup overflows." (Psalm 23:1-6 ESV)
3. His timing is perfect. He knows the plans He has for us.
"For I know the plans I have for you, declares the Lord, plans for welfare and not for evil, to give you a future and a hope." (Jeremiah 29:11 ESV)

"He has made everything beautiful in its time. He has also set eternity in the human heart; yet no one can fathom what God has done from beginning to end." (Ecclesiastes 3:11 NIV)
4. God's Word is true.
Jesus has overcome! The Word says that "by His wounds we are healed!" Because of His wounds, our wounds can be healed and our health can be restored. Wounds can be physical and they can be emotional. Health applies to our physical body and our emotions. Just because we don't see healing, doesn't mean that God isn't working. He is always doing a work, and often times His work is done behind the scenes.

"Surely he took up our pain and bore our suffering, yet we considered him punished by God, stricken by him, and afflicted. But he was pierced for our transgressions, he was crushed for our iniquities; the punishment that brought us peace was on him, and by his wounds we are healed." (Isaiah 53:4-5 NIV)

"I have said these things to you, that in me you may have peace. In the world you will have tribulation. But take heart; I have overcome the world." (John 16:33 ESV)

"But I will restore you to health and heal your wounds,' declares the LORD" (Jeremiah 30:17 NIV) 
5. He can use a bad situation for good, for His glory.
"And we know that for those who love God all things work together for good, for those who are called according to his purpose." (Romans 8:28 ESV)
 
6. God's will is for us to be whole and healed. Healing is there for us to seek as we seek the Healer.
When we seek first the Kingdom, everything else starts to fall into place. The Lord begins to set us up for things He wants to do in our lives.

"But seek first the kingdom of God and His righteousness, and all these things shall be added to you." (Matthew 6:33 NKJV)

"Draw near to God and He will draw near to you." (James 4:8 NKJV)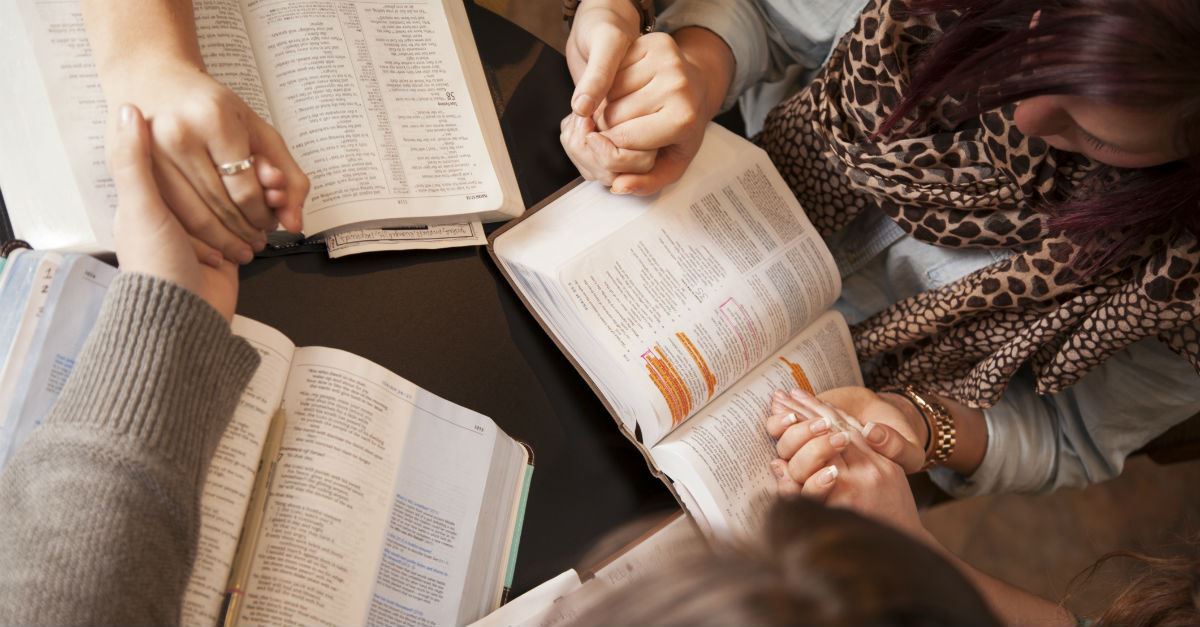 7. Healing is a need that will take us deeper with the Lord.
We can trust that He will finish in us what He started.

"He rewards the faith of those who give all their passion and strength into seeking him." (Hebrews 11:6 TPT)

"And I am sure of this, that he who began a good work in you will bring it to completion at the day of Jesus Christ." (Philippians 1:6 ESV)
8. His ways are not our ways. His timing is better than our timing.
"For my thoughts are not your thoughts,
neither are your ways my ways,"
declares the Lord.
"As the heavens are higher than the earth,
so are my ways higher than your ways
and my thoughts than your thoughts. (Isaiah 55:8-9 NIV)

"The Lord is good to those who wait for him, to the soul who seeks him." (Lamentations 3:25 ESV)
9. God wants us to ask.
He loves to respond to the needs of His people. To ask is to be obedient. He longs for us to seek Him in all things. He loves when we are persistent with our prayers.

"Answer my prayers, O LORD, for your unfailing love is wonderful. Take care of me, for your mercy is so plentiful." (Psalm 69:16 NLT)

"Heal me, O Lord, and I will be healed; save me and I will be saved, for you are the one I praise." (Jeremiah 17:14 NIV)

"Is anyone among you sick? Let them call the elders of the church to pray over them and anoint them with oil in the name of the Lord. And the prayer offered in faith will make the sick person well; the Lord will raise them up. If they have sinned, they will be forgiven." (James 5:14-15 NIV) 
10. Your greatest battle can lead you into your greatest purpose.
Where the enemy tries to take us out, God is working to deliver us. He wants to do the opposite in our lives. He has a way of surprising us with the way He turns things around for good.

"As for you, you meant evil against me, but God meant it for good, to bring it about that many people should be kept alive, as they are today." (Genesis 50:20 ESV)
11. Nothing is impossible for God. He does His greatest work through the "impossible." 
"But Jesus looked at them and said, 'With man this is impossible, but with God all things are possible.'" (Matthew 19:26 ESV)

"Behold, I am the Lord, the God of all flesh. Is anything too hard for me?" (Jeremiah 32:27 ESV)
12. He is trustworthy and He is faithful.
We can confidently and boldly declare, "God I trust You. I trust You, I trust You."

"I believe that I shall look upon the goodness of the Lord in the land of the living!" (Psalm 27:13 ESV)

"You will keep in perfect peace those whose minds are steadfast because they trust in you." (Isaiah 26:3 NIV)

"Give thanks in all circumstances; for this is the will of God in Christ Jesus for you." (1 Thessalonians 5:18 ESV)

"You restored me to health and let me live. Surely it was for my benefit that I suffered such anguish. In your love you kept me from the pit of destruction; you have put all my sins behind your back." (Isaiah 38:16-17 NIV)
A prayer for those waiting on the Lord for healing:
Lord, I praise You! I thank you for Your goodness and Your mercy. You know my current situation and You know my heart. You say in Your word that if I seek you, I will find You. You say that I can come to You as a little child and boldly ask You for healing and restoration. You say in Your word that healing is there for me. I declare that You are my Healer! When I don't understand the timing of things, when my life seems uncertain, I will place my trust in You. I trust that Your ways are better than my ways. You see the bigger picture and I know that You have a purpose and a plan for my life. You have good things in store for me because You have good thoughts about me!

Holy Spirit, will You search me and reveal anything to me that I need to be aware of, anything that could be hindering healing. I pray that nothing will be able to stand in the way of Your truth in my life. Lord Jesus, thank You for what You've done for us so that we can be whole and healed. I come to You and ask for healing, however that may look for my life. Whether healing comes instantly or if healing takes a journey, may it happen Your way and may it bring glory to you! Will You take me on a journey of healing with You? I will rejoice and praise You all the way!

Lord, thank you for what You've done, what You're doing, and what You will do.
I trust You, I trust You, I trust You!

In Jesus name,
Amen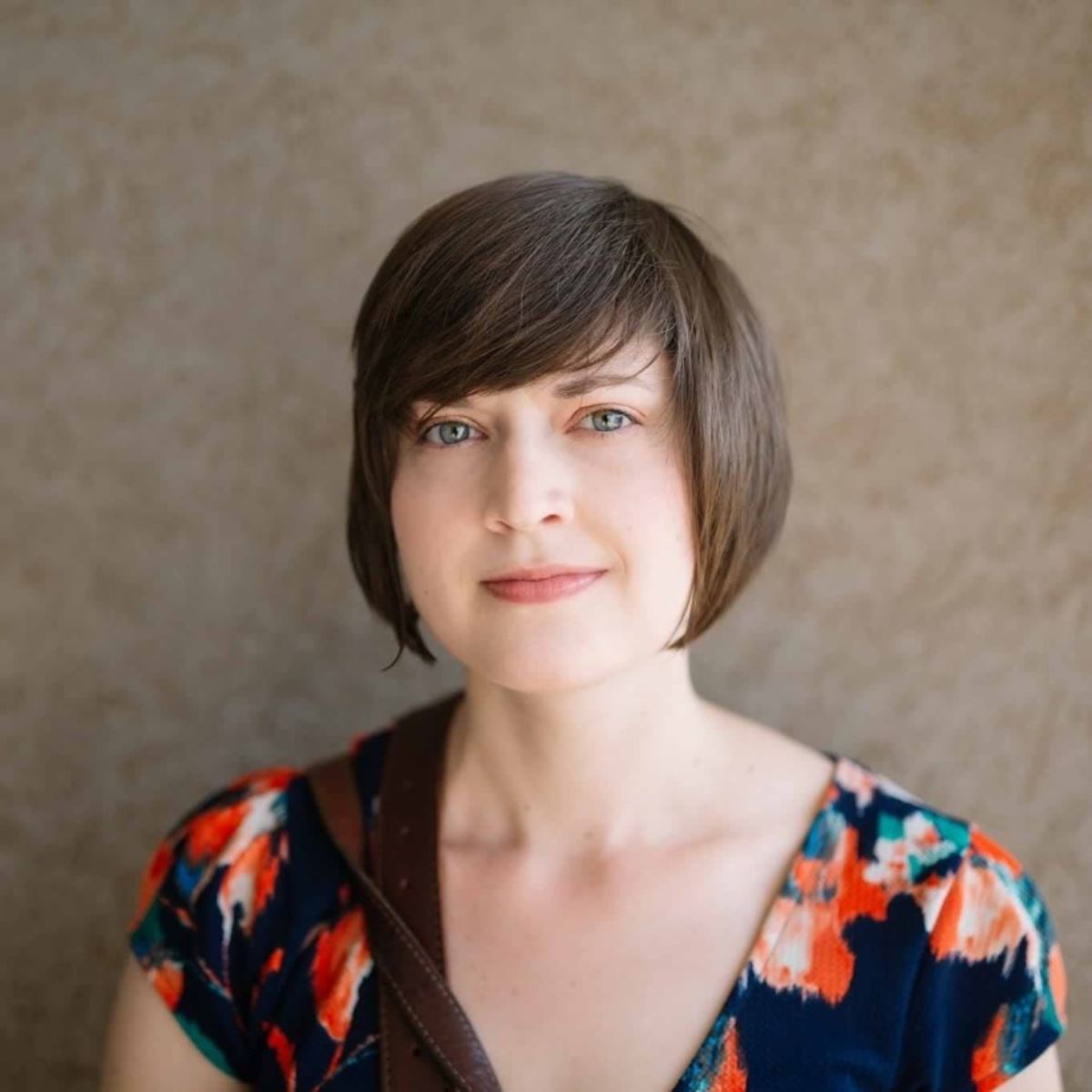 Heather Barr is a simple country girl living in North Carolina alongside her husband, Jason. They have two Blue Heeler pups, two cats, and eight chickens. Heather enjoys photography, spending time in the garden, and curling up with a good book. Heather loves writing about her journey into the Father's heart, as she faces her fears, discovers who she is in Christ, and learns how to live life in the Secret Place of His presence. You can follow her daily journal at Life in the Secret Place, and connect with her on Instagram and Facebook.
Photo credit: GettyImages/Fizkes
---
---