"For everything there is a season, and a time for every purpose under heaven: a time to be born, and a time to die; a time to plant, and a time to pluck up that which is planted; a time to kill, and a time to heal; a time to break down, and a time to build up; a time to weep, and a time to laugh; a time to mourn, and a time to dance; a time to cast away stones, and a time to gather stones together; a time to embrace, and a time to refrain from embracing; a time to seek, and a time to lose; a time to keep, and a time to cast away; a time to rend, and a time to sew; a time to keep silence, and a time to speak; a time to love, and a time to hate; a time for war, and a time for peace." (Ecclesiates 3:1-8)
The phrase "for everything there is a season" often comes up during significant change in someone's life. This type of change can include the loss of a relationship, the death of a loved one, or even a transition from one job to another.
Seasons signify different points in time. While time is constantly moving us forward, life does not always look the same day to day. Any time something different happens, that's change.
The people of the Bible were no strangers to change. The Israelites lived in bondage before being set free. Then they endured various ups and downs before inheriting the Promise Land. Job lived a plentiful life before sudden change temporarily stripped him of everything. And Jonah witnessed change from the inside of a whale.
Changes in life can often be unpredictable and uncontrollable. What we can control is how we respond to change. Will we respond in a godly or worldly manner?
Photo Credit: © Unsplash/Noah Benjamin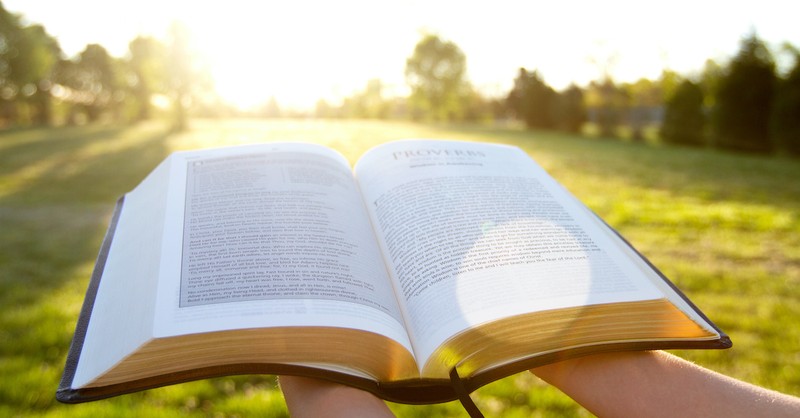 Who First Said "for Everything There Is a Season"?
The author speaking here is most commonly attributed to be Solomon. Discrepancy emerges because of the pseudonym used by the writer, "Qoheleth." The described identity of the author is referenced to be both a "king in Jerusalem" and "son of David" (Ecclesiastes 1:1).
While theologians and Biblical scholars have debated the topic, the context of the words are much clearer. The term Qoheleth is a term used for people addressing a public group. The words included in this book are words of wisdom given to others.
The words "every purpose under heaven" imply that God either causes or allows things to happen for (Ecclesiastes 3:1). Everything that follows is a listing of different experiences that people have, sickness and health, crying and dancing, each detail indicating that life is complete with positive and negative experiences.
We can thus infer that God makes use of all of our human experiences. We don't live in complete bliss, free of trouble. Sadly, this means our good times never last. On the contrary, our lives will not be replete with misfortunes because the bad times never last either.
Thus, we can conclude that life will have good and bad moments, none of which lasts forever, but God is always present and aware of our life experiences. He never changes.
That is good to remember when we recognize how much He loves and cares for us.
Photo Credit: © Sparrowstock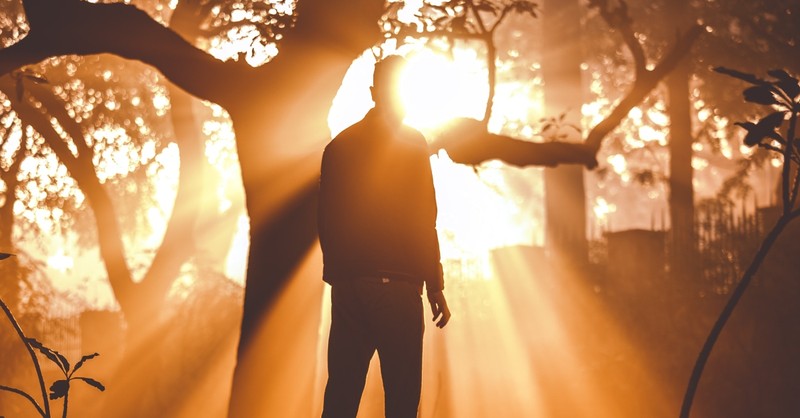 How Should We Move Through the Seasons?
There is a literal and metaphorical message in the idea of seasons. The literal idea is that the four seasons demarcate specific times of the year where physical changes in nature occur. Every season, winter, spring, summer, fall, all convey specific images.
Animals migrate depending on the season. Leaves may fall, flowers may bloom. And people decide to travel to certain vacation spots.
People too witness their own physical seasons, childhood, adolescence, adulthood.
While there are many physical changes to seasons, the metaphorical idea of seasons is much more spiritual.
From a spiritual standpoint, there are seasons in our lives where we alternate in our relationship to God and to sin. The person who struggles with addiction may experience a season of living in sin before turning to a life for Christ.
A person who feels disconnected from God for a time can come into a season where they feel close.
While recognizing the seasons of our lives is important and useful, God is unchanging. So is His Word (Matthew 24:35).
"So we do not focus on what is seen, but on what is unseen. For what is seen is temporary, but what is unseen is eternal." (2 Corinthians 4:18)
We do not always foresee the changes that lead us into different seasons of life. One day we may find ourselves excited at our latest promotion, only to lose our significant other to cancer the next week.
There are signs to the spiritual seasons, but never a time limit. An elder from church referred to the acknowledgment of temporal things in life as noticing the "bugs on a windshield." While the bugs are visible, the destination you are heading toward is up ahead.
The bugs indicate the challenges in life or the things that bring you joy. Your destination is God. Will you become distracted by the contents on your windshield or will you keep your eyes fixed on God?
Whatever bugs land on your windshield, don't forget where you are going or who you want to become in order to live out a Christ-like existence.
Photo Credit: © Unsplash/Dewang Gupta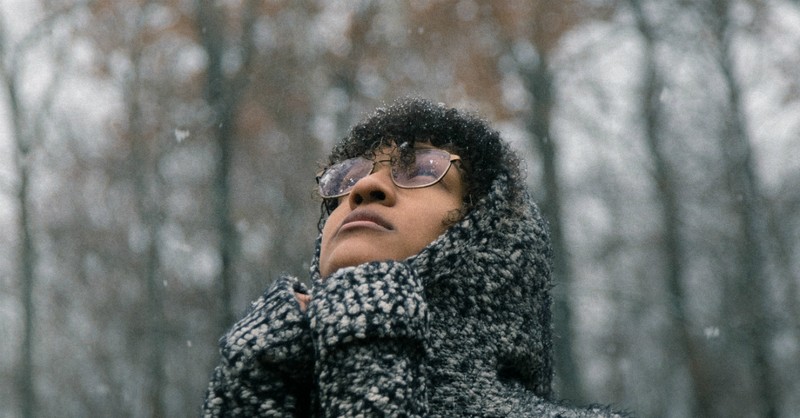 God's Purpose for Every Season of Life
Knowing that God is present with us in every season doesn't mean we always understand the purpose of the season. Suffering, while unpleasant, does have usefulness in the Kingdom.
"And not only that, but we also boast in our afflictions, because we know that affliction produces endurance, endurance produces proven character, and proven character produces hope." (Romans 5:3-4)
Endurance: Runners depend on endurance to complete a race. We too are looking to complete the race of our lives with the end goal of heaven.
Character: Harsh circumstances can make or break us. When we are forged in the fires we become wiser and more mature.
Hope: Knowing that God has something good in store for us while we are alive, and then in heaven, gives us the motivation to keep striving for excellence. Our faith will pay off.
How to Know What Season You Are In
Job stands out as someone who understands seasons better than most because of how much he lost: a wife, children, land, animals. This difficult change may have broken him down emotionally, but he managed to remain spiritually intact.
God doesn't want us to live lives in perpetual sorrow, yet he also does not let us live in constant serenity, but we can rest assured that God is with us always. Job praised God in His suffering, knowing that his Creator was watching.
"Aren't two sparrows sold for a penny? Yet not one of them falls to the ground without your Father's consent." (Matthew 10:29)
No season we face in life has come to us because God took his eyes off of us. He has not forgotten about us or stopped caring. Whatever season we find ourselves in, God is trusting us to handle it. He will support us in our efforts. Will we trust him in knowing he is there?
Photo Credit: © Unsplash/Jakob Owen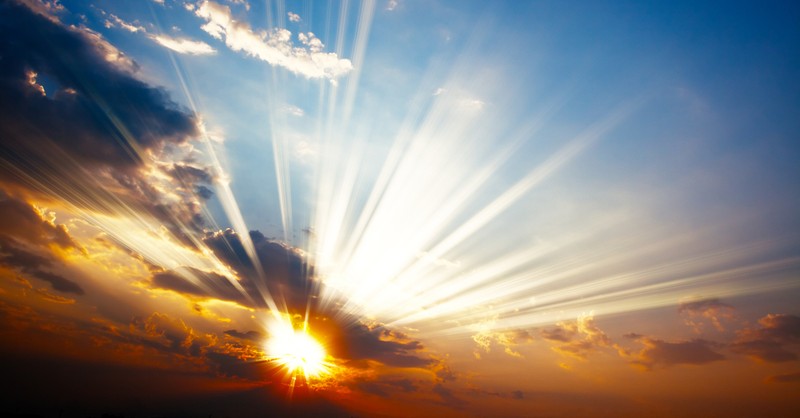 The Final Season
As we make our way through life and all of its varying seasons, we will alternate traversing the mountains and valleys, the highs and lows. We may sing and dance, then later cry and despair.
We cannot choose what happens to us in life. Change is indeed unpredictable.
However, since we can choose how we respond we can make a wise decision on how we handle life. Now that we know the good times won't last, we can prepare for the bad. Now that we know the bad times won't last, we can anticipate the good.
No matter what we face we can give God the glory and the praise. He is with us until the very end when we reach our final season, the unchanging season. That season awaits us in the afterlife and it is called salvation.
Photo Credit: © Getty Images/ArtyFree
---
---