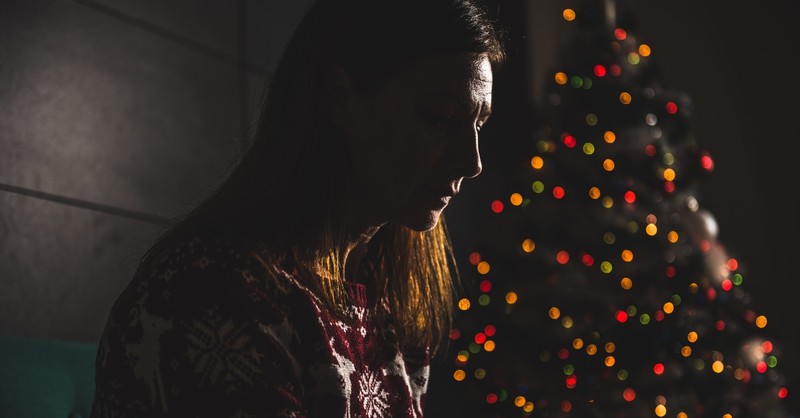 When Grief Has a Seat at the Table
Michelle Rabon

iBelieve Contributor
Everything about that first Christmas hurt. Looking at the empty space, knowing that he wasn't going to walk through the door or that his voice wouldn't be on the other end of the phone. The whole idea of even celebrating felt unfair after all we had been through just two months before. 
His spot at the table was empty and the hole in my heart was too. 
My dad's absence that Christmas changed everything about the holiday. It hung over our heads and filled the room with the weight of a thousand chains pulling us further and further into our pain. 
I wish that had been the last Christmas I felt such agony. But I experienced similar aches as I buried grandparents, my brother, and eventually my mother-in-law. The gnawing pain of grief seeps into the moments that should bring us great joy, because grief will always have a seat at the table. 
No matter how many holidays come and go, the grief we feel over the loss of loved ones never fades. These seasons, the ones filled with beautiful lights and glittering trees, remind us of how truly great our losses are because these days were made for family. 
Nothing magnifies loss more than moments meant to share with those we love. 
The question remains, how do we cope here, in this place of horrifying grief? How do we find the joy in Christmas when our hearts ache for what we have lost?
© Getty Images/Kerkez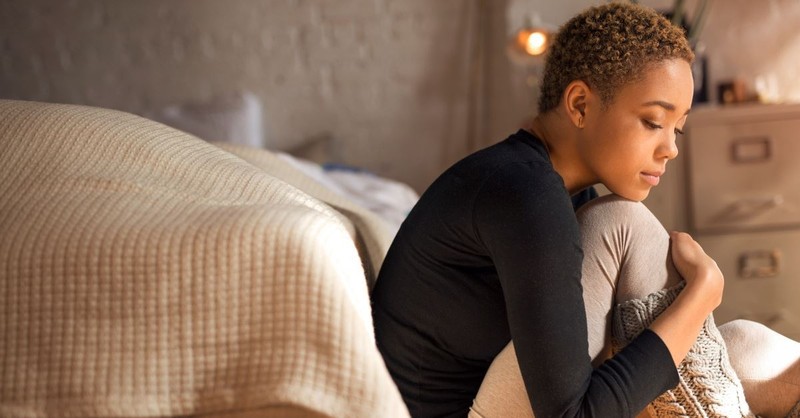 1. We cannot minimize our pain, or pretend that we are not hurting.
Not only is this behavior unhealthy, but it is also unfair to the memory of those that we love deeply. While nothing may ache more than this moment in time, being honest about what you are feeling can bring comfort. Acknowledging the empty chair won't fill it but it will bring healing to hearts where it is needed.
In the space at my mother's house where we gather to open gifts and be together each Christmas, is obvious there are empty spaces. Every Christmas that came after our loss came with a new void in the room. Each year, however, we acknowledged the pain, allowed the grief to come, and found ourselves grateful we did.
Avoiding our hurt will never erase our pain.
Photo Credit: Getty Images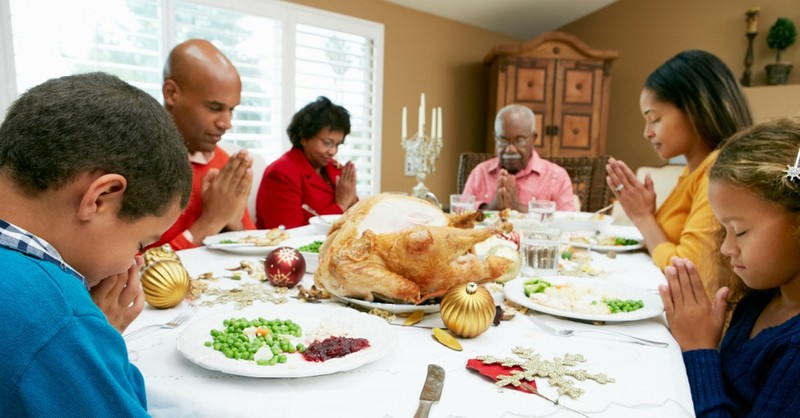 2. Choose a special way to honor the one who isn't with you.
There are many ways to honor the memory of those we love. Maybe it means cooking their favorite Christmas dish, hanging a special ornament, or doing their favorite Christmas tradition. This keeps their memory alive in the midst of your Christmas celebrations and brings joy to those around you.
Every year on our tree you will find one thing in the same spot each time. It is a small Christmas bell with a teddy bear on top. The furry bear is wearing a pair of round reading glasses. The same kind my dad used to wear. The tiny bear reminds me of my dad, he collected bears. So each year it sits on my tree, facing out toward the rest of us.
Each time I place the ornament on the tree his, memory comes alive. It comes alive for my children who never met him and it keeps my dad close to my heart.
Photo Credit: Getty Images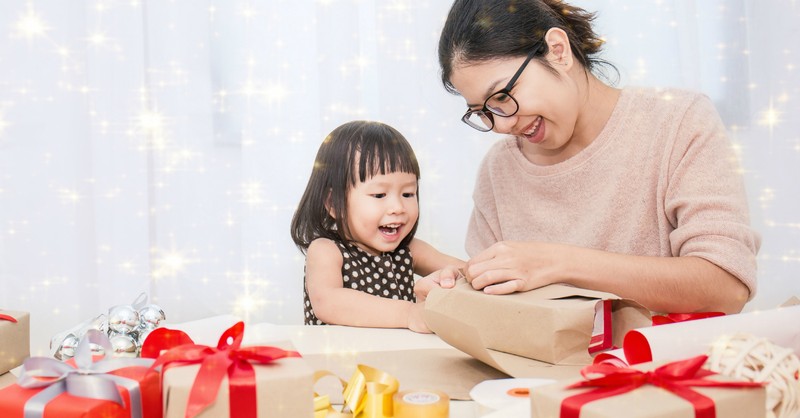 3. Honor them with your joy.
I learned many years ago that my sorrow, while real and acknowledged, shouldn't keep me from living a joy-filled life. Those we love that are no longer with us would not want us to remain in a place of deep sorrow, but to live a full life. The greatest thing we can do to honor their memory is by living our lives with joy.
There was a Christmas five years ago right after my brother passed where we gathered around the tree and tears fell for us all. It wasn't just his missing presence, but also the small things that filled us with pain. Not seeing his handwriting on gifts under the tree, and not hearing the sound of his laughter, or seeing the smile on his face.
But even in the midst of those tears there was joy in knowing that his memory will never really leave us. Even if he was no longer physically present, the memories of him fill us with great joy. The joy in knowing that one day we will see his face again.
Photo Credit: ©Getty Images/paulaphoto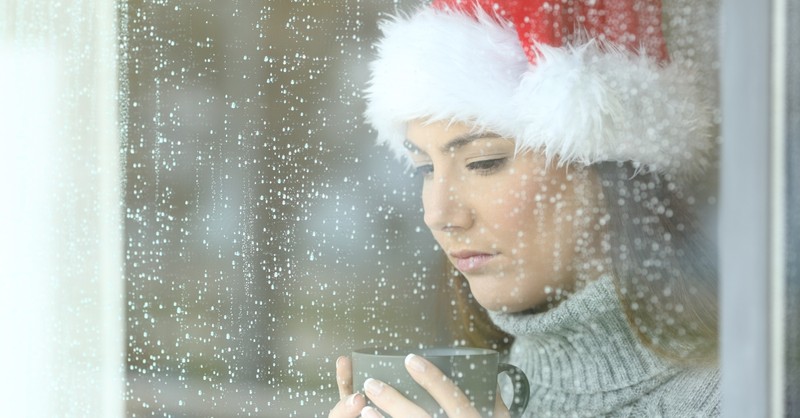 4. Ask for help even if you don't think you need it, because you will.
In the first few months after loss, we need to be honest with what we feel and be willing to ask for help from friends and family. But we also need to be willing to ask for help from those outside. Counseling may be helpful for you to work through some of your feelings and thoughts around your loss. Talking to someone can help you process the emotions in a healthy way.
I have never been good at asking for help. I wish I had taken this advice for myself following the big losses we faced. Often the help I asked for in the years that passed was for keeping a slower pace. Maybe you need to ask for the freedom to say no to things and to pull back just a little bit.
Asking for help will look different for each of us. Many of those first Christmases after losing someone we love, we may need space, or we may need to be surrounded by the people we love. Take some time to define what help you need in this season.
Photo Credit: © Getty Images/Antonio Guillem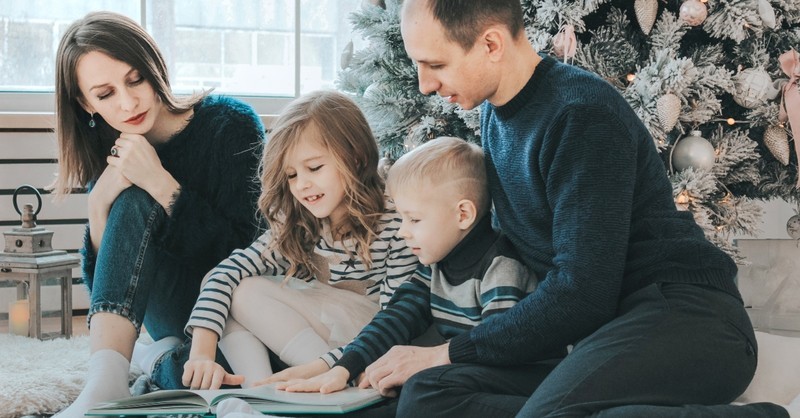 5. Share memories.
One of the hardest, yet most beautiful things we can do during the holiday season is to share memories. The good ones, the ones that make us laugh, and yes, even the ones that make us cry. Look at pictures, share stories, just talk about them; these things offer healing in their own way.
There are ways we can thrive after grief, find joy in the season, and live well, even when the ones we love are missing. We should never minimize what we feel, but honor the memories that we have of our loved ones.
The empty chair at the table is a reminder of what we lost, but it is also a reminder of the Heaven that waits for us. It's a joyful reminder that those we love are with the Savior, who we come together to celebrate.
---
Michelle Rabon is a wife and homeschooling mom of three who feels called to help women thrive in their walk with Jesus every day. In 2012, she started Displaying Grace, a ministry that is focused on helping women engage with God's Word. Michelle has also served in women's ministry for the past five years seeking to equip women in the local church through Bible study. When she is not writing or teaching, she enjoys reading, being close to the ocean, and drinking a lot of coffee.
Photo Credit: © Unsplash/Ann Danilina
---
---