10 Ways Having Children Will Affect Your Marriage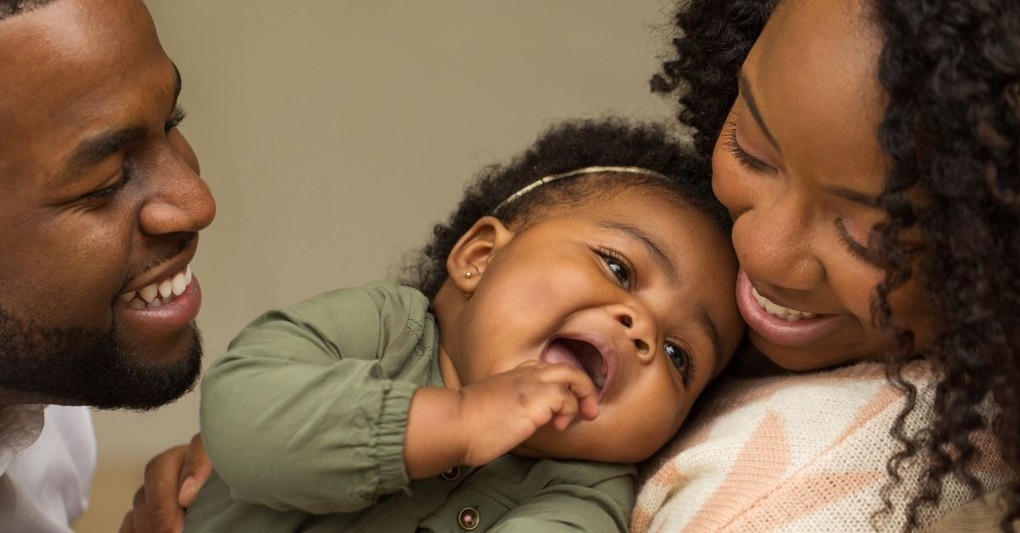 Early in marriage, many of us dream of one day having children. We long to hear the pitter-patter of chubby toddler feet running through our home, to enjoy family dinners and picnics, and recreate all those special moments we remember (or perhaps missed) growing up.
We may not, however, realize how much children will affect our marriage. Raising kids in today's busy, constantly changing, and often stressful culture can certainly pose challenges. But also bring blessings and opportunities that can deepen our relationship with our spouse, increase our spiritual maturity, and draw us ever closer to our Savior.
Here are 10 ways children will affect your marriage, and how God can use each challenge for you and your spouse's good.
Photo Credit: GettyImages/digitalskillet
1. Parenting will absorb your 'free time.'

Slide 1 of 10

When our daughter was born, I had no idea the amount of sleep I'd lose, how difficult it would be to simply take a shower, and how much of my day would be swallowed up in parenting. While she eventually learned to sleep through the night, that didn't mean she always afforded my husband and I that opportunity, nor were our days less busy once she learned to walk and talk. Our tasks simply shifted from changing diapers to helping with homework or taxiing students from one activity or another.

This didn't mean, however, that our marriage had to suffer. It simply meant we needed to be more intentional with how we spent our time. We learned to prioritize date nights and those few quiet minutes before my husband and I slipped off to bed. In fact, those moments became all the more precious because we knew how fleeting they were.

Photo Credit: GettyImages/Tomwang112

2. It will make you more aware of your sin.

Slide 2 of 10

It's really hard to train honesty, self-sacrifice, and humility when we ourselves are struggling with those same behaviors. Add to this the fact that our children tend to mirror and echo our words and actions, and it's easy to see how God uses parenting to reveal and purify our hearts.

Have you ever listened to your child say something ugly and realized they had learned that exact phrase from you, or felt your heart prick after you encouraged them to read their Bible and remembered you hadn't read yours?

When our daughter was young, I quickly noticed how readily she adopted my attitude and mood. If I was frustrated with something, she would often become irritated as well. And it wasn't long before I saw personal weaknesses, like my tendency to complain or allow negativity to snowball, rise up within her.

I found this alarming and contradictory to my goals of raising a positive, praise-giving, persevering child of God who readily saw and celebrated God's hand. I realized, if I wanted to train those characteristics in her, I needed to first train them in me. This is the same for both parents, and this self-realization allows for the continual growth that will enable us to love and serve one another well.

Photo Credit: Unsplash/jose-aragones

3. It will deepen your prayer life.

Slide 3 of 10

One never feels quite so powerless or desperate than when watching their child struggle with something they aren't able to fix. Whether dealing with excluding children on the playground, learning disabilities that make every school day a struggle, or simply enduring all the insecurities that come with growing up in today's world, childhood hurts.

And because our hearts are so closely tied to our kids, this means parenting hurts as well. Contrary to what our idealistic anticipations may tell us, our feelings of helplessness and urgency don't lessen as our kids grow older. If anything, they intensify as the stakes for every decision rise.

But we can pray to the one who is sovereign over every detail, who loves our kids deeply, knows their hearts, and is present in every internal and external danger they'll ever face. This realization helps shift our focus off ourselves and our limited power and onto our limitless Savior. This, in turn, increases and deepens our prayers, both individually and as a couple. We'll likely find ourselves praying together now more than ever.

Photo Credit: GettyImages/jjneff

4. It will remind you, daily, of all the reasons you fell in love.

Slide 4 of 10

Parenting has a way of bringing out the best in a couple. That gentleness, humor, and protective loyalty that first drew you to your spouse will be displayed, again and again, as they care for your children. In this, God is offering you both a reminder and a sort of "bird's eye view" of all your spouse's most endearing and precious qualities.

Nothing quite turns my heart to my husband like seeing him interact with our daughter, who's now an adult.

I've witnessed his patience as he taught her to ride a bike, work through math homework, and drive a car.
I've celebrated his gentleness as he's held her close and comforted her through sorrow or fear.
I've watched his playful side come alive as the two have plotted pranks or engaged in silly antics.

And through each interaction, year in and year out, I've glimpsed the purest most tender places in his heart.

As you faithfully love and raise your child, your spouse will see those same qualities in you and will be reminded of all those traits that first drew you to each other.

Photo Credit: GettyImages/Vasyl-Dolmatov

5. It will encourage more communication.

Slide 5 of 10

Children don't come with instruction manuals: When your baby cries nonstop at three o'clock in the morning, do this. When your son struggles with recurring nightmares, do this. True, the Internet and bookstores are filled with parenting resources suggesting a thousand different tips for raising well-adjusted children. But how can we know which advice to follow with our unique child?

Most of us find comfort in voicing concerns and seek outside input when we feel uncertain. Who better to discuss child-rearing matters with than the person who's as invested as we are?

As we face different parenting challenges and attempt to navigate various developmental phases, we'll probably long to talk each issue out as a couple. Perhaps even more importantly, our heart for our kids will motivate us to dialogue well. This in turn will help us learn and practice healthy communication skills.

Photo Credit: Thinkstock

6. It will increase spousal unity.

Slide 6 of 10

There are few things as unifying as working toward a common goal, whether that's to achieve something great or fight against some evil.

We saw this occur in a powerful way after the 9/11 bombings as people from diverse backgrounds and ideologies came together to heal and help one another. We witnessed this again during Katrina as churches, civic organizations, and communities forgot about other divisive issues and united in kindness. We've also watched collaborations and friendships form among the most unlikely individuals when working side-by-side for a common, heart-felt cause.

We will probably find no greater, more deeply felt cause than child-rearing, nor anyone who shares our passion for this cause as deeply as our spouse. Therefore, every parenting challenge we face has a capacity to unite our hearts unlike anything else, other than our love for Christ, that we may encounter.

Photo Credit: Unsplash/EricWard

7. It will encourage you to form mentoring relationships.

Slide 7 of 10

When our daughter was born, I felt ill-equipped and insecure. It seemed I faced daily situations I didn't know how to deal with. My husband felt the same. As a result, we sought out relationships with other parents who were one or two steps ahead of us. We longed to learn from them and needed to know our feelings and challenges were normal. Just as importantly, we wanted to hear from someone who'd been where we were and successfully navigated through it.

In the same way, we can come alongside those who are one step behind us. In our busy, often hyper-independent culture, it's easy to believe we can live our lives alone without relying on others. But Scripture tells us again and again this is not God's desire. He wants us to develop deep, interconnected relationships where we learn from and encourage each other.

We may understand this, intellectually, from our Bible reading, but facing parenting challenges provides motivation to live those directives out.

Photo Credit: Pexels

8. It will help you develop and maintain childlike faith.

Slide 8 of 10

Often, skepticism grows with adulthood. Whereas at one time, we may have prayed with great anticipation and expectation, life's difficulties leave us questioning God's love or ability to hear us. Perhaps all our time spent in the "real world" has caused us to reach for rational answers more often than we look for the miraculous. Or maybe we've simply allowed the stress and busyness of each day to dull our enthusiasm for the things of God.

But then we watch the birth of our first child and are struck by the awesomeness of life. Or we listen to the simple yet honest prayers offered by our preschooler, and are touched by how natural connecting with Christ can be. Or maybe, while attempting to walk beside our teenager wrestling with deep theological questions, we're reminded that it's okay to struggle with our own doubts as well.

As we journey with our children toward the things of faith, God invites us to see Him through their eyes, and in so doing, to rediscover who He is, the depth of His heart for us, and the priceless value of our relationship with Him. This, in turn, helps breath childlike faith into every area of our lives, including our marriage.

Photo Credit: GettyImages/Jupiterimages

9. It will challenge your finances.

Slide 9 of 10

Raising children can be expensive, from buying diapers and formula to paying for sports equipment and college tuitions. In fact, experts say it costs over $200,000 on average to raise a child to adulthood. Those planning on paying college tuitions can anticipate spending an additional $40,000 to $120,000 thousand, depending on which college or university their kids attend and where.

Though most of us are probably aware of these numbers, these statistics likely won't feel real until they hit our bank accounts. Once our paychecks bump against our rapidly growing expenses, however, we'll begin to view every dollar differently, along with every moment spent at the office. We'll find ourselves working toward two seemingly opposing goals—providing for our families while simultaneously spending as much time with them as possible.

In other words, we'll feel much less inclined to work overtime and will be more apt to find alternative solutions—like learning to better manage our finances. Because of this, our challenges can actually turn into growth opportunities as we create and learn to stick with budgets and make decisions that will have long term payoffs rather than instant gratification. This shift can help reduce the stress in our marriage that comes from financial difficulties.

Photo Credit: Unsplash/michael-longmire

10. It will bring more laughter to your marriage.

Slide 10 of 10

One must have a sense of humor in order to survive parenting. Don't believe me? Try explaining to a well-educated professional in a crisp white lab coat how your child managed to shove a quarter up their pea-sized nostril. Or how about telling your wife the reason those flowers she planted in the backyard died is because your son peed on them—under your watch?

Children do and say the wackiest things. Through marriage, we shoulder, together, all the challenges that come with parenting. But we also get to share every hilarious moment and quip as well! If we have our cameras ready, we can relive every comical antic for years to come. Better yet, we'll have plenty to share at our son's or daughter's wedding—to help prepare them for their future parenting and marriage-building challenges.

Raising children will likely be the most difficult, painful, frightening, hilarious, fulfilling, and memorable task we'll ever take on. Our lives, and marriages, will change forever, often in ways we never anticipated. Though each year and development phase will bring ample challenges, may we never miss the beauty and relational depth, with God and our spouse, that He can build through each one. He'll use those precious little lives to enrich our faith, unite our hearts with one another and Himself, and bring the deepest belly-laughs to our most stressful or monotonous days.

---

Jennifer Slattery is a writer and speaker who'saddressed women's groups, church groups, Bible studies, and writers across the nation. She's the author of Restoring Her Faith and numerous other titles and maintains a devotional blog at JenniferSlatteryLivesOutLoud.com. As the founder of Wholly Loved Ministries, she and her team love to help women discover, embrace, and live out who they are in Christ. Visit her online to find out more about her speaking or to book her for your next women's event, and sign up for her free quarterly newsletter HERE to learn of her future appearances, projects, and releases.

Photo Credit: GettyImages/Lacheev