Two and a half years ago, I got a call to interview for my dream job. After seven long months of unemployment following a devastating layoff from my first grown-up job, I knew this was the break I'd been praying for. As I hung up the phone that July day, I remember calling my mom and telling her I'd just received the call that would change my life. Over the next two weeks, I began the interview process and started exploring plans for a move from my small town in North Carolina to Washington D.C., where I felt God was calling me to work in the office of Government Relations and Advocacy for a large, well-known non-profit.
If someone had asked me to write a description for my dream job, this was it. I knew I wanted a career and I knew I wanted to make a difference in the world. This position was the ticket to both. After a few phone interviews, they booked a flight and asked me to come for an in-person interview. I was ecstatic. I continued to pray about the job, but everything seemed to be falling into place so perfectly, it was hard for me to believe that the Lord hadn't orchestrated it.
I woke up early on interview day and put on my best suit. Despite the fact that the air conditioning was broken in the office where I had my interview (black suit + July day + nervousness + no air = lethal combination), everything went as planned.
Then, a week later I got the email. The one that said "Thank-you-very-much-but…"
A few months later I took another job, mostly out of desperation, this time in Charlotte. I needed healthcare and a steady paycheck. Continuing my career as a non-profit fundraiser was definitely not what I wanted. I remember sitting in a windowless room one afternoon and trying not to cry on a conference call. I thought about the day in the cab in D.C. and then surveyed the scenery around me. Had God not heard my prayers? Was he angry with me? Was it my fault – were my dreams of a successful career unrealistic and inconsistent with my perceived skills?
But then. Little by little. Without my even noticing, things slowly started to change. I took on more responsibility. I felt empowered. Things were looking up. There were tiny little rays of sunshine breaking through the windowless walls of that basement office.
In the last year, things have changed completely. The difficult times I experienced have strengthened my skills, diversified my knowledge base, and given me the motivation to be successful. Even better, the new CEO who joined our team last August has improved so many things. Not only do I respect her as a leader, but she is an incredible woman of God. Our personal skills are such that we work extremely well together and produce great results. I have grown so significantly as a result of her mentorship and I know beyond the shadow of a doubt the Lord orchestrated this partnership. Through her leadership and the extraordinary opportunities she has offered me, I am truly beginning to see the Lord's hand in the twisted path my career has taken.
As I sit in my living room and write this, after three exhausting but exhilarating twelve-hour days in a row, I know that in many ways, the life I imagined as a twenty-something professional has finally manifested itself. I am proud of what I'm doing and most days, even when the hours are long, I truly enjoy doing it. In many ways, I can see that the things in the past I thought I wanted or the things that I thought God wanted for me haven't been lost. The seemingly pointless twists and turns that I've taken haven't been for nothing.
God's providence in my career has taught me three lessons. First, sometimes things just take time. God does not forget us or forsake us. (Deut. 31:8) Neither you nor I are the exception to that promise. My pastor recently reminded me that all of our Biblical heroes of the faith took a pretty ridiculous path to get there. Joseph? Sold into slavery and imprisoned for a crime he didn't commit. Eventually saved his country from famine. Noah? Called to build a massive ship in the desert for years with no rain. Saved humanity from complete eradication. Abraham? Told to leave everything he knew to travel to a new land. Became the forefather to the lineage of Christ. If we follow these men's example and drop what we're doing to obey the Lord's leading, there is no way we're going to end up on the wrong path.
Secondly, where I'm going next isn't that important. (Matt. 6:33-34; John 16:13) I know it's necessary to have goals and next steps. And I do. But quite honestly, I'm just not that worried about it. I've stopped trying to map out my entire future and I know if I do my job to the best of my ability and keep my eyes and ears open to the Lord's path for me, then the right door will open when it's supposed to and not any sooner.
And finally, the Lord's apparent providence in my professional life is a beautiful demonstration of what else He can and will do for me (Jeremiah 29:11–14). My trust doesn't have to stop with my career. I am fully confident that a crooked path full of tunnels and valleys makes perfect sense when we can see our steps laid out behind us in the light of day. I'm going to stop straining my eyes to see what's ahead and embrace the One who is walking beside me and guiding every step – in the boardroom and beyond.
"I will lead the blind by ways they have not known, along unfamiliar paths I will guide them; I will turn the darkness into light before them and make the rough places smooth. These are the things I will do; I will not forsake them." – Isaiah 42:16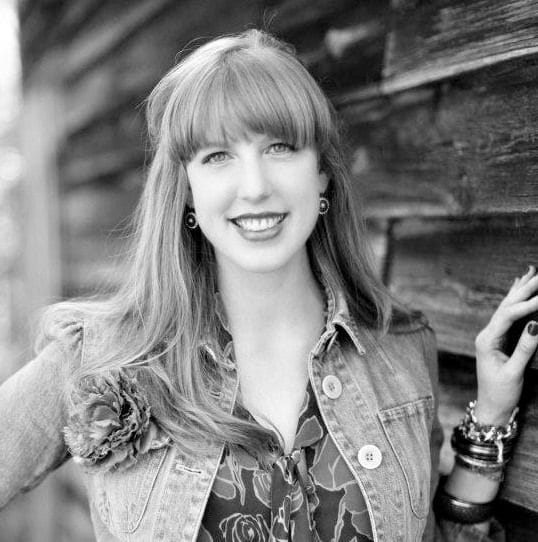 Chelsea Cote is a Type A twenty-something residing in Charlotte, NC. A non-profit develoment manager by day, Chelsea loves Jesus, her family, her giant cat Liam, decorating her teeny tiny house, art in all its forms, gummy candy, thrifting, liquid eyeliner, and watching Downton Abbey and Friends reruns. You can follow her on Twitter and Instagram @cdcote and read her thoughts on faith, fashion and everything in between at bloomingbranch.blogspot.com.