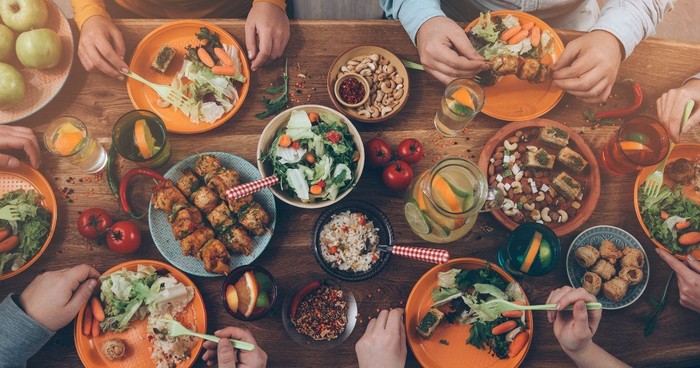 The call of hospitality is for every neighborhood. We are called to move toward the rich and powerful and the poor and needy. We are called to offer our bodies, to see and to notice, and to move toward others in welcome. God may be calling you to move from your picket fence to advocate for the voiceless, to find friendship and solidarity by life lived alongside the poor. These are not better or worse callings. As the suburbs grow increasingly diverse, we will likely find our suburbs looking more like cities.
No matter the demographic makeup of our neighborhoods, God invites us to stay put. Staying put is not based on permanence: it is a call of presence. We can't withdraw into "gated-thought-enclaves" of sameness. In an article called "The Virtue of Staying Put," Gerald Schlabach writes that, instead, "what is countercultural in the United States [and much of the world] is attempting to stay in relationship with people who don't share our views." No matter where we live, staying put means staying rooted in place and extending ourselves to others in acts of service and presence, even when there's tension and disagreement.
Photo Credit: Thinkstock/Kerkez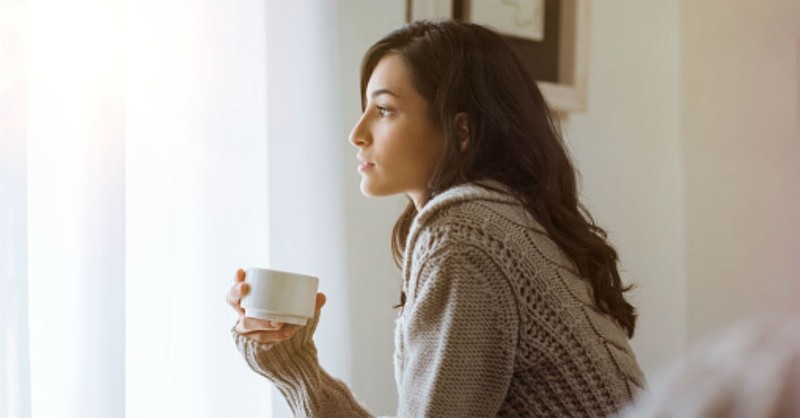 Put Down Roots
I am called right now to stay here, to put down roots in a place that to me feels unadventurous because it's where I grew up. I wonder if the radical life-altering story of the gospel can permeate miles of tract homes and strip malls, if it can grow on highways.
As humans we think that if only our circumstances changed, we'd capture an elusive contentment. We imagine other places will satisfy, that a particular place will be where we learn to be hospitable.
Photo Credit: Thinkstock/Ridofranz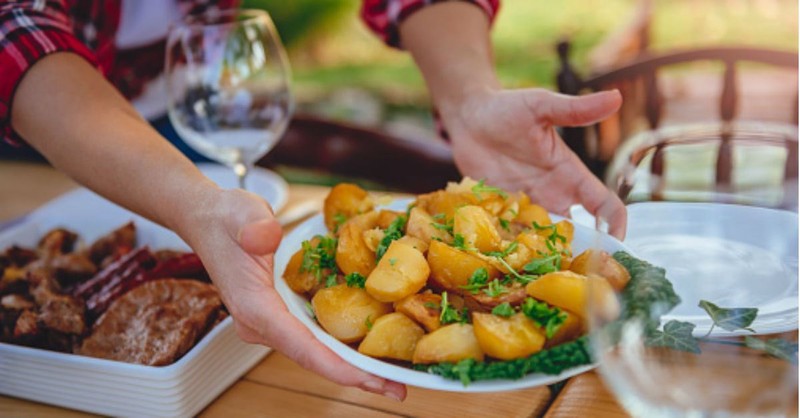 Spread a Table in Your Subdivision
You can spread a table in the wilderness right in the middle of your cul-de-sac. Your subdivision can become a place where Jesus shows up, not because you have it all together or you finally mastered pairing that wine with an impeccable meal. Whatever your neighborhood, it can know Jesus because you are his hands and feet—whether that's because you share your takeout, a cup of coffee, you feed your neighbor's dog, or you volunteer in under-resourced schools.
Photo Credit: Thinkstock/Kerkez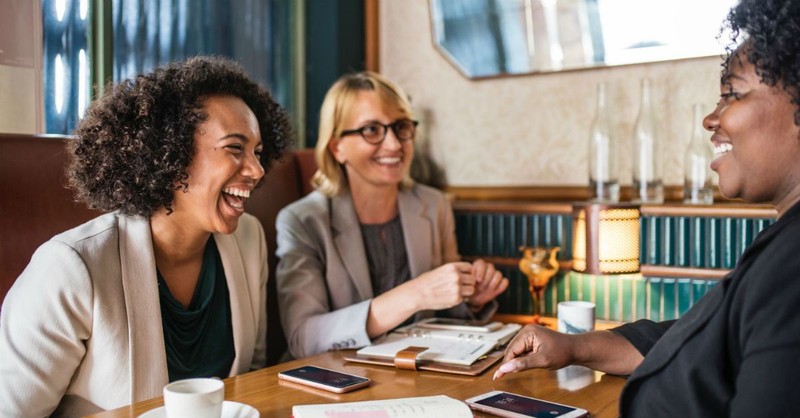 Practice Sustained Attention
We do our small things with love: we walk our children to school, we watch their flag ceremonies, we develop relationships with the owners of the locally owned cafe, we have heaps of people over for dinner. These are the rhythms of hospitality where we practice sustained attention. At its root, hospitality is the art of seeing other people as glorious bearers of God's image no matter your ZIP code.
There is no place that Jesus loves more because it contains a particular population demographic—rich or poor. You are not more holy if you're working in full-time vocational ministry. You are not more holy if you have much or little. God doesn't love you more because you have a big house or small one. Material wealth is never equated with blessing. You are the hands of feet of Jesus right where you are; yes, even in your subdivision.
Photo Credit: Unsplash/Rawpixel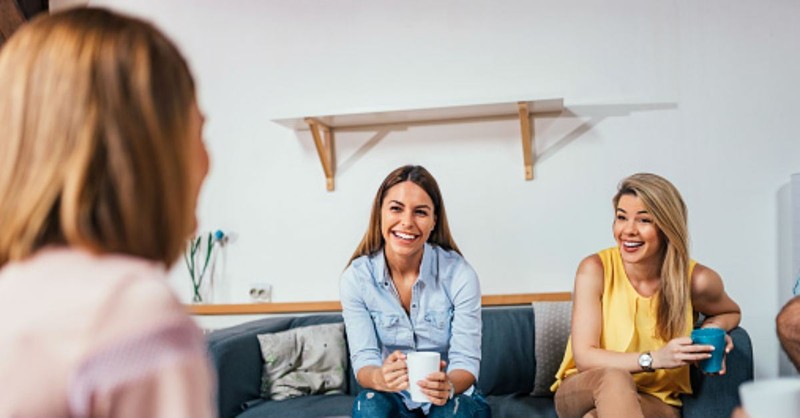 Offer Your Faithful Presence
Today I'm inviting you to practice the art of staying put and starting small wherever you are. This is the call of gospel hospitality. In our small Scottish flat with the spongy wallpaper, our friends didn't care that we bumped knees. In our home in Salt Lake City, the college students didn't care about small children bouncing off the walls; they were happy to be in a crazy, chaotic home. In the Southern California suburbs, my home isn't professionally decorated or large by comparison to many in my neighborhood. Yet no one is judging my furniture when they come into a place fashioned to hold and welcome them.
When we open up our lives and homes to others, we respond to Jesus' invitation of welcome by offering ourselves and our time as "living sacrifices"—as offerings of faithful presence.
Photo Credit: Thinkstock/nortonrsx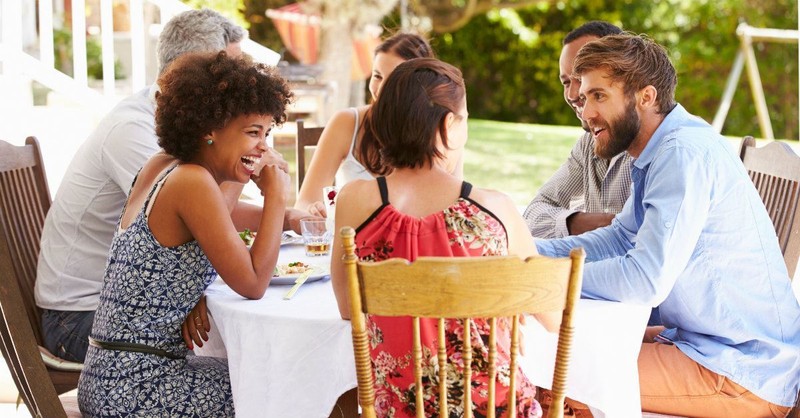 Start Small by Showing Up
Starting small is how we practice a ministry of presence. We show up. Showing up always means that you are digging your hands into someone else's shared brokenness. Hospitality is messy, but it's real. It's practical and intentional. We take our calendar out and map out the neighborhood. We save several calendar squares a month just to have people in our home—no catch, no rote gospel presentation, no agenda except to see them and to love them.
Photo Credit: Thinkstock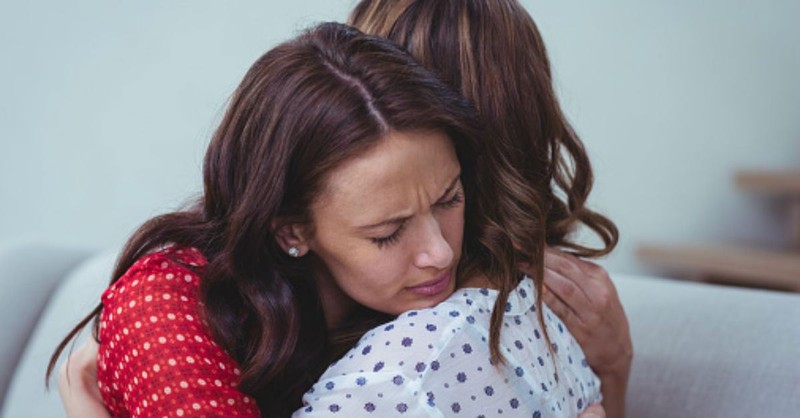 "Sometimes hospitably staying present leads us right into the heart of pain."
Sometimes hospitably staying present leads us right into the heart of pain. Let's not fool ourselves in thinking that the suburbs allow us to hide or stuff our sin, or that any one place is somehow exempt from systemic sin. A picket fence and granite countertops do not push off pain and suffering. We suffer. We hurt. We are confused and bored. We are full of angst, shame, and loneliness. We don't need to change the world or our subdivision, we need only start small. See one person. Be present.
Photo Credit: Thinkstock/Wavebreakmedia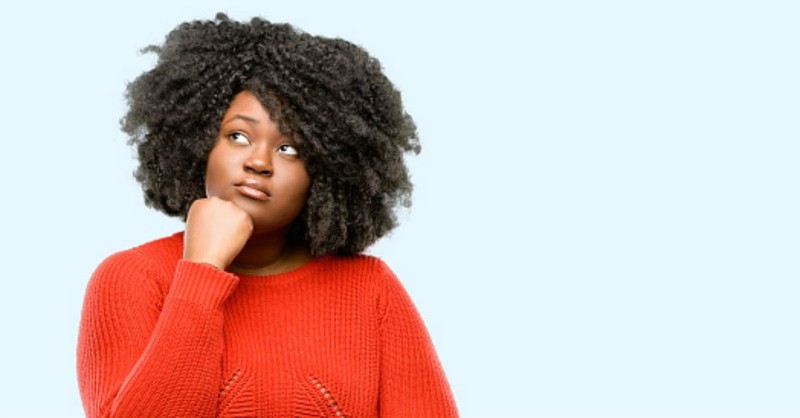 Take the Time to Notice
Here's what hospitality looks like on the ground: showing hospitality has meant less pretty meals and pretty flowers, and more late-night conversations in our living room with crumbs on the floor and drinks in our hands. It's meant begging for God to show up and come near with our hands outstretched to the ceiling. It's sitting with others and asking God to heal, convict, and bring redemption right through hopelessness. Hospitality has meant late texts to fellow churchgoers to help bring bags of groceries. It's meant conversations in Starbucks, where I'm blindsided with all the ways I inadvertently hurt another person. Hospitality has meant meetings and prayer groups while children climbed on me, had a meltdown, and there was sticky stuff under the table. Hospitality has meant selling a worn-out file cabinet, stained and tired from disuse, and finding a friend on the other end because we took the time to notice.
Photo Credit: Thinkstock/AaronAmat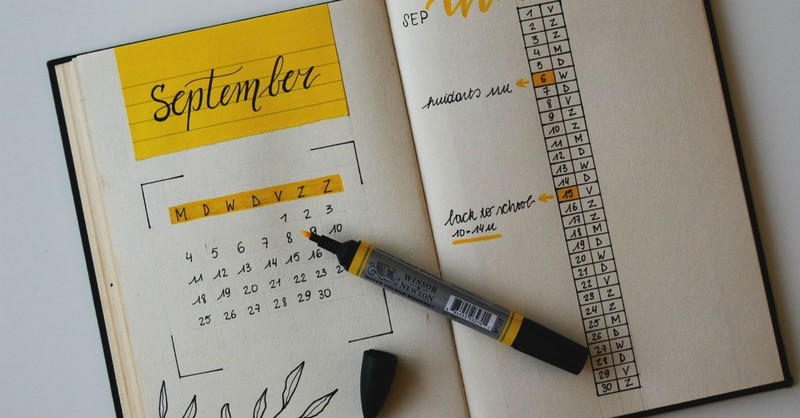 Welcome People Regularly
Showing up and seeing another person has meant awkward closeness huddled over an iPhone, listening to a person's favorite rendition of John 1 in Scots. Hospitality has meant dressing up and dining out, and it's meant curled legs in sweats on my wingback chairs. It's meant faltering conversations over pretty desserts and slightly awkward conversations that never got into a groove. It's meant my own flush of remorse and "I'm sorry" around a friend's fire pit. It's meant cramming too many people into too small of a room and calling this family. It's meant takeout and home-cooked meals and meals that flopped. It's meant providing free babysitting for neighbors and friends. Hospitality grows in all the little countless acts of presence. But it only flourishes when we schedule it, when we make it a point to welcome people regularly.
Photo Credit: Unsplash/Estee-Janssens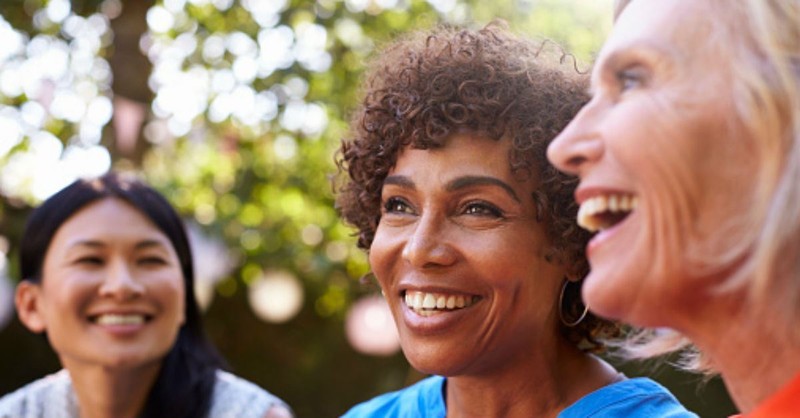 "The gospel calls us to big, but it also always calls us to small."
Life is so much fuller when we live for other people. Will we see? Let your heart melt for your neighbors who are so busy that they easily neglect the fundamental questions of human existence. Then invite them in. Serve an easy meal. Ask questions. Keep your schedule open. Pray for opportunities, and when they're presented, walk in them. Hospitality is our embodied worship.
The gospel calls us to big, but it also always calls us to small. Who is right in front of you that needs to be seen? Where can you offer yourself in welcome to them? Where can you live out a broken and given life for your actual neighbors? It starts by staying put and starting small. And it always overflows abundantly and generously.
Taken from Finding Holy in the Suburbs by Ashley Hales. Copyright © 2018 by Ashley A. Hales. Published by InterVarsity Press, Downers Grove, IL. www.ivpress.com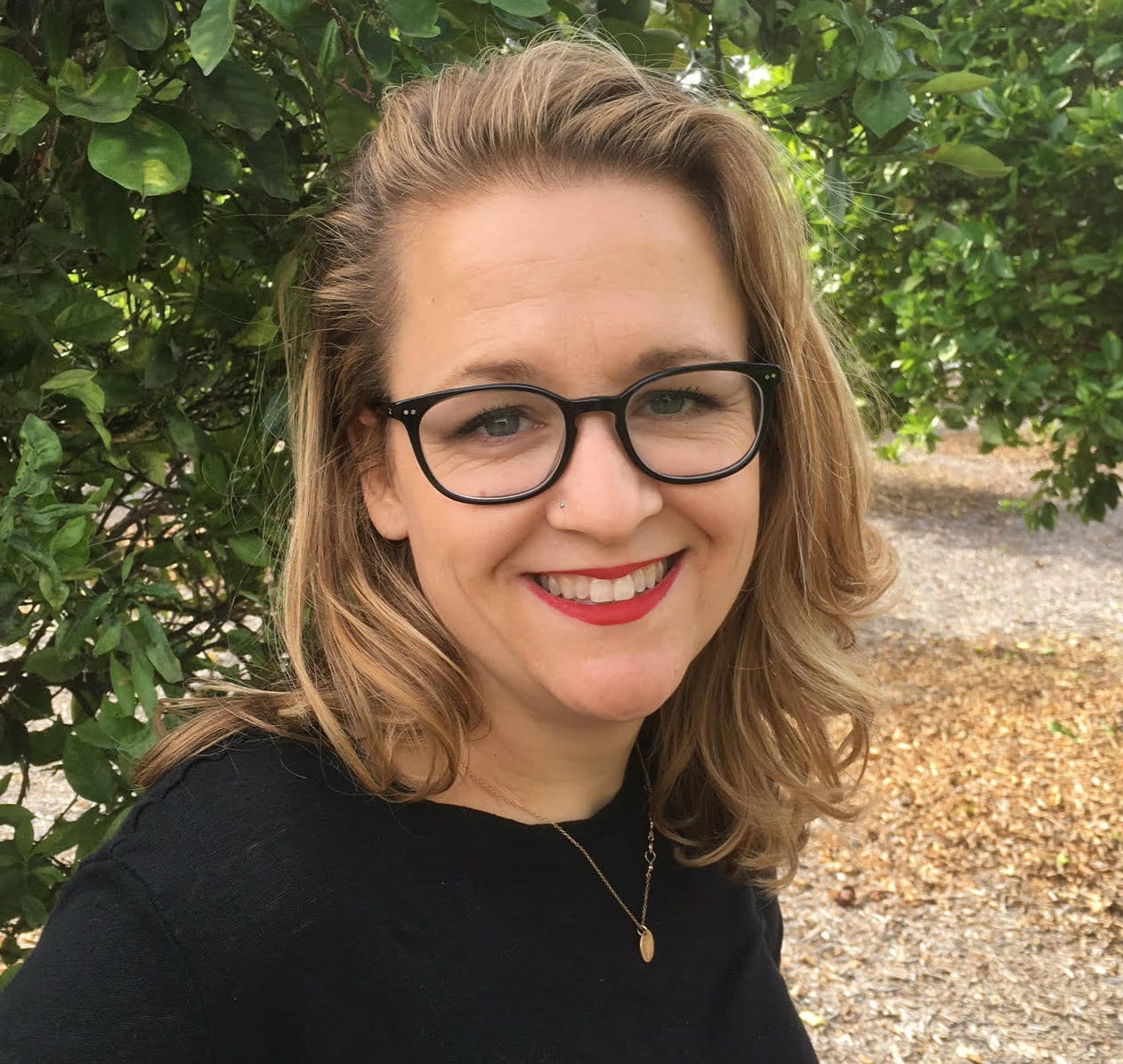 Ashley Hales holds a PhD in English from the University of Edinburgh, Scotland. She's a writer, speaker, the wife to a church planter in the southern California suburbs and mother to 4. Her writing has been featured in such places as The Gospel Coalition, Books & Culture, and Christianity Today. Her first book is Finding Holy in the Suburbs: Living Faithfully in the Land of Too Much (IVP). Connect with Ashley at aahales.com or on social media at @aahales.

Photo Credit: Thinkstock/Monkeybusinessimages
Originally published Monday, 05 November 2018.
---
---