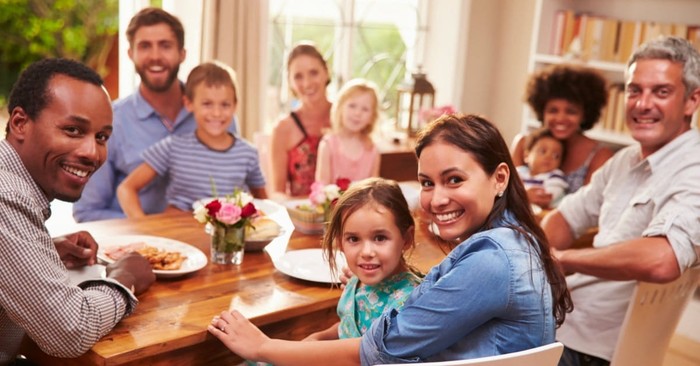 Showing hospitality often tends to be one of those things we write off as letting someone else in the church handle. We think our home is too small or too messy, or that we aren't wired for that personality-wise. It's easy to talk ourselves out of making an effort before it's even an opportunity. But hospitality simply means "the friendly and generous reception and entertainment of guests, visitors or strangers." So, see? That's not so hard!
As it happens, some of the more introverted personalities tend to stick to the background in church settings, serving in a behind-the-scenes manner. There are plenty of needs to meet in this way, but in doing so, they're writing off blessings of hospitality out of fear and anxiety. Personality differences aside, all believers and followers of Christ are to show hospitality. It's part of sharing the Gospel, and being the hands and feet of Jesus.
Here are five ways introverts can easily show hospitality and bless others.
1. Cook a meal.
Giving food to those in need of comfort or support is the age-old way of communicating concern and compassion. There's a lot of power in a casserole baked with love! If you're efficient in the kitchen, cooking a meal for someone can show hospitality while meeting a true need at the same time.
If you're not the best chef, don't worry. Even setting up or participating in a meal train for someone going through a life change, such as having a baby or losing a loved one, can go a long way in showing care. In feeding someone physically, you're feeding them emotionally as well.
Photo credit: ©Thinkstock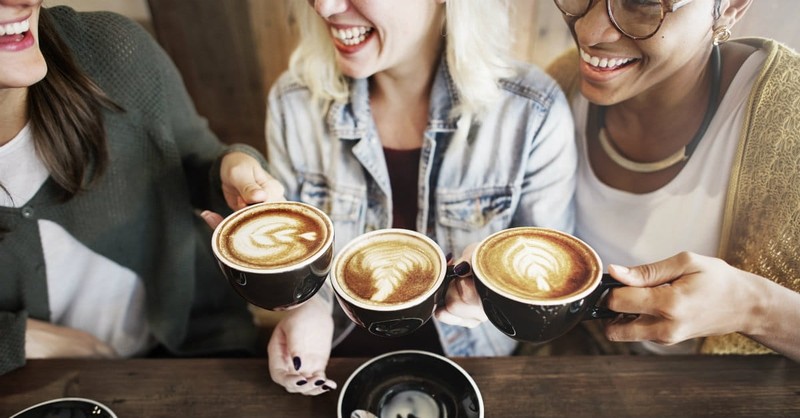 2. Invite someone to coffee.
Introverts are actually really well suited for hospitality. Even though they might not like being in crowds or having their homes invaded by groups of people or strangers, they're naturals at showing empathy and compassion. Because they're not as drawn to crowds, they're well equipped to have meaningful, one-on-one connections rather than surface level small talk. There's no better place to do this than over a white chocolate mocha or a chai tea in your local coffee haunt.
If you know of a single mom in your church that's lonely, a new girl in your Sunday school class, or a fellow mom who is stressed out or whose husband is between paychecks, treat her to coffee. Connect in a pressure-free environment in the way that God equipped you to do so!
Photo credit: ©Thinkstock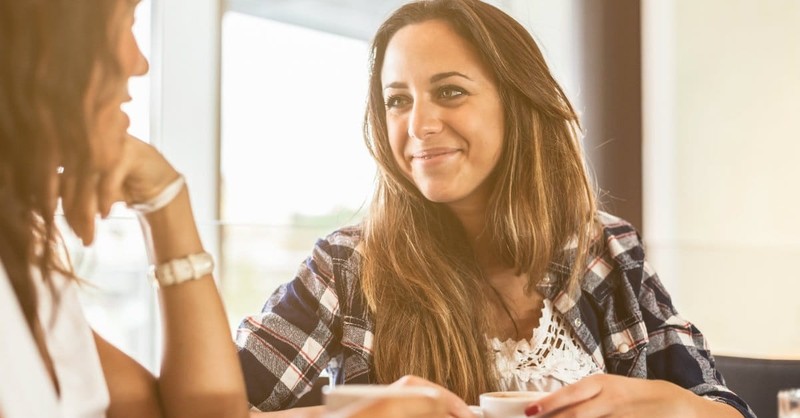 3. Give an anonymous gift.
There's nothing more fun than finding someone's address and having a surprise gift sent via Amazon prime to their front door. If a friend is going through a break up or another type of difficult life transition, an anonymous care package can make her day—even her week!
If you don't have their home address, sneak something onto their desk at work. Call their place of employment and have it delivered to their office, or get their boss or coworker in on the surprise. Get creative, and find a way to bless someone with something special.
One time, years ago when my spouse was laid-off, I made a comment on social media about loving these particular shoes at a particular shoe store. Later that afternoon, an acquaintance—someone I barely even knew in "real life"—emailed me a gift card and told me to get the shoes. It was a random, impulsive decision on her part to give a blessing, and it's something I've remembered—and have paid forward—almost a decade later.
Photo credit: ©Thinkstock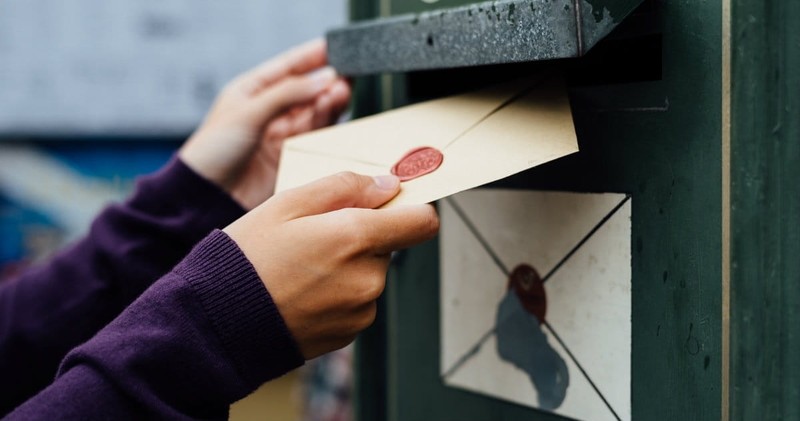 4. Send a letter of encouragement.
In today's online world, a handwritten letter is something of a lost art. A thank you note, thinking of you card, or a simple "we missed you" message could really brighten someone's day in a unique way. There's something about a handwritten message that makes you feel seen and noticed—it can be quite therapeutic.
You can do this with family, friends or your spouse. Something my husband and I do for each other whenever we can is leave surprise notes tucked in dresser drawers or pillowcases or shoes.  Sometimes, it takes days to discover, and it's all part of the fun. There's nothing better than opening my glove box in my car and seeing a smiley face on a sticky-note, or a love letter in my lunchbox at work.
The fact that my husband took time to put pen to paper speaks volumes to me. The little efforts go a long way. A text message during the day is nice as well, but nothing beats a handwritten note! 
Photo credit: ©Thinkstock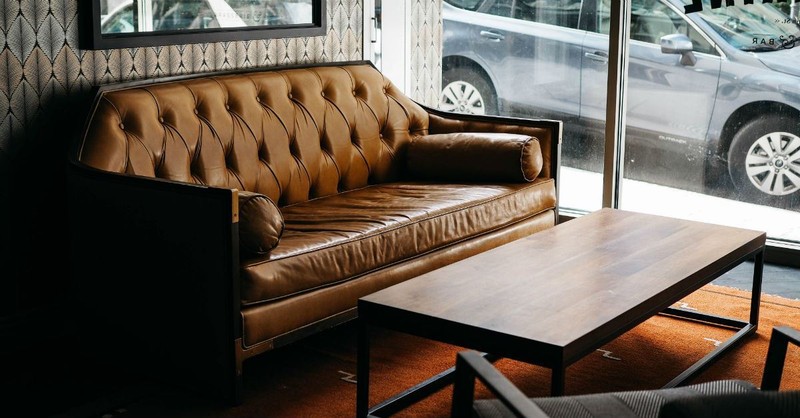 5. Keep your house ready for the unexpected visitor.
I get it—sometimes it's hard to keep the house clean and ready to receive guests when you have a husband and children living in it. It's hard enough when you're single! Don't get me wrong. Your home doesn't need to be perfect to show Christ-like hospitality—but if you keep your house in a state of "ready" for guests, you'll feel better and less inclined to dismiss the opportunities when they arise. Here are a few simple things you can do to keep your house in a state of "ready":
Toss some throw pillows on the couch.
Have a soft blanket and some Keurig coffee pods ready. 
Little bouquets of flowers—even fake ones—can lend to a peaceful, inviting atmosphere.
Consolidate any clutter or mess laying around, and light a candle or plug-in. Then, when a friend arrives in need or the chance to invite someone over arises, you'll be ready.
Instead of stressing over the state of your home while they're sitting in it, you can give them your full attention—and your favorite coffee mug full of liquid caffeine—and be a blessing.
Photo credit: ©Thinkstock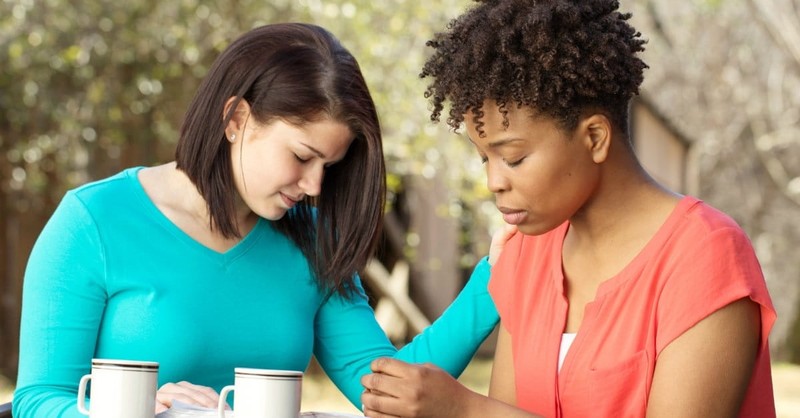 The Gift of Hospitality to the Hurting and Needy
When I was going through my divorce years ago, I remember going to my cousin's house the week after my husband left me. I sat in her turquoise chair with my legs crossed and sobbed like crazy, but there was something so comforting about that chair and her full attention on me, inviting me to be vulnerable. That chair and that memory have lingered in my mind like a comfortable quilt all these years later, and it makes me want to provide the same for my family and friends who are going through a hard time. 
Showing hospitality doesn't have to be exhausting, depleting or intimidating. Reflect on the natural gifts and abilities you already have in this area—such as writing, cooking, listening, shopping, etc.—and find an outlet to share those gifts with people in your life. It's that simple—and so very rewarding. 
Photo credit: ©Thinkstock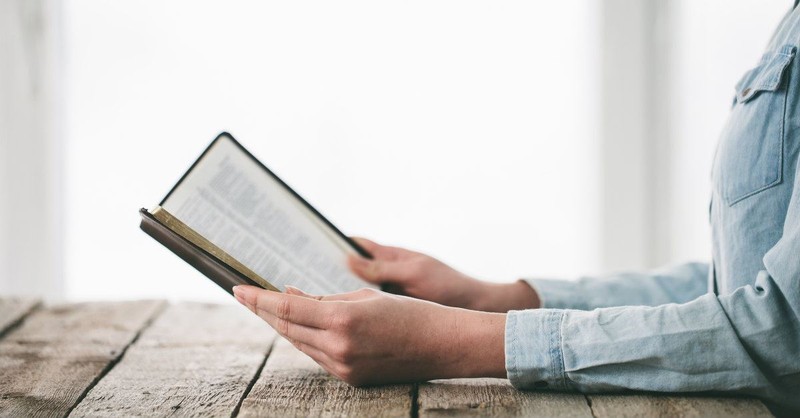 How the Bible Defines Hospitality
It also doesn't have to mean hosting your entire church youth group for Disciple Now or fostering ten children. There are multiple ways even the most extreme introverts can show hospitality without having to feel like they're in the spotlight or performing, and still make a real difference for the Kingdom.
Also, there's just one other teeny-tiny detail to consider—the Bible commands it.
1 Peter 4:8-9 says, "Above all, love each other deeply, because love covers a multitude of sins. Offer hospitality to one another without grumbling" (1 Peter 4:8-9). The key phrase here is "without grumbling"—meaning cheerfully. Yikes!
Romans 12:13 says, "Share with the Lord's people who are in need. Practice hospitality." (Romans 12:13).
It just doesn't get any clearer than that.
Photo credit: ©Thinkstock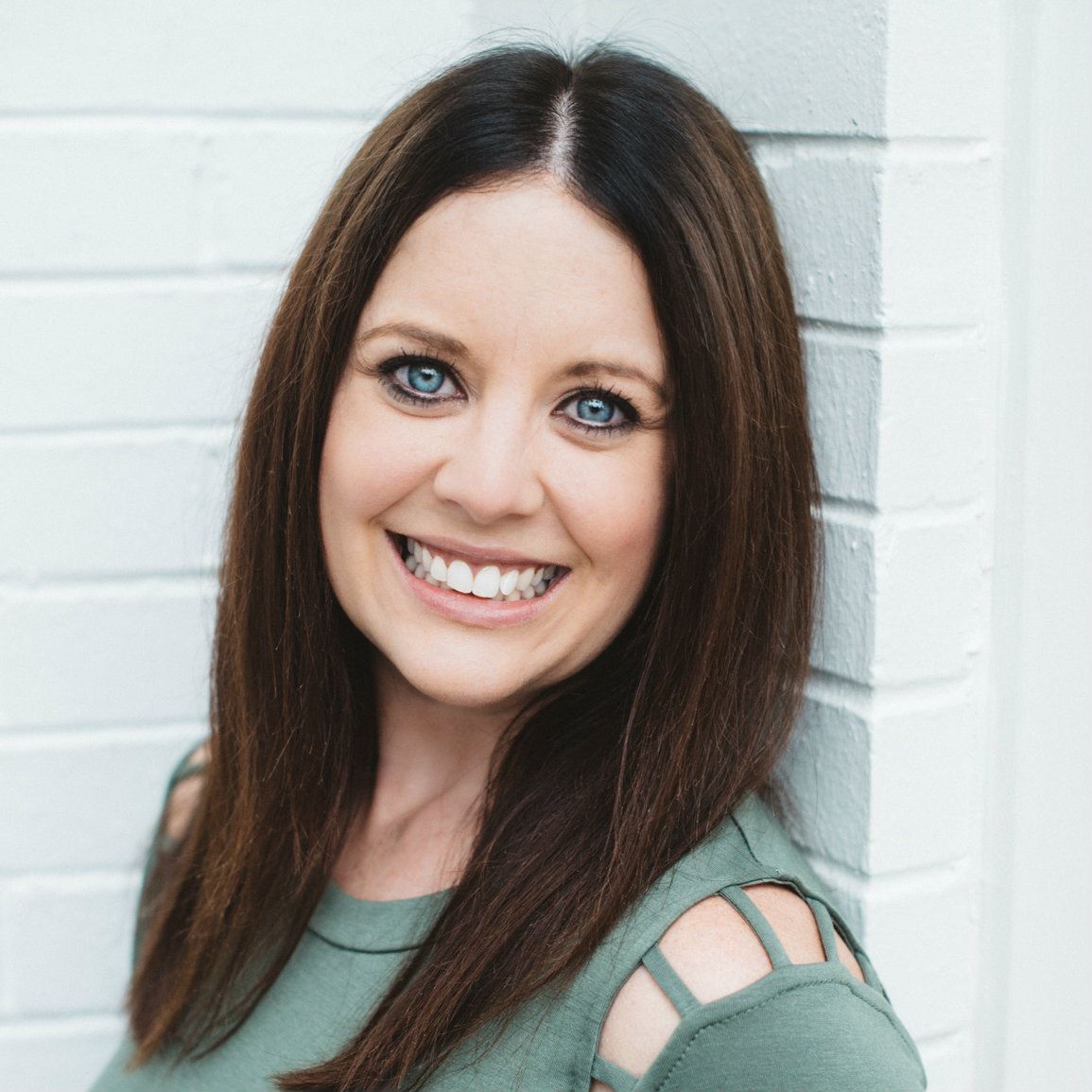 Betsy St. Amant Haddox is the author of fourteen inspirational romance novels and novellas. She resides in north Louisiana with her newlywed hubby, two story-telling young daughters, a collection of Austen novels, and an impressive stash of Pickle Pringles. Betsy has a B.A. in Communications and a deep-rooted passion for seeing women restored in Christ. When she's not composing her next book or trying to prove unicorns are real, Betsy can usually be found somewhere in the vicinity of a white-chocolate mocha. Look for her latest novel with HarperCollins, LOVE ARRIVES IN PIECES, and POCKET PRAYERS FOR FRIENDS with Max Lucado. Visit her at http://www.betsystamant.com./
Originally published Wednesday, 07 November 2018.
---
---