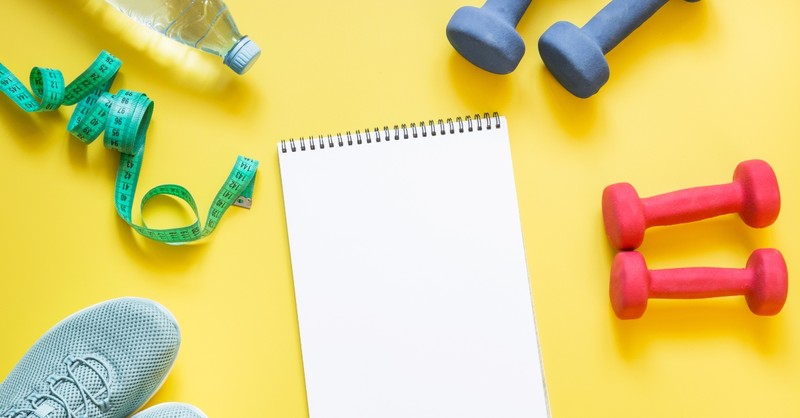 5 Things You Need to Know before Making a Health Resolution for the New Year

If the phrase "New Year, New You" conjures up daydreamy images of your own extreme makeover, then this article is for you. Sister, you are not alone. In this appearance-obsessed diet culture, 91% of women are unhappy with the way they look and are dieting to try and change their bodies. 
The 72-billion-dollar diet industry uses our natural desire to try to live up to the worldly standard of beauty to prey on women, especially this time of year. The diet industry has probably preyed on your before, it certainly has preyed on me.
Maybe you've had years where your weight loss resolution started out strong, fueled by the latest expensive program or meal plan, but crashed and burned a few weeks later in exhaustion and failure. Or maybe you've had years where your weight loss resolution gave you a quick win, but the new habits weren't sustainable, and you ended up feeling worse than when you started. 
Many of us have learned the hard way that diets don't work. Yet here we are again, contemplating the same old resolution.
Before you embark on another New Year's Resolution to diet or lose weight, you need to know a few things that diet culture is not going to tell you. As a former chronic dieter, I want to share with you a few lessons I learned the hard way after many New Year's Resolutions, both successful and failed.
I pray that these points will challenge you to not go on autopilot and just set another default resolution for weight loss. This year, I want you to think critically about what is going to serve you in the New Year, I want you to bring it to the Lord in prayer, and I want you to hold up the lies and promises of diet culture to the light of truth before you make your decision.
Here are the 5 things you need to know before making another New Year's Resolution about health:
Photo Credit: © Getty Images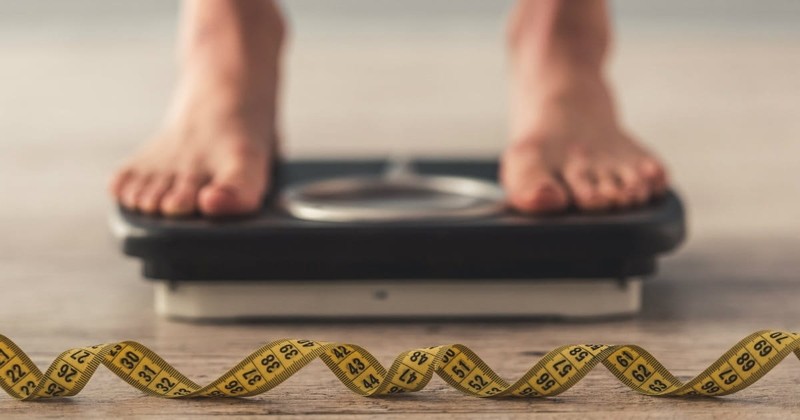 1. God Isn't Telling You to Lose Weight, Diet Culture Is
The #1 thing you need to know about Christian weight-loss resolutions: God is not telling you to lose weight, the world is.
If you are a Christian woman and you believe you need to lose weight, I want to challenge you to ask yourself: where does that belief come from?
Diet Culture says that you have to lose weight and fit into a worldly standard of beauty to be "good enough." But this is a lie from the enemy! The truth is you can't earn love or value with dieting. You can't earn God's love with anything—He gives it freely! That's grace.
God says you are loved, chosen, and inherently worthy exactly as you are right now, no weight loss needed. Remember that truth as you make your New Year's Resolutions.
Pray:
Lord, I ask you to flood me with the Truth of Your Word, drown out the lies of diet culture, and wash them away entirely. Grant me eyes of faith to see myself as You see me, wonderfully made in Your image. Help me truly believe I am wonderfully made.
Photo Credit: © Getty Images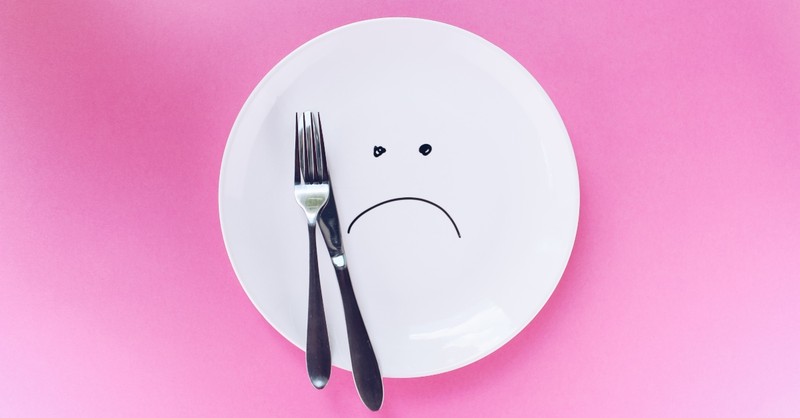 2. Making a Weight-Centered Goal Can Be Counterproductive
You need to know that making a weight-centered goal can be counterproductive. Just think about your own personal experience trying to lose weight and the money, energy, and time you sacrificed for it. Was it productive? Probably not if you're considering going on another diet.
There's no shame or condemnation in that, sister. You are not a failure or any less valuable to your heavenly Father because you couldn't stick to the latest diet craze.
Diets don't work. Diets promise to solve your problem and make you finally feel happy and good enough in your "new and improved" body. Diets are selling you on the false belief of salvation by weight loss. But diets certainly don't deliver salvation and most of the time they don't deliver weight loss, either.
In fact, 95% of diets fail. That means 95% of people who go on a diet are not able to maintain the weight loss and regain the weight they lost. So even if you can shed a few pounds in January by getting extreme or buckling down, studies show that you are 95% likely to gain that weight back.
The diet industry has realized that people are waking up to the fact that diets don't work, so they have rebranded themselves and now claim to be about a "healthy lifestyle." But this girl is not fooled! If somebody is telling you what to eat, when to eat and how to move your body, it's a diet.
So if diets don't work, then how am I supposed to get healthy? I'm so glad you asked! That is actually a question for you to take to the Lord in prayer, because the answer is going to be different for everybody since every body is different.
But the important perspective shift we can all make this year is to look at health in terms of behavior instead of a number on the scale.
That means your healthy behavior of adding more vegetables to your plate has a benefit to your health regardless of whether the number on the scale changes.
That means your healthy behavior of going for a walk after dinner instead of sitting on the couch increases your health even if the number on the scale does not decrease.
That means your healthy behavior of getting enough sleep each night improves your health even if the number on the scale doesn't budge.
So this year, instead of making a New Year's resolution that focuses on the number on the scale, why not make a New Year's resolution that focuses on a healthy behavior.
Pray:
Lord, thank You for the gift of my body. Help me to offer it back to You in loving obedience. Help me to steward the gift of my body well. Lord, please show me what true health looks like for me in this season of life. Reveal to me the ways You want me to respect and care for the body You've given me. Guide me forward in gratitude and trust.
Photo Credit: © Unsplash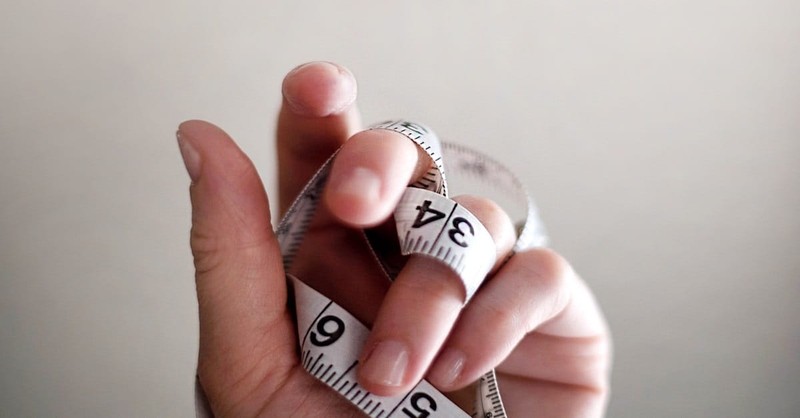 3. You Need to Know What Your True Motivation Is for Dieting
Before embarking on a New Year's weight loss journey, it's important to ask yourself this question: why do I really want to lose weight? I'm not talking about superficial reasons like I want my clothes to fit better, I'm talking about the deeper reasons. What is truly motivating you here? What do you believe weight loss will give you?
When I finally forced myself to dig into these questions and peel back the layers, the Lord helped me to acknowledge a deep-seated fear that I wouldn't be good enough if I didn't lose weight and a fear that I would never be happy if I didn't lose weight.
I challenge you to get really honest with yourself and pray through these questions with the Lord to find out what is at the root of this desire to lose weight. If you find the root of your desire is fear or insecurity, a better resolution might be to do a Bible study that will help you learn more about your identity in Christ, or to read a book to help you grow in confidence and let go of insecurities.
Pray:
Lord, You know me better than I know myself. Please shine Your light into the dark corners of my heart and mind and reveal to me any fear or insecurity lurking in the darkness. I ask You to heal my wounds as only You can. May Your perfect love cast out all my fear. Help me to walk close to You and make decisions from a place of love, not fear.
Photo Credit: © Unsplash
4. You Can't Do it in Your Own Strength, So Don't Try
Diet culture sells us the lie that we can't be trusted around food and we fail at diets because we don't have any self-discipline or self-control in our behavior. The diet culture solution is to buckle down and power through.
But every Christian knows we can't do things in our own strength. Our flesh is weak! We need to rely on the strength of the Lord. This applies in all areas of life, including food and our physical health.
No matter what resolution you make about healthy behavior change, it's better to do it with God. Surrendered and Spirit-led resolutions have the best chance of success. Learning to rely on the Holy Spirit to sustain you when the resolution becomes challenging or you grow weary will be a valuable skill to apply to the rest of your life.
You also have the body of Christ to rely on for support and strength as you walk out your resolution. God made us to be in community and this time of year can be a great opportunity to link arms with a friend with a similar resolution for accountability and encouragement.
Pray:
Lord, I place my health in your hands. Help me to learn to rely on You in new ways. I ask for your strength and guidance to grow in health. Don't let me charge ahead in my own understanding and strength as I have before. Lord, help me to recognize and admit my weakness so Your power can be made perfect in it.
Photo Credit: © Getty Images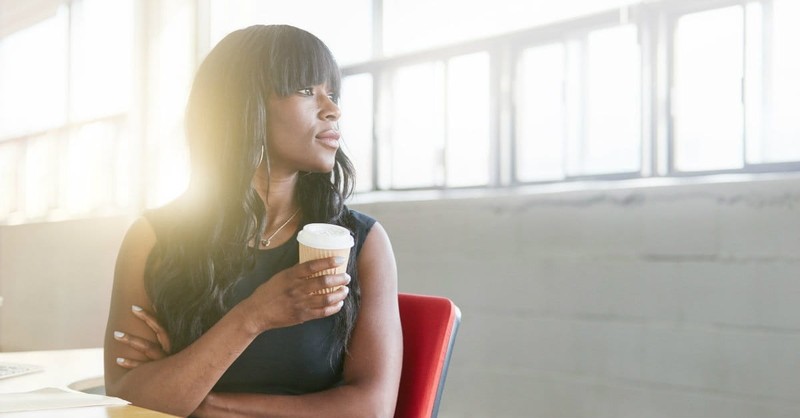 5. You Can't Separate Your Physical Health and Your Spiritual Health
Just as we are more than bodies, our health is more than just physical. When we focus only on our physical health, we run the risk of ignoring the other equally important facets of spiritual, mental, and emotional health. Physical health does matter, as it can be our vehicle for living out God's purpose for our life here on earth, but it's important to see how physical health relates to your whole health, and even more important, to see how physical health looks in the light of eternity.
For so long I treated my physical health as my own little kingdom to control, perfect, and keep for myself, not inviting the Lord into it. We might tell ourselves that we don't need the Lord's help in this area or that our food choices aren't important enough to take to the Lord, but those excuses are stumbling blocks.
In my case, dieting became a barrier of sin as my physical health, food, and fitness became an idol in my life, causing my spiritual health to suffer as a result. But God was gracious enough to give me a wake-up call to this food and body obsession. I was a slave to skinny until Jesus set me free.
Now, on my intuitive eating path of following Jesus, not diets, I can see how my physical and spiritual health are interconnected. Now I can treat food and movement as daily opportunities for gratitude and opportunities to rely on the Lord for strength. Now it's a way to live out some of God's Word on a daily basis in the way I approach food, in the way I move my body, and in the way I think about myself.
Pray:
Lord, I want to honor You and put You first in all areas of my life. I trust You with my body. I offer my body as a living sacrifice. Show me how I can glorify You with my body and my health.
It's my prayer that these five points will challenge you to think critically about your New Year's Resolutions about health. It is my hope that you will turn down all the diet culture noise that cranks up in January and prayerfully consider how you can be more intentional with both your health and your time in the New Year.
God calls us to steward the gift of our bodies, not so that we can hit a weight loss goal and not so that we can fit into smaller sized jeans, but so that we can use our bodies as vehicles in this world to fulfill our purpose. Your purpose is not weight loss. Your purpose is to glorify and enjoy God. May your 2020 be filled with purpose!
---
Erin L. Todd is a wife, dog mom, attorney-by-day and writer-by-night living in St. Petersburg, Florida. As a redhead who battled insecurity and body image issues for over 30 years, she now claims the concept of being both a masterpiece and a work in progress simultaneously. Her blog "Ginger In Progress" was born from a spiritual awakening where Jesus set her free from diet prison. Now she is on a mission to empower and equip women to Follow Jesus Not Diets. Find out more about Erin and grab your free Intuitive Eating Starter Kit for Christian Women HERE.
Main Photo Credit: © Getty Images
---
---