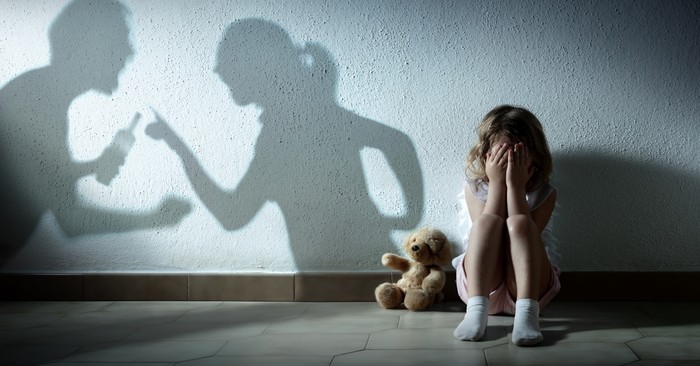 Lately I've been accosted with shattered marriages and broken homes. Readers, desperate for help and direction, contact me hoping I'll provide some nugget of wisdom that will somehow help them save their marriage or repair a broken relationship with their children. Friends are struggling to survive and raise their kids after their spouses, without warning, walked out. Youth who feel unloved are losing hope. And children are nightly falling into a fitful sleep punctuated by their parents' yelling.  
Perhaps this describes your relationships and home. Maybe you find yourself standing in the wreckage, desperate to undo the mess, but lost as to how. I get it. I've been there. I've seen friendships shattered, loved ones damaged, and my once-failing marriage nearly desolate my family. But I've also witnessed the resurrecting, restoring power of God. Having watched Him repair what felt irreparable, I've learned, in Christ, truly all things are possible. 
You and I are powerless to heal, change, and unite hearts. Our perception is often distorted, our wisdom faulty. But God never asked us to love others in our own strength. In fact, again and again, He urges the opposite. He invites us to draw near to Him daily, to learn from Him and yield to Him. When we do, we can trust Him to give us His perfect wisdom for whatever we're facing. Regardless of how our loved ones respond, we can find peace in knowing we followed Christ and are held secure in His love.
Here's a prayer of hope for those enduring a broken home: 
Photo Credit: Getty Images/Romolo Tavani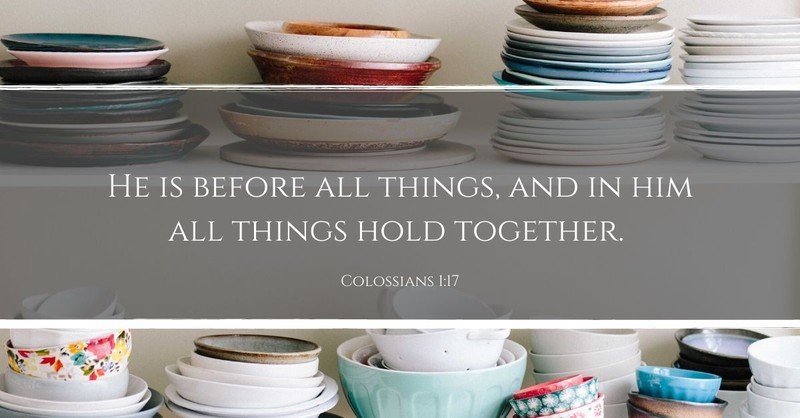 Anchor Yourself in Christ
Lord, You are the Alpha and the Omega—the beginning and end of all things (Revelation 22:13). You existed before anything else, and You hold all of creation together (Colossians 1:17). You are a solid rock, my strong fortress, and the One who will make my way perfect (2 Samuel 22:33). You know all things and retain authority over all things. You who made the earth by Your power, who stretched out the heavens (Jeremiah 10:12) formed and ignited every star and know them all by name (Psalm 147:4) know my concerns and heartache as well.
You know me and my Loved ones intimately, Lord. You have searched the deep recesses of our hearts. You know every word we'll speak and every loving and hurtful action. But You know so much more than that, Lord. You know what we are thinking and feeling and why we do and say the things we do. You were there before each of us took our first breath. You heard every word spoken to us and saw every wound inflicted. You witnessed every scar form and know precisely when and why every self-defense mechanism arose. You saw it all and know all, including what our hearts need in order to heal.
Unlike us, Your vision goes much deeper than our outward behaviors, which are but symptoms of deeper causes, be that hurt or sin. You also see far beyond today to whom each of us can become, what our relationships can become. I praise You that You don't keep that wisdom hidden. Far from it. You are the God who sees, who heals, and who speaks. You have promised to lead me like a shepherd gently and faithfully leads His sheep (Isaiah 40:11). Whether I turn to the right or the left, go to work or the store, I will hear a voice—Your voice—behind me, saying, "This is the way; walk in it" (Isaiah 30:21). In the middle of my pain, You speak tenderly to me (Hosea 2:14), whispering words of love and compassion to my heart. Because I belong to You and Your Spirit resides within me, even at night my heart instructs me (Psalm 16:7).
I am never alone, not even in my pain.
Design Credit: Sarah Martin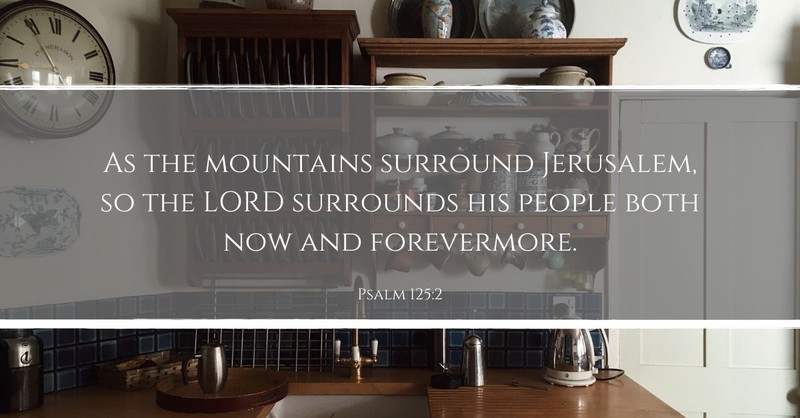 Anchor Yourself in God's Power
This situation before me, the problems my loved ones and I face, feel insurmountable, but I know nothing intimidates or is too difficult for You. Scripture says You've conquered sin and death (1 Corinthians 15:55-57), made a spectacle of every dark force that comes against me, and rose from the grave, victorious. You alone have the power to break chains, including generational dysfunction and addictions. You are supreme over all creation and "in Your hand are power and might, so that none" including all the forces of evil "is able to withstand You" (2 Chronicles 20:6). You who created the world from nothing create love and peace where none exist, and You who "sustains everything by the mighty power of [Your] command" will sustain me as I draw near to You and follow Your lead. You alone protect and provide for me.
When others come against me, You stand before me as an impenetrable shield. When I feel lost and alone, You remain, immovable, by my side. When I'm frightened, You, the Lord of Heaven's Armies, surround me "like the mountains surround Jerusalem" (Psalm 125:2).
Lord, unleash Your life-changing power on our behalf. Rescue and restore my family. I lift up each person, each life and their barriers to You now and lay them in Your strong and steady hands.
Design Credit: Sarah Martin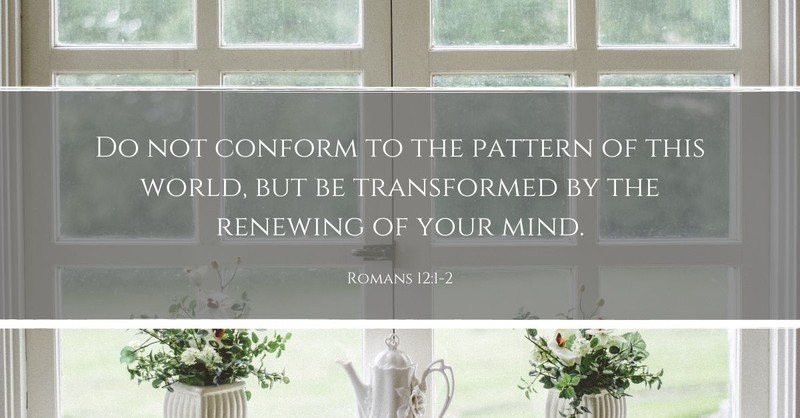 Pray for Wisdom
Lord, I know how inaccurate and one-sided my perspective can be. So often, my thoughts are tainted by past experiences, misunderstandings, insecurities, and sin. I tend to fight for myself—my way and self-protection—more than Your will. I've become so accustomed to playing offense, I often don't realize when fear and pride, rather than obedience, are dominating my thoughts and actions. Other times, insecurities and confusion hinder my ability to set healthy boundaries. But again, You know and see all, and You lovingly guide me to truth. Sometimes you direct me to hold tight to others as You move us toward increased relational health. Other times, You gently instruct me to take a step back from harmful behaviors or interactions and to love individuals from afar.
Lord, I don't always know when to speak and when to hold my tongue, but I'm trusting You to guide my every step. In this situation and always help me to offer my whole self—my thoughts, desires, time, agenda, and perception—to You, as a living sacrifice. Help me to not conform to the patterns of this world. Instead, transform me by renewing my mind so that I may understand and obey Your perfect will (Romans 12:1-2).
You confide in those You love, Lord, and give us supernatural insight we'd never experience apart from You. Show me my family's hearts. Show me their hurts and fears. And most importantly, show me how I can most clearly speak love to their most wounded places. Give me the courage to love and speak truth when I want to self-protect. Help me to center my thoughts in the hope of You and, whenever possible, to seek relational health above all. When reconciliation isn't possible, lead me toward emotional health and the freedom Your death purchased for me.
Design Credit: Sarah Martin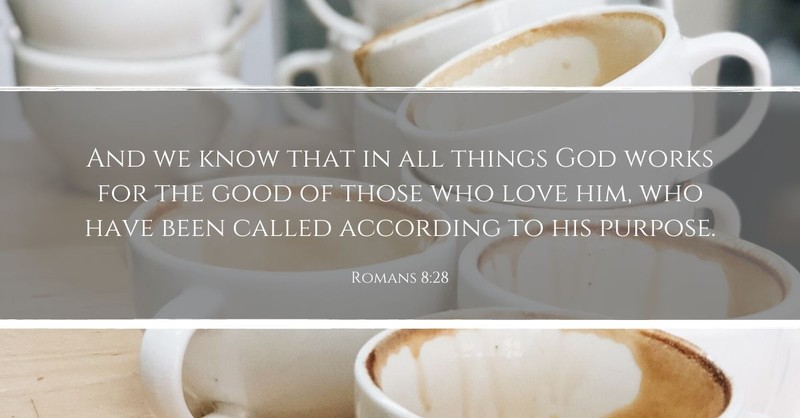 Surrender
Lord, this is hard. This hurts. My heart longs to fix things, but I know I can't. I know I cannot change anyone, but You can. I surrender my hurts, my thoughts, my loved ones, and our broken family to You. I release my grip and my desire to control. Give me the strength and courage to do so, not just now as I sit in Your presence, strengthened by Your Spirit, but each moment my fear rises up. Allay my fear by reminding me of truth—the truth that You are, even now, working all things out for my good and Your glory (Romans 8:28). The truth that You love my loved ones even more than I do, that You desire wholeness and restoration, family unity, even more than I do. And the truth that You will never leave us or forsake us.
You, who entered our sin-ravished world to bring us life and light and free us from slavery to sin, are standing with me in this. I know You're fighting for me and my family. And I entrust my heart to You.
Design Credit: Sarah Martin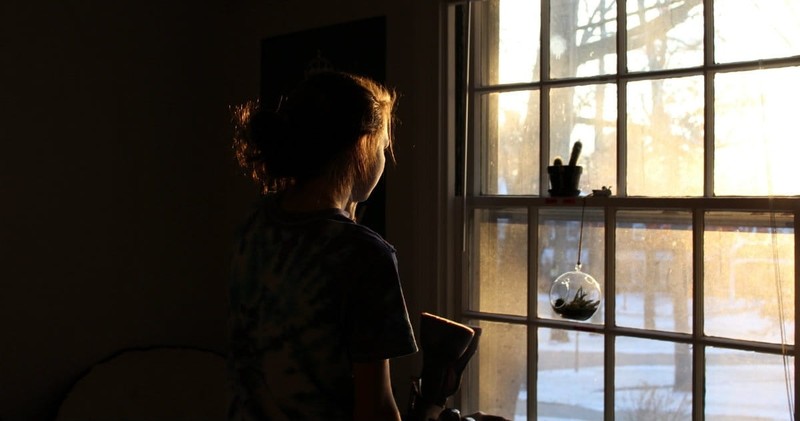 Thank Him for His Faithfulness
Lord, thank You for always being quick to listen and to intercede on our behalf. Thank You for Your love and mercy, which I rely upon every day. And thank You for being bigger than this situation and my hurts and fears. But mostly, thank You for being here, ever by my side, to guide, hold, strengthen and comfort me in my time of need.
Jennifer Slattery is a writer and speaker who's addressed women's groups, church groups, Bible studies, and writers across the nation. She's the author of the Cultivating a Thankful Heart Bible Reading Plan, Hometown Healing and numerous other titles and maintains a devotional blog at JenniferSlatteryLivesOutLoud.com. As the founder of Wholly Loved Ministries, she and her team love to help women discover, embrace, and live out who they are in Christ. Visit her online to find out more about her speaking or to book her for your next women's event, and sign up for her free quarterly newsletter HERE to learn of her future appearances, projects, and releases.
Photo Credit: Getty Images

---
This article is part of our Prayer resource meant to inspire and encourage your prayer life when you face uncertain times. Visit our most popular prayers if you are wondering how to pray or what to pray. Remember, the Holy Spirit intercedes for us and God knows your heart even if you can't find the words to pray.
Originally published Friday, 10 January 2020.
---
---