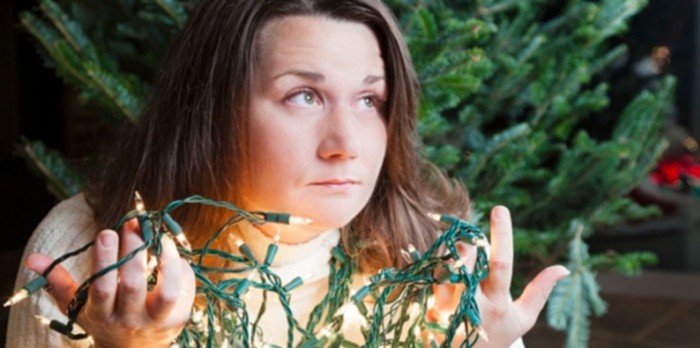 Letting my four-year-old daughter trim the Christmas tree taught me a valuable lesson on finding the beauty in the imperfect.
Confession time: I'm a little bit of a perfectionist.
If my husband read that, he'd probably choke on his dinner from laughing so hard. Okay, so maybe "little bit" is an understatement. But at least I'm admitting it, right?
If you can relate to this quality, then you understand the following truth: there is no worse nightmare for a perfectionist than the holiday season. We get so caught up in the endless opportunities of glitter, tinsel and garland, the endless potential of ribbons, bows and Scotch tape, that we get ourselves tangled up. Trapped. Suffocating under a teetering pile of Christmas Cheer.
Which sort of defeats the purpose of the holiday season.
For example: The day after Thanksgiving, my preschooler and I set about putting the ornaments on our tree. I have a store bought, pre-lit tree that fits nicely in the corner of the living room, and a widespread collection of Hallmark and other mismatched, but meaningful and pretty, ornaments that represent my entire life. They're all special and have significance such as representing childhood favorite cartoons, our first married Christmas, baby's first Christmas, etc.
Since my daughter is four now, she was really looking forward to helping. I set aside some non-breakable ornaments for her and instructed her to take over the far side of the tree, where she could scoot around the fireplace easier than I could, and (I'm ashamed to admit) where the ornaments she placed weren't as readily viewed from the living room. I handled the breakable ornaments and the ones that I wanted displayed on the front of the tree. In other words, I set out for perfect and delegated her to no-man's land. In her childlike innocent and delight, she didn't have a clue how I was cheating her.
At first everything went well, but as the tree branches began scratching my arm, my patience began wearing thin toward my daughter who wanted to hang every ornament herself, and the tree's overall appearance began to grow amateur and unappealing, I wanted to hide in the ornament box and cry. Nothing was turning out as I'd planned. The special time with my daughter felt more stressed and forced than fun, my need for the perfect tree made my eyes critical of every branch and every hook, and the power cord on the light-up glass present that sits under the tree wouldn't even reach the outlet.
And when my decade-old Little Mermaid ornament fell off a branch, hit the glass present, and shattered into four pieces, I did cry. It was the worst Christmas ever, and it hadn't even begun yet.
But then Jesus came to me in the form of a patient, sweet four-year-old, who stood in front of me, patted my shoulder reassuringly and whispered, "Mama. The tree is beautiful."
That's when I got it. No, it wasn't perfect. Yes, it sort of leaned to one side. No, the ornaments weren't spread out and there were "holes" of unoccupied spaces all along the green branches. But it was beautiful.
We spent the next ten minutes laying under the tree together, her blonde curls snuggled into my shoulder, and stared up the twinkling lights, laughing at how the ornaments looked upside down, giggling over the Made in China stickers on the bottom, and sharing a Christmas memory that couldn't be beat.
Forget Martha Stewart aspirations. I need more Mommy aspirations. Forget magazine-cover quality. I'll take crooked and made with love any day.
As women, we feel some sort of ridiculous, albeit real, pressure to make each Christmas "the best ever" for our families, for ourselves, for our friends. Yet with each year that passes, that goal becomes more and more elusive. The perfect Christmas never comes—because it already did. It came in the form of a tiny, swaddled baby in a manger, surrounded by scratchy hay and cow breath.
If that was good enough for Jesus Christ, for God's very own Son, to usher in the first Christmas, then how can we complain? How can we possibly allow it to matter if the ornaments on the tree don't match, or if the stockings aren't hung straight, or if the batch of cookies we just baked would make better paper-weights than gifts for the neighbors?
This Christmas season, challenge yourself to adjust your perspective. Don't look through rose-colored glasses, but rather, through Songlasses. Jesus didn't require a lot of pomp and circumstance—why do we? Jesus didn't need the grandest tree or the prize for Best Decorated House—why do we?
Don't get me wrong—it's good to celebrate the season and participate in the fun elements of tree-trimming and stocking stuffing and gift giving. But when we allow that to become our entire focus, we lose the meaning of Christmas.
And that's a price no perfectionist can afford to pay.
This year, if it breaks, burns or busts, don't lose your head. Don't lose your temper and patience and set an example for your children that perfectionism is a worthy goal. Instead, take a deep breath and try again.
Or better yet, seek to find the beauty in the imperfect.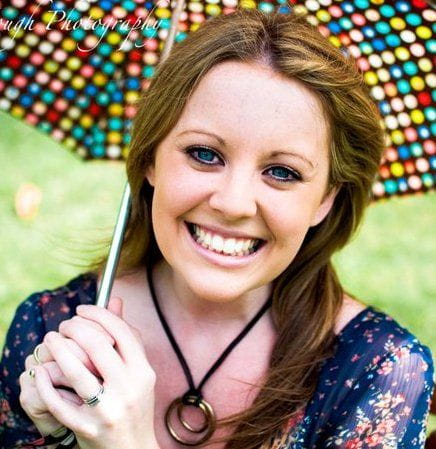 Betsy St. Amant lives in Louisiana with her fireman hubby and adorable preschooler. She is a member of American Christian Fiction Writers and is multi-published in Contemporary Romance. Her first YA novel, ADDISON BLAKELY, CONFESSIONS OF A PK, released 2012 through Barbour Publishers. When she's not reading, writing, or singing along to the Tangled soundtrack with her young daughter, Betsy enjoys sharing the good news of God's grace through inspirational speaking and teaching. You can read more about Betsy at www.bestystamant.com.
---
---