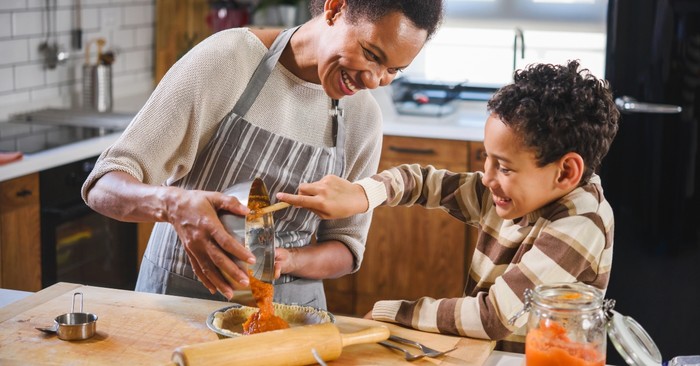 Put on a pot of coffee, and gather those seasonal spices, because it's about that time – time to have those heavenly smells waft from your cozy kitchen.
Bring out those stretchy pants and oversized sweaters, as we are quickly gliding into the yummiest season of all – fun, festive, and oh-so-tasty fall! From pumpkin spice everything to cinnamon apple crumble toppings, to maple, nutmeg, and allspice, oh my! Is there really a better way to warm up and settle into this season than filling our kitchens with the divine smells of fall?
No matter what fall flavors tickle your fancy, the desserts you find below are so easy to make that all you'll have left to do is cozy up and simply savor the sweet deliciousness this time of year offers. Not only that, but the desserts you find here may even bring back memories of old. Yep, some of these fall dessert recipes date back to my grandmother (and even her grandmother)! I recall the many times I would sit on the kitchen countertop in her tiny farmhouse watching her bake with love. She taught me so much about making the kitchen the "heart of the home."
So, now, I pass those simply delicious fall recipes along to you. Put on a pot of coffee, and gather those seasonal spices, because it's about that time – time to have those heavenly smells waft from your cozy kitchen. Trust me, that alone will be a welcoming invitation for your family to gather and start creating some special memories! Enjoy, my sweet friends!
Apple Crumple
Ingredients:
For Filling
4-6 medium apples peeled, cored, and sliced (I like granny smith, but you can use any apple depending on the tartness you prefer.)
3 tbsp. sugar
1 tsp. cinnamon
½ tsp. nutmeg
½ tsp. allspice
For Topping
1 cup rolled oats
3/cups flour
½ cup brown sugar
1/3 cup butter, melted
Directions:
Preheat oven to 375. In 9x9 baking dish spread the apple slices then sprinkle with the sugar, cinnamon, nutmeg, and allspice. Toss well. In a separate bowl, mix the ingredients for topping and then sprinkle on top of apple mixture. Bake for 40 minutes. Serve with ice cream or enjoy alone. Simply delicious!
Pumpkin Cobbler
Ingredients:
Can pumpkin pie filling:
½ cup sugar
½ cup brown sugar
2 tsp pumpkin pie spice
15 oz can of evaporated milk
4 eggs
1 box of yellow cake mix
½ cup pecans
½ cup butter melted
Directions:
Preheat oven to 350. Spray a 9x13 baking dish with nonstick cooking spray. Mix the pumpkin, sugars, and pumpkin spice in a bowl, then mix in the milk and eggs. Pour that mixture into the baking dish. Then sprinkle yellow cake mix on top. Drizzle melted butter on top and add pecans (if desired). Bake for 1 hour. Then check topping to see if golden brown, if not add 5-15 minutes more. Serve warm. Yum-o!
Popcorn Balls
Ingredients:
6-8 cups premade popcorn (either microwave or stovetop)
1 bag marshmallows
4 tbsp. butter (extra set aside for your fingers)
Directions:
Start by removing any kernels from the popcorn. In a medium pot over medium heat butter until melted then add the marshmallows until they are fully melted. Remove from heat and fold in popcorn gently. Coat your fingers in butter and start assembling; this does get messy, but fun! Take a scoop out at a time and roll into balls. Place on waxed paper or coated cookie sheets with non-stick spray. These are so versatile as you can add sprinkles, M&M's, or coloring. Great recipe to make with the kiddos!
Custard Pie
Ingredients:
6 eggs
3/4 cup sugar
1 tsp. vanilla extract
½ tsp. nutmeg
½ tsp cinnamon
pinch of salt
2 cups milk (or buttermilk)
1 unbaked pie crust
Directions:
Preheat oven to 475. In a large bowl beat eggs and sugar until a little foamy about 2 minutes. Beat in vanilla, salt, nutmeg, cinnamon, and milk for another minute. Pour into crust. Bake at 475 for 10 minutes. Then turn down to 350 and bake for an additional 30 minutes until the center is set and golden brown. This pie is so yummy and great for a holiday gathering too!
Coconut Macaroons
Ingredients:
14 oz. bad of sweetened coconut flakes
24 oz. can sweetened condensed milk
1 tsp. vanilla extract
2 egg whites
½ tsp. salt
Directions:
Preheat oven to 325. Separate egg white and place in mixing bowl with salt. Beat until soft peaks form. In a separate bowl combine milk, vanilla extract, and coconut flakes. Gently fold the eggs into the coconut mixture. Scoop about 1-2 tbsp. of the mixture onto greased baking sheet. Bake for 25 minutes or golden brown. Cool completely, then savor these sweet little morsels whenever you need to treat yourself!
Ooey Gooey Bars
Ingredients:
Box yellow cake mix
½ cup melted butter
4 eggs - divided
2 tbsp. vanilla extract - divided
1 8 oz. package of cream cheese
4 cups confectioners' sugar
Directions:
Preheat oven to 350. Mix cake mix, butter, 2 eggs, and 1 tsp. vanilla until well incorporated. Then spread and pat down into mixture into a 9x13 baking dish. In a separate bowl mix cream cheese, the other two eggs, and vanilla extract in a bowl until mixed well. Slowly beat in the sugar until well blended. Pour that over the crust in bottom of baking dish. Bake for 40-45 minutes. Cool slightly before serving. This dessert has such a buttery flavor it seems to melt in your mouth. Take it to your next holiday party, and trust me, it will be a big hit!
Apple Bread Pudding
Ingredients:
3/cup butter
4 cups peeled, cored tart apples (or a mixture of various apples)
2 cups sugar
½ cup raisins
1/3 cup chopped pecans
2 tbsp cinnamon
1 tbsp. nutmeg
2 tsp. vanilla extract
For Bread:
6 eggs
2 ½ cups milk
1 ½ cups sugar
1 tsp. vanilla extract
Dash of seasonal spices for flavor – cinnamon and nutmeg
1 loaf bread cut into cubes
Directions:
Preheat oven to 350. In large skillet heat butter until it melts. Then add the apples, sugar, raisins, pecans, cinnamon, and nutmeg until apples are tender. Stir in vanilla, remove from heat, and set aside. In a separate large bowl whisk the eggs, milk, sugar, vanilla extract, and spices. Take bread and place in a 9 x 3 baking dish. Pour the apple mixture on top and toss until well coated. Then add the egg and spice mixture on top of that. Bake for 40-45 minutes. Drizzle with caramel sauce or add a scoop of whip cream and dig in!
This recipe is also versatile as you can make with pumpkin puree or bananas. Just swap out the apples for whatever fits your fall mood.
Pecan Pie Bars
Ingredients:
For Crust:
2 cups all-purpose flour
1/3 cup white sugar
1/4 teaspoon salt
2/3 cup unsalted butter
For Filling:
3 eggs
1 cup light corn syrup
1/2 cup white sugar
1/2 cup brown sugar
2 tablespoons butter, melted
1 teaspoon vanilla extract
1 2/3 cups chopped pecans
Directions:
Preheat oven to 350. Spray 9 x 13 baking dish and set aside. For the crust, place the flour, sugar, salt, and butter into a food processor and beat until blended, but still course. Transfer that to the baking dish and press down to make a thin layer. Bake that for 20 minutes. Meanwhile prepare the filling by mixing the eggs, syrup, sugar, butter, and vanilla until smooth. Once the crust is done baking spread that over the crust and sprinkle it with the pecans. Bake for 25-30 minutes until it sets in the middle. Cool and delight yourself in this delicious fall goodie!
Well, there you go! Simply delicious desserts you simply must try! May these bring some comfort and joy while helping bring your people together in a "sweet" way. Happy Fall!
Photo Credit: ©Getty Images/Lordn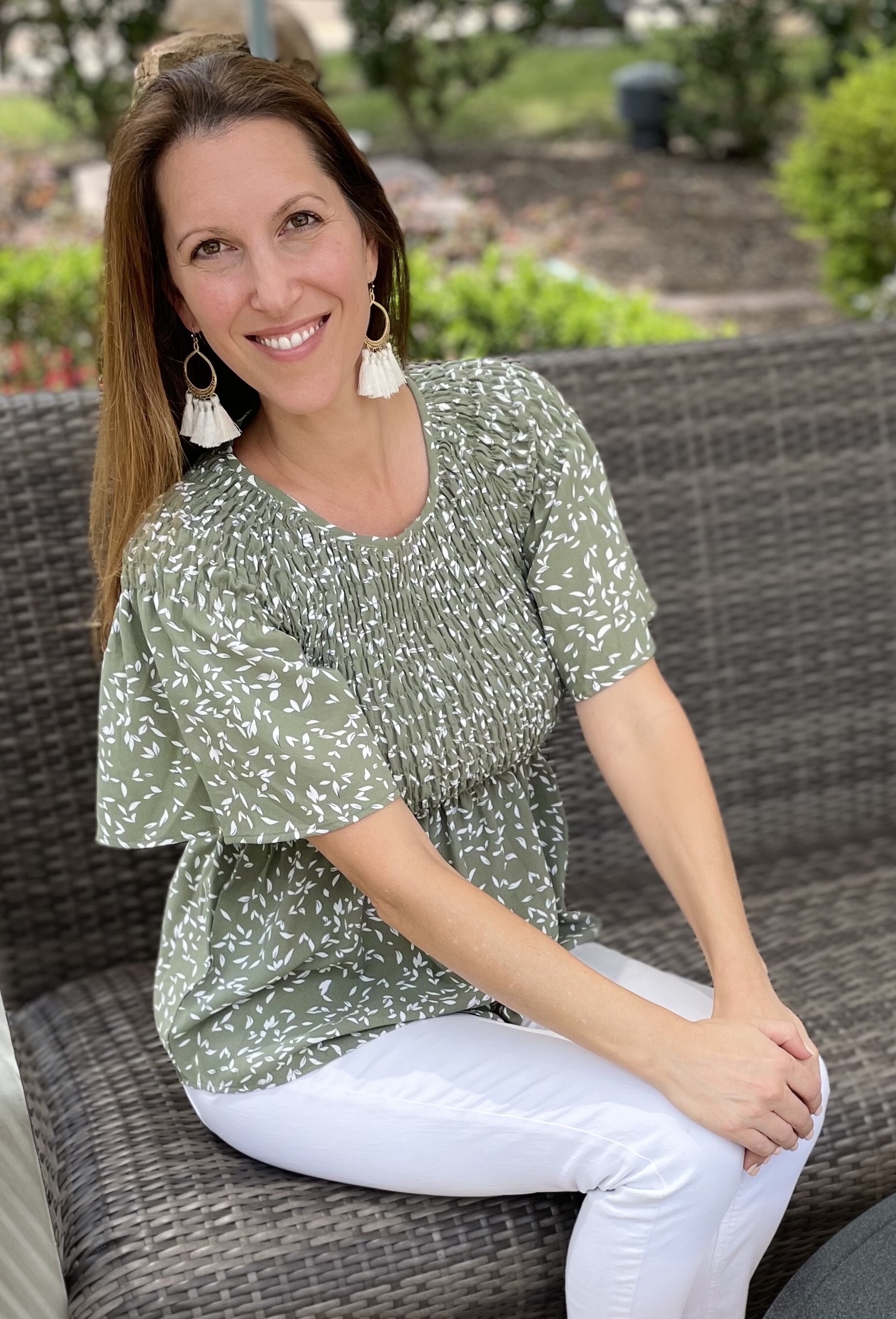 Alicia Searl is a devotional author, blogger, and speaker that is passionate about pouring out her heart and pointing ladies of all ages back to Jesus. She has an education background and master's in literacy. Her favorite people call her Mom, which is why much of her time is spent cheering them on at a softball game or dance class. She is married to her heartthrob (a tall, spiky-haired blond) who can whip up a mean latte. She sips that goodness while writing her heart on a page while her puppy licks her feet. Visit her website at aliciasearl.com and connect with her on Instagram and Facebook.
---
---