5 Rules for Life if You're a Christian Living Alone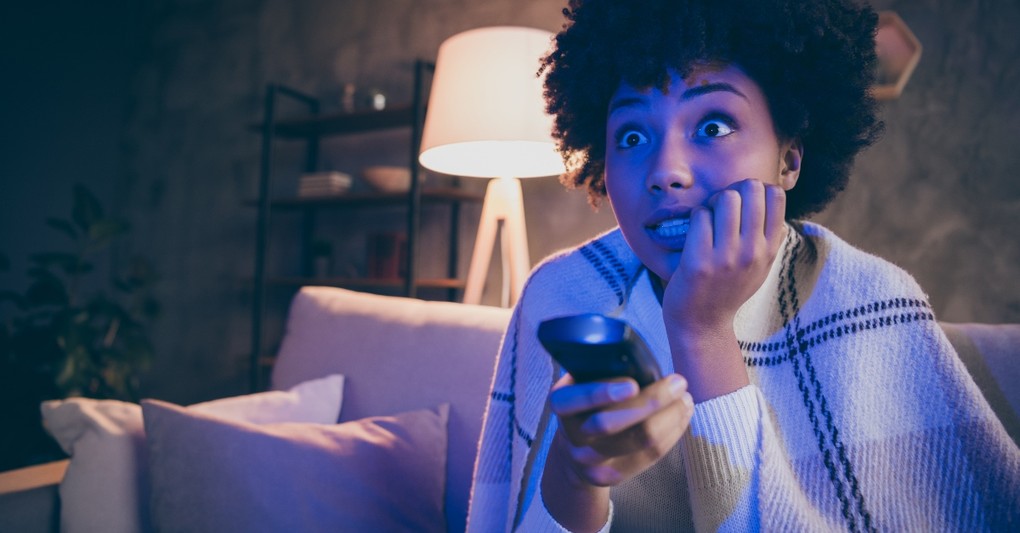 In April of 2020, an email survey was conducted by SocialPro who asked 1228 adults across (the US, the UK, Canada, and Australia), "Do you feel more lonely because of the coronavirus?" Here are the percentages of those who always or often feel more lonely because of coronavirus circumstances:
34% percent of millennials
27% percent of Generation Z
22% percent of Generation X
20% percent of Baby Boomers
Just looking at these astounding statistics saddens our hearts. By no fault of our own, we have been forced into isolations, lockdowns and quarantine due to the coronavirus pandemic. Even as some of the restrictions have been relaxed, our hearts have especially gone out to those Christian-singles living alone, who have found this time particularly hard.
What does it really mean when you find yourself living alone, especially when you know you were made for close and meaningful community? (Hebrews 10:24-25) Perhaps you didn't seek out isolation, but circumstances have nonetheless brought you to this time of life.
If you are one of these Christians, you may be wondering, "how do I successfully navigate both being a Christ-follower and living alone during these unprecedented times?"
Photo Credit: © Getty Images/Deagreez
1. Accountability

Slide 1 of 5

We are around singles often and one of the astonishing things we hear from them is their lack understanding of what true accountability is or how their local church has not clearly defined it for them. We say true because oftentimes we think just because we have a friend we have accountability.

This is not always the case. True accountability usually has scheduled meetings. They also involved specific questions regarding how we are handling past sins and moral failures. Lastly, when there is true and healthy Christian accountability, we give each other permission to give constructive correction if there seems to be damaging behavior that will harm our walk as a disciple of Jesus Christ. Now, after reading the points above, can you honestly say you have true accountability?

Even though Jesus was fully God and fully human, he still had His disciples He intentionally did life with, ate with and even stayed with for the last three and half years of His life. If God Himself saw how beneficial it was to have community around Him, wouldn't it be advantageous for us to make it a high priority in our own lives. Yes, relationships can get messy and they are not always fun, but that's the beauty of community.

We love the wisdom that Ecclesiastes 4:9, 10 teaches us, "Two are better than one, because they have a good return for their labor. For if one falls down, his companion can lift him up; but pity the one who falls without another to help him up!"

Do you have a person in your life to pick you up when you fall? How are you connecting with them regularly if you can't see them in person?

2. Let Your Light Shine

Slide 2 of 5

What we have learned from being married for more than a year now is that people are always watching us. Whether it's in a worship service or even via our YouTube channel, our ways of life are noticed. People have come up to us on many occasions and compliment one of our recent videos or tell us they are inspired by how we worship God.

We have learned as Christians that we must let our light shine whether we are in public or not. Jesus commands us in Matthew 5:16 to, "In the same way, let your light shine before others, that they may see your good deeds and glorify your Father in heaven." We have come to the conclusion that we get to be lights in this world. We are alive to glorify God and bring Him joy even behind closed doors.

You see, we must be careful about making excuses or becoming complacent when certain events happen in the world. Please don't take this the wrong way. We believe there is a real threat, however, we also believe we serve a real God. You have to envision who God has made you to be. We can't just stay isolated and hide our God-given lights. You were made for something great and you have a purpose. And that's why He has commanded us to be a light in this dark world.

So with that said, we must partner with the Holy Spirit and ask 'what can I do to be a light to my local community?' Is there an elderly neighbor that needs you to assist them? Is there a friend you can safely go to the park with and walk and talk with? Is there a Zoom, Google Chat or FaceTime you can set up with a couple of friends as an emotional and mental health check in? Who has God told you to pick up the phone and call to check on lately?

What we have learned is that there are plenty of opportunities to be the light and let our light shine. However, we have to take personal responsibility and ask God how He wants to work with us today.

Photo Credit: © Getty Images/Daisy-Daisy

3. Open the Word for Yourself

Slide 3 of 5

Last year we made it a point to read the Bible in its entirety. As a newly-wed couple this created wonderful conversations and some days recalibrating our fire for our Creator and how He inspired 40-plus authors to pen this divine literature. There is absolutely no other book or devotional that can compare to the Bible. However, with many Christian apps today you can find several hundred devotions dealing with loneliness, depression, anxiety, and relationship advice. You can have some of the most brilliant minds giving their take on every subject under the sun, nevertheless, none of these compares to the Bible.

Family, we can't get so caught up with the latest devotional that we miss out having sweet and precious devotion time with the Father ourselves. We ask God to give us a desire to open His Word for ourselves and fall in love with it all over again. It is transformational all in itself.

Recently, we discovered a profound method to not only read the Bible but also draw more meaning out of our time with the Lord using the SOAP method.

S.O.A.P. stands for Scripture, Observation, Application and Prayer.

Scripture: Read the Scripture the Holy Spirit has led you to for your daily reading.

Observation: Take time to observe the passages and ask Him about the context of this scripture: what is happening, what has happened, and what is about to happen? What is the author trying to say, and what group of people is the passage written for?

Application: In the next two steps you really need to lean in and see how He wants you to apply the lesson to your personal life today, this week, or this year.

Prayer: You end your time with Him in a short prayer and ask Him to help you to apply the scripture.

It's simple and easy to remember. Even though we have not been totally consistent like we would like to be with this method, it has given us gems to look back on.

Photo Credit: © Sparrowstock

4. Not Neglecting the Gathering

Slide 4 of 5

Hebrews 10:25 says, "And let us not neglect our meeting together, as some people do, but encourage one another, especially now that the day of his return is drawing near." If you have been a Christian for some time you probably heard this scripture quoted. However, in this season, especially in this one-in-a-century Pandemic, this scripture hits home. The writer of Hebrews encouraged the fellow believers to not take for granted the gathering together because of how life-giving it is for our walk as disciples of Christ.

We have to be aware of the simple and crafty tactics of the enemy. With so many churches closed down and some still not fully operational, we might have a tendency to stay away from meeting together with other fellow believers. We know that some individuals are at high risk and can't meet face to face even with the proper protection at the risk of exposure.

However, there are several technological options now to still meet with groups even if it's not in person. Churches have also gone online to minister to people globally. So we are left with no excuse not to seek the fellowship of the saints.

We also encourage you to intentionally start your own online group or meet up if your Church is out of commission. We personally have an online Zoom group with several seriously dating couples that we are discipling and walking with. Even though we are not meeting face to face we have been blessed to be allowed to pour into these couples and help disciple them before they get married.

What can you do to not neglect meeting with your fellow brothers and sisters? Is there a game night that you can create that will draw a crowd? Are there local singles you can get together for an online Bible study? Or you might think about going live on social media to invite other social media surfers? We are sure these individuals would be delighted to receive an invite from you or even hear how you study the Bible. Just start brainstorming today.

Photo Credit: © Getty Images/Mamika Stock

5. Establish Your Boundaries

Slide 5 of 5

We had the privilege of great accountability throughout the duration of our courtship, and even after we said, "I do." One of the things they insisted on were boundaries. Remember, God created boundaries even in the Garden of Eden to protect Adam and Eve's relationship with Himself. Now, with that said, we wanted boundaries instilled into our lives to not only protect our relationship with God but with others, including ourselves.

Some of the worst damage we can do is self inflicted, believe us. Again, we have to be aware of any and everything that might cause us to fall into the enemy's trap, particularity as we are sometimes alone by ourselves.

One of the greatest traps currently, and has been for several years now, is pornography. We recently heard a sermon where the pastor shared a stat from 2017, that one pornography website was pulling in 81 Million people a day. And again that was in 2017. We haven't seen the stats in 2020 yet, but we have heard some estimations and it seems to have skyrocketed since people were at home all alone.

With the advent of cell phones and the advancement of the internet, we have access to inappropriate images at the tips of our fingers. With this being said, several companies like Accountable2You, X3Watch and Covenant Eyes have helped individuals protect themselves from the trap of pornography. This is one way you can intentionally place boundaries around what you see and watch.

We also suggest you ask a friend in your community about their boundaries regarding what they watch, listen to, and even how they interact with the opposite sex. We always want to respect our fellow brothers and sisters. This will help us continue to build a community that is respectful and reverential. This in turn will allow us to follow the commandment Jesus gave us to love our neighbor as ourselves. Remember boundaries are created to protect a relationship, not harm it!

A.L.O.N.E.

Accountability
Let Your Light Shine
Open the Word for Yourself
Not Neglecting the Gathering
Establish Your Boundaries

God promised Israel in Deuteronomy 31:6 that He would never leave them nor forsake them. That same promise is for us today. He will never leave you nor forsake you. God is omnipresent and His Spirit is within us and all around us. Now, if you are a Christian living alone we encourage you to seriously consider the advice above and be intentional about getting people around you, whether in person or via technology. Here is a scripture we would like to leave with you to meditate on:

"A person standing alone can be attacked and defeated, but two can stand back-to-back and conquer. Three are even better, for a triple-braided cord is not easily broken." (Ecclesiastes 4:12)

We pray that you position yourself so you are not attacked or defeated by the enemy's plans. Find someone to stand back-to-back with. We are rooting for you!

Sources:
Sex. God. (Johnson Bowie)

Photo Credit: © trinculo_photo