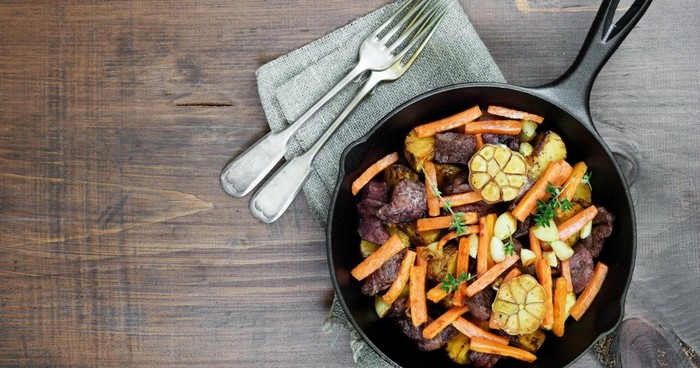 Some great recipes and quick tips for those days when you need a quick, easy to clean up meal for the whole family.
If you're like me, there are some nights when dinner seems impossible. After a long day, I just don't want to be cooking for more than 30 minutes, and I can't deal with doing a sink full of dishes from dinner prep. Enter the One Pot Meal!
Most people think of one pot meals in terms of crock pot cooking. I'm talking in terms of one pot, skillet or vessel used to make the entire meal in order to cut down on dishes and clean up time. Now, you make still need to use a cutting board, but all the recipes below are made using just one "pot."
Here are not only some great recipes, but some quick easy techniques, for those days when you need a quick, easy to clean up meal for the whole family.
1) Fresh Homemade Pizza
Always a crowd pleaser, and there are tons of options. Many stores like Trader Joe's, Whole Foods, and regular local grocery stores carry fresh pizza dough. If you can't find it, and plan a little in advance, try this easy, freezer-friendly pizza dough recipe from Money Saving Mom. Make this recipe ahead of time, and you'll have homemade pizza dough ready for a quick "one pot" meal.
Of course, there are all the standard pizza topping ideas: pepperoni, cheese, sausage, veggies, etc. But if you'd like some unique approaches to this staple, check out Smitten Kitchen. My favorites are Lemony Zucchini Goat Cheese Pizza and Shaved Asparagus Pizza. A couple of my own concoctions that I would highly recommend:
Pesto, goat cheese, red onion, and mushroom
Marinara sauce, fresh mozzarella, fresh basil, and tomato slices
2) Frittata
Who doesn't love breakfast for dinner? Frittatas are a great way to make a substantial egg dish that's just a little fancy. (And always gluten-free and low carb if you have those diet restrictions or preferences.)
One of our family favorites is Zucchini Goat Cheese Frittata from Food Network. Only 5 ingredients and so delicious, and also, easy to adapt. Substitute the zucchini and onion for your favorite veggies and/or meat, and the goat cheese for your favorite cheese. The possibilities are endless!
3) … Baked in a Pouch
Baking in a parchment or aluminum foil pouch. I absolutely love this trick. I use it all the time. It turns my one pot meal into a No Pot Meal. This is also a great way to make some really healthy recipes with meat and veggies incorporated. If you are on a gluten-free, low carb, dairy-free or paleo diet, this is your sweet spot.
Try these Tilapia Foil Packets, Salmon Baked in Foil, Parchment Baked Halibut with Sauteed Spinach, or Chicken Baked in Parchment. This is technique also provides a great outlet for your creativity. Put your favorite fish or a chicken breast in a foil or parchment paper pouch, surround with your choice of vegetables and seasonings, close pouch and bake. Easy recipe, easy clean up, under 30 minutes.
4) Gazpacho
Ever heard of it? Basically, a cold refreshing soup comprised of various vegetables mixed in a blender and topped with fresh condiments. I first tried gazpacho a few years back when I was trying to get healthy, lose weight, and add more fresh veggies in my diet. My favorite is the classic Gazpacho by Real Simple. What's easier then dumping everything in a blender and topping with a little cheese and fresh chopped cucumber and cilantro?
If you want to try some fun variations on this classic, check out The Best Gazpacho Recipes from Food & Wine magazine or the 3 easy gazpachos highlighted by the New York Times.
5) Work the Wok!
I got a wok along with all my other wedding gifts and stuffed it in back of the cupboard with the rest of the "How in the world do I use this?" kitchen utensils and vessels. Recently, I've found some super simple recipes, and realized the wok would allow me to make some delicious dishes without washing piles of dishes. Don't have a wok? You can use a large skillet instead!
Rachel Ray has a couple awesome, quick, easy wok recipes you should definitely try out: Barbequed Chinese Chicken Lettuce Wraps and Lemon Chicken. Real Simple has some fantastic recipes, as well, especially their Lemon-Herb Seafood, Cantonese Chicken with Vegetables, Pineapple Shrimp, and Garlicky Hoisin Beef.
I hope these techniques and recipes have inspired you and solved every busy woman's dinner time crisis: needing a quick, easy, delicious meal without hours of work and clean up. One pot meals aren't just for the slow cooker. And many of these recipes can be created with items you already have in the pantry or fridge! (I can usually throw together a frittata or homemade pizza with whatever random bits and pieces I already have.) Hope this makes your dinner plans a little easier and your kitchen stays a little cleaner this week with these tricks and tips in hand.
What's your favorite one pot meal? Will you share it with us in the comments section?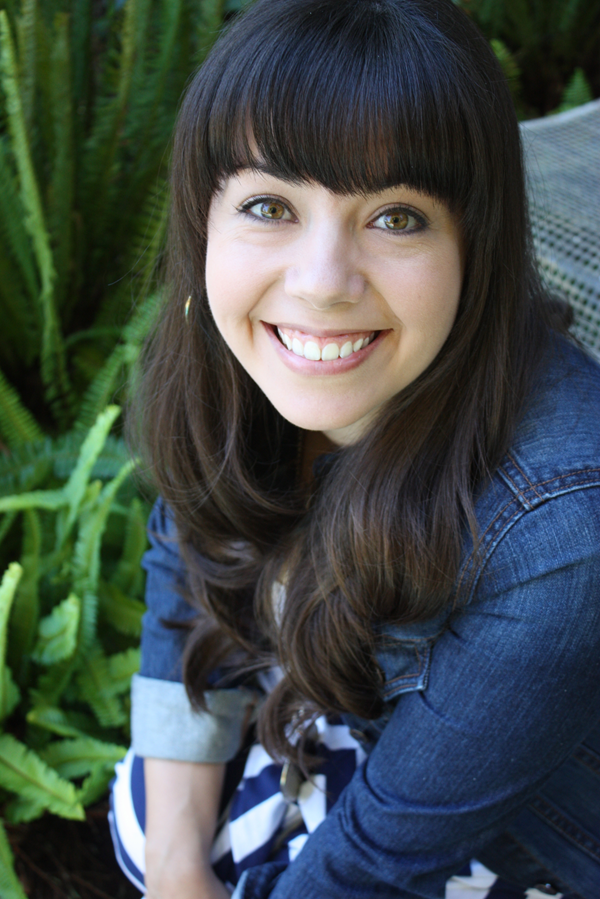 Hi there! I'm Marie Osborne, a blogger, wife, & stay-at-home mom who loves Jesus & laughs often (rather loudly, usually at myself). But more importantly, I'm here in the trenches right beside you, candidly sharing my sinner's journey, running after Jesus, stubbornly committed to my marriage, battling my sin nature as I strive for grace-filled motherhood, and daily wrapping myself in His mercy, comfort and love. Find me on Facebook, Twitter, Instagram and Pinterest to be encouraged, challenged, and laugh together. Visit my website to read more!
---
---