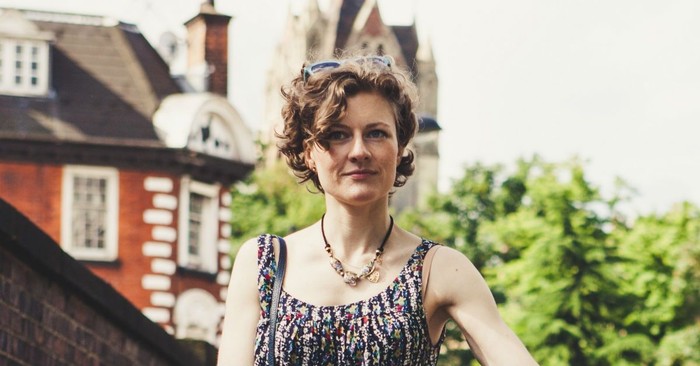 If you've ever felt stuck in life, you know how discouraging it can be. Maybe you've been waiting for a job promotion or an entirely new job, but no doors are opening for you. Maybe you have a new project or business you've been enthusiastic to start, but your current life situation does not allow the time or money to do so. Despite all your efforts to move forward, you feel like nothing is happening. Life is still, stagnant, and passing you by.
In one way or another, I'm sure we've all experienced seasons where things are not moving as fast as we'd like and discontentment starts to arise. If you're in a season like this, I have some good and bad news. Bad news first. I don't have a magic formula to change your situation. However, the good news is you don't need your situation to change to experience a content life.
Here are five ways you can experience more contentment when you feel stuck:
Photo Credit: Unsplash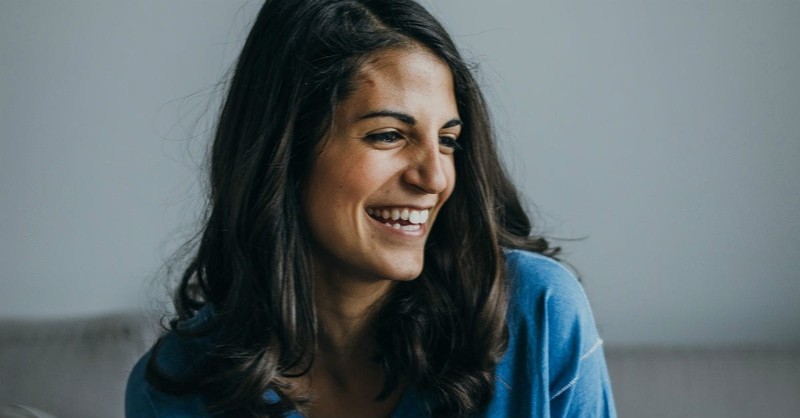 1. Contentment is a choice.
In Philippians 4:12-13 the Apostle Paul tells us:
"I know what it is to be in need, and I know what it is to have plenty. I have learned the secret of being content in any and every situation, whether well fed or hungry, whether living in plenty or in want. I can do all this through him who gives me strength."
Paul is a prime example of the truth that our contentment does not have to be limited by our circumstance. He has experienced both good and bad conditions, and he knows how to be content in both. He did not restrict himself to living contently only when things were going his way. Paul shows us that living a content or discontent life is our choice to make.
Photo Credit: Unsplash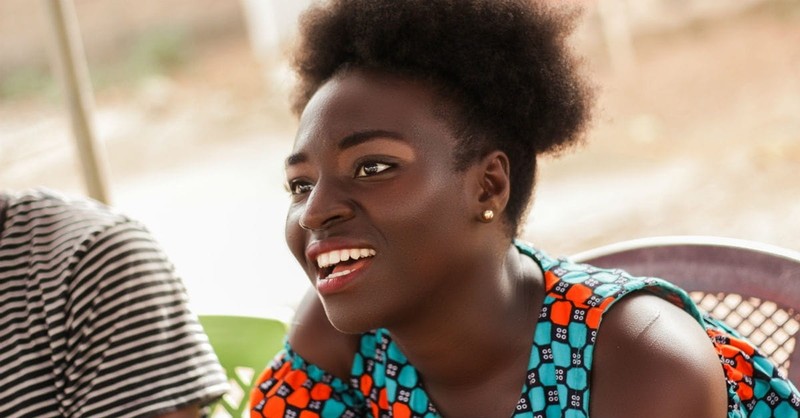 2. Contentment is learned, and we can get better at it.
I completely understand that when we feel stuck in life, this is not always the most comfortable choice, which is why I love that Paul makes it clear that his contentment did not come naturally but was learned.
Every time a new obstacle arose, instead of seeing it as a chance to wallow in sorrow and feel bad for himself, Paul chose to use it as an opportunity to trust God more. He used those undesired circumstances as a chance to practice the art of contentment and to teach his soul to find joy and fulfillment even when he was not where he wanted to be in life.
We have the same opportunity to learn contentment when we feel stuck in life. These seasons are challenging, but they are also a chance to grow in our faith and to practice choosing trust in God over our circumstance.
Your situation does not have the power to take away your joy and peace because your situation did not give it to you. Your joy and peace come from God, and we rob ourselves of it when we choose not to trust God when things don't go our way.
Photo Credit: Unsplash
 
3. Contentment is rooting our hope and joy in God.
The first step to practicing and experiencing contentment is believing that satisfaction is possible outside of what's happening in our lives. We must choose to believe that the joy God gives us is greater than what happens to us.
Job 36:11 promises, "If they obey and serve [God], they will spend the rest of their days in prosperity and their years in contentment."
This was true of Job, who lost everything and everyone he loved. And it's true of Paul who suffered greatly in prison and loneliness. Psalm 34:10 reminds us that, "The lions may grow weak and hungry, but those who seek the LORD lack no good thing." Job and Paul lacked no good thing because they had the good thing - relationship with God. 
Photo Credit: Unsplash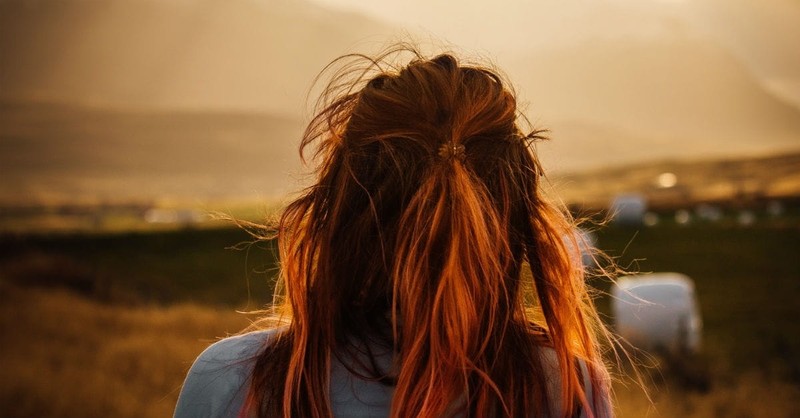 4. Contentment is trusting God.
Next, we must choose to trust God. We feel stuck when we think we should be somewhere we are not yet. But if we trust that God is ordering our steps and that He has a plan for our lives we have faith that even if our life doesn't look like it, God has us right where we need to be. We can do our best and then rest in the truth that God will do His part and that if something is for us, it will happen.
Romans 8:28 encourages us to trust in God to work in our lives. "And we know that in all things God works for the good of those who love him, who have been called according to his purpose."
Consider Joseph's life in Genesis. He was often somewhere that he did not think he should be: in slavery and jail. But he thrived in contentment, even when his circumstances seemed terrible, because he trusted the God of his forefathers, Abraham, Isaac, and Jacob. God was faithful to them, and he will be faithful to you.
Photo Credit: Unsplash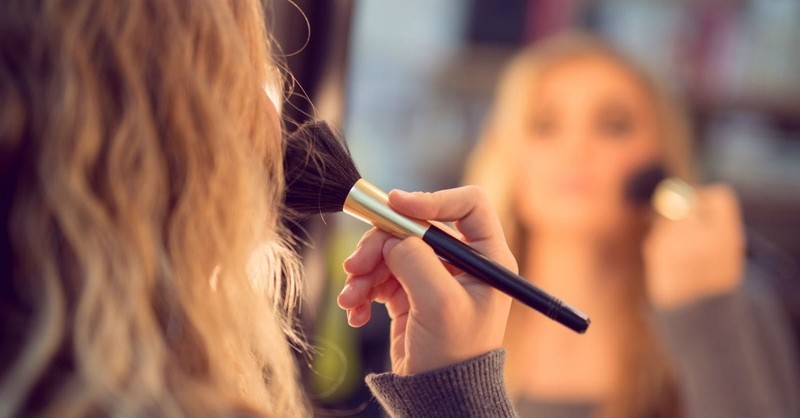 5. Contentment is living your life, not another's.
"A heart at peace gives life to the body, but envy rots the bones." (Proverbs 14:30)
The final step to a content life is not comparing our lives to others. Comparing our life to another's and indulging in envy can quickly lead to feeling discontent with your life. 1 Timothy 6:6-10 says this about contentment:
"But godliness with contentment is great gain. For we brought nothing into the world, and we can take nothing out of it. But if we have food and clothing, we will be content with that. 9 Those who want to get rich fall into temptation and a trap and into many foolish and harmful desires that plunge people into ruin and destruction. For the love of money is a root of all kinds of evil. Some people, eager for money, have wandered from the faith and pierced themselves with many griefs."
If you feel stuck in life, ask yourself why? If it's because you want to meet the standards of someone else, that is not a good reason. When we live for God and not for others, we will experience joy and contentment. Trying to live a life that was not made for us is discouraging and will only bring us down. Take time to pray and ask the Lord to make it clear where it is He wants you and for the strength to find satisfaction wherever that is.
Christina Patterson is a wife and stay-at-home mom with a passion to encourage women in the love of Jesus Christ and the truth of God's Word. When she is not folding laundry or playing blocks you will find her with her head deep in her Bible or a commentary. She holds her masters in Theology from Liberty University and is the founder of Beloved Women, a non-profit providing resources and community for women to truly know who they are in Christ: His Beloved. She blogs at belovedwomen.org.
Photo Credit: Unsplash
Originally published Thursday, 13 June 2019.
---
---