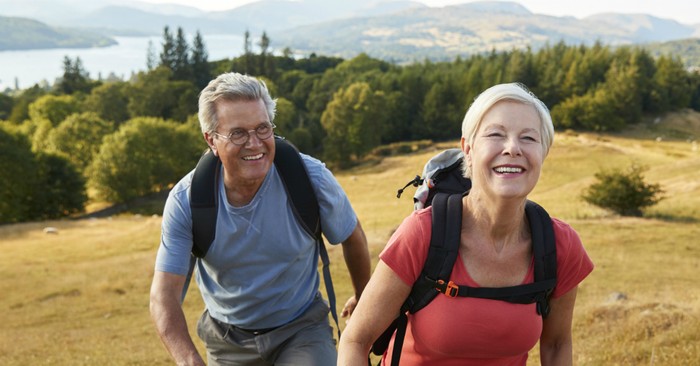 But in my experience, the joy that fills the soul always outweighs the blisters that irritate the feet.
Around mile 13 of our marathon's 15-mile day on the Superior Hiking Trail, after hiking more than 10 hours in the sweltering heat (Northern Minnesota and sweltering heat are not supposed to go together), my youngest was falling apart.
"Mom, my feet hurt so bad I can't even walk... Mom, I'm sure my feet are bleeding... Mom, can I just cut off my feet?"
It was an incredibly challenging day on the trail, made even harder than planned when circumstances made us squish two hiking days into one. What my aching mama heart wanted to reply to my little guy, who was 11 at the time, was, "Yes, Lewis. We can quit," or "Sweetheart, let me carry you."
But neither was an option. I was carrying a pack of my own, and though I was keeping my discomfort quiet, I kind of wanted to cut my feet off too. The only option was for Lewis to keep putting one foot in front of the other while I walked ahead of him and Corey walked behind him, flooding his ears with encouraging words.
Many things in life are hard like that, aren't they? A pink slip at work. An unexpected phone call in the middle of the night. A dreaded diagnosis. Often in life, we find ourselves in places we don't want to be. Our first instinct is to want out.
But in life, as on the hiking trail, quitting is not an option. We have to keep putting one foot in front of the other until we reach the endpoint. Our mama, hubby, or best friend may want to say, "Sweetheart, let me carry you," but they can't. Some burdens are ours alone to carry, and sometimes those burdens are amplified by blistered, bloody feet.
The stars were twinkling in the sky when we exited the trail. But we made it. And we high-tailed it to McDonald's for shakes that tasted like heaven on earth.
The relief of being done was immense, but when I look back, that wasn't the best part of the adventure. The best part was our family, alone in the great outdoors, doing a hard thing together. We are stronger for that trip. And my Lewis, who didn't think he could possibly complete the trek, learned in a tangible way that he can do more than he thought he could.
The Book That Changed My Perspective
That hike wouldn't have happened if I hadn't humbled myself years ago and changed my heart's attitude toward Corey's man trips. From early in our marriage, he took trips once or twice a year with some buddies, leaving me home for the weekend with our little boys. I was not supportive of these endeavors. In fact, bitterness crept in as soon as he backed out of the driveway.
But amid this struggle, I picked up a copy of John Eldridge's Wild at Heart, and the content of that book rocked my world. As I devoured the text, my faults became increasingly clear, but so did my true desire for my married life.
Eldridge said, "Emasculation happens in marriage... Women are often attracted to the wilder side of a man, but once they have caught him they settle down to the task of domesticating him. Ironically, if he gives in he'll resent her for it and she in turn will wonder where the passion has gone."
Those words described my life perfectly. I wanted Corey to go to work every morning, come home in time for supper, wrestle with the boys a bit, and relax before bed. Tame and predictable.
That's what I thought I wanted. But it's not what I really want. And it's not what Corey needs. He enjoys hard work. He adores me. And he is a family man. But tameness and docility are not a part of his nature.
My attitude slowly changed as I took the Apostle Paul's words to heart and began working to "...take every thought captive to obey Christ" (2 Corinthians 10:5 ESV). This is easier said than done, and my heart didn't change overnight. I had to choose to be supportive when I didn't feel like being supportive. Waiting for the right feelings to catch up with the right actions can be a bumpy road. But as I kept turning it over to God and believing he could change me, my attitude adjusted, and I began understanding Corey's need for these trips. Though I was completely content to be a supporter, I had no interest in taking part in one. But God had other ideas.
The Backpacking Adventure That Changed My Perspective
Corey spent a year trying to talk me into going backpacking for our 10th anniversary. He seemed confident that it would be fun for the two of us to carry our supplies on our backs, filter water from streams, pee in the trees, and sleep on the ground. And he was more confident than I was in my ability to actually survive it. It took some convincing, but I finally put my fears and uncertainty aside and chose to trust him and go for it. I have to be honest, though, when we reached the trailhead, I may have looked like a hiker on the outside with my backpack and my new hiking shoes, but on the inside, I was crying out for my flip-flops and a Marriott.
Every muscle in my body was screaming at me by the time we stepped off the trail two days later, but the feeling of accomplishment was amazing. The whole experience was physically exhausting and mentally challenging, but it was also so very peaceful and so very beautiful. That hike emptied my body, but it filled my soul.
After that trek, I was convinced that backpacking is good for the body, mind, and spirit. And Corey and I agreed it was something we should make a part of our family life. Our youngest (Lewis, the bloody-feet boy) was only six when we first went on an overnight family backpacking trip. It wasn't without mishaps and challenges. In fact, I giggle at the memory of a run-in he had with the river that led to his undies being dried over the fire. We went on a couple more family backpacking trips after that one—and then 2016 happened.
The Diagnosis That Changed My Perspective
On January 20, 2016, I was diagnosed with breast cancer. Backpacking and cancer don't really mix. But in between appointments and surgeries, while I rested and healed, I made myself a "Things I'm Going to Do After Cancer" list, and backpacking was in the top five. That was a hard year, and there was a period of time when walking down the block and back with Corey was as big of an accomplishment as hiking 10 miles would have been the year before.
But in 2017, as my strength returned and my heart yearned to get away from all the places and things that reminded me of cancer, Corey and I grabbed the boys and ventured out West to climb a mountain. Well, sort of. We climbed most of the way up a mountain in Byers Creek Wilderness in Colorado. We camped by Horseshoe Lake, 11,200 feet above sea level, where we were secluded from the world (except for one other family and their four alpacas).
It was peaceful. It was healing. It was perfect. It was also kind of hard.
We were not strangers to hiking at this point. We knew it would be hard, but we also knew it was worth it. We knew the joy of completing a long hike together. Post-cancer, this concept was even more real to us. We all walked through the hard path of cancer together and then walked a literal path through the wilderness. I've found that doing hard things together as a family grows us together in ways the day-to-day norm can't. Sometimes those hard things, like a cancer diagnosis, are forced upon us. But sometimes, we need to choose the hard thing and say "yes" to an adventure our husband is calling us on. It can be scary and uncomfortable. But in my experience, the joy that fills the soul always outweighs the blisters that irritate the feet.
If I hadn't said "yes" to God's call to support my hubby in his passions, I would have missed out on some of our very best moments as a couple and as a family. And I would have deprived my boys of the gift of knowing they are strong and capable of more than they think. That outcome makes every ounce of discomfort on the trail worth it.
Photo Credit: ©GettyImages/monkeybusinessimages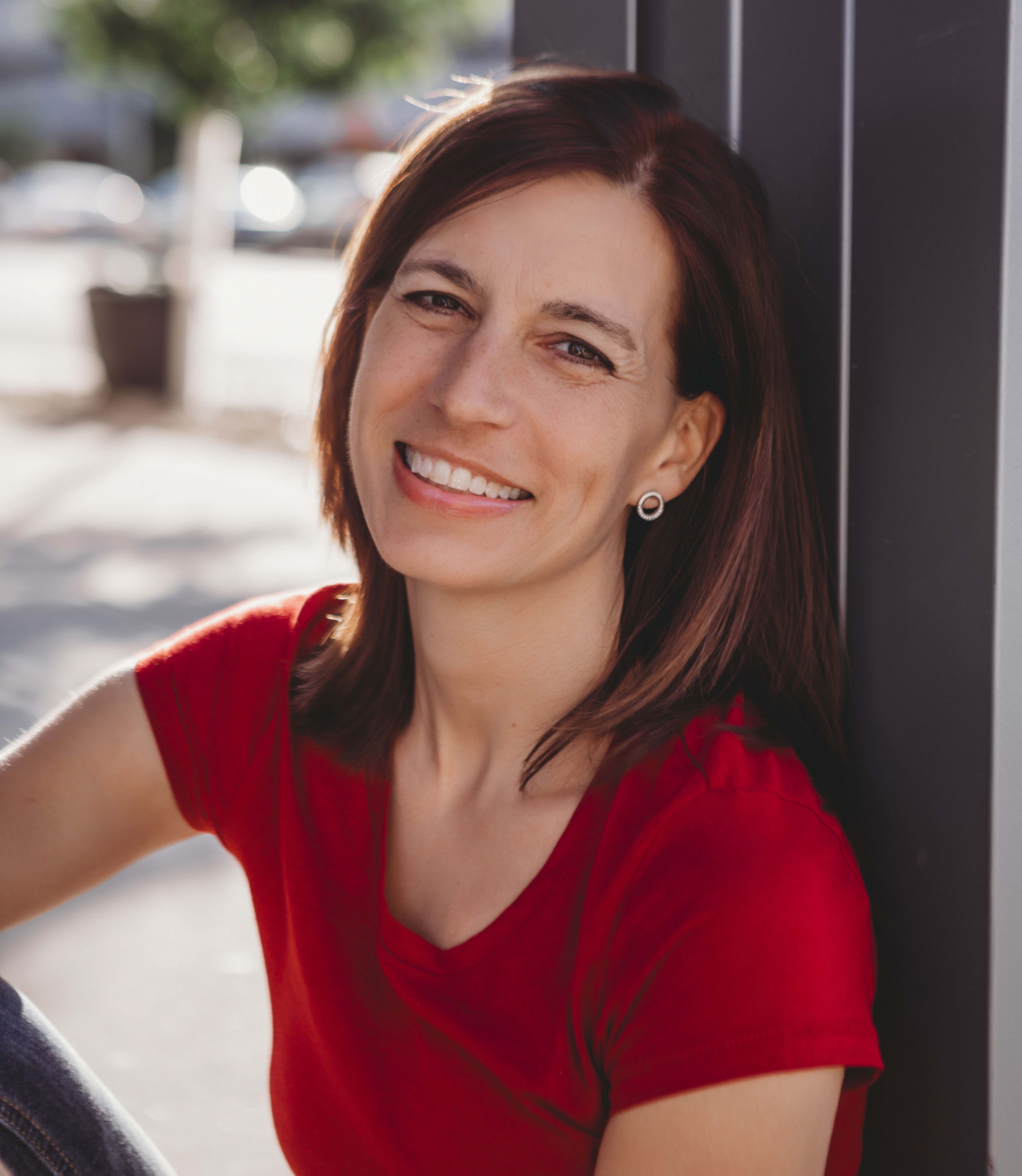 Kim Harms is an author, speaker, and part-time librarian with two decades of freelance writing experience. She has a degree in English from Iowa State University. She and her husband Corey have three super-awesome sons and one crazy dog. A two-time breast cancer survivor, her first book, Life Reconstructed: Navigating the World of Mastectomies and Breast Reconstruction (Familius), is a guide for women walking the breast cancer road. She is currently working on her second book, a devotional for women going through breast cancer. She also offers breast cancer resources at her website, kimharms.net. She can be found on Instagram @kimharmslifereconstructed.
Related podcast:
The views and opinions expressed in this podcast are those of the speakers and do not necessarily reflect the views or positions of Salem Web Network and Salem Media Group.
Related video:
In the video are 5 Tips for Decluttering Your Space by Michelle S. Lazurek.
---
---