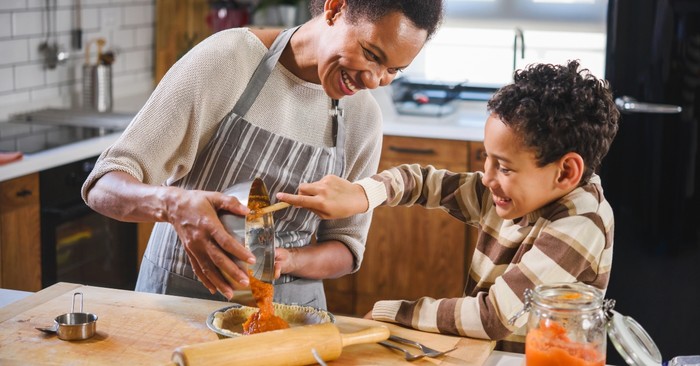 That being said, let's get your dinner table ready for some fall yummies that will invite your family to come together and place a pause on that "rush button."
Fall is coming! Can you feel it? Okay, maybe not quite yet as the scorching summer heat still blazes down with temps well into the hundreds. Well, here in the South it does anyways. The good news is that I hear it might dip into the 90s this week! Yahoo! I am ready for a little reprieve. Not only that, but I am so ready to start throwing up the orange, red, and yellow leaves and adding pumpkins and spices into nearly everything. Yes, I jumped on that bandwagon years ago and have thoroughly enjoyed all the tastes and amazing aromas it brings. I just love fall time; it's my favorite season!
Now that the children are ushered off to school and your family is settling into a routine, dinnertime may feel more stretched or frazzled. I totally understand that many evenings are taken up with sporting events or after-school activities. Long gone are the lazy days of summer and in its place comes busy schedules, homework, friends, and often dinner on the go.
That being said, let's get your dinner table ready for some fall yummies that will invite your family to come together and place a pause on that "rush button." Each meal below can be easily prepared in less than 20 minutes (which you could do on the weekend or Sunday night if need be) and placed in a Ziploc bag or casserole dish to store away for later.
If nothing else, make a few each week to have on standby and on those busy school nights. Trust me, they will be a lifesaver! Label them, and place them in the freezer, then when dinner rolls around and everyone is congregating in the kitchen with hangry faces, you'll have something you can whip up in no time! Now, let's get started and prep some easy dinner meals that will welcome fall and bring your sweet family together!
Meatball Stew
In a large Ziploc bag, add:
Package (28-32 oz) frozen meatballs
3-4 cubed potatoes
Half bag baby carrots diced.
1 small onion diced
2 celery ribs, cut into cubes
Frozen bag of peas and carrots
When Ready to Cook: Throw it all in the crockpot and sprinkle with salt, pepper, and dried basil. Then cover with 1 ½ cups water (or beef broth if you have it), ½ cup ketchup, 1 tsp. vinegar, and 1 tsp Worcestershire sauce. Cover and cook on low for 6-8 hours! Serve with rolls if desired. This is a big hit in our house and great on a cool night!
Chicken Noodle Soup
In a large Ziploc bag, add:
3 raw chicken breasts cubed
2 carrots diced
1 medium onion diced
2 ribs celery, chopped
1 tsp garlic (squeezable garlic if you prefer)
2 chicken bouillon cubes
When Ready to Cook: Place this all in the crockpot and sprinkle with salt, pepper, thyme, rosemary, and two dried bay leaves. Cook on low for 6 hours. Then add the pasta before serving and mix together. You can either make the paste before time or while soup is cooking. There are also many kinds of noodles, but our family prefers the egg noodles. This makes a great recipe to have on standby as the weather changes, bringing on colds and sniffles.
Honey Dijon Porkchops
What you need:
6 pork chops
½ cup honey
2 tbsp. Dijon mustard
In a disposable casserole baking dish, place the pork chops and sprinkle with salt and pepper. Then in a small bowl mix honey and mustard and brush on the tops of the chops. Cover and label. It is best to thaw overnight and then bake at 425 for 25 minutes. This pairs well with rice, salad, and dinner rolls.
Stuffed Acorn Squash
What you need:
3 medium acorn squash, cut in half, and cleared of seeds
Feta or Boursin Cheese
Handful of cherry tomatoes cut in half
Garlic salt
Fresh basil
Balsamic vinegar
In a disposable casserole baking dish, place the acorn half in and drizzle with olive oil. Add the cheese and tomatoes. Sprinkle with garlic salt and cover. When ready to cook, uncover and place in oven at 400 for one hour. When fully cooked, removed and stir the inside to make a spaghetti-like texture. Then add the fresh basil and drizzle with balsamic. This makes a great lighter dish and is oh-so-yummy as it truly embraces the tastes of fall!
Harvest Chicken Quinoa Bowls
Prep ahead of time and then bake and assemble when ready. Gather a few large Ziplocs for this one and then place them all in one large bag or pan to store until ready to make.
What you will need:
Chicken cooked and sliced (place in a bag)
Brussel sprouts (cut in half, place in a bag, then cook day of for freshness)
Sweet potatoes (cube, place in a bag, then cook day of)
½ cup dried cranberries
½ cup pecans
1 cup tri-color quinoa (place in a bag cooked and ready to use)
Feta (for later)
Make dressing ahead of time and store in a container:
1 tbs. Dijon mustard
1 tsp. lemon juice
1 tsp. molasses
1 tsp. thyme
When Ready to Cook: Bake the brussel sprouts and potatoes at 375 for about 20 minutes. Warm cooked quinoa in microwave or on stovetop to take the chill off. Do the same with the chicken. Then assemble by placing the quinoa in serving bowls and layer with the chicken. When brussels and potatoes are ready, add those on top in scoops. Top with cranberries and pecans and then add feta to your liking. Place dressing on side or drizzle on top. Serve with sliced baguette bread and let this meal warm your heart and your belly!
Pumpkin Black Bean Bake
What you need:
1 lb. ground beef
Small onion chopped
1 tsp garlic
1 can black beans
1 can corn
14 oz. can diced green chilies
1 tsp. pumpkin spice seasoning
½ cup beef broth
Package cream cheese
18.5 oz. corn muffin mix
1 egg
1/3 cup milk
Can pumpkin puree
Bag of grated cheddar cheese
Cook ground beef with onion and garlic. Then stir in black beans, corn, and chilis, add pumpkin spice seasoning, and salt and pepper to taste. Add broth and cream cheese until blended. Spread this in the bottom of a disposable casserole baking dish. In medium bowl, mix together the corn mix, egg, milk, and can pumpkin puree. Spread on top of meat mixture. Cover with cheddar cheese. Label and store away until ready to bake at 400 for 20 minutes.
Cheese and Broccoli Soup
In a large Ziploc bag, add:
1 lb. raw chicken breasts
2-3 peeled and cubed potatoes
1 large head broccoli cut into florets
1 medium onion chopped
5 cups chicken broth
¼ cup flour
1 cup heavy cream
1 ½ cup cheddar cheese
½ cup parmesan cheese
Prep ahead of time by placing potatoes, broccoli, and onions in a large Ziploc bag. Cube chicken and place in another bag and place them together in one big bag for prep time.
When Ready to Cook: Take chicken and place on bottom of crockpot. Sprinkle with garlic salt and pepper. Add the cut-up vegetables and pour the chicken stock on top. Cover and slow cook for 6 hours. Thirty minutes before dinner, whisk flour and cream together and pour in crockpot. Mix well. Add the cheeses and stir well. Cook for thirty more minutes until nice and bubbly. Garnish with green onions or parsley and serve with sliced bread. Enjoy!
There you have it, my friend. A few recipes to kick off this lovely fall season. Enjoy this beautiful time of year and all the delicious tastes that comes along with it!
Photo Credit: ©Getty Images/Lordn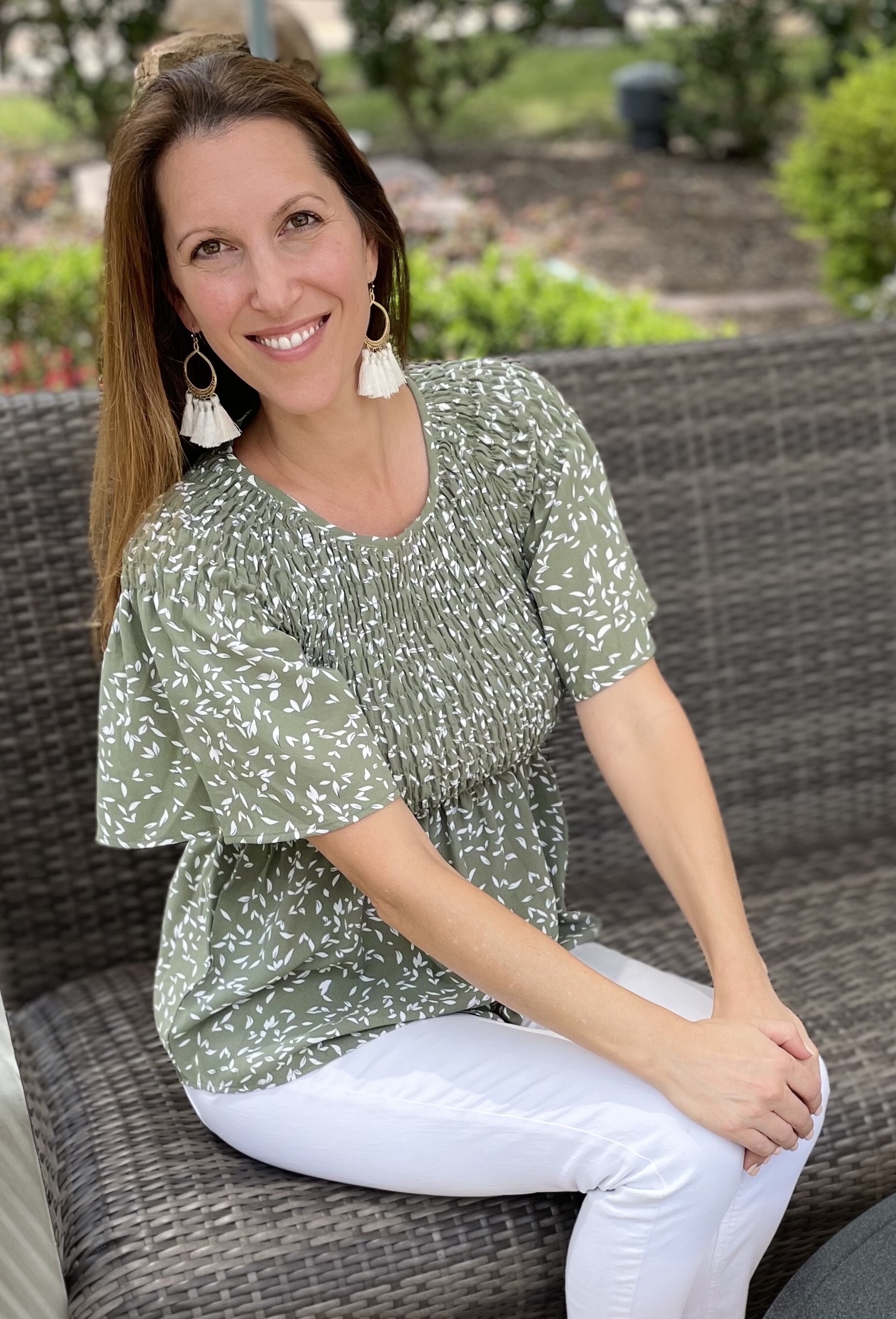 Alicia Searl is a devotional author, blogger, and speaker that is passionate about pouring out her heart and pointing ladies of all ages back to Jesus. She has an education background and master's in literacy. Her favorite people call her Mom, which is why much of her time is spent cheering them on at a softball game or dance class. She is married to her heartthrob (a tall, spiky-haired blond) who can whip up a mean latte. She sips that goodness while writing her heart on a page while her puppy licks her feet. Visit her website at aliciasearl.com and connect with her on Instagram and Facebook.
Related podcast:
The views and opinions expressed in this podcast are those of the speakers and do not necessarily reflect the views or positions of Salem Web Network and Salem Media Group.
Related video:
In the video are 5 Tips for Decluttering Your Space by Michelle S. Lazurek.
---
---