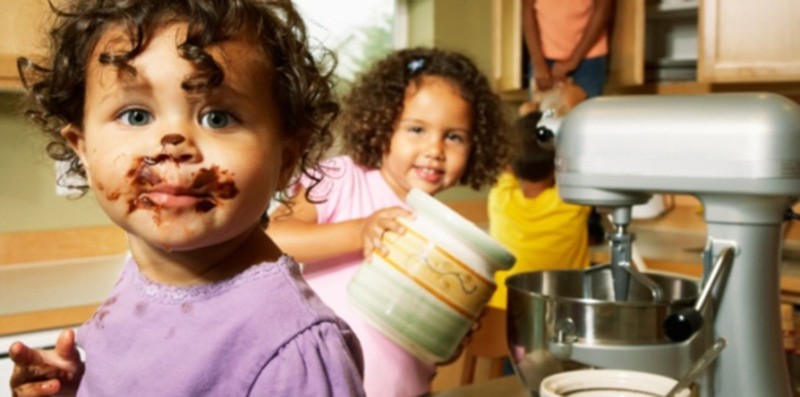 Domestic Disorder
Lindsey Carlson

Worship Rejoices
When I feel weak and incapable of maintaining my household, I'm feeling what I'm supposed to be feeling. I am no superwoman. I am not filled with the capacity to do everything and anything. I need the surpassing power belonging to God, and I need to be reminded of this often.
I may have mastered the twenty-minute de-clutter, but run your finger across any random surface in my house and you'll note my dusting deficiency. Don't even think about eating food that's fallen on my kitchen floor. I've tried to protect the guest bathroom's cleanliness by diverting all boys to one specific and hidden bathroom. My best efforts at cleaning often go unnoticed as the eighteen-month-old trails behind me creating a wake of new mess to be dealt with.

The endless amount of clutter and the ever growing piles of dust and debris are enough to make me hoist the white flag of surrender. I can't take it. If I could afford it, I'd hire a live-in maid, but I can't. So instead, I work and I work, never getting on top of the cleaning, but always just enough to not get too far behind. I pray that perhaps it's just because I still have small children, but friends farther along haven't given me too much hope for that ever happening.

So is it that I'm just a terrible house-keeper? Have I neglected to teach my children the proper tidying skills required? Did I purchase a home that is a dust and chaos magnet? When my domestic disorder rages out of control, I am tempted to despair and assume the worst; I am failing as a wife and mother.            

So here's the real answer - there's good news and there's bad news. Let's get the bad news out of the way first. The ground we're working to harvest is cursed. If we look all the way back to the day when Eve fell for Satan's ploy and bit into the juicy apple, we'll see the day we kissed domestic perfection goodbye. On that day, we were handed a punishment that would endure for all our earthly days.
            "cursed is the ground because of you;
            in pain you shall eat of it all the days of your life;
            thorns and thistles it shall bring forth for you;
            and you shall eat the plants of the field.
            By the sweat of your face you shall eat bread,
            till you return to the ground, for out of it you were taken;
            for you are dust, and to dust you shall return." -Genesis 3:17-19
The unending, ever-piling, mounting list of domestic disorder constantly nagging and pulling, is a result of the fall. It's our punishment for sin. We needn't be surprised that we're encountering the very thing God promised us from the beginning. For some reason, be it our age of comparison or Pinterest, Facebook, and Twitter, we have convinced ourselves that everyone else has found a way to skip the implications of the curse and stay completely afloat amidst the storm of thorns and thistles. They have not. They're experiencing it too.

So what's the good news in all of the cursed domesticity?

Even in our punishment, God uses the curse to draw us near to him.

           "But we have this treasure in jars of clay, to show that the surpassing power belongs to God and not to us. We are afflicted in every way, but not crushed;   perplexed, but not driven to despair; persecuted, but not forsaken; struck down, but not destroyed; always carrying in the body the death of Jesus, so that the life of Jesus may also be manifested in our bodies. For we who live are always being given over to death for Jesus' sake, so that the life of Jesus also may be manifested in our mortal flesh. So death is at work in us, but life in you." -2 Corinthians 4:7-12

When I feel weak and incapable of maintaining my household, I'm feeling what I'm supposed to be feeling. I am no superwoman. I am not filled with the capacity to do everything and anything. I need the surpassing power belonging to God, and I need to be reminded of this often. And so my dirty dishes and mounting laundry remind me that I'm a jar of clay, dependent on the potter.

God exchanges our disorder for peace.

            "But he was pierced for our transgressions; he was crushed for our iniquities;
            upon him was the chastisement that brought us peace,
            and with his wounds we are healed.
            All we like sheep have gone astray;
            we have turned—every one—to his own way;
            and the LORD has laid on him the iniquity of us all." Isaiah 53:5-6

God knows when I hit the snooze button instead of waking up early to have my quiet time. He knows when I snap at my kids instead of extending grace. He knows when I covet my friend's clean house or seemingly perfect kids. And while I feel guilt and shame over my sinful attitude or choices, Christ was crushed for my iniquities and through his chastisement, I am offered peace. Choosing to wallow in my own failings exalts my sin and values guilt over peace. Knowing Christ's perfect and complete sacrifice grants me the peace I need to persevere in chaos.

God hasn't left us to work and toil forever.

            "Therefore they are before the throne of God,
                        and serve him day and night in his temple;
                        and he who sits on the throne will shelter them with his presence.
            They shall hunger no more, neither thirst anymore;
                        the sun shall not strike them,
                        nor any scorching heat.
            For the Lamb in the midst of the throne will be their shepherd,
                        and he will guide them to springs of living water,
            and God will wipe away every tear from their eyes." Revelation 7:15-17

One day, we will only concern ourselves with the work of the heavenly kingdom. No more dirty sheets and towels, no dusting or vacuuming, and no sticky fingerprints on windows. Instead, there will be praising and exalting forevermore. And unlike housework, there will be no tears.

But until that day comes, persevere my weary friend. Domestic Disorder is a picture of the old being made new. We wait eagerly as the creation groans in anticipation. We long eagerly for His coming. And unfortunately, while we wait, we also clean.
*This article first published 1/31/2013.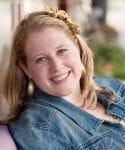 Lindsey Carlson lives in Houston, Texas with her winsome-worship-pastor-husband and their four young and busy children. She enjoys giggling with her littles, dating her husband, deep talks with sweet friends, and laughing really loud. Lindsey loves to challenge believers to define their worship as more than songs on Sunday morning. She writes on living the new song of the gospel at Worship Rejoices.
Comments
---
---